Cast your eyes on the photo above and the bright happy faces of brand-new Disney employees—circa 1985. When this photo was taken for Disney's employee newsletter, Newsreel, Disney Television Animation (TVA) was also brand new, having formed in 1984 to bring high-quality Disney animation to the small screen. The two charming gentlemen in the picture's front row, Ed Wexler and Rob LaDuca, were there at TVA's beginning for its first show, Disney's Adventures of the Gummi Bears, and are both still an integral part of the TVA family with their work on the current Disney Junior hits Mickey Mouse Clubhouse and Jake and the Never Land Pirates. D23 is thrilled that they took time out of their busy production schedules to talk with us about the early days at TVA and help kick off our celebration of TVA's 30th Anniversary this November.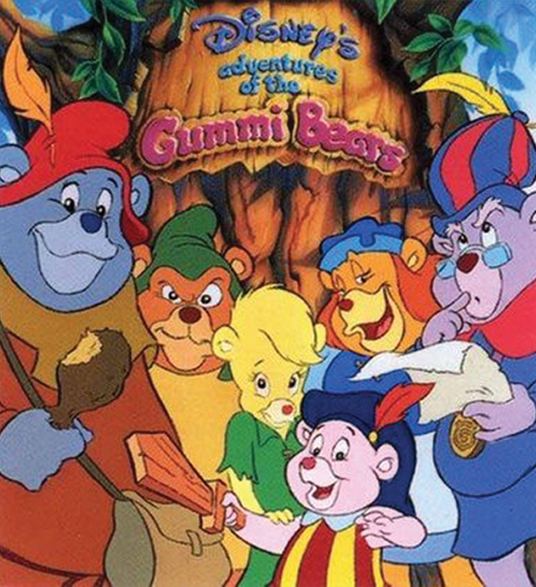 "We were in the first handful of TVA employees," LaDuca says, remembering that Gummi Bears producer Art Vitello brought in a small group of people to work on the show, most of whom were old friends. Wexler was hired first, as key layout stylist, while LaDuca was soon brought on as a storyboard director. The staff was lean and mean, and Wexler remembers that, "We all just did whatever was needed. If we needed a new location, it would be a case of 'Who's not doing anything right now?' We'd change hats."
The TVA staff at the time was so small that, Wexler notes, "We all had a cup of coffee in the same room together every day." When he had car trouble on the way to work, Wexler had to look no further for a ride than his then-boss, Senior Vice President of Production Tom Ruzicka.
Disney's Adventures of the Gummi Bears, which premiered in 1985, introduced new characters, but the animation and character art was influenced by classic Disney films. "The background design was [inspired by] Pinocchio," LaDuca points out, "and Snow White. That kind of Bavarian, thick, old wood." In the days before the Internet, research more often than not involved frequent visits to the Walt Disney Archives. "I always thought that was the coolest thing," Wexler says, and LaDuca is quick to concur.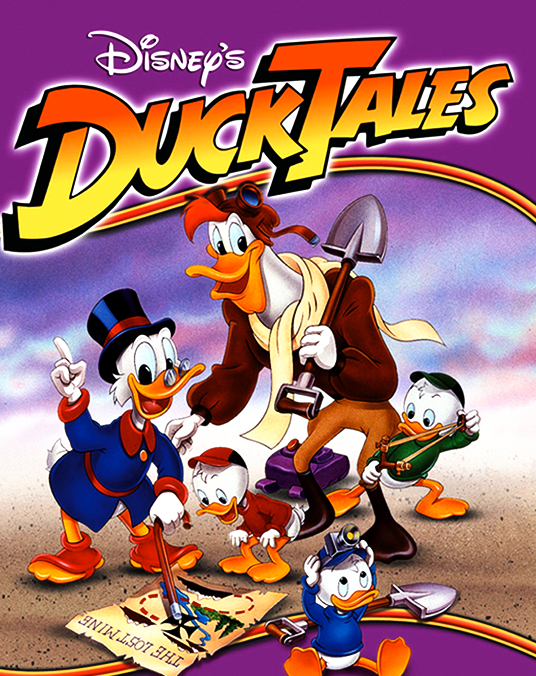 The quick success of Gummi Bears would lead LaDuca and Wexler also to go on to work on DuckTales, The New Adventures of Winnie the Pooh, and Chip 'n' Dale Rescue Rangers. Both were excited to work with so many beloved, classic Disney characters. "Working on DuckTales was great," LaDuca explains, because everybody loved Carl Barks' comics. This was all stuff that we loved growing up." Wexler concurs, "There was a look and something to emulate, something to shoot for." And Wexler is quick to point out that they reached the high bar that was set at TVA, proudly stating, "What was cool about what we were doing was that the animation was better than what other studios were doing at the time."
Both animators always considered it an honor to be entrusted with classic characters like Huey, Dewey, and Louie, and Chip 'n' Dale. "I would never stray from how they were established," LaDuca says emphatically. "We push them to be a little more modern, but it brings up so many treasured memories of watching them as a kid and digesting the Art of Disney book."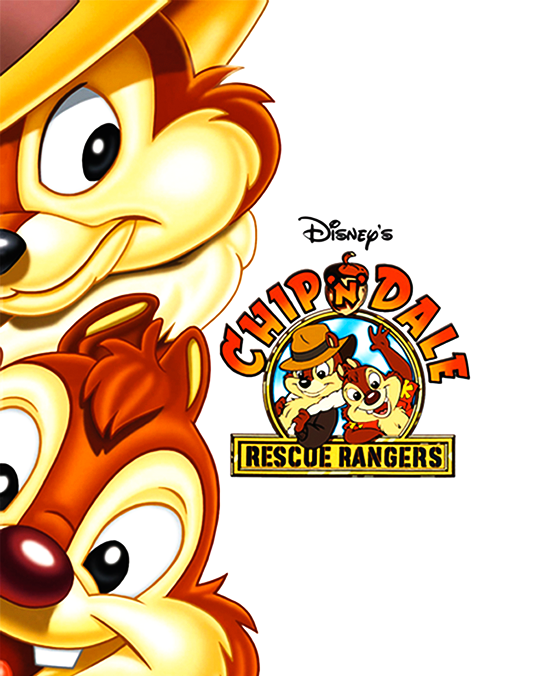 In their 30 years with TVA, Wexler and LaDuca have amassed countless stories, but each holds one memory closest to his heart. Wexler fondly recalls working with Disney Legend Robin Williams (Aladdin's Genie) on a series of interstitials for ABC, Great Minds Think 4 Themselves. "He would stray away from the script and do unusable material, and the more that he would do that, the more I would laugh and the less we would get done for a while," Wexler remembers, adding, "It was great fun to work with him, to record with him for three days, and his involvement brought a shining bright light on these spots."
LaDuca, who served as executive producer and director of Mickey Mouse Clubhouse, treasures working with the late Wayne Allwine (who originally voiced Mickey Mouse for the series) and Russi Taylor (who is still the voice of Minnie Mouse), who were married. "Russi and Wayne were just so great to work with and they were just so cute, leaving and holding hands—Mickey and Minnie," he says with a smile.

And like parents talking about their children, LaDuca and Wexler love all of the shows they've been involved with for different reasons, but both agree that they consider Tron to have been the most sophisticated. LaDuca explains, "It was a very complex show. I'm hoping it finds its audience one day because it really was beautiful."
The commitment to high-quality animation and storytelling is still the goal at TVA, 30 years later, but there has been one significant change, according to LaDuca. "Production is faster. It used to be slower because it wasn't as digital. It used to involve putting this box together of reference tapes and drawings and storyboards and copies of paper that would be shipped [overseas for animation]." He jokes, "There would be 10 people running around going crazy, Xerox machines burning out. People crying, 'Oh my God, the machine died! We have to go to Kinko's!' Now I can just sit at my desk and watch the reels that were just made down the hall, and listen to the track of the actors that were just recorded."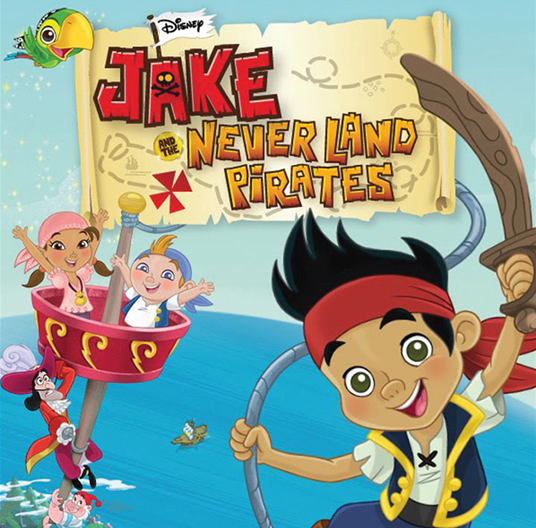 Wexler and LaDuca are both ecstatic to be working on Disney Junior's Jake and the Never Land Pirates. "I always wanted to work with Captain Hook," LaDuca confesses. Though they've worked with characters that run the gamut from Pooh and Piglet to Lilo and Stitch, each can name one that they'd still like to work with. For Wexler, it's Dumbo. LaDuca's wish list has Ranger J. Audubon Woodlore at the top. LaDuca points out that when TVA began, animation was generally relegated to a few hours on network television on Saturday mornings. "Currently there's a lot of brand-new product because we now have multiple channels," LaDuca notes, referring to Disney Channel, Disney Junior, and Disney XD.
We'll be sure to keep our TVs tuned in to see what the next 30 years have in store for TVA!