By Jocelyn Buhlman
When's the right time to watch a Disney Channel Original movie? The correct answer is "all the time," but there's a certain spooky selection of films that are especially timely around the month of October. Some of the scariest, silliest, and frightfully fun DCOMs are now streaming on Disney+, and we're certain you need to add them into your schedule of Halloween binge-watching. (Although, we know you already have a Halloweentown screening scheduled). Ready for your monstrous marathon? Here's all the spookiest DCOMs you can stream right now: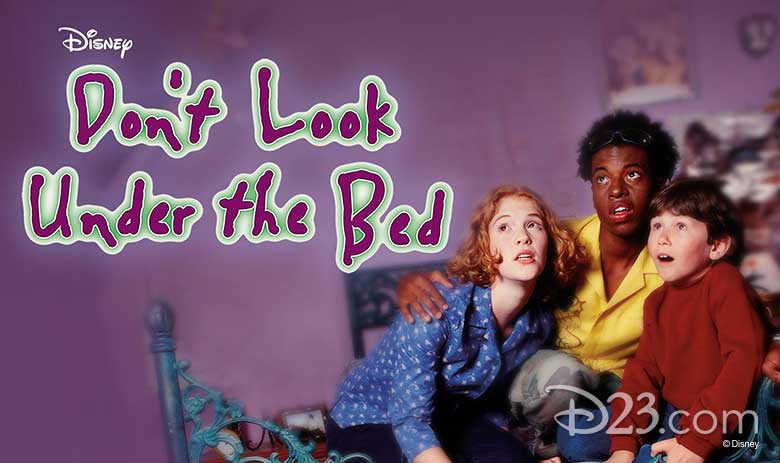 Don't Look Under the Bed (1999)
Strange things are afoot in the town of Middleton, and all signs point to logical (and innocent) student Frances Bacon McCausland as the source of the pranks. She's determined to discover the real perpetrator—but the truth is even stranger than she could imagine. She's being framed by the Boogeyman! The only person who can help her is (you're reading that right) an imaginary friend named Larry. It's up to Frances to look beyond her logical disposition and use her imagination to defeat this Boogeyman before his mean-spirited pranks get Frances into more trouble than she bargained for.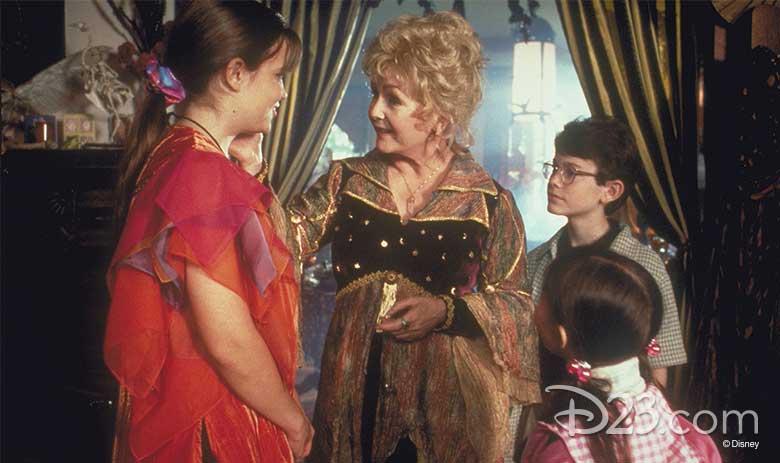 Halloweentown (1998), Halloweentown II: Kalabar's Revenge (2001), Halloweentown High (2004), and Return to Halloweentown (2006)
Ever felt like you were a little too weird and spooky for your home town? You should take a trip to Halloweentown, the home of all the creeps, monsters, goblins, and ghouls we know and love. Fans of this terrifying town can marathon four frighteningly fun films in the Halloweentown saga—the original Halloweentown, where we first meet the Cromwells and their witchy heritage, plus the sequel Halloweentown II: Kalabar's Revenge, the spooky back-to-school shenanigans of Halloweentown High, and the final film, Return to Halloweentown.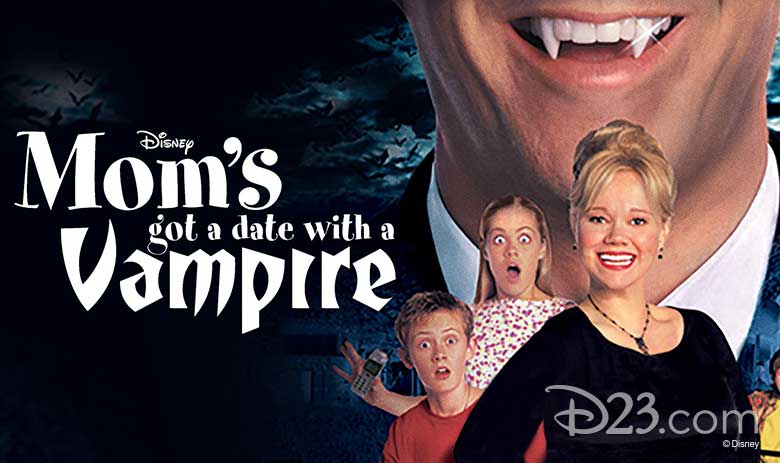 Mom's Got A Date With A Vampire (2000)
When Adam and Chelsea Hansen get grounded, they hatch a master plan to get their mom out of the house so that they can enjoy some freedom—they set her up for a date with the mysterious Dimitri Dentatos. The kids are home free until their youngest sibling, Taylor, discovers the chilling truth: Dimitri is a vampire! Now it's up to the siblings to stop their mom's date before she's bitten and transformed into an immortal monster.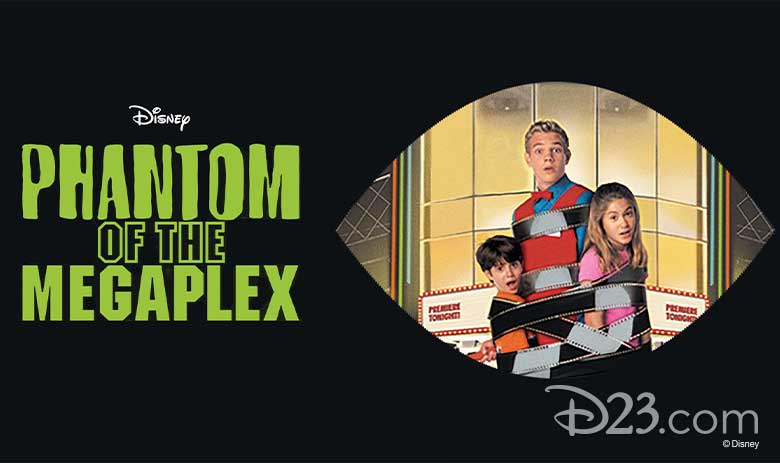 Phantom of the Megaplex (2000)
This modern-day twist on The Phantom of the Opera follows movie theater manager Pete Riley as he tries to put a stop to all the malfunctions and sabotage happening due to the alleged "phantom" who resides at his theater. It's up to Pete to solve the mystery of the phantom before the specter can ruin the night's star-studded movie premiere.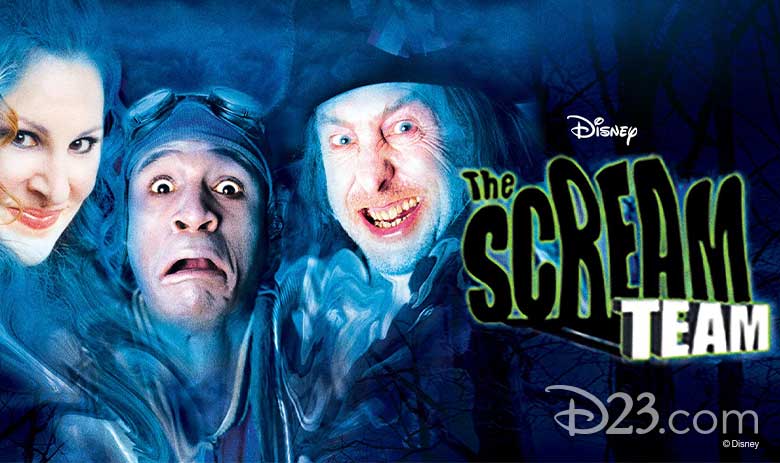 The Scream Team (2002)
Every year, ghosts flock to the town of Steeple Falls, a town considered a "soul processing center," so that they can move on to the afterlife. It's also the hometown of teenagers Ian and Claire Carlyle's father. When they all go to visit, the kids make a startling discovery that an angry spirit won't allow their late grandfather's soul to rest. Soon, the siblings meet The Scream Team, the district's police who are some good-intentioned but bumbling ghosts.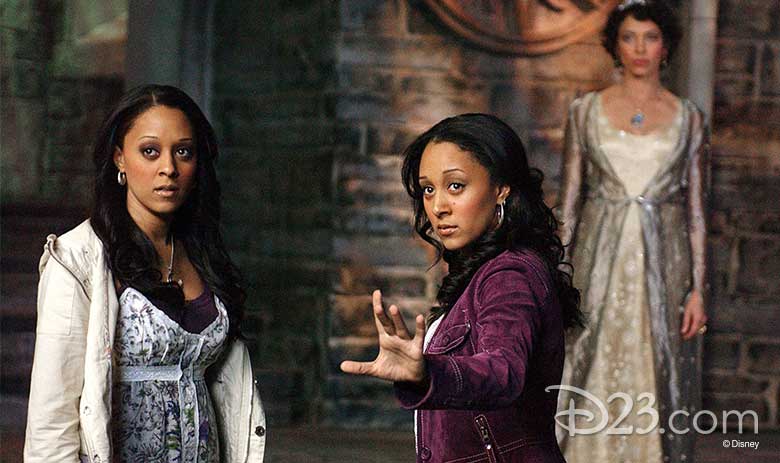 Twitches (2005) and Twitches Too (2007)
Twins Tia and Tamara Mowry star as twin witches… or Twitches in this duo of films. Camryn and Alexandra are twins separated at birth who discover each other—and their magic—on their 21st birthday. Across both films, the sisters learn to master their witch powers while defeating the Darkness, both on Earth and in their magical home dimension of Coventry.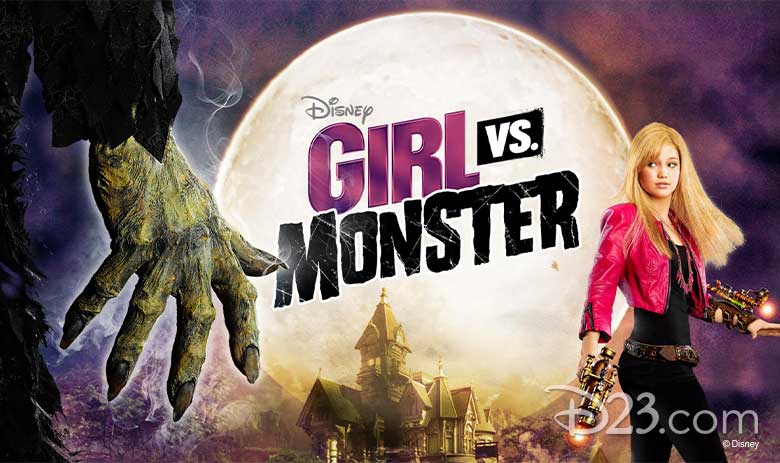 Girl vs Monster (2012)
All Skylar wants to do is have fun at a Halloween party and show off her singing talent. Her parents force her to stay home—which would have been the scariest thing happening to her except in her attempts to sneak out, she accidentally releases a monster her parents were keeping trapped in the house! Discovering that she comes from a legacy of monster hunters, Skylar and her friends team up with the hope of defeating the monster before the night ends—and Skylar's parents find out!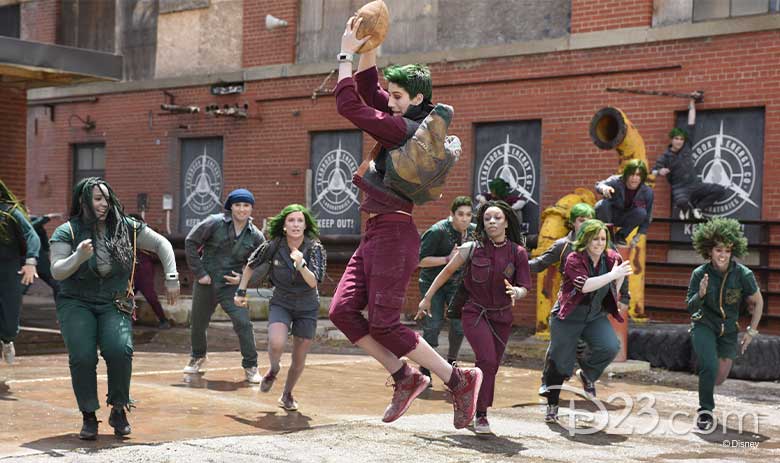 ZOMBIES (2018) and ZOMBIES 2 (2020)
High School is hard enough as it is—but try getting through teenage angst when you're also a zombie! The first ZOMBIES film follows the zombie Zed as he learns to integrate into the normal human high school, Seabrook High, and must learn to confront the conformity of the town after falling in love with the human cheerleader Addison. In ZOMBIES 2, Seabrook becomes shaken when werewolves are discovered in the nearby forest. The discovery results in anti-monster laws that could keep Zed from attending Prawn (Seabrook's equivalent of Prom) with Addison. It's up to the zombies, cheerleaders, and werewolves to team up together to save the day.