By Jocelyn Buhlman
Not that long ago at a convention center relatively nearby…
Star Wars fans gathered today to kick off the first day of Star Wars Celebration, the out-of-this-world convention celebrating all things a galaxy far, far away. When the doors of the Anaheim Convention Center opened, attendees dressed as Jedi and Sith—or just as really huge Star Wars fans—hit the show floor for the first of four days intergalactic excitement. Those especially Force-attuned—or just savvy about schedules—headed to the Celebration Stage for Lucasfilm's Studio Showcase, where they hoped to hear breaking news about the most anticipated television series and films in the outer rim.
Panel host (and upcoming Mousequerade judge at D23 Expo) Yvette Nicole Brown took the stage to introduce an emotional and epic sizzle reel celebrating the Star Wars galaxy, which was followed by a live performance of the best-known musical piece from Star Wars: The Phantom Menace, "The Duel of the Fates." As the music ended, two familiar figures walked onstage to a standing ovation from the crowd…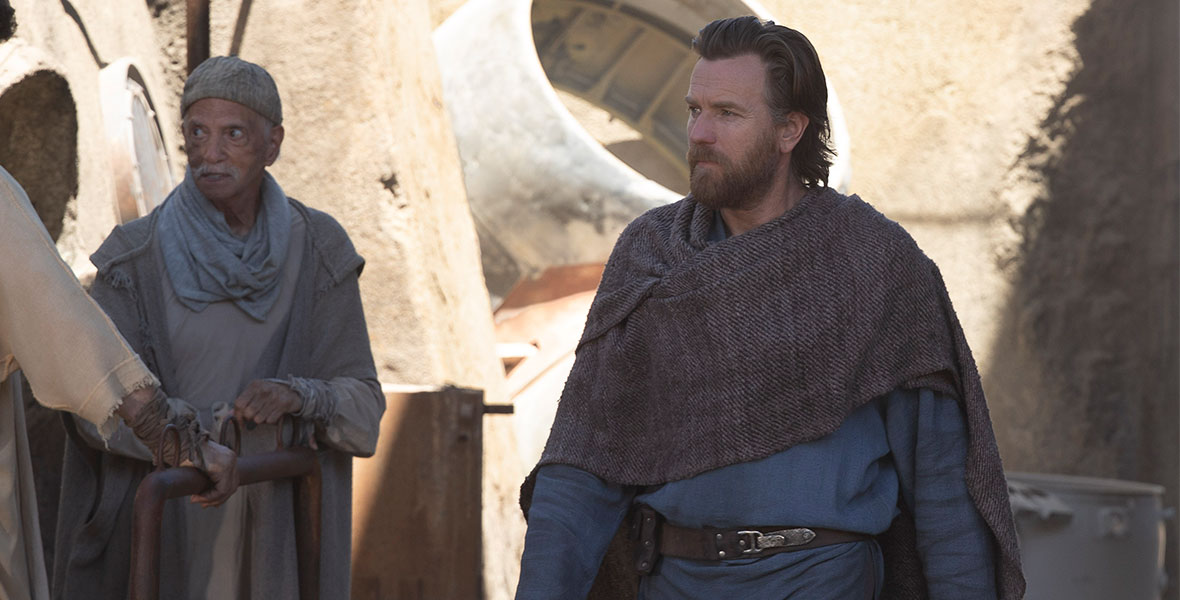 Obi-Wan Kenobi
"Hello there." He can barely be heard above the cheers, but Ewan McGregor—Obi-Wan Kenobi himself—greeted the crowd, accompanied by none other than Hayden Christiansen.
"We are back!" Christensen announced triumphantly, kicking off the panel's Obi-Wan Kenobi section. The two were joined on stage by Lucasfilm president Kathleen Kennedy, series director Deborah Chow, and actors Moses Ingram and Rupert Friend.
While the crew had no new footage to share of the hotly anticipated series (coming to Disney+ TOMORROW!), they did have a special surprise for the audience—all attendees were invited to the premiere screening of the first two episodes of Obi-Wan Kenobi that night!
"We may have been apart, but we felt your presence," Kennedy told the crowd—truly, everyone onstage and in attendance was more excited than ever to be at a Star Wars Celebration three years in the making.
McGregor thanked the fans for their support of the Star Wars prequels through the years. "That's meant an enormous amount," McGregor said, attributing the creation of the Obi-Wan Kenobi series to the fans' fervent support.
With a glowing lightsaber salute from the front row, the Obi-Wan Kenobi crew departed, making way for the team behind another highly anticipated series…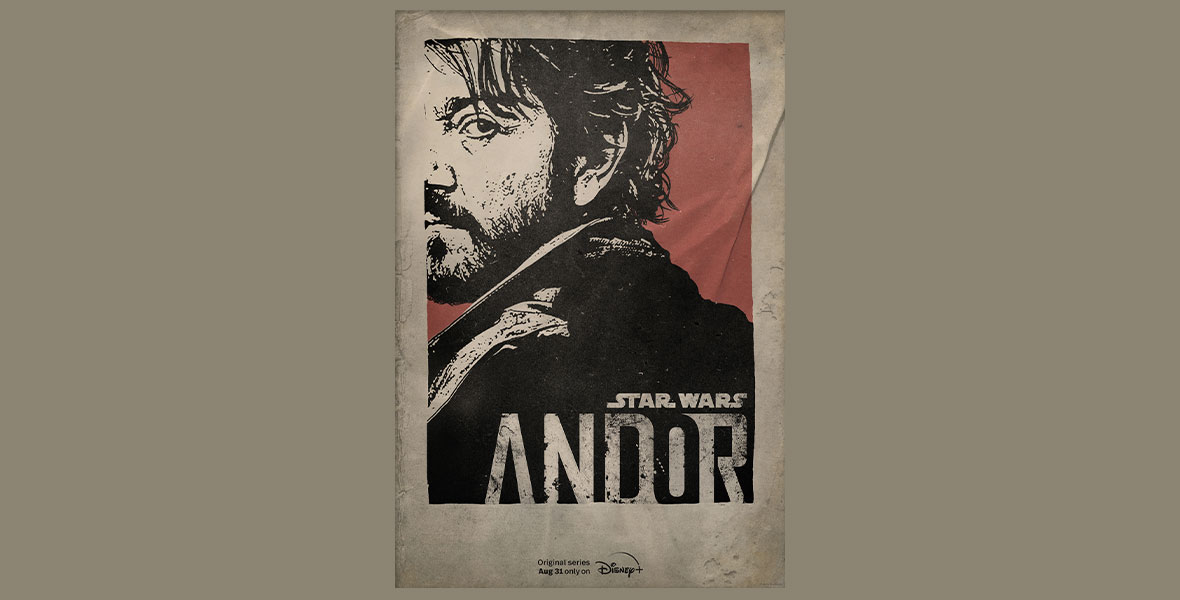 Andor
Kennedy and Brown remained on stage for the first big reveal of the day—the all-new logo for Andor, which will be premiering on Disney+ on August 31!
With the newly-revealed logo emblazoned on the screen, the cast and crew of Andor took to the stage: Diego Luna, show runner Tony Gilroy, series executive producer Sanne Wohlenberg, and Genevie O'Reilly.
As to why this series is so important, Kennedy explained, "I think what's remarkable is the sacrifice Cassian Andor makes for the galaxy."
For Luna, this moment was a dream come true. "It feels amazing! Today, everything feels amazing!" he exclaimed. "I love what he represents," Luna added. "This is the story that has the most to do for us. It's about what we can do."
Luna wasn't the only one happy to reprise their character. O'Reilly, who in her own words first played Mon Mothma "nearly 17 years ago," was ecstatic for a chance to bring her character back into the Star Wars galaxy. "It's such a gift to come back to this role," she told the crowd.
As this series doesn't debut tomorrow like Obi-Wan Kenobi, there were some surprises and reveals in store during the panel! The audience got to hear a snippet of the new music for the series, learn that the series will debut with two episodes on the same night, and that the already-confirmed season two "walks you into Rogue One," according to showrunner Gilroy.
Oh, yeah… And they may have shared a little something from the show itself. Check out the teaser trailer here:
The new, original series from Lucasfilm takes place prior to the events of Rogue One and launches exclusively on Disney+ August 31. We can't wait to tune in!
After such an exciting teaser, what could possibly be next? As this is the Lucasfilm showcase and not just the Star Wars showcase, a twist was in store! The next series to be presented would be…
Willow
The dream team of Jonathan Kasdan and Ron Howard, reuniting after Solo: A Star Wars Story, took to the stage to bring us into the world of Willow once again! Howard told the audience that he's been asked about a sequel to Willow for years—including by Kasdan himself.
To share more about the series, the legendary Warrick Davis was greeted by a standing ovation as he walked onstage.  Describing Willow as "something I've always wanted to do—it was a dream," Davis added, "Making that little movie was one of the best experiences in my life, and I've been in Star Wars!"
Next, we got to meet more of the cast—Joanne Whalley returning as the sword-wielding Shorsha, plus three new heroines: Ruby Cruz as Kit, Shorsha's daughter; Ellie Bamber as Dove, a kitchen maid; and Erin Kellyman as Jade, a knight-in-training and Kit's best friend.
The series, which is set 20 years (or 250 moons) after the original film, will also feature Davis' daughter portraying Willow's own daughter.
With everyone on stage, it was only right to show off the all-new trailer for the series!
Willow will premiere November 30, 2022, exclusively on Disney+.
As the Willow crew cleared the stage, Kennedy returned… wearing a certain iconic cowboy hat.
Ahsoka
Of course, she was introducing none other than Dave Filoni—along with Jon Favreau—to let fans know that Ahoska will be premiering on Disney+ in 2023. While Rosario Dawson couldn't be at Star Wars Celebration, she had a good reason—she was on set filming Ahoska! She greeted fans in a video message, in full Ahsoka costume.
With Favreau and Filoni on stage, they couldn't just stop with Ahsoka. Next, they brought out Katee Sackhoff to introduce…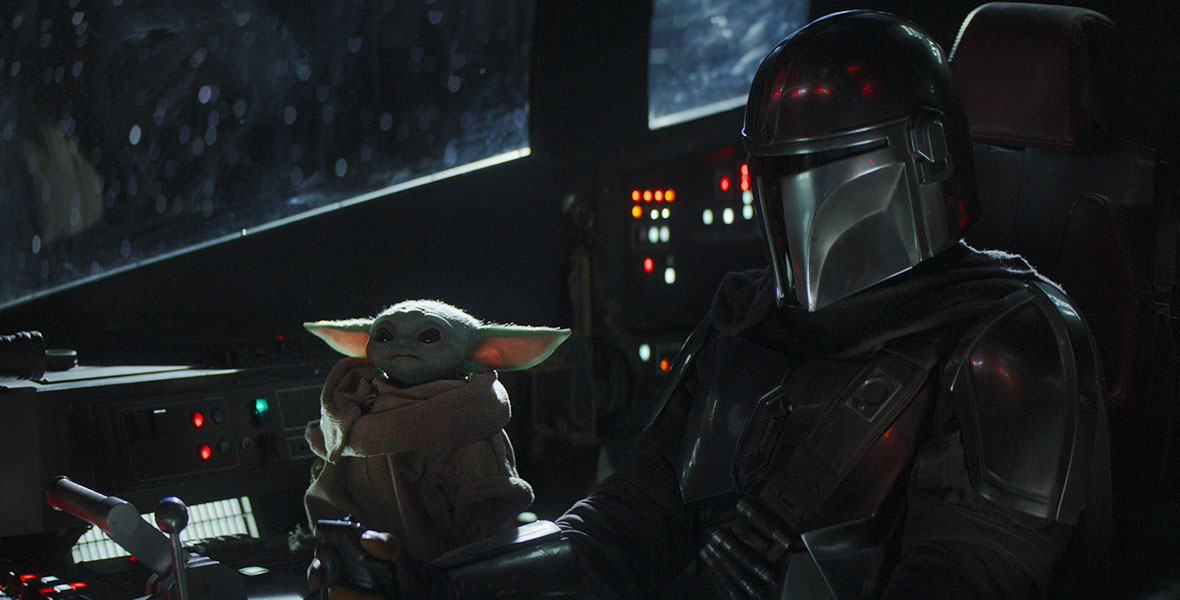 The Mandalorian Season Three
Bo-Katan Kryze is back with "unfinished business" in the new season, Sackoff revealed—but that wasn't all! Exclusive to Star Wars Celebration, a special teaser trailer was revealed for the series, along with the announcement that the new season will debut in 2023.
Favereau and Filoni still had more to share—this time about an all-new series that Spider-Man: Far From Home's Jon Watts and Chris Ford pitched: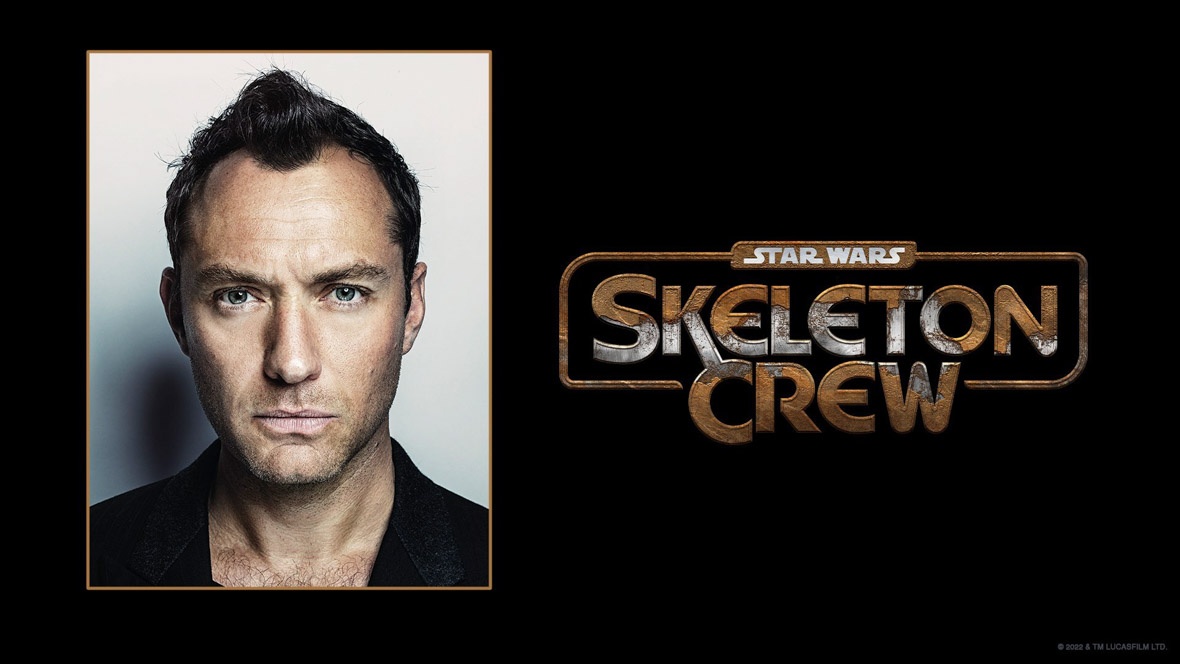 Star Wars: Skeleton Crew
Watts and Ford shared concept art for their all-new series, Star Wars: Skeleton Crew, which follows a group of 10-year-old kids who get lost in the Star Wars galaxy, trying to find their way home. Not much is known about this series yet, besides the assertation that it's "not a kids' show" and that it's set some time after Star Wars: Return of the Jedi. Oh… and they revealed that Jude Law will be starring!
"Are we being mysterious enough?" Ford asked. While they didn't have much more to share about this intriguing series, they did announce that it will also debut on Disney+ next year.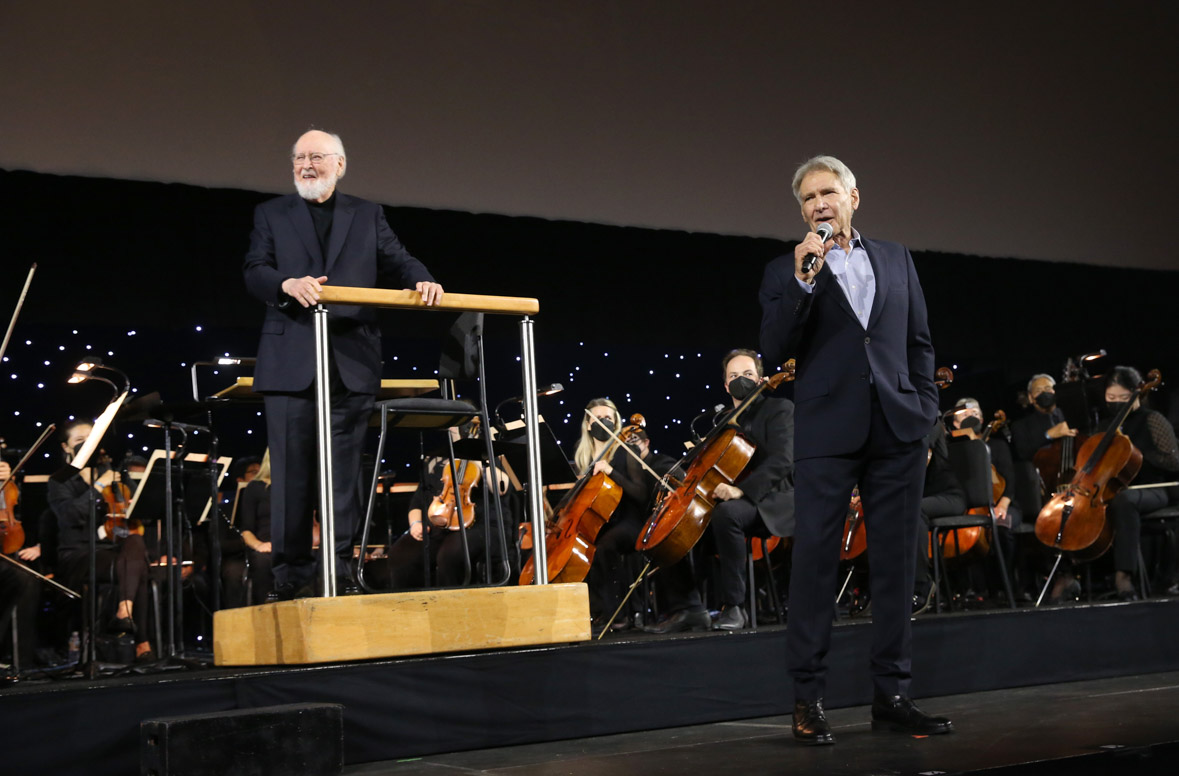 Happy Birthday, John Williams!
Star Wars wouldn't be the same without the epic music created by legendary composer John Williams. Since the beginning, his score was there to transport us to distant planets and unknown spaceships. As Kennedy put it, "John Williams has created the score to our lives." To celebrate the composer's 90th birthday, Williams himself came out and the crowd was on their feet in an instant.
Williams debuted, live for the audience, an all-new theme for Obi-Wan Kenobi, joined by an orchestra. If that moment wasn't breathtaking enough, he then led the orchestra in the "The Raider's March" from Indiana Jones. 
Almost as though summoned by the music, Harrison Ford strutted onto stage to the shock and awe of the audience. In an emotional speech, Ford congratulated Williams and said, "That music follows me everywhere I go, and you know what? I'm happy about it." He called Williams a "wonderful, wonderful talent that we're blessed with, all of us."
His heartfelt words were already enough, but this is the Lucasfilm Studios showcase, after all… So, he also shared that the next Indiana Jones film is almost complete!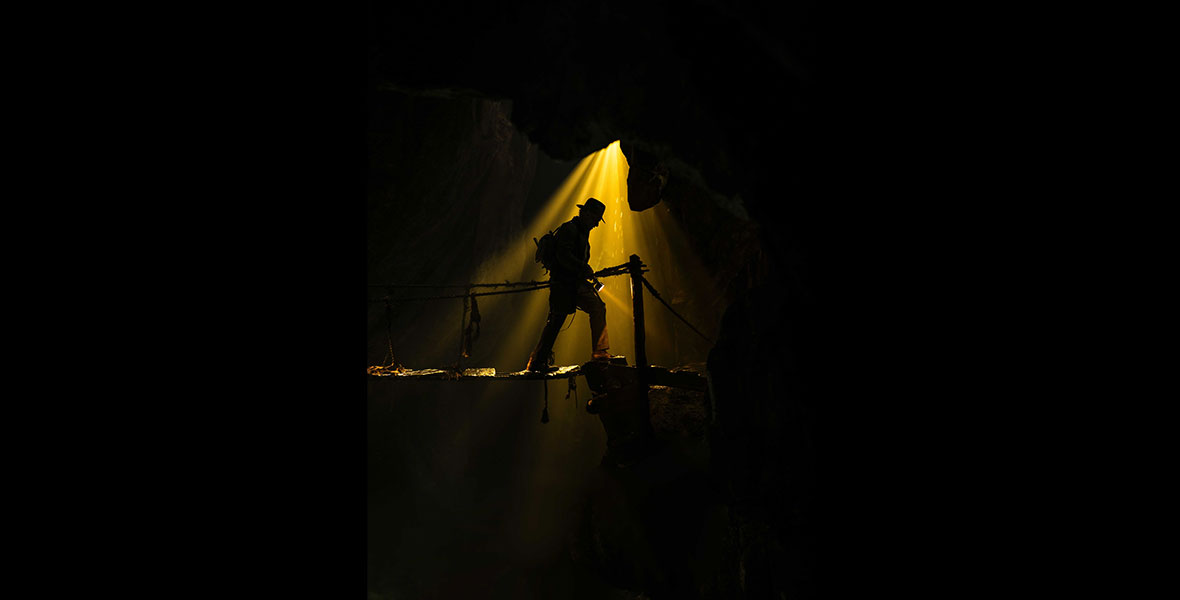 With Williams returning to compose the score, the next Indiana Jones film will hit theaters on June 30, 2023. Ford said he's "really proud of the movie that we made."
After all the thrilling news, (and the promise of an ACTION-PACKED 2023!) Williams ended by conducting the "Imperial March" to the awe-struck crowd.
We can't wait to see all the new Lucasfilm series and movies announced during the Lucasfilm Studios Showcase! Stay tuned to D23.com for more Star Wars news as it breaks.