By The D23 Team
Feeling a touch of "wanderlust"? Listen up! There's some fantastic news just being announced this week: Our friends at Adventures by Disney, who offer truly life-altering guided group vacations all over the globe, are introducing Expedition Cruises with two incredible destinations—Antarctica and the Galapagos Islands—as well as a Buenos Aires Escape add-on for Antarctica. But that's not all: ABD has also announced its 2022 River Cruises, including a limited number of Seine Family River Cruise: National Geographic Photography sailings. And you can begin to book these sailings on Friday, January 22!
Adventure is truly the name of the game for ABD's Antarctica & Patagonia Expedition Cruise, a twelve-day, eleven-night extravaganza that includes Ushuaia and Tierra del Fuego National Park in Argentinian Patagonia, the Drake Passage, and (of course) the Antarctic Peninsula… Among the excursions: Guests will see Patagonia via train and take a catamaran to the southernmost tip of South America; go on shore via Zodiacs with a team of naturalist guides; hike and explore the landscape and shoreline of Antarctica; view wildlife in intimate, natural habitats; and so much more. (And don't forget that possible Buenos Aires Escape add-on, four days and three nights prior to your Antarctica visit, where you can spend a day with Argentinean cowboys among other exciting activities.)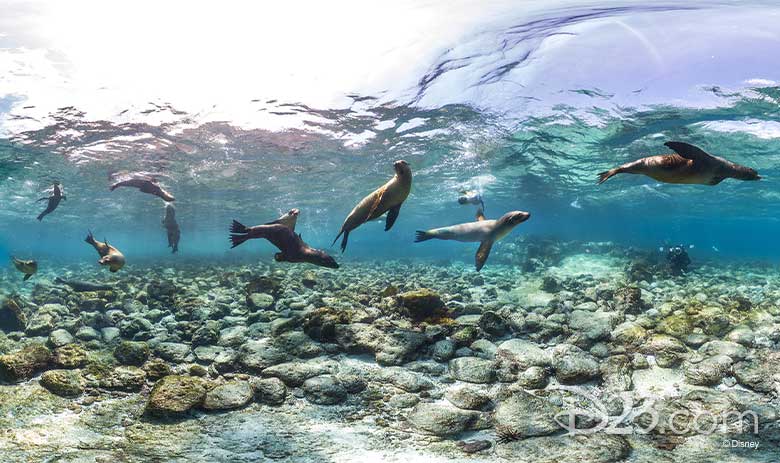 With ABD's Galapagos Island Expedition Cruise, guests will spend a nine-day, eight-night sojourn trekking through incredible places like Gardner Bay and Suarez Point on Espanola Island, El Barranco on Genovesa Island, and even the Charles Darwin Research Center on Santa Cruz Island, where you'll literally walk in Darwin's footsteps. You'll see lots of amazing animals (Marine Iguanas, Galapagos Sea Lions, Blue Footed Boobies, Galapagos Penguins, and more); have the chance to tour the islands in a transparent kayak; and even take part in an exciting football match (that's "soccer" to us Americans) with the crew of your ship. And there are so many different activities available onboard both cruises, for young and young-at-heart—such as wildlife viewing parties, photography workshops, themed dinners and karaoke nights, Disney movies a-plenty, and lots of good times for the "Junior Adventurers" in your group (including game nights and iceberg-spotting contests).
What makes ABD truly unique is their Adventure Guides: Disney-trained guides who provide an extra (and extra-fun!) layer of storytelling and comfort to each guest's journey; they'll be along for the proverbial ride every step of the way. Plus, select sailings will feature seminars, workshops, and dinners with special Disney guests, including Dr. Mark Penning, Vice President of Animals, Science and Environment for Walt Disney Parks and Resorts. Look for him on the first sailing to Antarctica in December 2021.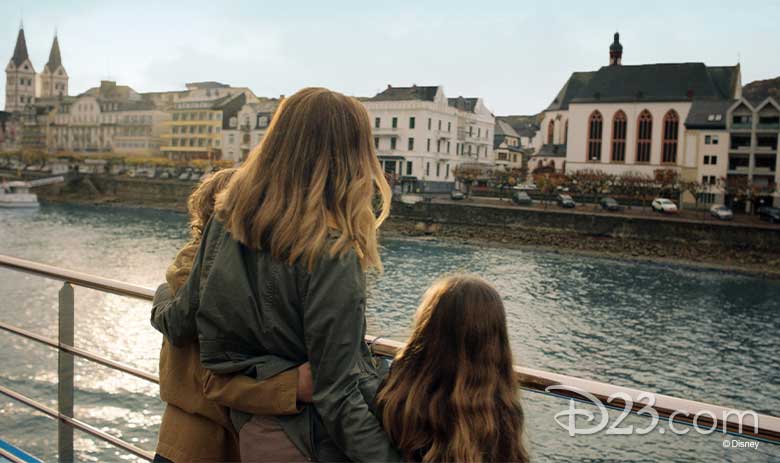 As for ABD's latest River Cruises, there are three enchanting trips to choose from for 2022: along the Rhine (Switzerland, France, Germany, Netherlands); the Danube (Germany, Austria, Slovakia, Hungary); or the Seine (Northern France, including Normandy). Each sailing is an eight-day, seven-night delight—a few of which are "Adult Exclusive," with added sophistication. And look for several specialty departures such as Food & Wine, Oktoberfest, and holiday sailings that visit Europe's famous Christmas markets. But wait, there's more: Distinctive experiences have been developed for select ABD Seine family sailings featuring a photographer from National Geographic—who will host talks and photography workshops throughout the trip.
Intimate, luxurious purpose-built ships… some of the most fascinating ecological wonders in the world… a team of Disney-trained Adventure Guides and naturalists who join you along the way… It's all available through Adventures by Disney! Call 800-543-0865 or your Travel Agent to plan now for your 2022 cruising adventure with ABD, and make sure to visit AdventuresbyDisney.com to learn more.