By Zach Johnson
Craving a "juicy" new drama? Get your fix with ABC's The Fix, which Robin Tunney jokingly compares to a "double decker hamburger." Adds Adewale Akinnuoye-Agbaje, "It's dripping!"
From executive producers Marcia Clark, Elizabeth Craft and Sarah Fain, The Fix follows Maya Travis (Tunney), an L.A. district attorney who suffers a devastating defeat after prosecuting charismatic movie star Severen "Sevvy" Johnson (Akinnuoye-Agbaje) for double murder. With her law career derailed, Maya starts a new life in rural Washington—only to return eight years later, when Sevvy is again under suspicion for murder and she finally gets another chance at justice.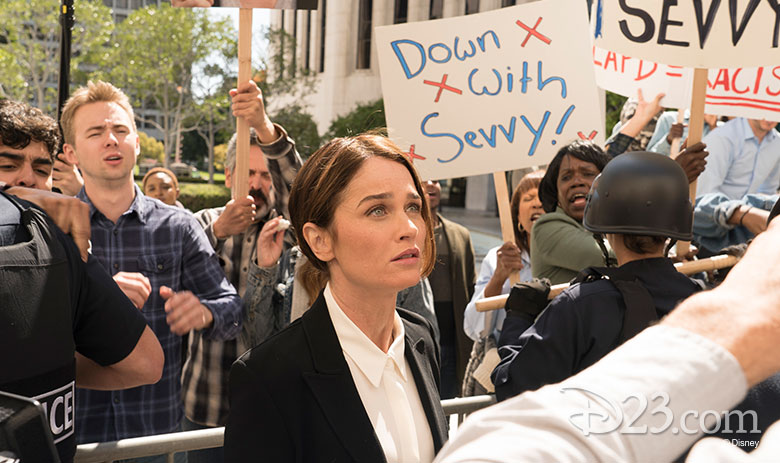 "This is not a legal show per se," says Clark, who co-wrote the enigmatic drama. "We almost never go to court. It's all about the personal interactions of all the characters—Sevvy and his family, Maya and her relationships—and all the ways that they maneuver behind the scenes."
Akinnuoye-Agbaje describes the series (premiering March 18) as a "bullet train ride," saying, "Every episode, it's high stakes. You don't actually know who is guilty, who to suspect." Similarly, Clark promises plenty of "twists and turns," saying, "It's very fast-paced, but the characters are all really nuanced, and they have layers to them. And they do surprising things you don't expect that will keep the audience guessing—and the audience will be guessing from day one."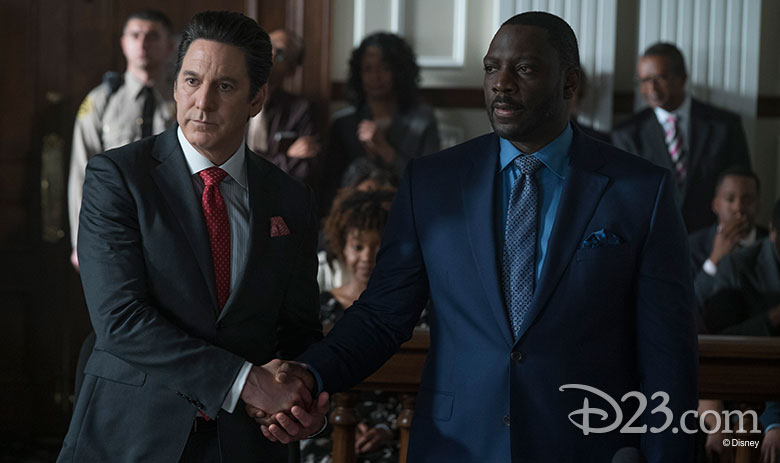 The series, which co-stars Marc Blucas as River "Riv" Allgood, Scott Cohen as Ezra Wolf, Merrin Dungey as CJ Emerson, Mouzam Makkar as Loni Kampoor, Breckin Meyer as Alan Wiest, Adam Rayner as Matthew Collier and Alex Saxon as Gabriel Johnson, was especially appealing to Tunney for another reason: "I wanted to play a three-dimensional character where it wasn't just about the work, or like a soap, where you're [simply] somebody's wife or somebody's mother." Likewise, Akinnuoye-Agbaje says he relished the chance to portray a "larger-than-life movie star," while also exploring how Sevvy "came about that lifestyle, and the pressures it takes to uphold that."
Akinnuoye-Agbaje adds, "Like Robin said, it's a sexy, dynamic, dripping drama!"
Nothing is as it seems, and that's what makes The Fix so addicting. "By the time the season finale rolls around, we will answer every question," Clark says. "And we will close the case."
The Fix premieres Monday, March 18, at 10|9c on ABC.