By the D23 Team
Yesterday, Disneyland Resort President Ken Potrock met with community leaders about upcoming plans for the Disneyland Resort—including news on a new Pixar-themed hotel, updates on Toontown's transformation, and more! The future is looking bright for Disneyland Resort, and we wanted to share some of the shining updates we're most excited about.
Pixar Paradise
Guests have enjoyed Disney's Paradise Pier Hotel, with its scenic views of Pixar Pier and the Incredicoaster, since the opening of Disney California Adventure. This classic hotel will soon begin a transformation that weaves the artistry of Pixar into its comfortable, contemporary setting. Guests will gain a new perspective on some of their favorite Pixar worlds and characters through carefully curated artwork and décor that reveals the creative journey of the artists who helped bring these stories to life.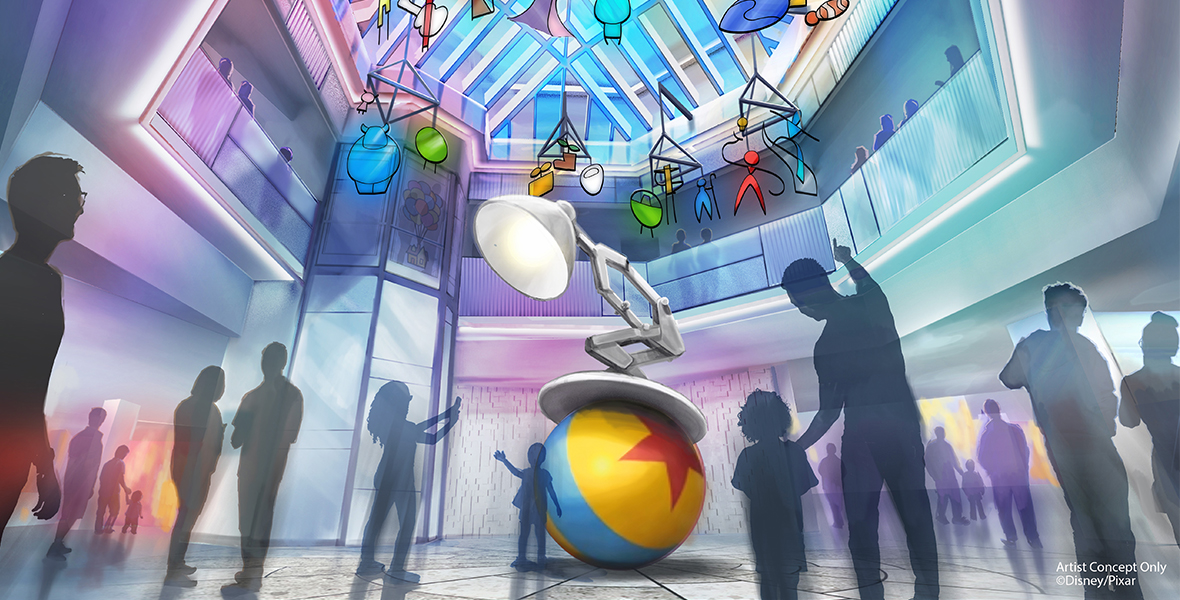 As soon as you step into the reimagined hotel, you'll be smiling at the whimsical Pixar moments on display, like the iconic, playful Pixar Lamp balancing atop its ball in the lobby (as pictured in this artist concept rendering). Stay tuned to D23.com for more information on this transformation as it breaks!
New and Returning Benefits
You've got a friend in Disneyland Resort hotels, not just because of the animated new reimagining, but because of new benefits! Beginning later this summer, guests staying at one of the hotels of the Disneyland Resort will be able to enjoy several new and returning uniquely Disney benefits to staying with us on property. A walkway is currently under construction, which will soon give Disney's Paradise Pier Hotel guests a convenient entrance to Disney California Adventure park, joining Disney's Grand Californian Resort and Spa as the second Disneyland Resort hotel to allow guests direct access to Disney California Adventure.
Guests can also look forward to "Hey Disney!" later this year. "Hey Disney!" is a new kind of voice assistant, previously announced at Destination D23 in 2021, which works alongside Alexa on Amazon Echo devices in Disneyland Resort hotel rooms that can make your stay more convenient, engaging, and enjoyable.
Later this summer, guests of the Disneyland Resort hotels can look forward to the ability to send select theme park purchases back to their resort hotel.
Last but certainly not least, get ready for the return of early entry access, where guests staying at one of our Disneyland Resort hotels can be among the first to enter and begin enjoying select theme park attractions and experiences beginning later this summer!
More Magic Headed to Downtown Disney District
Since 2018, the Downtown Disney District has been evolving to bring even more exciting shopping and dining experiences. The latest part of the transformation has begun, drawing inspiration from Southern California mid-century modern architecture. The west-end area of Downtown Disney will be a beautiful blend of vibrant color palettes, design elements, and patterns influenced by the region. It will also include an open lawn for relaxation and future events, plus an even broader and diverse collection of dining and shopping offerings.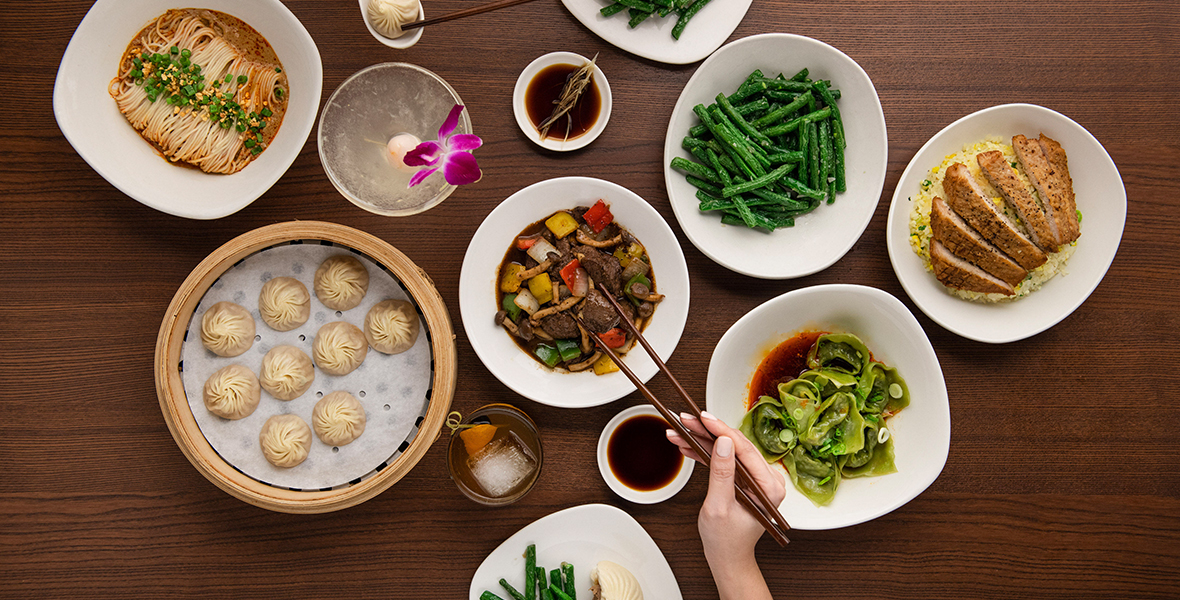 Hungry for more updates? We've gota taste of what else is on the horizon! The world-renowned restaurant Din Tai Fung will join the district to offer guests its soup dumplings handcrafted right on site. This family-run restaurant will bring flavorful Chinese cuisine to Downtown Disney, where guests can enjoy dishes served family style in a creative space near our new lawn pavilion.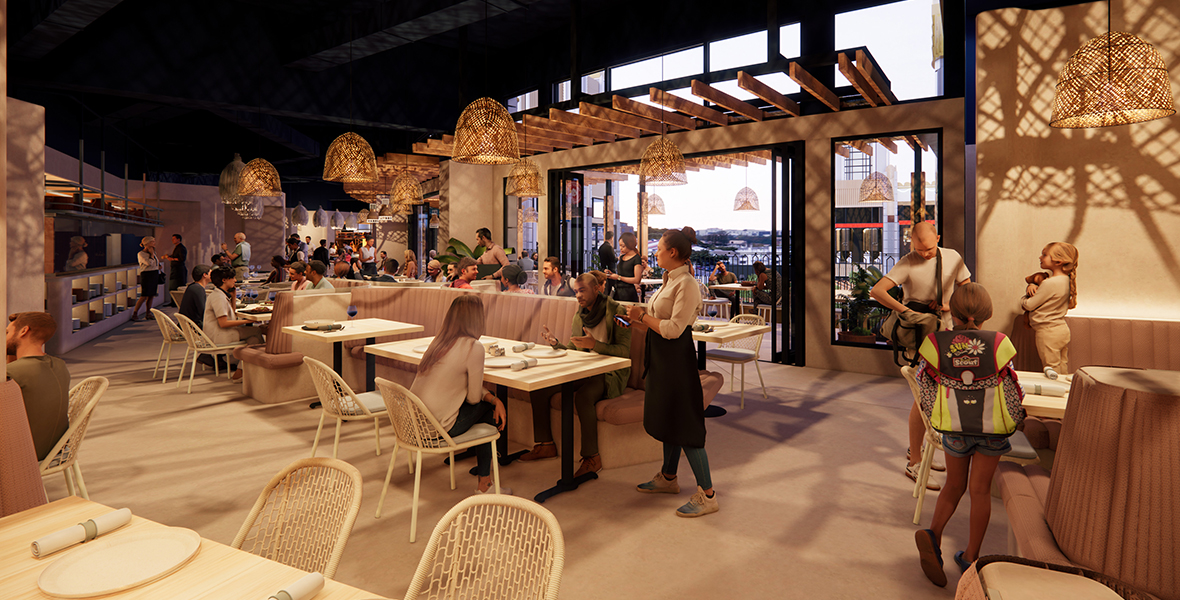 Plus, MICHELIN-starred Chef Carlos Gaytan will bring his inclusive vision of Mexican cuisine to Paseo and Centrico in the locations currently occupied by Catal & Uva Bar, brought to life by Patina Restaurant Group. The restaurant and central courtyard bar and dining area will offer guests a multi-sensory journey to the heart of Chef Gaytan's homeland.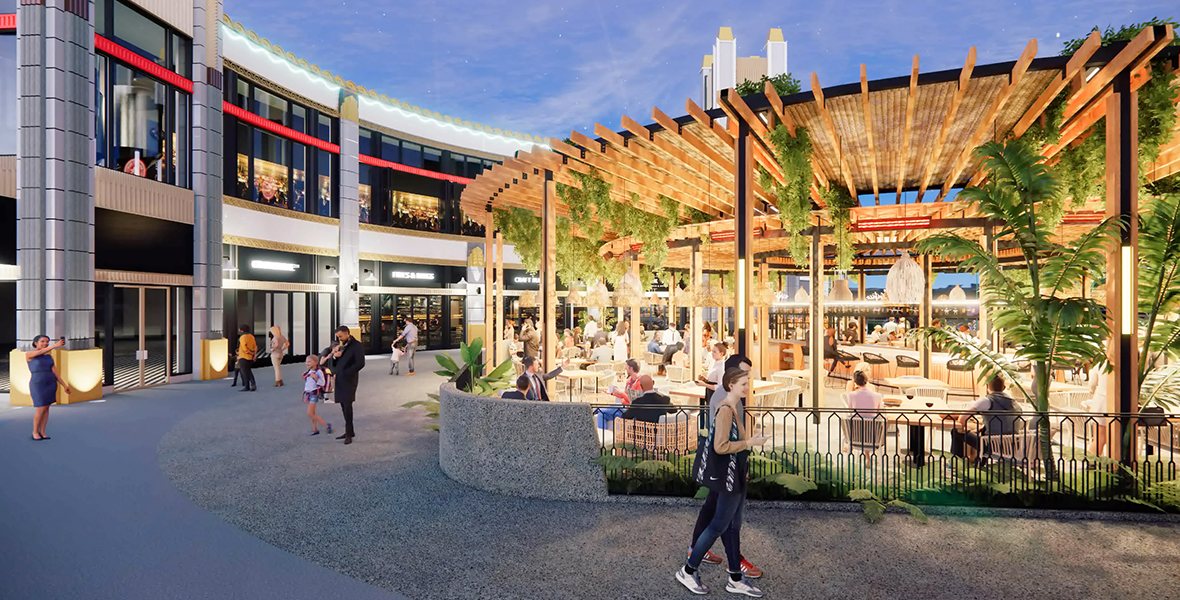 If you're in the mood to dine down by the bayou, you can look forward to an evolution at Ralph Brennan's Jazz Kitchen to incorporate vibrant California energy and a fresh approach to the menu, while staying true to the heart of New Orleans for this guest-favorite location.
For sandwich fans, we have a thrilling update for you, too! Fan-favorite Earl of Sandwich will be offering a special sandwich walk-up location, providing guests the classics they know and love for a limited time beginning later this year.
Mickey's Toontown Transformation Continues
We can't wait to see the reimagining of Mickey's Toontown at Disneyland park, which will debut with new experiences and more play for guests, in early 2023.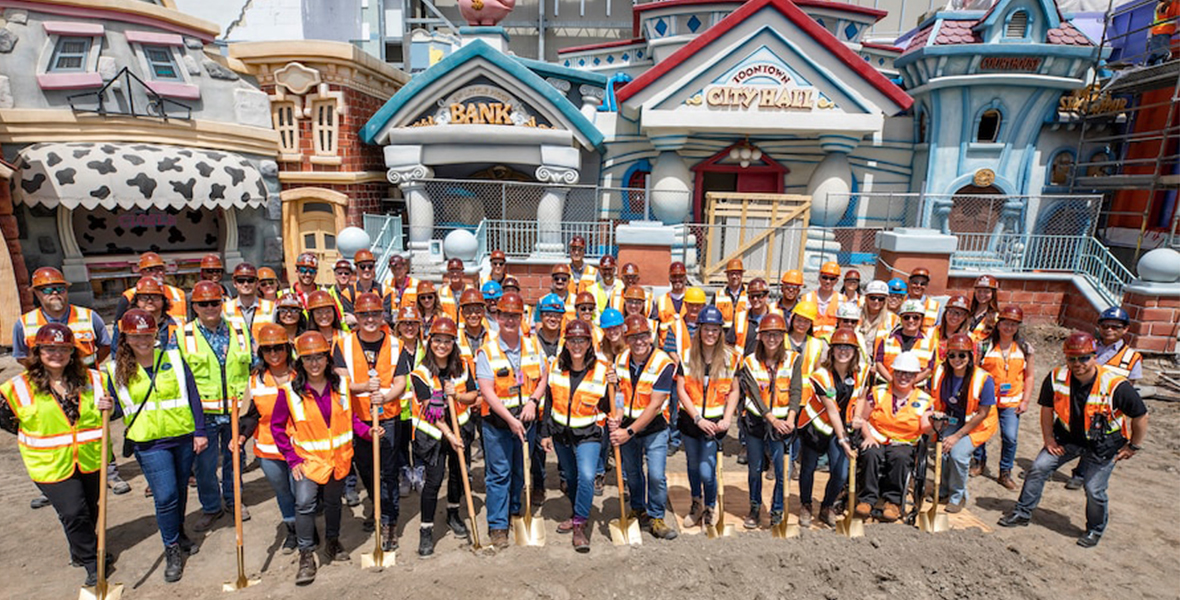 Check out this photo (above) of the teams breaking ground on the land, coming together to celebrate this milestone and the work underway to bring this transformation to life.
Stay tuned to D23.com for more Disneyland Resort updates as they break! For more details on today's announcements, make sure to hear our exclusive interview with Disneyland Resort President Ken Potrock on the latest episode of the D23 Inside Disney podcast.