By Jim Frye
It's been nearly a year since ABC's fan-fueled hit Marvel's Agents of S.H.I.E.L.D. aired its fifth season finale, leaving viewers wondering about the fates of Agent Coulson and Agent Fitz and the future of the team. The show's producers delivered a huge wallop of a cliffhanger—the culmination of an entire action-packed season—and fans are ready to re-enlist with S.H.I.E.L.D. when season six arrives this summer.
As a special early preview, the cast and producers ventured down to WonderCon in Anaheim, California—directly across the street from Disneyland Resort—to give the show's devotees a special exclusive look at the upcoming season. WonderCon is a comic book, entertainment, and pop culture convention produced by Comic-Con International, the same folks who bring you the gigantic San Diego Comic-Con.
Jeph Loeb, executive vice president and head of television for Marvel, moderated the panel in the 5,000-seat arena, joined by executive producers Jed Whedon, Maurissa Tancharoen, and Jeff Bell, and cast members Clark Gregg (Phil Coulson), Elizabeth Henstridge (Jemma Simmons), Iain De Caestecker (Leo Fitz), Henry Simmons (Alphonso "Mack" MacKenzie), Natalia Cordova-Buckley (Elena "Yo-Yo" Rodriguez), and Jeff Ward (Deke Shaw).
To kick things off—after singing "Happy Birthday" to series star Clark Gregg—exuberant fans were treated to an exclusive first-look at the full premiere episode of season six followed by a spirited, freewheeling Q&A. Here are seven things we learned from the Marvel's Agent of S.H.I.E.L.D. cast and producers at WonderCon.
1. WHEN CAN WE TUNE IN?: Perhaps the most important piece of news to come out of the event is that Marvel's Agents of S.H.I.E.L.D. returns Friday, May 10 (8–9 p.m. EDT), on ABC.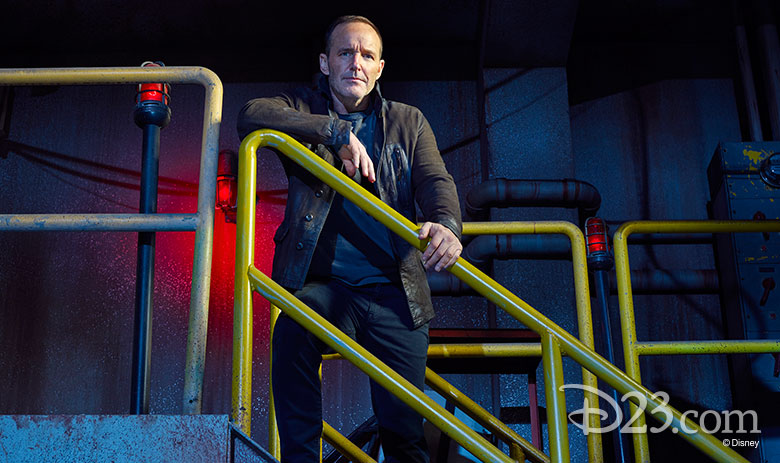 2. IS COULSON DEAD? The season-five cliffhanger had Agents Coulson and May seemingly spending Agent Coulson's last living days together in Tahiti. Did he live? Did he die? According to Clark Gregg and showrunner Jed Whedon, beloved Phil Coulson is indeed dead. Speaking about his character's journey, Gregg says, "There've been so many different iterations [of Coulson). I mean Iron Man felt like a completely different thing than Thor, and the big [group-up] of the Avengers, and then dead! And then Joss [Whedon, director of The Avengers] called me and said, 'Hey, maybe not. And then on this new story about the unsung agents of S.H.I.E.L.D., and then Hydra and suddenly there is no S.H.I.E.L.D…. and they came to me toward the end of season five and said, 'We don't think you're going to be able to weasel out of this—we think Coulson really may be finished at the end of season five, but we have an idea for season six where you get to play somebody new, somebody who's not as big-hearted and heroic.'"
3. THANOS SNAP: How does the big Thanos snap in Marvel Studios' Avengers: Infinity War affect the show? Answering a fan's question, Jeph Loeb says, "On April 26, you'll probably be in a theater finding out how Infinity War concludes in Endgame. And then on the third of May, which is a week later, you'll probably go back and see it again and tell everybody that it's the coolest movie you've seen in your whole life. So by the time you get to May 10, you're not going to have anything else to do other than sit home and watch Agents of S.H.I.E.L.D., knowing how Endgame So that should tell you—particularly when you saw today [in the premiere episode of Agents of S.H.I.E.L.D.] that it said 'One Year Later'—that you would have figured that part out." In other words, Loeb is suggesting—in a vague, non-answer sort of way—that the premiere episode picks up roughly a year after the events in Avengers: Infinity War.
4. CLARK GREGG DIRECTED the premiere episode of season six. "I've gotten to watch the way that technology and everything about the Marvel Universe in TV and film has evolved so much, so fast over these 10 years, and most of it has been as an actor," says Gregg. "I directed an episode in season five that had some fun VFX and fight stuff, but this was a full-on hardcore sci-fi Marvel episode and our season six premiere. That was a real thrill, and I feel like I benefitted from watching all the stuff I've been watching, and from our amazing crew and DPs [directors of photography] and special effects supervisor Mark Kolpack. You saw how amazing that looks. The fact that we're able to do that on a TV show that we shoot in nine days is remarkable."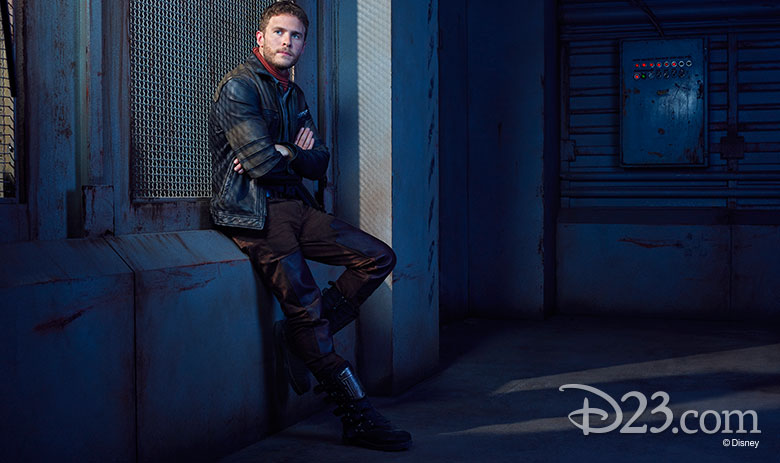 5. A PET MONKEY: Iain De Caestecker, who plays Agent Leo Fitz, recently received an actual real-live monkey as a gift—and would really love to have it featured, in some way, in the show. "For Christmas my sister gave me one," says De Caestecker. "She was like, 'In real life, Iain is never going to have one,' so she got me one." Executive producer Jeff Bell, however, was less enthusiastic about the prospect of incorporating a monkey on the show.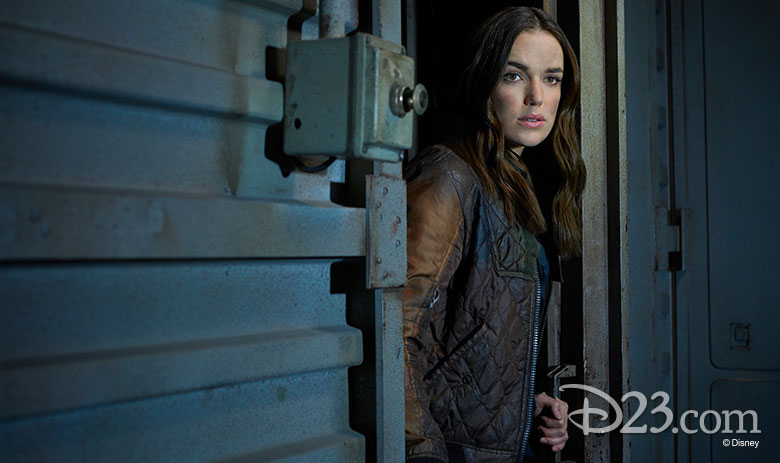 6. ELIZABETH HENSTRIDGE'S BEST S.H.I.E.L.D. MEMORIES: Elizabeth Henstridge, who plays Agent Simmons, has three particular "favorite memories" from her time as super-smart Agent Jemma Simmons on the series: Her first is "any scene" with fellow cast member Iain De Caestecker, who plays Agent Leo Fitz. After that, her favorite memories are, "The first time walking on the set, when we shot the pilot—it was such an out-of-body experience. And also getting to do a scene with Stan Lee was equally as wonderful and crazy and beyond special."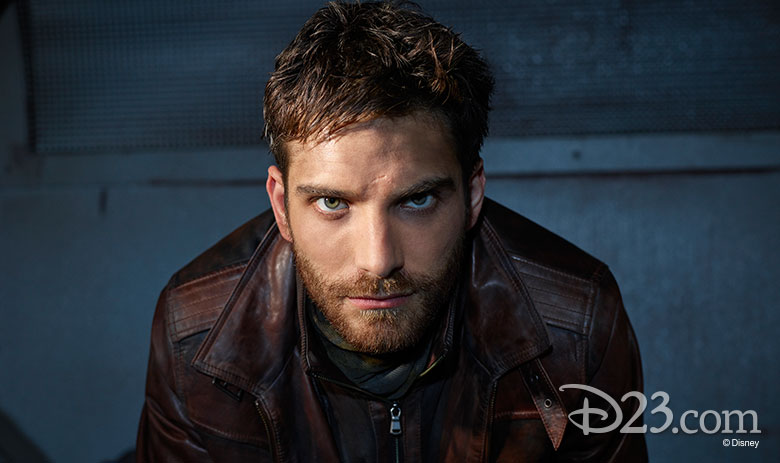 7. JEFF WARD IS NOW A SERIES REGULAR: Jeff Ward, who plays Deke, has been made a series regular this year. "It was very exciting," he says. "It's awesome, and I really love being part of this show and I love the character so much, so I really was excited to get to hang around with Deke some more, especially now since he's aware of being a 'Fitz-Simmons' [grandson of characters Fitz and Simmons from a time-jump storyline]."
Prepare to have your socks knocked off by the explosive season-six premiere of Marvel's Agents of S.H.I.E.L.D. on May 10.