By Courtney Potter
It's one of the most popular and most acclaimed movie musicals ever produced… and it just celebrated its 56th anniversary! The Sound of Music, based on the Rodgers and Hammerstein musical of the same name—itself based on the true story of the Von Trapp family in the lead-up to World War II—was originally released in 1965; Disney Legend Julie Andrews stars as Maria, the compassionate postulant-turned-matriarch who helps her new love, Captain Georg Von Trapp (Christopher Plummer), and their brood escape the clutches of evil in 1938 Austria.
The film's anniversary got us to thinking about all the times Andrews shone her signature talents throughout the worlds of Disney. Below, in chronological order, are six occasions the Oscar®-winning actress Disney-dazzled on screens large and small… Several of the following titles are available on Disney+, so don't miss out on celebrating these moments along with us.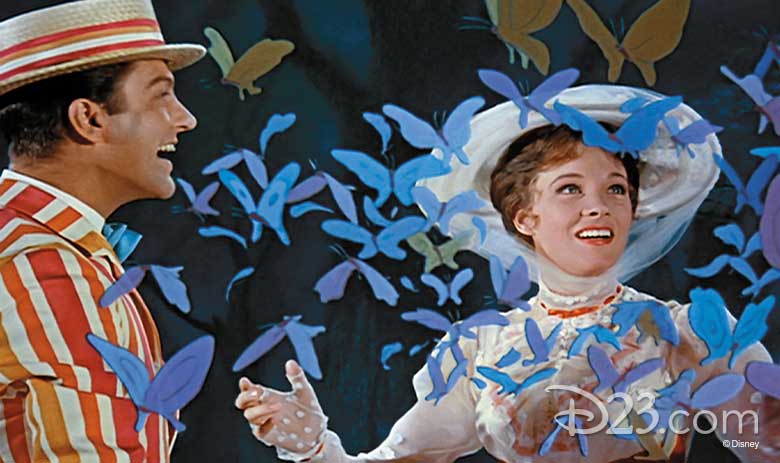 Mary Poppins
The iconic 1964 film for which Andrews won the Academy Award® for Best Actress, Mary Poppins needs very little by way of introduction. But here's a gentle reminder to give it a(nother) looksee on Disney+, should you not recall the last time you gave this hilarious, heartfelt, tuneful movie a watch. There's Dick Van Dyke as a chimney sweep; dancing penguins; "the biggest word you've ever heard"; and Andrews being "practically perfect in every way."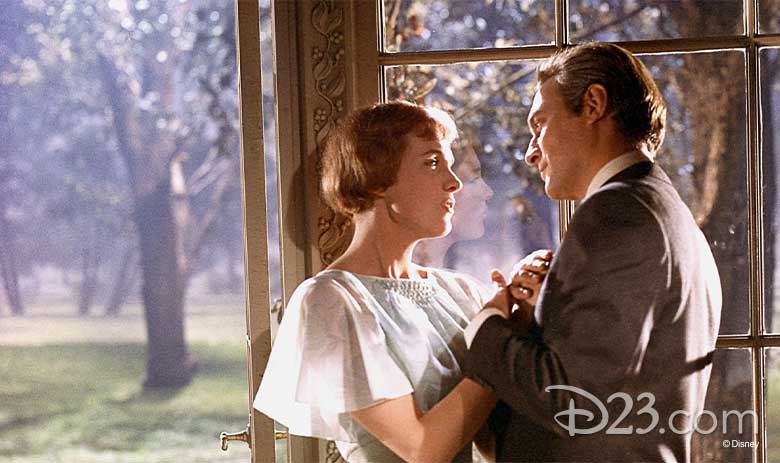 The Sound of Music
Also available on Disney+ is The Sound of Music, another of Andrews' most quintessential works. The Oscar-winning film features truly indelible songs including "Climb Every Mountain," "Do-Re-Mi," "Edelweiss," "My Favorite Things," and "Sixteen Going on Seventeen," as well as the title song, "The Sound of Music"… and if you didn't literally imagine Andrews twirling around on a Austrian mountaintop as you read that, it might be time for another viewing!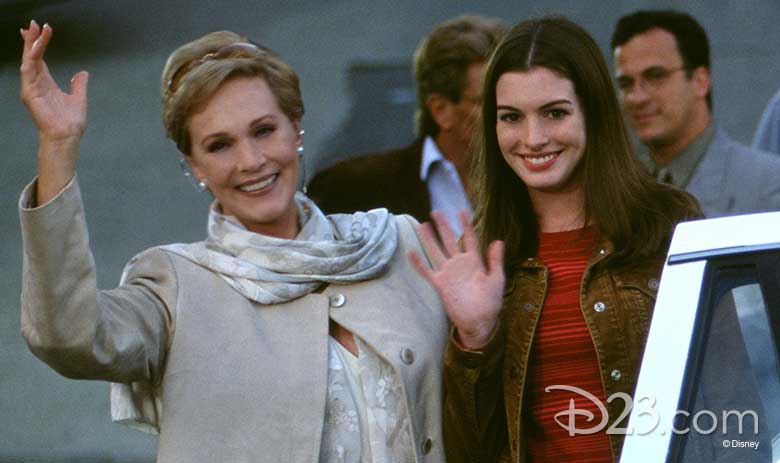 The Princess Diaries
The Princess Diaries stars Anne Hathaway as shy San Francisco teenager Mia Thermopolis—who receives the shock of her life when she finds out she's the heir apparent to the crown of Genovia, a small European principality. Andrews co-stars in this 2001 film—available to stream on Disney+—as Mia's formidable but warmhearted grandmother, Queen Clarisse. (Let's be honest: Who amongst us hasn't dreamt of Andrews being their real-life grandma?)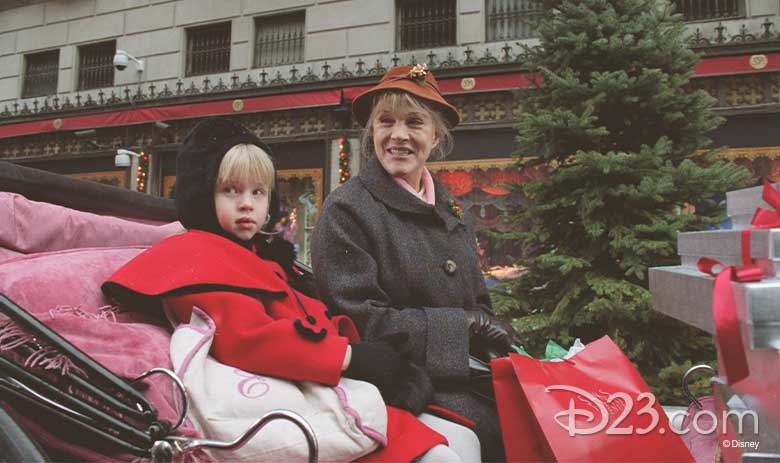 Eloise at the Plaza / Eloise at Christmastime
These two Wonderful World of Disney TV movies aired on ABC in 2003 and were based on the popular Eloise books written by Kay Thompson and illustrated by Hilary Knight. Eloise (Sofia Vassilieva) is a super-precocious but totally lovable 6-year-old who lives in the penthouse of New York City's Plaza Hotel and causes mischief and mayhem wherever she goes—often with her beleaguered Nanny (Andrews) in tow.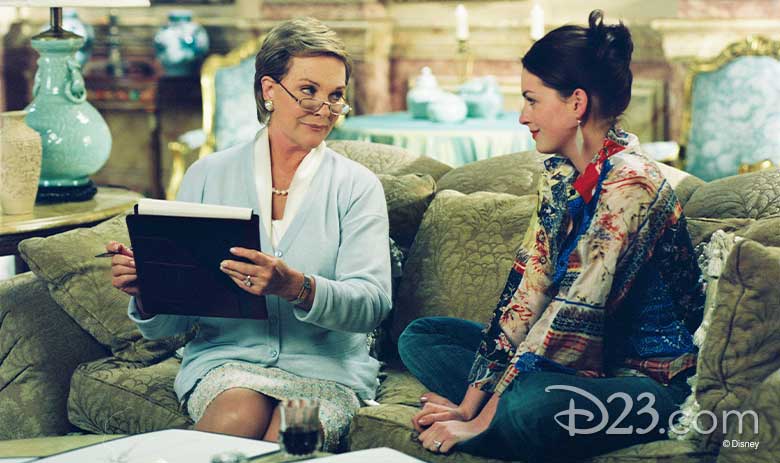 The Princess Diaries 2: Royal Engagement
This 2004 sequel finds Mia (Hathaway) almost ready to live life as a princess when she's suddenly faced with having to assume the crown from grandma Queen Clarisse (Andrews)—but when she finds out she's got to marry before she can, she's faced with a parade of suitors. Also starring Chris Pine as Nicholas Devereaux, much of this film was shot on Disney's Golden Oak Ranch in Southern California.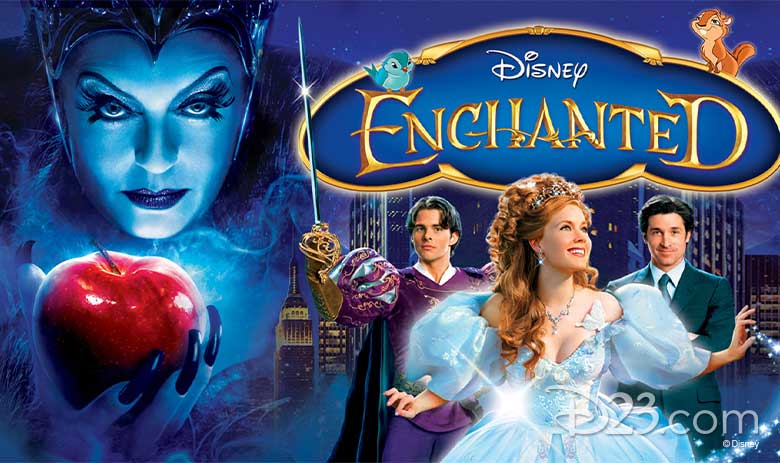 Enchanted
Andrews doesn't appear in this 2007 film, but her dazzling voice does carry the story as narrator… This charming fairytale spoof follows beautiful Giselle (Amy Adams) as she's banished from the colorful kingdom of Andalasia and finds herself in modern-day New York City. Thankfully, it seems "true love's kiss" might still be possible once she meets a handsome, albeit no-nonsense, lawyer named Robert (Patrick Dempsey). Three songs from Enchanted, written by Stephen Schwartz and Disney Legend Alan Menken, were nominated for Academy Awards.