By Jessica Benda
By the time Halle Bailey journeyed under the sea, she already made several adventures into the worlds of Disney.
Bailey stars in Disney's upcoming The Little Mermaid as Ariel, a spirited young mermaid who longs to breach the ocean's surface. The lavish reimagining opens in theaters on Friday, May 26, but Bailey has been seen for a decade in Disney media. In celebration of her newest appearance, we're reminiscing about her past ones.
Let It Shine (2012)
Bailey makes up half of the R&B duo Chloe x Halle, with her older sister, Chloe Bailey. Halle's first Disney role was alongside Chloe in Disney Channel's Let It Shine, a movie musical about a teenage rapper who hides his music from his family. Halle and Chloe didn't have the same dilemma, as they took to the screen as two choir members.
Next Big Thing (2012)
In 2012, Halle and Chloe became reality competition royalty after being crowned on Radio Disney's Next Big Thing. The singing contest brought 5–10 unsigned artists on for each season to perform and deliver interviews, and online polling determined the winner. In the fifth and final season before the show switched to a new format, the Bailey sisters' stellar vocals won them victory and a performance on a Disney Channel series.
Austin & Ally (2013)
Said Disney Channel series was Austin & Ally, where Halle and Chloe performed "Unstoppable" in Season 2. In the episode "Moon Week & Mentors," Austin and Ally are asked to be celebrity judges on America's Top Talent, where they watch some stellar singers. Paralleling their real-life experience on Next Big Thing, Halle and Chloe took the stage for another top-notch performance.
A Wrinkle in Time (2018)
Disney's whimsical take on Madeleine L'Engle's 1962 novel wouldn't have been complete without a dazzling soundtrack. Chloe x Halle penned and performed "Warrior" specifically for the film, delivering an ethereal song that has endured throughout their careers. They later went on to perform the piece at the 2018 MTV Movie & TV Awards!
grown-ish (2018-2022)
Halle and Chloe took their sisterhood to a new level when they played twins on ABC's grown-ish. Halle played ambitious college student Sky Forster, a dedicated track athlete and even more dedicated sister. Halle spent three seasons as a main cast member before her character departed as a series regular at the end of Season 3. She continued as a recurring character for Season 4 before departing the series.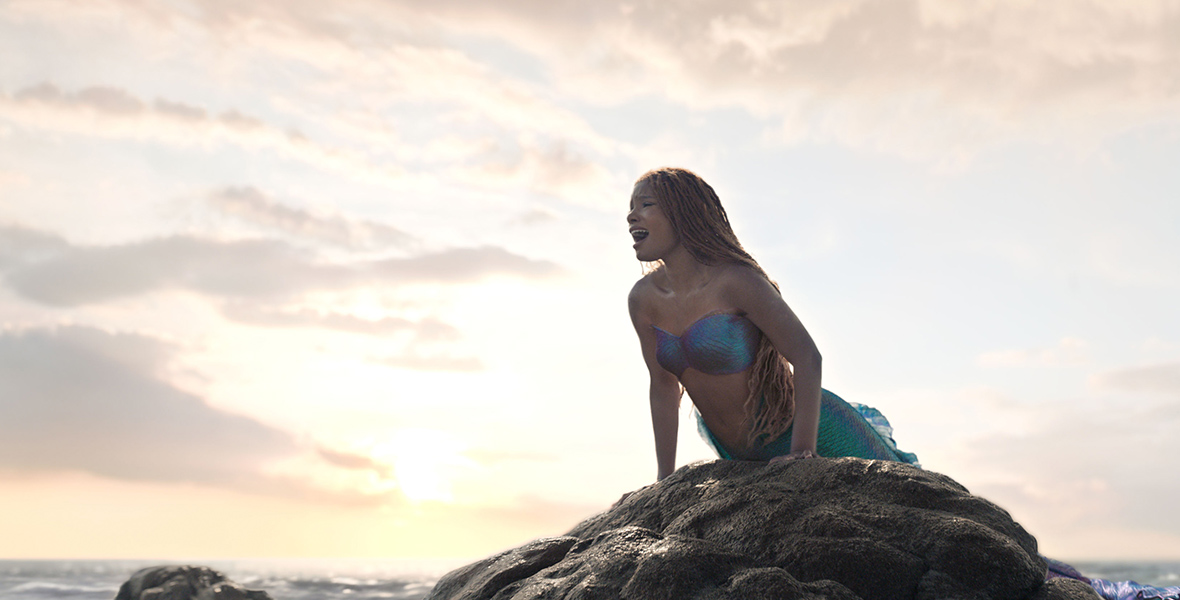 The Little Mermaid (2023)
Of all the Disney Princesses, it's no surprise that Halle was chosen for the one known for her voice. She takes on a tail as Ariel in Disney's reimagining of The Little Mermaid, which follows a mermaid who dreams of exploring the world above. When Ariel bargains her voice for human legs, she finally gets her chance. Halle captures the vivacious and playful spirit of Ariel—and she has no trouble with the soaring vocals either!
Be part of Halle's world when The Little Mermaid lands in theaters on Friday, May 26.