By Beth Deitchman
Thirty years ago today, officer Scott Turner found himself paired with an unlikely new partner—a strong and silent type, with a tendency to drool—in Turner and Hooch, Touchstone's 1989 action-comedy about an affable detective and a massive, messy, ill-mannered dog. Tom Hanks starred as the human member of this mismatched pair; he shared the screen with the charismatic Beasley, a Dogue de Bordeaux—a breed regarded by the American Kennel Club as "of considerable courage," not to mention "famously loyal, affectionate, and protective." We were immediately smitten with the slobbery pooch, but it took a little longer for Scott to overlook some of Hooch's quirks, which included chewing on furniture and barking all night. And did we mention the drool?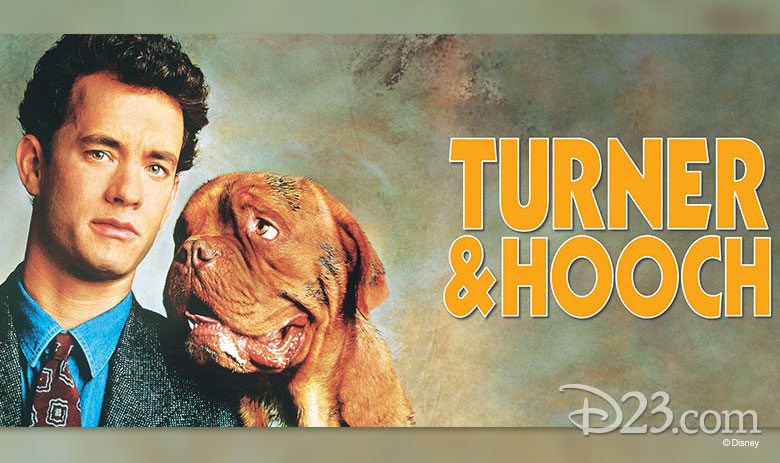 As Hooch proved himself to be both crack crimefighter and man's best friend in every sense of the word, he won his way into Scott's heart. Their bumpy road to friendship was a ride that still delights us 30 years later—and Turner and Hooch are just one of several beloved Disney duos to feature beloved actor Tom Hanks. Here are some of our other favorites: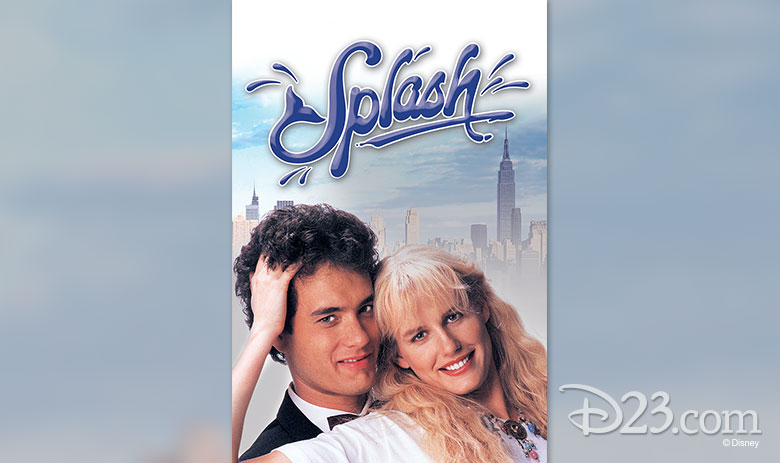 Splash (1984)—Allen and Madison
Five years before Turner and Hooch, Touchstone released its first feature, Splash, which starred Hanks as Allen, a purveyor of produce in New York City, and Daryl Hannah as Madison, a woman unlike anyone Allen has ever encountered—in no small part because she's a mermaid. The couple has a fin-tastic connection: They meet briefly as children and reconnect as adults when the mermaid saves Allen from nearly drowning in Cape Cod. Madison, whose tail gives way to legs when she's on land, follows Allen back to New York where they fall in love over "six fun-filled days" and where the mermaid famously takes inspiration from a street sign when it comes to choosing a human name for herself. Their wildly different backgrounds aren't the only obstacles that threaten to keep Allen and Madison apart. They also have to contend with scientists who are determined to study the mermaid. "All my life, I've been waiting for someone, and when I find her, she's a fish," says Allen, of this star-crossed romance.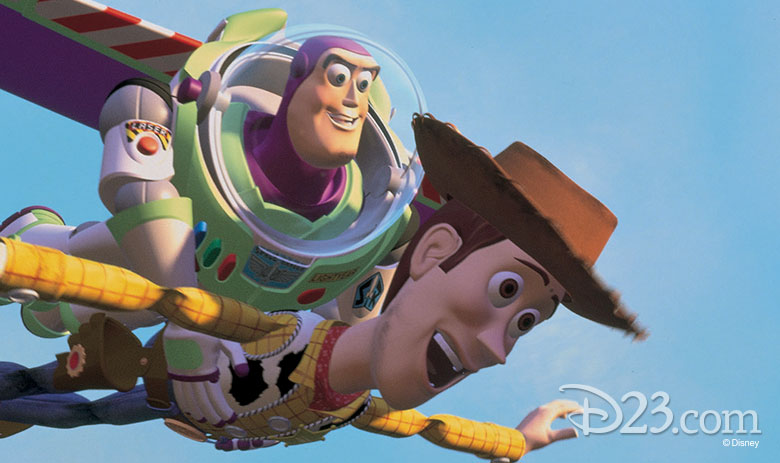 Toy Story (1995)—Woody and Buzz
"This town ain't big enough for the two of us." It's one of the catchphrases heard throughout the Toy Story movies from everyone's favorite cowboy, Woody (voiced by Hanks), and lucky for us, Andy's room was more than big enough for a toyful twosome. Woody and Buzz Lightyear (voiced by Tim Allen) couldn't have been more opposite when they met: Woody was a soft, huggable pull-string toy, a sheriff out to stop varmints from poisoning the water hole and other nefarious deeds, with a trusty horse that was ready to be summoned at a second's notice. In the beginning, Buzz couldn't conceive of himself as a toy. Rather, he was a space ranger on a mission to protect the galaxy from the evil Emperor Zurg, armed with a blaster, the ability to fly, and super-cool sound effects. But nothing brings together playthings like a shared love for their kid. Woody and Buzz's rivalry evolved into a close friendship that will endure "to infinity and beyond."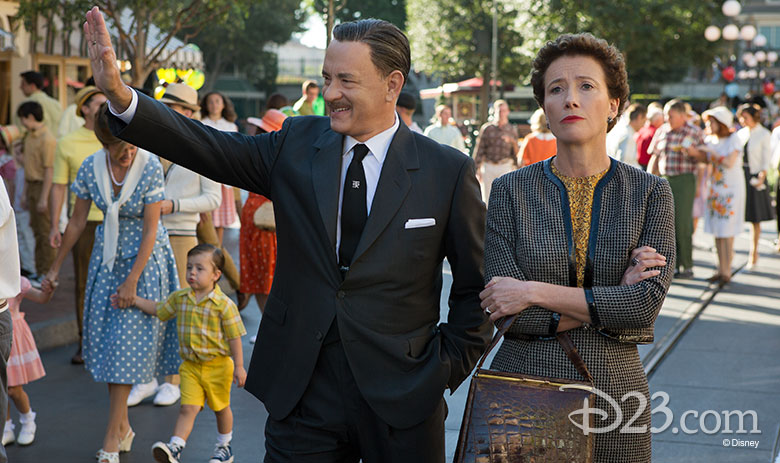 Saving Mr. Banks (2013)—Walt Disney and P.L. Travers
There's so much Disney magic to be found on screen in the 1964 film Mary Poppins that it's surprising to think that Walt Disney and P.L. Travers didn't see eye to eye on the film from the outset. Walt Disney, as played by Tom Hanks in Saving Mr. Banks, spent years pursuing the rights to P.L. Travers' book. The curmudgeonly author was just as determined to avoid seeing her beloved nanny co-opted by a Hollywood production. The stunning 2013 film goes behind the scenes on the Burbank Studio lot—and also features a pivotal trip to Disneyland for Walt and Travers—as the two talented creators come to discover that they may have more in common than they realize. "George Banks and all he stands for will be saved," says Walt, in his effort to persuade Travers to entrust him with Mary Poppins. "Maybe not in life, but in imagination. Because that's what we storytellers do. We restore order with imagination. We instill hope again and again and again."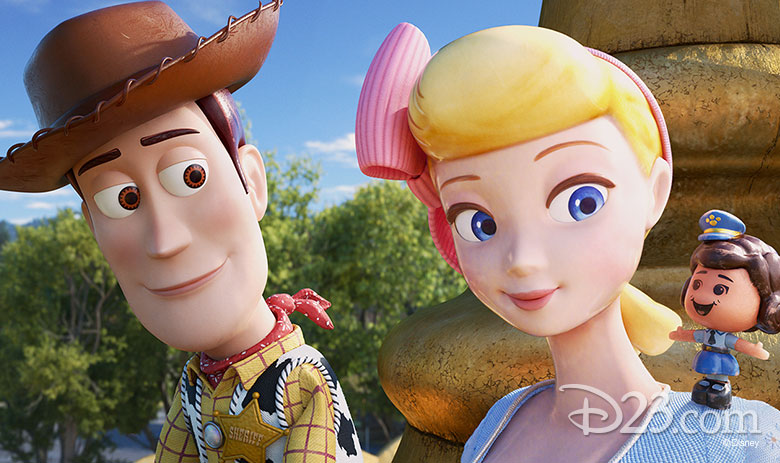 Toy Story 4 (2019)—Woody and Bo Peep
The newest Toy Story adventure has given us one of our new favorite pairings: Woody and "the toy that got away," Bo Peep. For years, Bo was right down the hall in Andy's house, in charge of the toys in Molly's room and part of a treasured lamp that provided comfort and reassurance to Andy's sister at bedtime… until Molly outgrew her fear of the dark, and the lamp and Bo were cast aside. When chance brings Bo back into Woody's life, both toys are struck to realize how much they've missed each other while their journeys have taken them on divergent paths. Bo has embraced life as "a lost toy" and has taken control of her own destiny, while Woody has stayed faithful to what he believes to be a toy's true purpose: loving and supporting a kid. "You can't teach this old toy new tricks," says Woody to Bo in Toy Story 4. See the film, in theaters now, to find out for yourself whether that's truly the case.