By Zach Johnson
Fall is in full swing! On Monday, Tamron Hall will return for its second season with a stacked lineup of news-making guests. Later that night, ABC will bring the boogie with a brand-new season of Dancing with the Stars. Immediately afterward, the network will broadcast a nonpartisan, election-themed comedy special, VOMO: Vote or Miss Out. Then, on Friday, Disney+ will debut all 10 episodes of its original and inspirational docuseries, Becoming, and add all seven seasons of the ABC series Once Upon a Time to its vast library.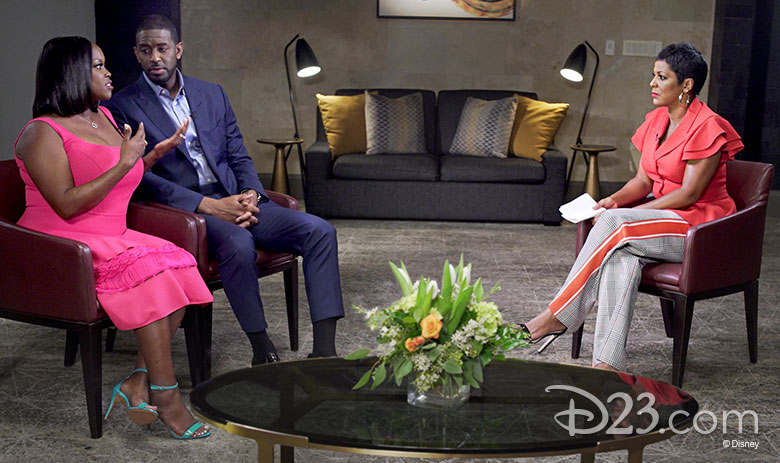 Tamron Hall—Monday, September 14 (Visit TamronHallShow.com for times and channels)
Emmy® Award-winning talk show host and journalist Tamron Hall returns to daytime for a sophomore season with a provocative and riveting hour-long exclusive interview with Andrew Gillum, a former rising superstar in the Democratic Party, whose hopes for a political future were derailed after a headline-making scandal. Gillum, who narrowly lost the 2018 gubernatorial run in Florida that would have made him the state's first Black governor, will discuss his swift fall from grace, his rehabilitation experience in the face of adversity, and what life looks like now. His wife, R. Jai, will also join Hall to discuss the impact his actions had on their marriage and their family and what the future holds. Additional premiere week guests include Stassi Schroeder; Samuel L. Jackson and LaTanya Richardson Jackson; Melissa Etheridge; Chris Evans; and Mark Kassen. On Wednesday, DJ Jazzy Jeff will host a 50th birthday celebration for Hall with special guest Naomi Campbell!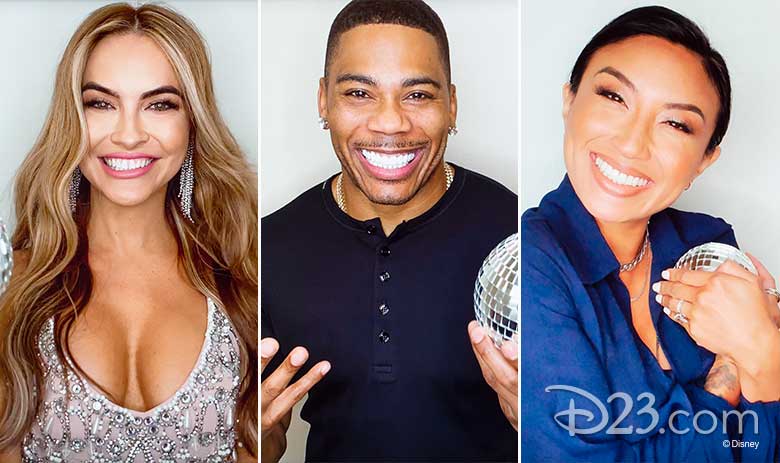 Dancing with the Stars—Monday, September 14, at 8 p.m. ET on ABC
The fan-favorite series returns with a new host (Tyra Banks), a new judge (Derek Hough), and 15 new celebrities competing for the coveted Mirrorball trophy! Tune in to find out which professional dancers are paired with Monica Aldama, Carole Baskin, Kaitlyn Bristowe, Vernon Davis, Anne Heche, Skai Jackson, Justina Machado, AJ McLean, Jeannie Mai, Jesse Metcalfe, Nelly, Nev Schulman, Charles Oakley, Chrishell Stasue, and Jonny Weir. Hough will be joined at the judges desk by Carrie Ann Inaba and Bruno Tonioli. In light of current circumstances, Len Goodman is unable to judge this season live in the ballroom; he will remain involved in the show, sharing his ballroom expertise from the U.K.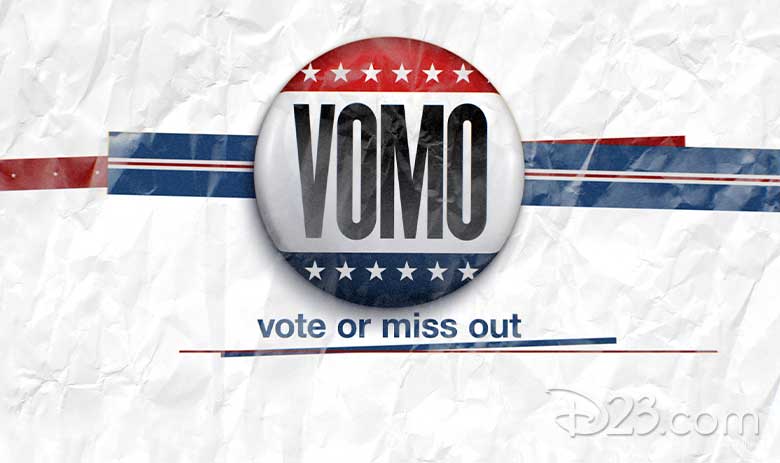 VOMO: Vote or Miss Out—Monday, September 14, at 10 p.m. ET on ABC
The nonpartisan primetime comedy special, created by ATTN: in partnership with When We All Vote, will be hosted by Kevin Hart and feature some of the biggest names in comedy and music. Its purpose is simple: to encourage participation in the 2020 election. Keep an eye out for 2 Chainz and Lil Baby; Cristela Alonzo; Tim Allen; Whitney Cummings; Will Ferrell; Kaia Gerber; Charlamagne Tha God; Tiffany Haddish; Jon Hamm; Scarlett Johansson; Liza Koshy; Jay Leno; Jaden Smith and Willow Smith; and more celebrity guests. The special will feature prominent political figures across party lines, including Michelle Obama, Arnold Schwarzenegger, Larry Hogan, Ann Romney, and Cindy McCain.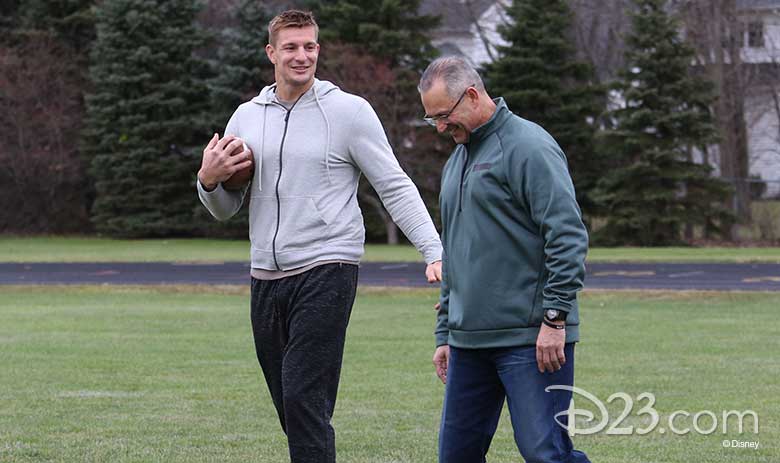 Becoming—Friday, September 18, on Disney+
From executive producers LeBron James and Maverick Carter, the 10-episode docuseries chronicles the inspirational life stories of world-class athletes, entertainers, and musicians. Each episode will follow a different celebrity—Adam Devine, Anthony Davis, Ashley Tisdale, Caleb McLaughlin, Candace Parker, Colbie Caillat, Julianne Hough, Nick Cannon, Nick Kroll, and Rob Gronkowski—back to their hometown as they revisit memorable places that were central to their upbringing. Family members, coaches, teachers, mentors, and friends will also share significant, personal memories of the stars before they hit it big.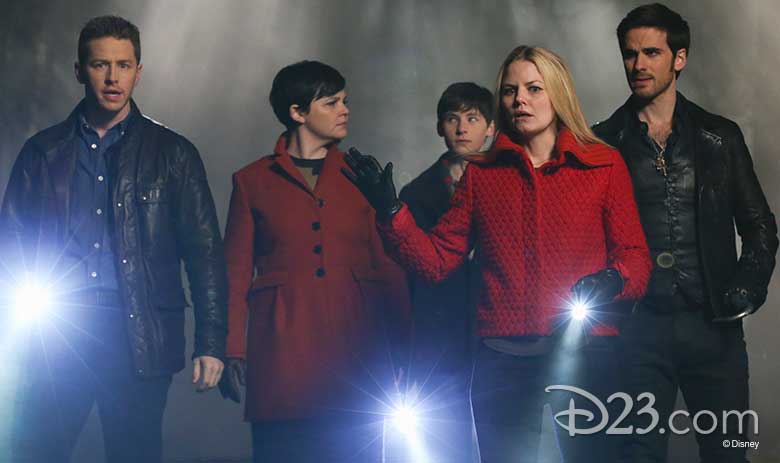 Once Upon a Time (Seasons 1-7)—Friday, September 18, on Disney+
The ABC series is joining the streaming service's library. It follows Emma Swan (Jennifer Morrison) as she reunites with the son she gave up years ago in an enchanted town called Storybrooke. Henry (Jared S. Gilmore) believes Emma hails from an alternate fairy tale world and is the missing daughter of Snow White (Ginnifer Goodwin) and Prince Charming (Josh Dallas). According to his book of fairy tales, she was sent to the modern world just before the Evil Queen (Lana Parilla) cast a curse that trapped the fairy tale world, frozen in time, and brought everyone into the modern world. Can Emma help him break the curse and rewrite the story? The Once Upon a Time cast also includes Robert Carlyle as Mr. Gold Rumpelstiltskin, Mekia Cox as Sabine/Tiana, Emilie de Ravin as Belle, Jamie Dornan as Sherrif Graham/The Huntsman, Rebecca Mader as Kelly West/Zelena, Colin O'Donoghue as Hook, Dania Ramirez as Jacinda Vidrio/Cinderella, and Andrew J. West as Henry Mills.