By Alison Stateman
This July marks the 32nd anniversary of Disability Pride Month, and we are celebrating the diversity and intersectionality of those with disabilities within The Walt Disney Company and beyond. As part of this year's observance, we've amassed a selection of creative content available to watch on Disney's streaming platforms, social channels, and linear networks.
From a SparksShorts featuring Pixar's first non-verbal autistic character to inspiring conversations with young creators and changemakers, there's sure to be something that catches your attention.
In the Nook featuring Ellie Goldstein—Disney Channel YouTube
Created for kids age 6-14, this short-form series enlists Disney Channel stars to help deliver inclusive stories through relaxed and relevant conversations with everyday people who are making a difference in their community and in the world. In this episode, Ariel Martin and Trevor Tordjman from the ZOMBIES franchise interview Ellie Goldstein, a British 18-year-old model with Down syndrome. Goldstein shares her journey to becoming a model and encourages kids to never give up on their dreams.
BUNK'D: "My Fair Lady"—Available on Disney Channel and DisneyNOW
Deaf actress, YouTube star, and American Sign Language (ASL) advocate Shaylee Mansfield guest stars as Willow, a new camper whom Gwen (Scarlett Estevez) and Matteo (Raphael Alejandro) suspect is actually a forest fairy in the episode "My Fair Lady" of Disney Channel's BUNK'D.
Mansfield caught the world's attention when several of her videos went viral, garnering millions of hits. She also appeared in ASL Nook for more than 50 episodes, inspiring families and children worldwide to learn ASL.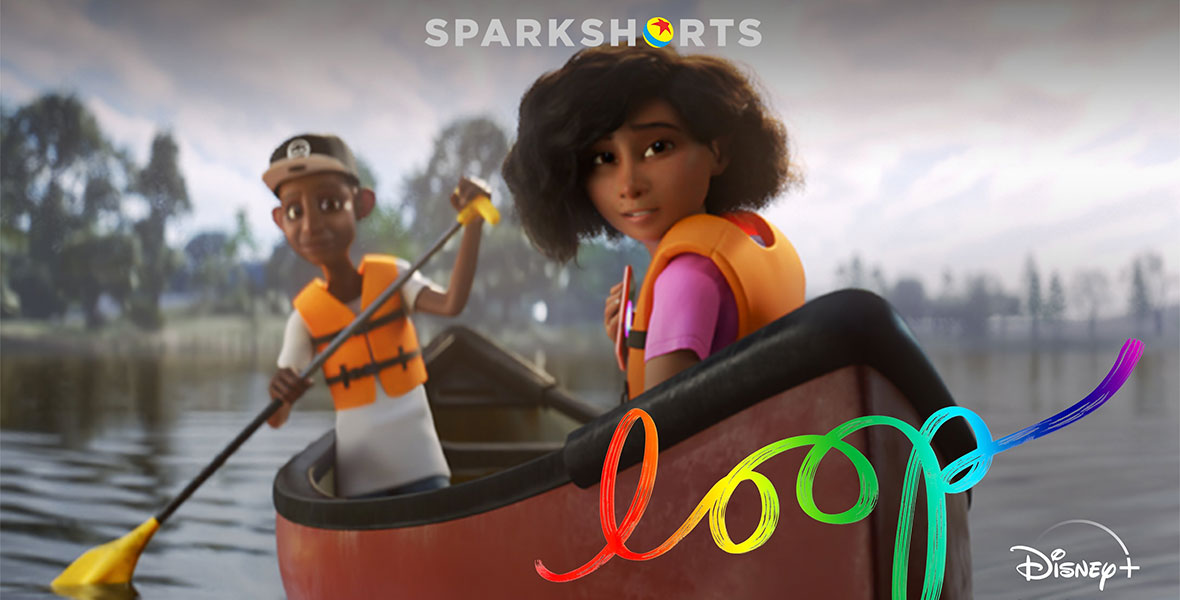 Loop—Available on Disney+
This Pixar SparksShorts features two kids at canoe camp who find themselves adrift on a lake, unable to move forward until they find a new way to connect and see the world through each other's eyes. This film broke new ground by featuring Pixar's first non-verbal autistic character.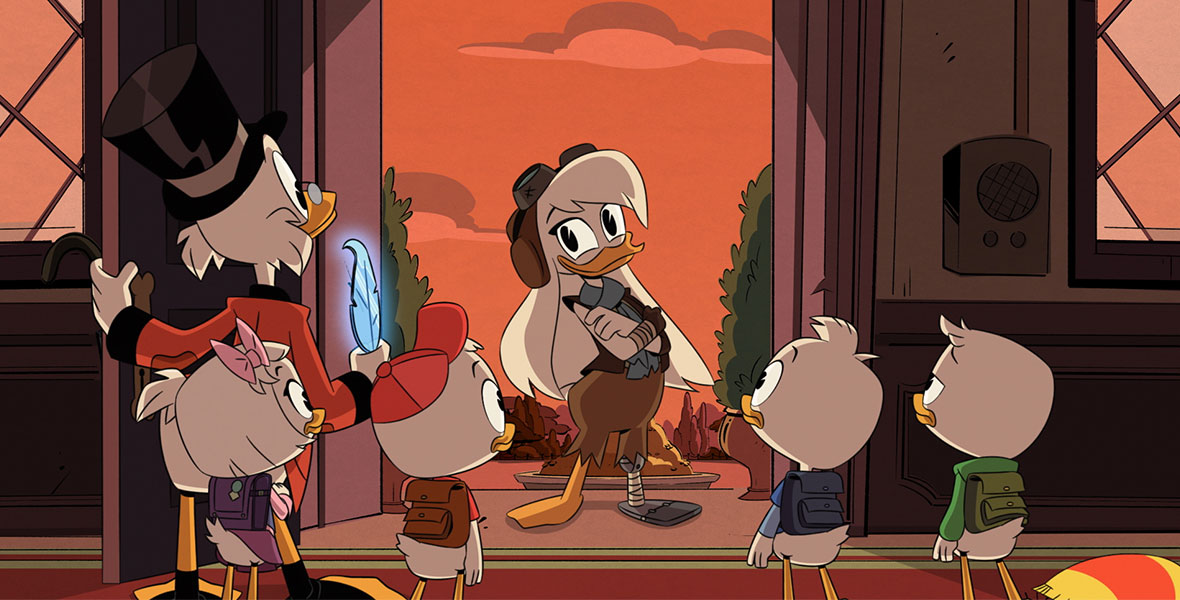 DuckTales: "Nothing Can Stop Della Duck!"—Available on Disney+
In this episode of DuckTales, a marooned Della Duck struggles for survival against dangerous elements on the moon. After a crash left her pinned under her rocket ship, she makes the decision to amputate her own leg and create a prosthetic out of rocket materials. Determined to get back to her family on Earth, she finally rebuilds her rocket ship and returns home to meet her sons for the very first time.
The DuckTales team worked closely with Jack Richmond and Tonya Osborne-Simpson of the Amputee Coalition for the storyline introducing Della (voiced by Paget Brewster), the twin sister of Donald Duck and mother of Huey, Dewey, and Louie. Richmond, an amputee himself, and Osborne-Simpson advised on everything from story and character design to character movement/gait to ensure an accurate and sensitive portrayal.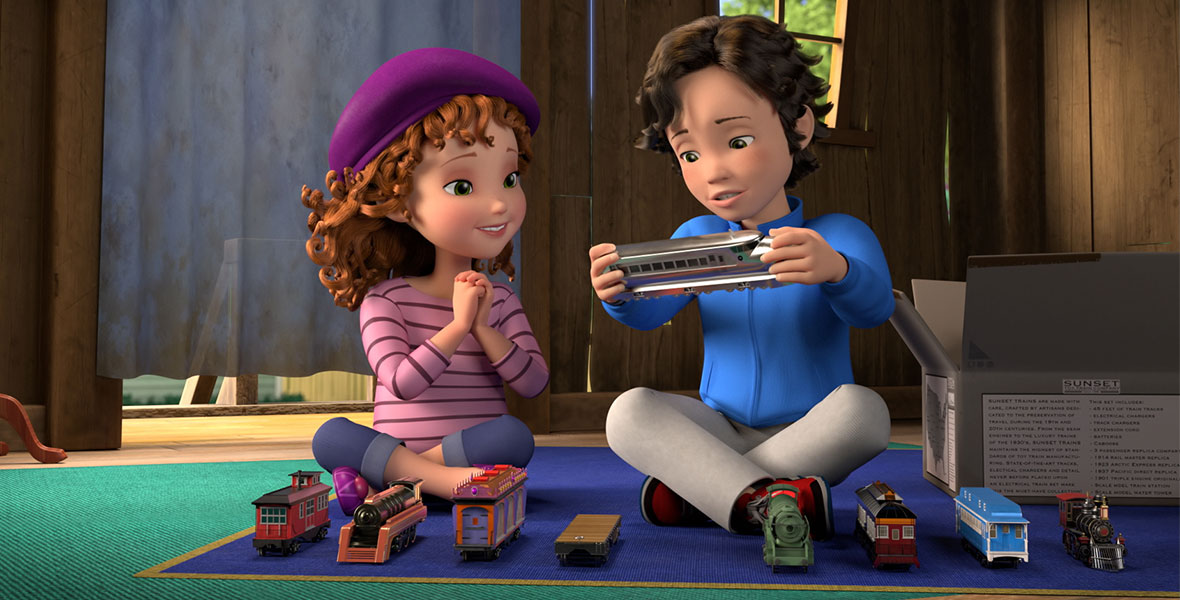 Fancy Nancy: "Nancy's New Friend"—Disney Junior
For this episode, the Fancy Nancy creative team found inspiration close to home when they set out to introduce a neurodiverse character, drawing upon personal experiences with family members and friends. They also consulted at length with experts from the organizations Autism Speaks, RespectABILITY, and Hollywood, Health & Society—all of whom offered valuable insights every step of the way. This episode premiered on April 2, 2020, and was timed to World Autism Awareness Day.
PLUS, Young Creators Corner—The Walt Disney Company: Reimagine Tomorrow
This initiative celebrates young talent from the extensive programs and partnerships The Walt Disney Company has forged to support young people from early childhood through their first careers by providing opportunities and access they need to make their dreams come true.
Among those recently featured: Emmet Kyoshi Wilson, a successful teenage artist with Down syndrome who inspires others through his work; Victória Bueno, who—despite being born without arms and having to endure being the subject of curiosity in her rural Brazilian town—refused to let anything stop her from pursuing dance; and Tyler Gordon, a notable teenage painter and anti-bullying advocate, who is partially deaf and stutters.