By Andie Hagemann
Kicking off this June, we're celebrating LGBTQIA+ voices across The Walt Disney Company. And as part of that celebration, an incredible lineup of content is available across Disney's streaming services and airing on Disney's linear networks. From the brand-new episodes of hit series (Love, Victor; Motherland: Fort Salem; and Good Trouble) to hilarious romantic comedies (Fire Island and Crush), and fan-favorites launching on streamers, we've curated the ultimate viewing guide from across the company.
Get comfy on the couch with vibrant Disney, Pixar, Marvel, and Star Wars merchandise from the all-new Disney Pride Collection. From now until June 30, 2022, The Walt Disney Company will donate all profits from the collection's sales to organizations that support LGBTQIA+ youth and families.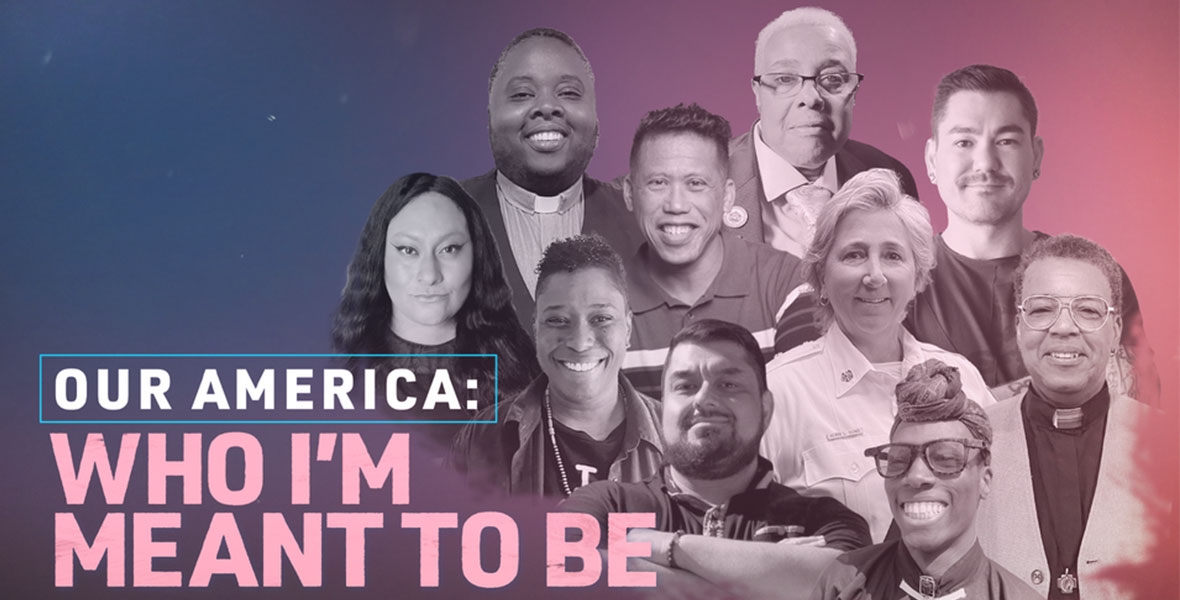 ABC Owned Television Stations
ABC Owned Television Stations will broadcast Pride content, community town halls, and resources for the LGBTQIA+ community across their markets of New York, Los Angeles, Chicago, Philadelphia, Houston, San Francisco, Raleigh-Durham, and Fresno all month long. Additionally, the station group will broadcast Pride parades live on Sunday, June 12, in Los Angeles and on Sunday, June 26, in New York, Chicago, and in a first-time media partnership, San Francisco. The New York and Los Angeles Pride parades will also stream live for the first time on ABC News Live and Hulu.
Our America: Who I'm Meant to Be, the one-hour Pride documentary, returns with a new focus highlighting intersectionality and exploring how LGBTQIA+ individuals' identities exemplify who they are. The production is LGBTQIA+-led and is a spinoff from last year's special, which amplified the voices of transgender communities across America through first-person narratives. The special is now available to stream across the station group's connected TV apps and 24/7 streaming channels, and is airing across linear on ABC Owned Television Stations.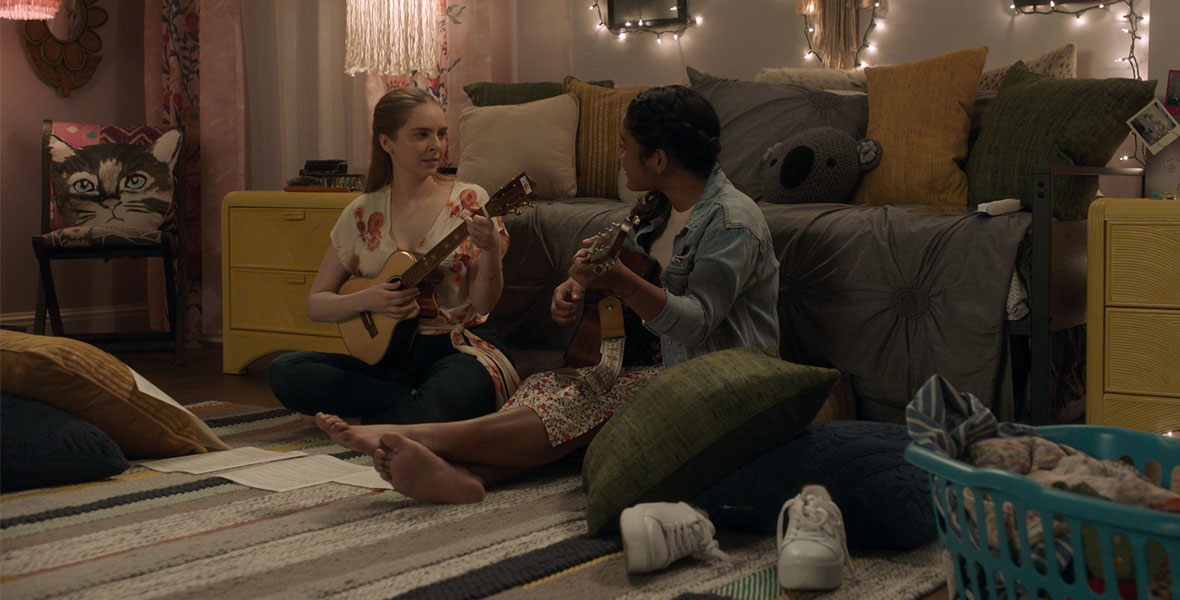 Disney+
Disney+ launched a new Pride collection on the streaming service in honor of Pride Month, featuring LGBTQIA+ stories and characters. Fan-favorite series grown-ish, The Proud Family: Louder and Prouder, High School Musical: The Musical: The Series, Big Shot, and Gravity Falls are featured as a part of the collection. Films joining the collection include Disney's Better Nate Than Ever, 20th Century Studios' West Side Story (2021), Marvel Studios' Eternals, Disney+ Original Howard, and many more. The Disney+ Pride collection is now live for all subscribers.
All six seasons of the critically acclaimed, award-winning series Glee launched June 1 across Disney+ and Hulu. The musical comedy follows a group of ambitious and talented young adults in search of strength, acceptance and, ultimately, their voice. Watch the dynamic group of high school students belt toe-tapping hits as they navigate the tribulations of growing up.
ESPN's 30 for 30 Shorts Presents: Mack Wrestles tells the story of Mack Beggs' love of wrestling along with his struggles with personal identity and outside forces that stigmatize transgender athletes. The short documentary launches on Disney+ Friday, June 3.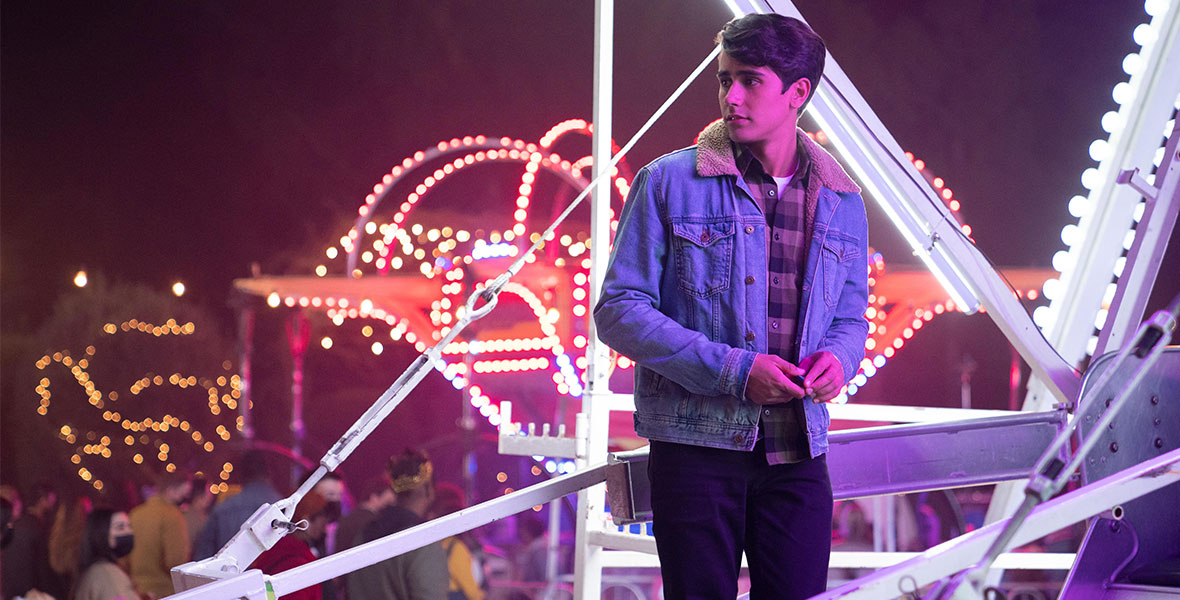 The third and final season of Love, Victor premieres with all episodes on Friday, June 15, on Disney+ and Hulu. This season finds Victor (Michael Cimino) going on a journey of self-discovery—not only deciding who he wants to be with, but who he wants to be. With their post-high-school-plans looming, Victor and his friends are faced with a new set of problems that they must work through to make the best choices for their futures. The first two seasons are currently available on Hulu, and all three will be available on Disney+ starting June 15.
Trevor: The Musical, a filmed version of the Off-Broadway stage production, will debut Friday, June 24, on Disney+. The story follows Trevor (Holden William Hagelberger), a 13-year-old boy with a vivid imagination who struggles with becoming a teenager in 1981. After an embarrassing incident at school puts him under immense scrutiny, Trevor must learn to forge his own path. The musical is based on the 1995 Academy Award®-winning short film Trevor, which ultimately inspired the founding of LGBTQIA+ youth suicide prevention nonprofit The Trevor Project.
The remaining five episodes from The Owl House's second season will join the streaming service on Wednesday, June 29. The hit animated series tells the story of Luz (voiced by Sarah-Nicole Robles), a confident teenager who is transported into a magical realm and soon pursues her dream of becoming a witch with the help of a rebellious witch named Eda (voiced by Wendie Malick). Season one and the first 16 episodes of season two are now available on Disney+.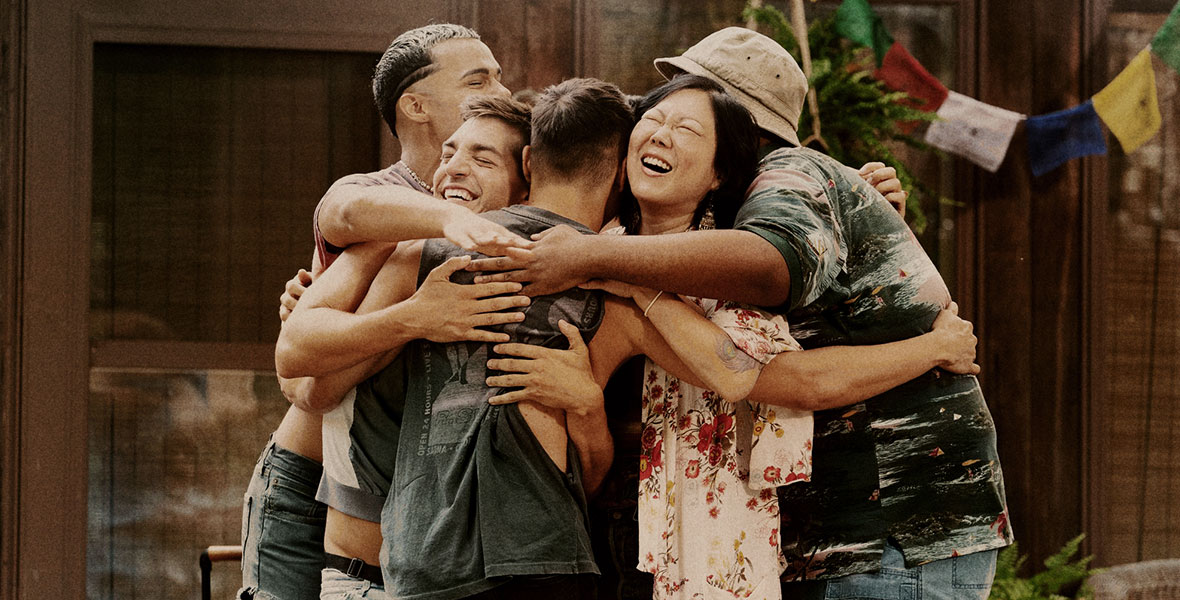 Hulu
In 2019, Hulu launched its "Pride Never Stops" campaign as a commitment to celebrating and amplifying LGBTQIA+ voices year-round. This year, in honor of Pride Month, the streaming platform continues that tradition by finding new and unique ways to elevate LGBTQIA+ stories and events as well as the incredible artists behind them.
As Hulu continues to diversify its live content offerings, for the first time ever, the platform will livestream both the Los Angeles and New York City Pride Parades to all Hulu subscribers. Both parades will be available via the Pride Never Stops hub and will remain on Hulu for 30 days after their respective livestreams. The Los Angeles Pride Parade returns in person to Hollywood on Sunday, June 12, from 11 a.m.–1 p.m. PT. The parade will have numerous surprise celebrity hosts and appearances alongside KABC's Ellen Leyva, Karl Schmid, Christiane Cordero, and Eric Resendiz. The NYC Pride March will livestream on Hulu on Sunday, June 26, from 12–3 p.m. ET, and will be hosted by WABC's Ken Rosato, Lauren Glassberg, and Sam Champion. The NYC Pride March will have surprise celebrity appearances and honorable mentions as the celebration makes its way down 5th Avenue and past the Stonewall National Monument. Plus, it will feature live music and in-depth profiles of people who have made a difference in the community.
Searchlight Pictures' Fire Island premieres Friday, June 3, as a Hulu Original on the streaming service and is intended for mature audiences. Inspired by Jane Austen's Pride and Prejudice, the film is an unapologetic, modern-day romantic comedy about around two best friends (Joel Kim Booster and Bowen Yang) who gather in the iconic vacation spot Fire Island to have a legendary summer with their crew of eclectic friends and chosen family.
The Hulu Original film Crush follows Paige (Rowan Blanchard), an aspiring young artist who is forced to join her high school track team. Paige uses the opportunity to pursue Gabriela (Isabella Ferreira), the girl she's been harboring a longtime crush on—but it isn't long before a different teammate, AJ (Auli'i Cravalho), catches her eye.
All three seasons of the FX series Pose are available to stream on Hulu. Set in the 1980s, Pose, starring Emmy® Award nominee MJ Rodriguez, Indya Moore, Dominique Jackson, and Emmy Award winner Billy Porter, looks at the juxtaposition of life and society in New York: the rise of the luxury universe, the downtown social and literary scene, and the ball culture world.
On June 7, seasons one and two of Vida are available on the streaming service. The half-hour drama series focuses on two Mexican-American sisters from the Eastside of Los Angeles who couldn't be more different or distanced from each other. Circumstances force them to return to their old neighborhood, where they are confronted by the past and surprising truth about their mother's identity.
Mormon No More, an ABC News docu-series, premiering June 24, follows two married Mormon moms who fall in love and leave the faith. How will they navigate telling their husbands, families, and the church? What will it be like to co-parent their combined seven children with their ex-husbands? In their journey, we meet other Mormon and ex-Mormon LGBTQIA+ allies who wrestle with the church's doctrines prohibiting same-sex relationships which could result in expulsion from the church.
Also debuting that day is the coming-of-age LGBTQIA+ drama, Wildhood. Set in a rural east-coast trailer park, Link (Phillip Lewitski) lives with his toxic father and younger half-brother Travis (Avery Winters-Anthony), but when he discovers his Mi'kmaw mother could still be alive, it lights a flame and they make a run for a better life. On the road, they meet Pasmay (Joshua Odjick), a pow wow dancer drawn to Link. As the boys journey across Mi'kma'ki, Link finds community, identity and love in the land where he belongs.
The "Pride Never Stops" hub also features additional LGBTQIA+ series and movies to stream all year long, including Hulu Original series Conversation with Friends, How I Met Your Father, and Shrill; ABC's Abbott Elementary, Modern Family, and Brothers and Sisters; the Hulu Original movie Happiest Season; and many more!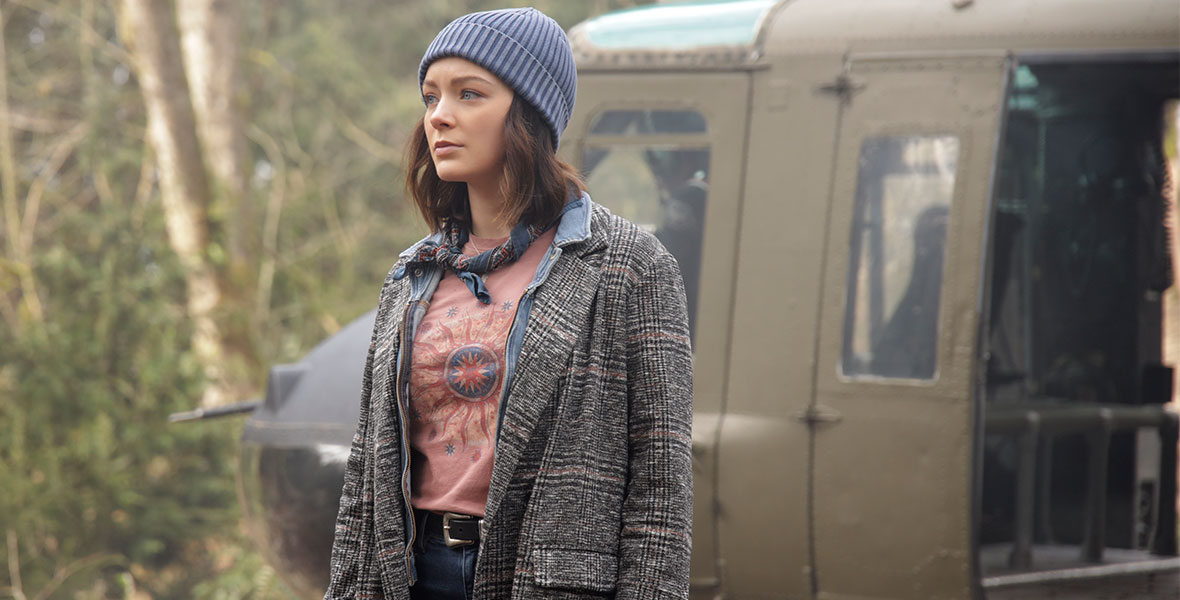 Freeform
The final season of Motherland: Fort Salem premieres Tuesday, June 21, at 10 p.m. ET/PT, with episodes available the following day on Hulu. The end of season two left Abigail (Ashley Nicole Williams), Tally (Jessica Sutton), Raelle (Taylor Hickson), and Scylla (Amalia Holm) fugitives on the run. Now without a military nor a home, they seek protection alongside the Dodger community in the Cession—but laying low and staying out of trouble has never been their strong suit. With witch hunters working against them from inside the White House, they must call upon ancient forces in the final battle for their right to exist.
Good Trouble returns for the second half of its fourth season on July 7, but in the meantime, binge the previous seasons, all available on Hulu, while you wait for the next installment. The series follows the residents of The Coterie in downtown Los Angeles as they juggle career, love, and the twentysomething growing pains at a time in their lives where their friends are their family.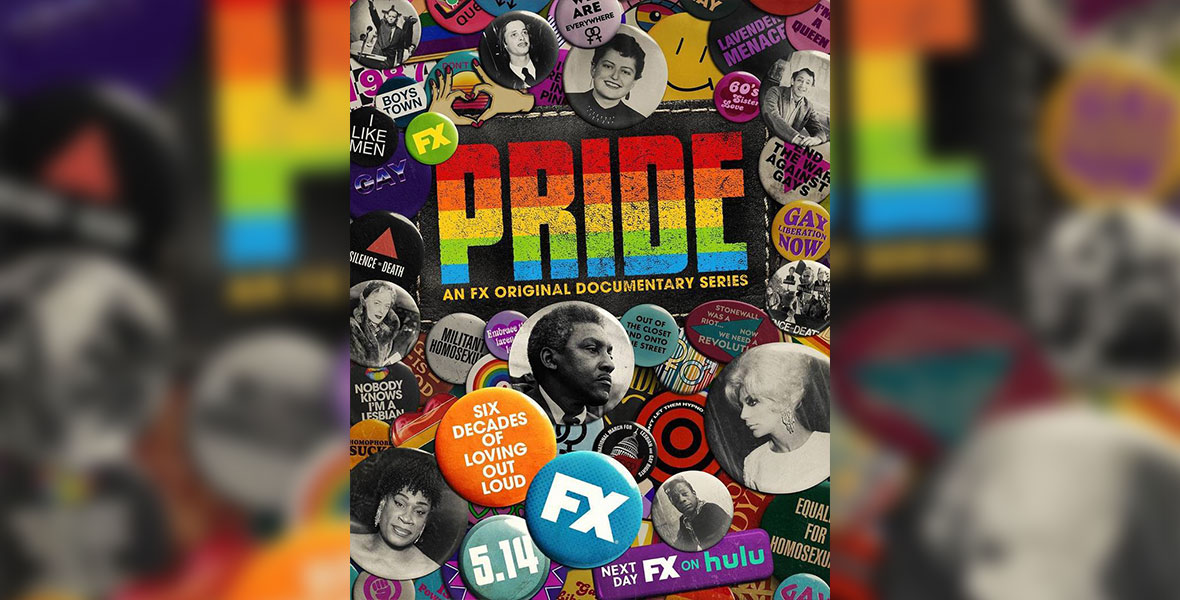 FX
FX is proud to share stories from, and break down barriers for, the underrepresented voices and diverse cultures of its networks. In celebration of Pride Month, FX will showcase messages from members of the LGBTQIA+ community across its platforms discussing the ways others have supported them, to give audiences tangible ways to show up and act as allies, raise awareness, and drive positive change for the youth of the community and their families and allies. Follow FX throughout June to hear authentic, honest, and powerful voices of the FX and LGBTQIA+ communities with on-air promotions standing with LGBTQIA+ youth, social media content, and presence at the Los Angeles Pride Parade with the It's Always Sunny in Philadelphia parade float, featuring the cast of the show.
On Friday, June 3, beginning at 8 p.m. ET/PT, join FX for all six-episodes of the documentary series PRIDE, chronicling the struggle for LGBTQIA+ civil rights in America. From the 1950s "Lavender Scare" to the "Culture Wars" of the 1990s and beyond, PRIDE explores the queer legacy of the Civil Rights movement and the battle over marriage equality.