By Victoria Hunt
The Walt Disney Company uplifts stories of Asian Americans, Native Hawaiians, and Pacific Islanders (AANHPIs) around the world. Through transformative storytelling and a focused approach, Disney is uniquely positioned to honor the diversity of AANHPI communities by amplifying the voices of AANHPI leaders, employees, talent, and creators. To help celebrate these diverse cultures during AANHPI Heritage Month, we've compiled a list of some of our favorite Disney movies and shows. From Disney and Pixar's new film Turning Red on Disney+ to the classic Lilo & Stitch, we've got you covered.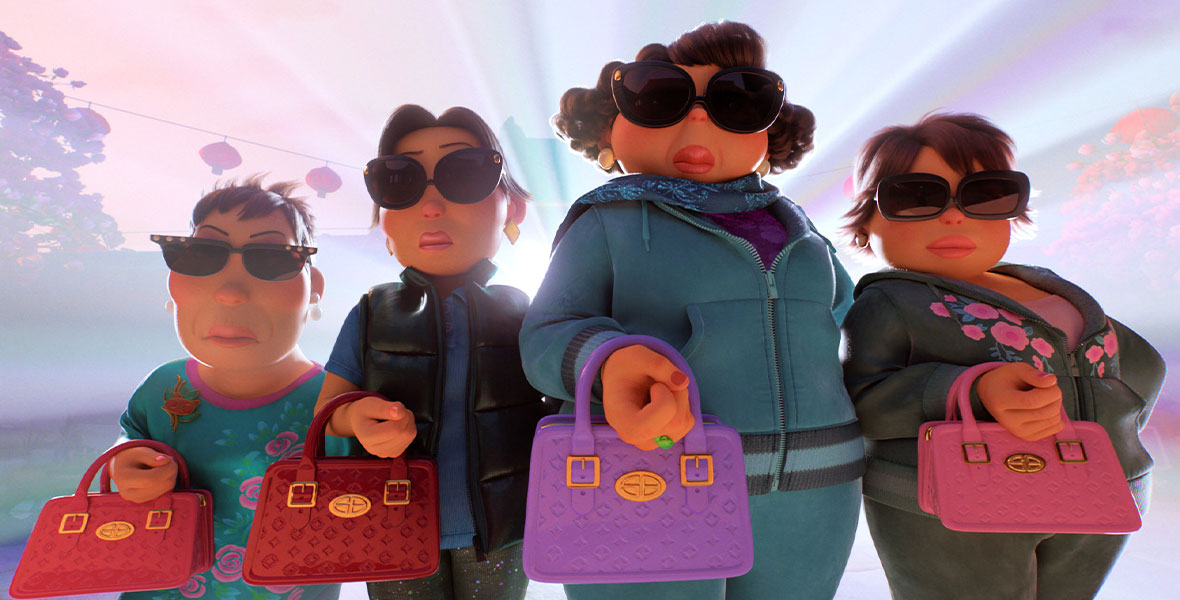 Turning Red (2022)
Disney and Pixar's latest film has quickly become an instant classic. The movie revolves around Meilin, a 13-year-old Chinese Canadian tween going through the confusing and stressful transition to becoming a teenager. Meilin (voiced by Rosalie Chiang), also known as Mei, cannot help but transform into a giant red panda when she gets overwhelmed with emotions. The movie features a predominantly Asian American cast and crew, and is available to stream on Disney+.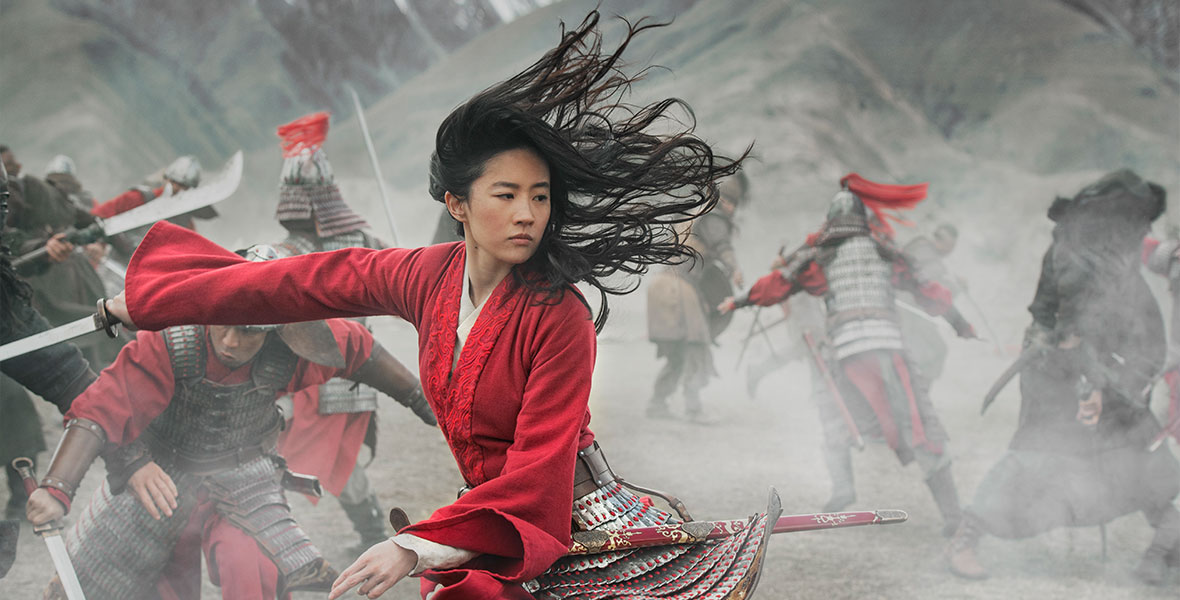 Mulan (2020)
It probably comes as no surprise that Mulan made the list. Mulan is the epitome of dignity, bravery, and selflessness as she attempts to save her ailing father from being drafted in Imperial China. Despite the life set out before her, she decides to take matters into her own hands and disguise herself as a male warrior, taking her father's place.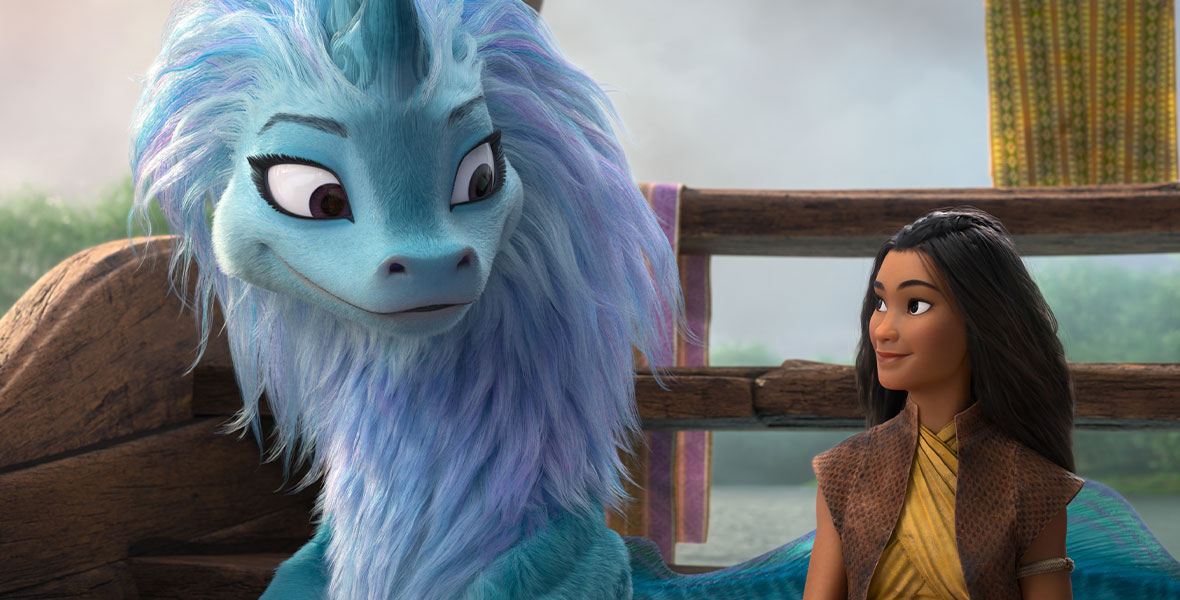 Raya and the Last Dragon (2021)
There is nothing we love more than seeing young heroines on screen. In Walt Disney Animation Studios' Raya and the Last Dragon, Raya (voiced by Kelly Marie Tran) is a lone warrior who must save her home of Kumandra by finding the last dragon to fight against evil sea monsters that threaten to destroy reality as she knows it. The movie, available on Disney+, also features other well-known Asian actresses including Awkwafina and Sandra Oh.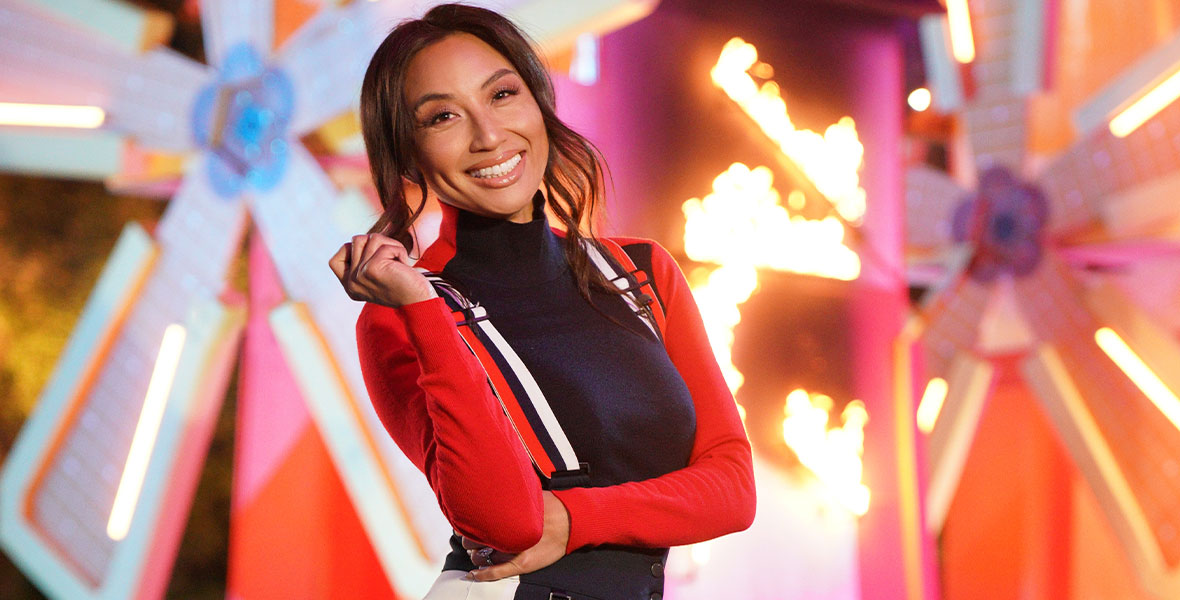 HOLEY-MOLEY FORE-EVER (2019- )
The fourth season of the extreme mini-golf competition series premieres on ABC on Tuesday, May 3 at 8 p.m. ET/PT, next day on Hulu. The premiere episode features special guest stars the Muppets, with TV personality and actress Jeannie Mai returning as sideline correspondent for another season. A first-generation Vietnamese Chinese American, Mai has spent her career not only supporting women in various industries but also advocating to end human trafficking. Previous seasons of the hilarious mini-golf series, hosted executive produced by basketball star and the show's resident golf pro, Stephen Curry, are currently available on Hulu.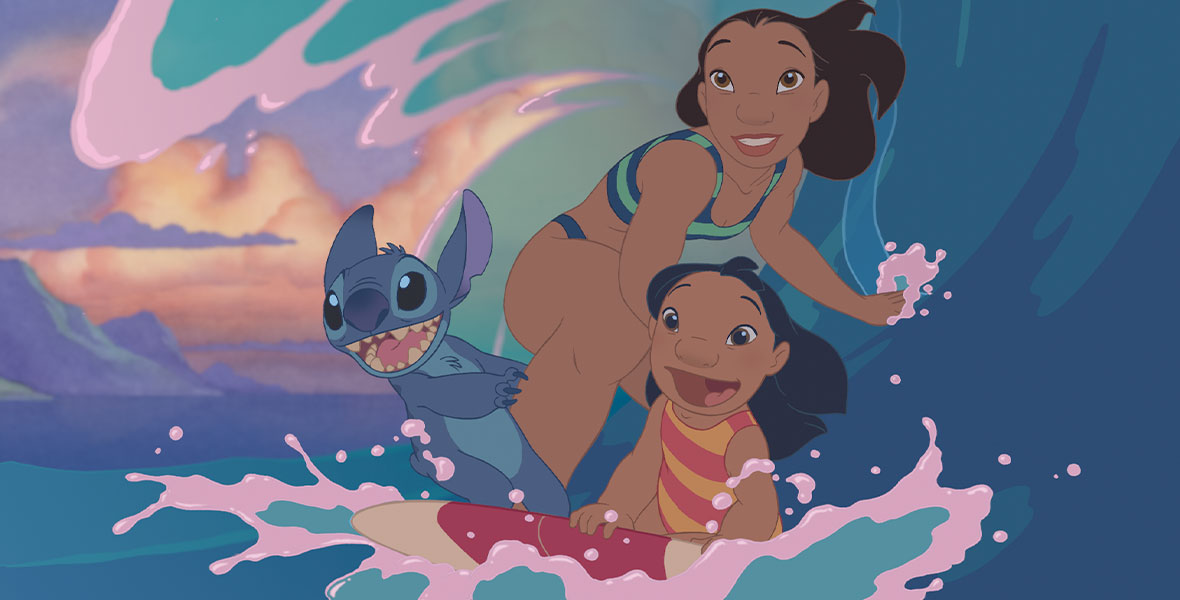 Lilo & Stitch (2002)
What would this list be without our favorite dysfunctional duo? Lilo (voiced by Daveigh Chase) is a young girl being raised in Hawaii by her older sister. No matter how hard she tries, no one seems to understand her... until she meets a blue, slobbery alien on-the-run, Stitch. The two set off on a series of adventures to dispel their loneliness and find the true meaning of 'ohana along the way. Available to stream on Disney+.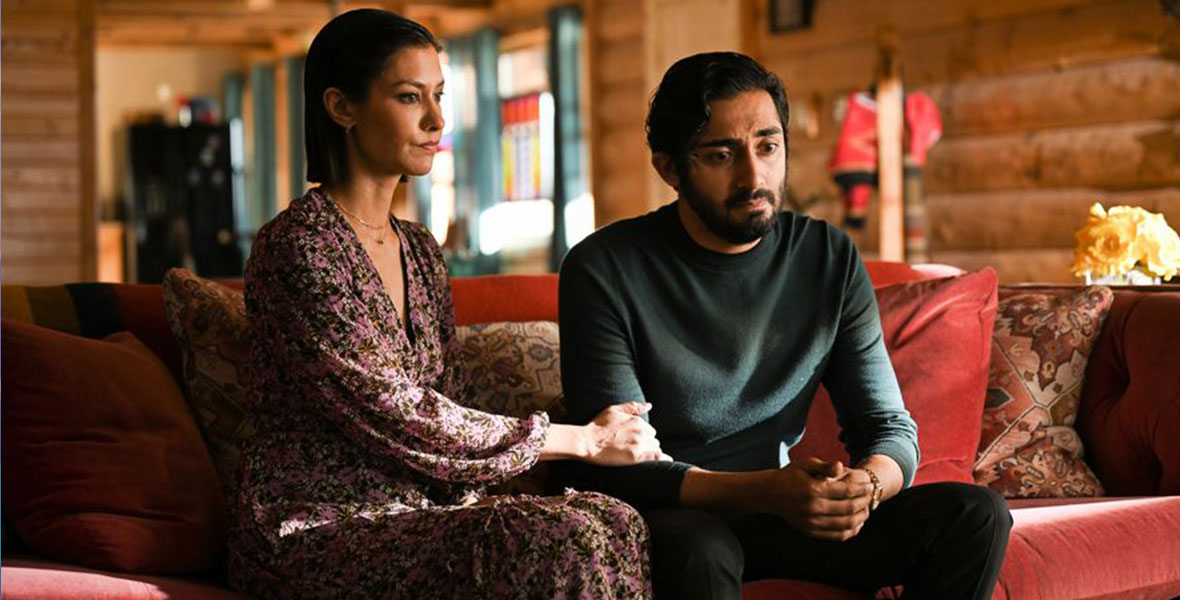 Big Sky (2020- )
For those of you who have been tuning into Big Sky on ABC, the season two finale is fast approaching. Mark your calendars for Thursday, May 19, at 10 p.m. ET/PT when Ren (Janina Gavankar) and Jag Bhullar (Vinny Chhibber) find a new familial bond and decide how to handle their father Veer (Bernard White) after he crosses a serious line—which is really saying something for a family that runs a drug cartel. The show's newest series regular, Gavankar, is an Indian/Dutch actress, writer, director, musician, and producer who transitions effortlessly between film, television shows, and video games. She shares the screen with renowned actors while simultaneously forging her path in tech and music with tremendous success. Season two episodes are available the day after air to stream on Hulu, where you can also stream all of season one.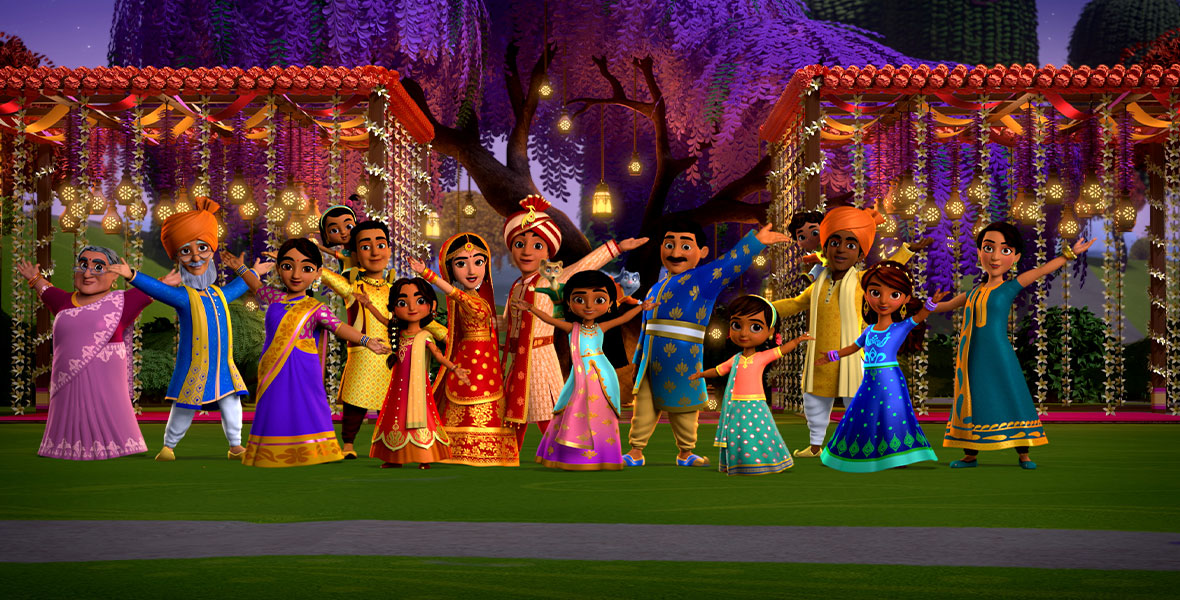 Mira, Royal Detective (2020- )
From May 2 to June 20, this Disney Junior series will feature four Bollywood-inspired specials. For over 100 stories, the show has highlighted the rich, diverse cultures of India with an inspiring leading young girl named Mira, voiced by Leela Ladnier. The series is also available to stream on Disney+.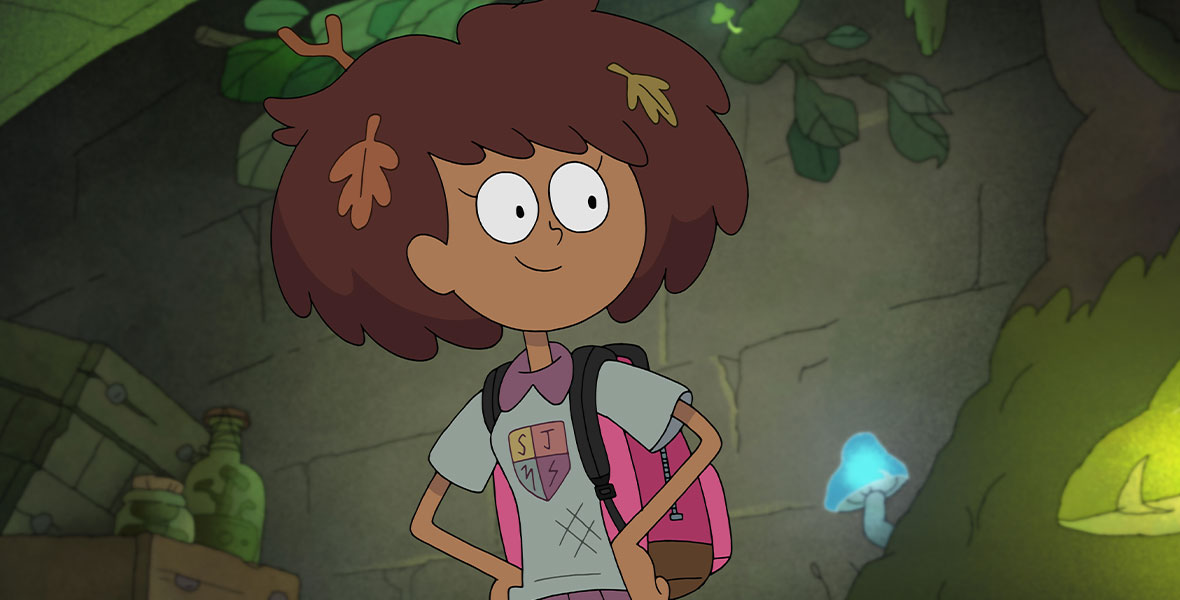 Amphibia (2019-)
Before production began in 2017, Thai-American series creator and executive producer Matt Braly had a distinct vision that spanned three seasons for Amphibia, a frog-out-of-water series inspired by summers Braly spent in Thailand as a child. Now in its third season, the final journey for 13-year-old Anne Boonchuy (voiced by Brenda Song) and her Amphibian friends will conclude in the series' finale, spanning two special length episodes on May 7 and May 14.
Between these feel-good classics and current favorites, we are sure that there is something for everyone to help celebrate AANHPI Heritage Month!