By Zach Johnson
In Walt Disney Animation Studios' original musical comedy Wish, 17-year-old Asha (voiced by Ariana DeBose) lives in the kingdom of Rosas, where wishes really do come true. In fact, people come from all over to give their wishes to the charming and handsome King Magnifico (voiced by Chris Pine), who promises to grant their deepest desires… someday. But what if that day never comes? While interviewing to become the king's apprentice, Asha grows disenchanted after realizing only he can decide which wishes can come true and when—and that, for Rosas' supposed safety, he will nevergrant most of them. So, with the help of a cosmic force named Star, Asha sets out to return the wishes to her community.
Before Wish opens in theaters Wednesday, November 22, D23: The Official Disney Fan Club attended an intimate press conference at the Roy O. Disney Animation Building in Burbank, California, where directors Chris Buck and Fawn Veerasunthorn—along with screenwriter Jennifer Lee, producers Peter del Vecho and Juan Pablo Reyes LancasterJones, and songwriter Julia Michaels—made wishes come true by sharing an inside look at the making of the magical feature film. Below are five highlights from the press conference.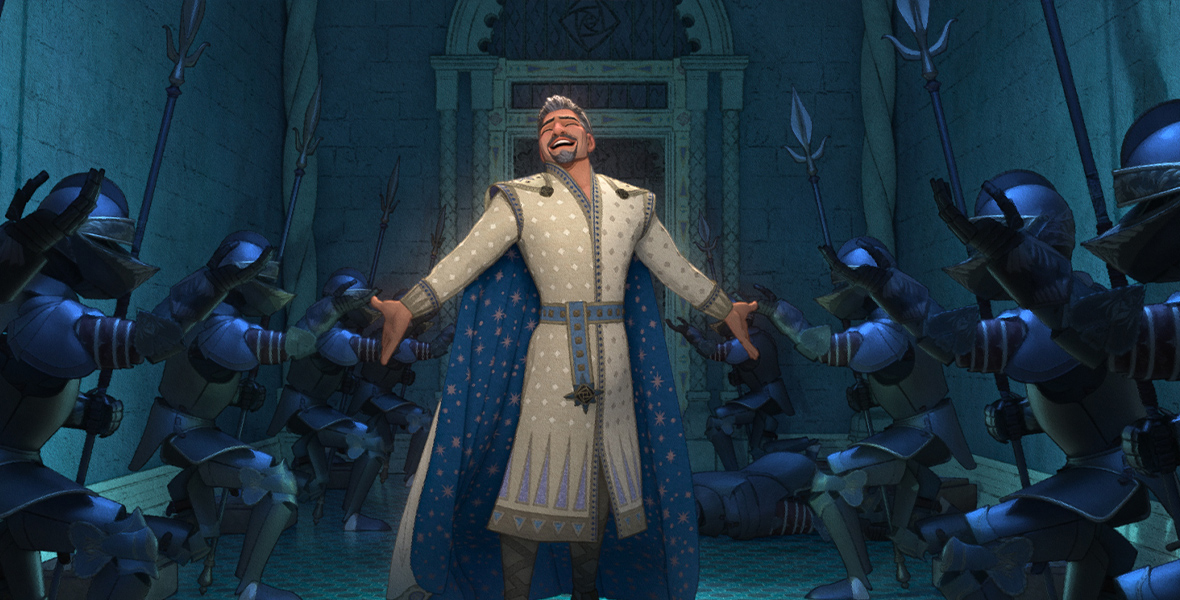 1. Wish is Fawn Veerasunthorn's directorial debut.
Veerasunthorn contributed to the films Frozen (2013), Zootopia (2016), Moana (2016), Ralph Breaks the Internet (2018), and Frozen 2 (2019), and most recently served as head of story for the Academy Award®-nominated film Raya and the Last Dragon (2021). Wish marks her first time helming a film—and she did it alongside Buck, who made his directorial debut with Tarzan (1999) after working on The Fox and the Hound (1981), The Little Mermaid (1989), The Rescuers Down Under (1990), Pocahontas (1995), and others. "This film talks about the importance of a person's wish and the journey to make it come true. It offered us an opportunity to talk deeply about that," Veerasunthorn said. "Our journeys might've been different, but our wish was the same: to work at Disney Animation."
"I was lucky enough to train under Walt Disney's Nine Old Men, and I definitely felt like they were handing the baton to the new generation," Buck added. "We're from different generations, so I felt like I was doing that for Fawn—maybe even subconsciously. It wasn't just how we did the classic Disney animation, but it was also how they handed down Walt's storytelling and his passion for animation and telling stories with joy, and magic, and hope."
2. Wish pays homage to beloved, classic Disney films.
Inspired by the studio's magical, musical legacy, Wish honors a century's worth of characters and stories. "When we were figuring out the look of the film, we thought, 'Let's look back to the very beginning. What inspired Walt himself?'" Veerasunthorn recalled. "And that's where we came upon the look of Snow White and Pinocchio, with their beautiful watercolor storybook illustrations. We thought, 'How awesome it would be to walk right into that scene and be immersed in that world?' We then decided to bring in CGI techniques. The combination of the nostalgic and the modern live onscreen together."
"Our goal was to make an original story, with original characters and songs," she added. "Once that was in place, we felt very confident. Then the fun really began. Everyone who works here grew up on Disney films; they were inspired by them and have a deep love for the characters. So, when scenarios presented themselves, we just couldn't help ourselves!"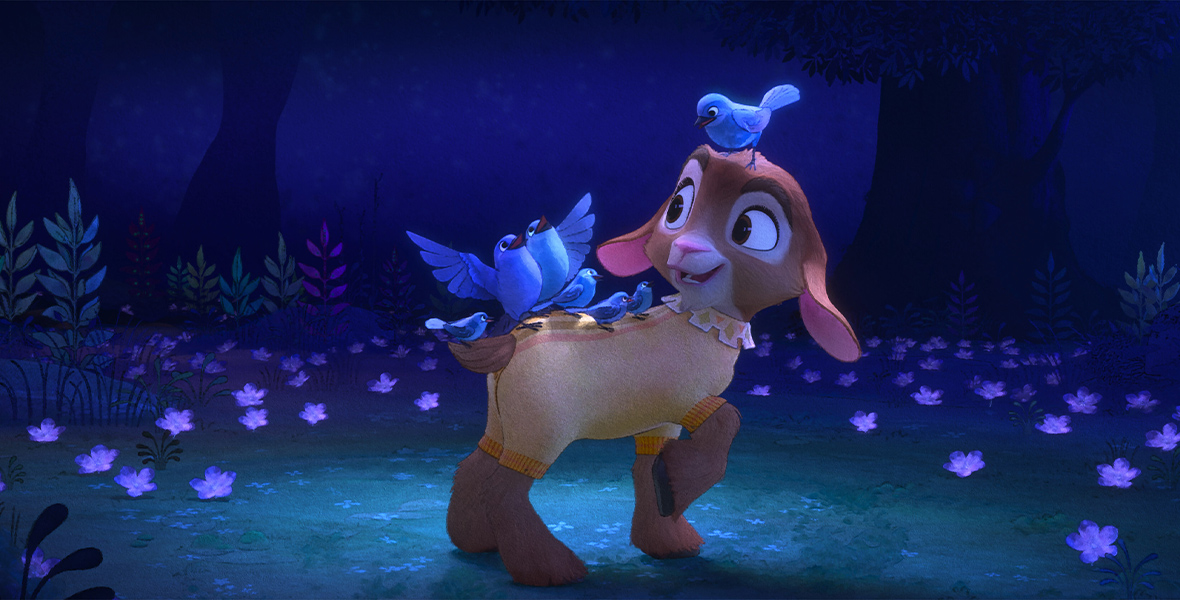 3. Writing music for Wish was a dream come true for Julia Michaels.
Along with Benjamin Rice, Michaels wrote seven original songs for the film. Although she had contributed backing vocals to the pop version of "Let It Go" (Frozen) and performed "In This Place" (Ralph Breaks the Internet), Wish was a three-year endeavor that was the culmination of a lifetime of wanting to write songs for a Disney film. "I grew up watching Disney films and loving Disney music, so that was ingrained in me throughout this process," the Grammy®-nominated singer/songwriter said. "It's obviously a huge weight, the legacy of Disney music; that does not go over my head. But I had a really beautiful support system through the collaborative process of making music with these beautiful people. And I'm grateful that this was my first deep dive into it. I've always wanted to make a Disney film."
4. Wish tells a universal story about the power of wishes.
"Your wish is yours to fulfill, and that journey is important," Lee said. "It isn't just, 'Wish upon star and maybe great things will happen.' It's, 'Wish and make great things happen.'" As illustrated in the song "I'm a Star," everyone has the power to make their wishes come true—but that doesn't mean they have to do it alone. "I hope Asha shows them that it's a journey," Lee said. "It'll be hard, and that's OK. There will be little helpers along the way."
"We're all connected," she added. "We're all made of stardust. We're all the same."
5. Wish boasts more than 100 Easter eggs—and counting!
Lancaster Jones has been keeping a "secret list" of nods and references to Disney characters in Wish, Lee revealed: "We're finding new ones every time we watch the movie!" Without spoiling when it appears in the film, Buck said the animators even snuck in a reference to Grandmother Willow—a particularly touching addition, given that he and Dave Burgess had animated the character in Pocahontas. "One of the beautiful things is that every time a different department touched the movie, they brought in their own Disney references," Lancaster Jones said. "It wasn't just us deciding. So many people added those."
That's why Veerasunthorn called Wish "a collective love letter" to Walt and the artists who came before them: "I hope when people see the movie, it's like a dose of delight for them."