By Courtney Potter
There are superheroes among us. No, really! They may not be as gigantic as Marvel's Incredible Hulk or as otherworldly as Thor, but they've similarly dedicated their lives to protecting humanity. They are the Armed Forces of the world… and unfortunately, they often come home baring the scars of their service—physically, and mentally.
These "wounded warriors" will be celebrated in just a few weeks' time at the Invictus Games 2016: an international Paralympic-style event in which injured, wounded, or ill Service members (both active-duty and veterans) harness the power of sport to help inspire recovery; support rehabilitation; and foster a wider understanding—and respect—of those who serve their country.
Britain's Prince Harry, himself a veteran, was motivated to bring this style of sporting event to an international audience after visiting the Warrior Games (held by the U.S. Paralympic Team) in Colorado in 2013. The inaugural Invictus Games were held in London in September 2014; more than 400 competitors, from 13 different countries, competed in nine sports. And now, the Invictus Games is coming to America! From May 8 through 12, hundreds of players from 15 different nations will descend upon ESPN's Wide World of Sports Complex at Walt Disney World Resort in Orlando for several life-affirming days.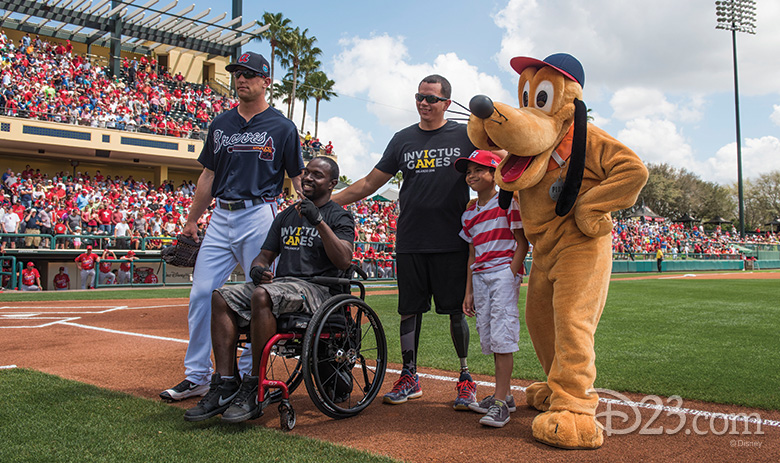 Need incentive to watch ESPN's comprehensive coverage of the Games, both on broadcast TV and online? Here are five reasons we'll be tuning in:
1. Amazing Celebrity Ambassadors
Who wouldn't want to be involved with such a fantastic event? From Dancing with the Stars' Derek Hough and Olympic gold medal winner Shawn Johnson (herself a DWTS champion), to country music's Tim McGraw and TV and film veterans like Mike Myers and Allison Janney, there's a ton of "star power" behind the Invictus Games. (Many of them will be making appearances throughout the Games, so keep a sharp eye.)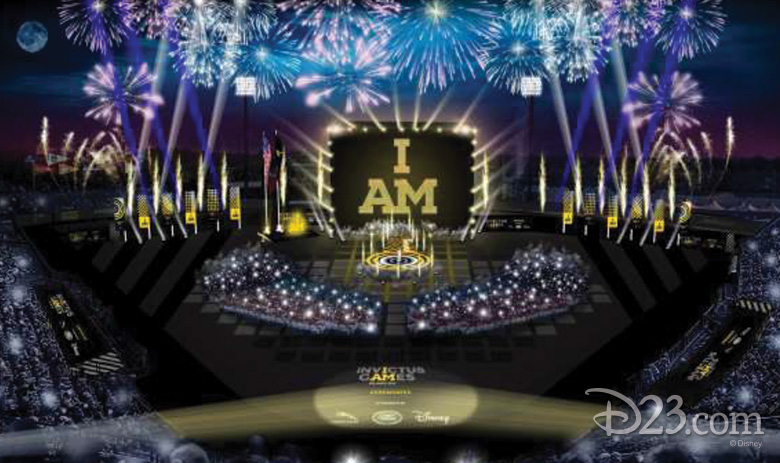 2. The Opening Ceremony on May 8, from 8–10 p.m. on ESPN2
Walt Disney World's Champion Stadium will come alive on Sunday as the Invictus Games are kicked off in high style. Much like the Olympics, there's been an international relay of the Invictus Games Flag; it arrived in New York City (by way of London's Buckingham Palace) on Tuesday, April 12, and will arrive in Orlando just prior to the Opening Ceremony. Additionally, look for fantastic performances from music stars James Blunt and Laura Wright; a host of amazing armed services marching bands; and appearances by Prince Harry, legendary actor Morgan Freeman, and First Lady Michelle Obama!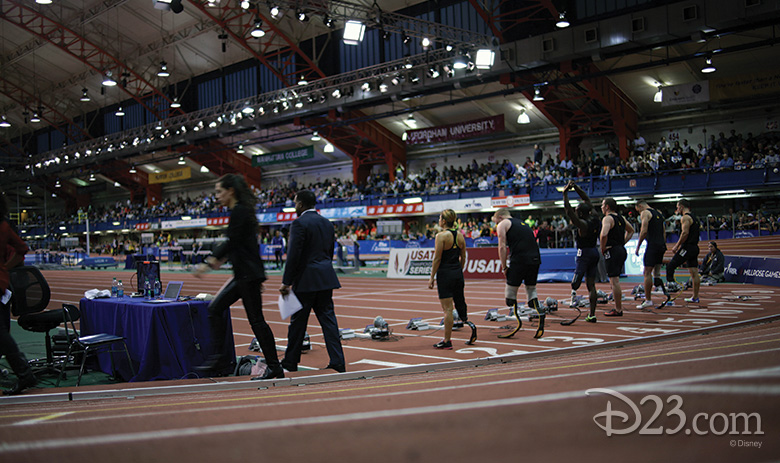 3. Mega-Exciting Sports Action!!
Track and field, volleyball, swimming, wheelchair basketball… the Invictus Games has got it all—and it's made even more impressive by the obstacles these players have faced. Check out the Broadcast Schedule on InvictusGames2016.org to find out when your favorite sports will air. Remember: There's both daily coverage on ESPN2 and the WatchESPN app, as well as more than 35 hours of live action on ESPN3. (That includes coverage for U.S. Service personnel via Armed Services Network.)
4. The Invictus Games Symposium on Invisible Wounds on Sunday, May 8
On Sunday, May 8, President George W. Bush and the Bush Institute will host an international symposium on the invisible wounds of war. The former President, along with a lineup of experts and Invictus Games competitors, will discuss how better to help returning servicemen and women overcome these wounds—including post-traumatic stress disorder (PTSD) and traumatic brain injury… all in hopes of creating a successful transition back to civilian life. Interested in learning more? You're in luck, because they're "livestreaming" several hours of the symposium; sign up at BushCenter.org.
5. The Closing Ceremony on May 12, from 7–10 p.m. on ESPN2
Back at Champion Stadium, the athletes and their families will celebrate the end of the Games with an unforgettable evening of music and pageantry. Look for performances from international pop star Rachel Platten—who will sing the "song of the Games" and her No. 1 single, "Fight Song"; best-selling country group Rascal Flatts; former American Idol winner Phillip Phillips; Grammy-nominated hip-hop superstar Flo Rida; The Voice Season 9 winner Jordan Smith; and the first nationally recognized wounded warrior band, Vetted. Plus, you'll hear firsthand the inspiring story of several competitors, including the U.S. Invictus Games Team Captain, retired Army Captain Will Reynolds.