By Courtney Potter
Ready to run amuck, amuck, amuck? Halloween is just around the corner! And we've put together a list of devilish delights to watch from around the worlds of Disney… Some are favorites from years past; others are episodes of current series—but all of them will offer up thrills, chills, and lots of fun. So if you're anything like us and still putting together this year's costume, why not fire up the nearest streaming device and let the following entertain you while you sew, or glue, or otherwise prepare yourself for Tuesday's night of frights… ?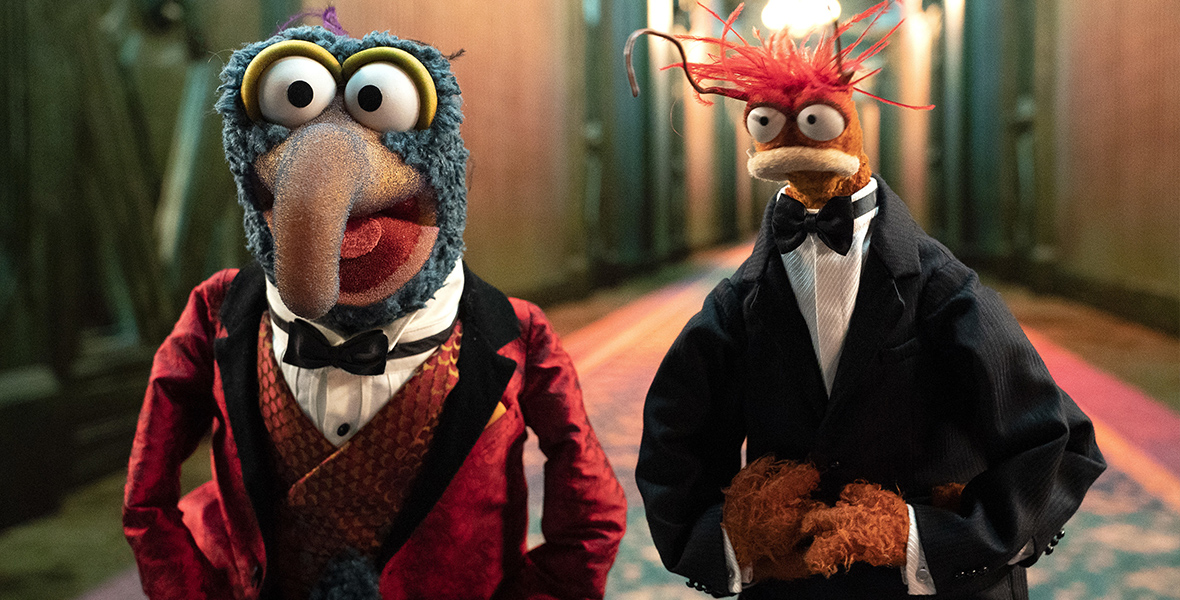 Muppets Haunted Mansion—now streaming on Disney+
The Muppets delighted the young and young at heart in 2021 with their first-ever Halloween special chock-full of all-star cameos, original music, and laughs aplenty! The Great Gonzo (voiced by Dave Goelz)—world-famous daredevil artisté—has done it all, seen it all, and survived it all… But on Halloween night, the fearless Gonzo (with trusty sidekick Pepe the King Prawn, voiced by Bill Barretta, along for the ride) takes on the greatest challenge of his life by spending one very daring night in the most grim-grinning place on Earth: the Haunted Mansion.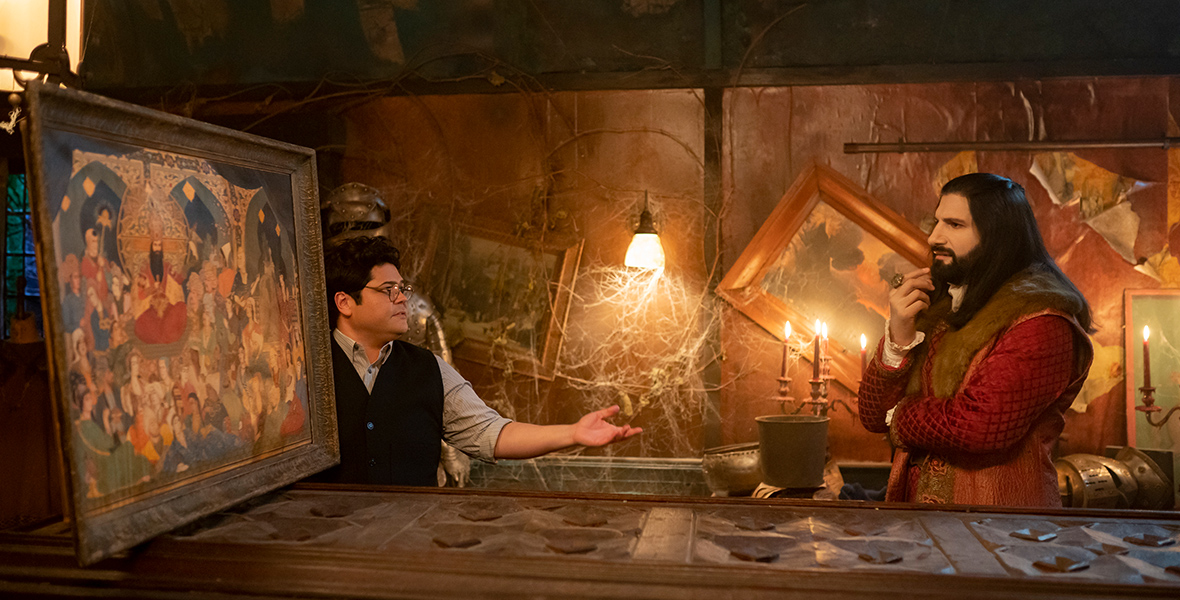 What We Do in the Shadows—five seasons now streaming on Hulu
If you haven't yet delved into this FX series, Halloween weekend is the perfect time to do so… It's a look into the daily lives of four vampires—Nandor the Relentless (Kayvan Novak), Laszlo (Matt Berry), Nadja (Natasia Demetriou), and Colin Robinson (Mark Proksch)—who've been together for hundreds of years. After a visit from their dark lord and leader, they're reminded of their purpose in coming to New York City over a century ago. Hilarity, as it only occasionally but very memorably does with vampires, ensues. Also starring Harvey Guillén as Nandor's "familiar," Guillermo, this series is recommended for mature audiences.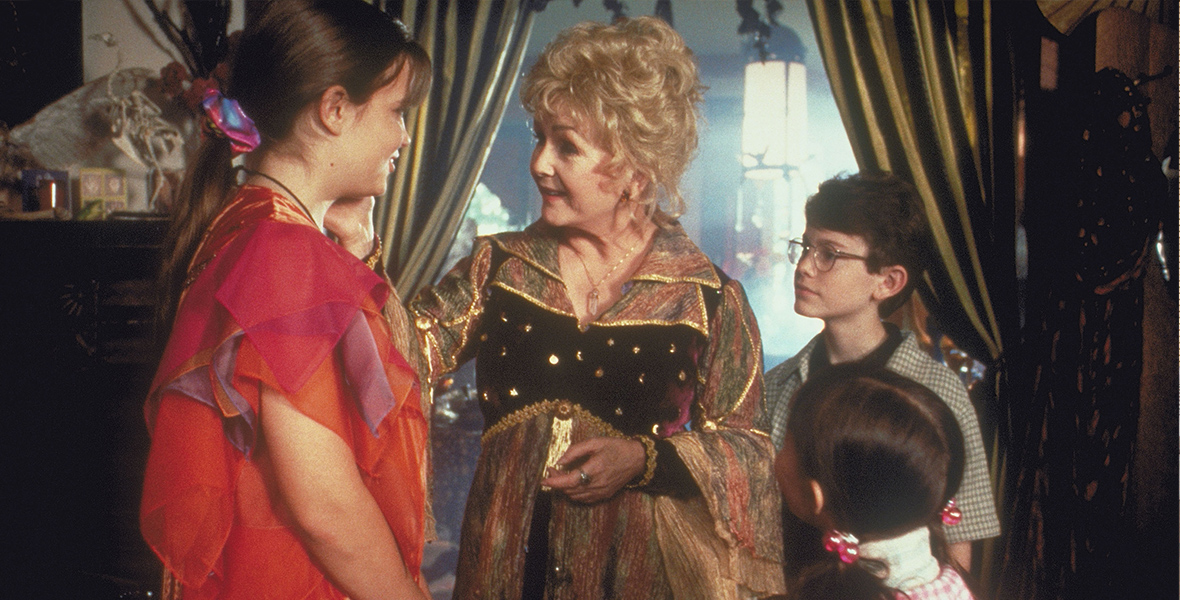 Halloweentown—now streaming on Disney+
This 1998 Disney Channel Original Movie classic follows Marnie (Kimberly J. Brown) and her younger siblings as they travel with their estranged grandmother Aggie (Debbie Reynolds), who just happens to be a good witch, to Halloweentown—a place where creep-tacular creatures lead normal lives. On her 13th birthday, Marnie gets a surprise of supernatural proportions when she discovers that she, too, is a witch! Ultimately, she'll have to learn how to use her broomstick—and fast—if she hopes to stop an evil force from taking over Halloweentown.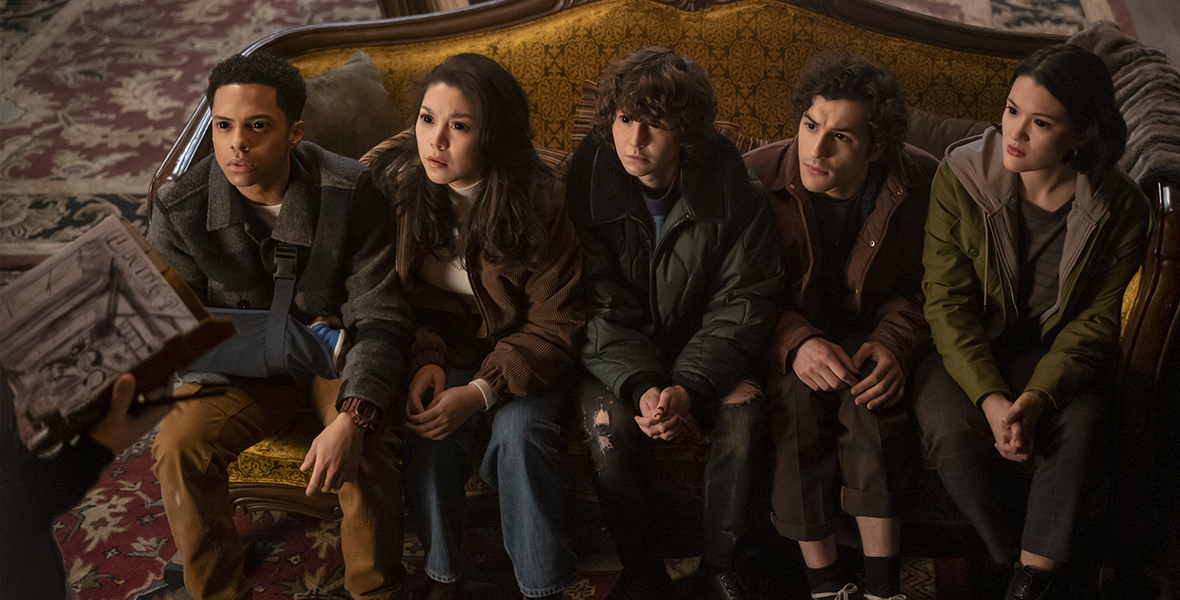 Goosebumps—new episode Friday, October 27, streaming on Disney+ and Hulu
The new series based on the iconic R.L. Stine book series of the same name continues on both streaming services. For the uninitiated: Goosebumps follows a group of five high schoolers as they embark on a shadowy and twisted journey to investigate the tragic passing three decades earlier of a teen named Harold Biddle, while also unearthing dark secrets from their parents' past. When last we saw the bunch, a story from the past shed some light on their current circumstances. What's in store this week? You'll have to tune in to find out!
Hocus Pocus 30th Anniversary—Sunday, October 29, at 8 p.m. ET/PT on ABC
Celebrate 30 incredible years of this fan favorite film on ABC as we fly our brooms (or vacuum cleaners) ever closer toward All Hallows' Eve! Conjured up by an unsuspecting teen and his friends in 1990s Salem, Massachusetts, a tricky trio of 300-year-old witches known as the Sanderson Sisters (Disney Legend Bette Midler, Kathy Najimy, and Sarah Jessica Parker) set out to cast a spell on the town and reclaim their youth. But first, they must get their act together and outwit the shrewd youngsters… and a mysterious talking cat.