By Courtney Potter
Another weekend is here, and there's so much superior stuff to spy from around the worlds of Disney. For those of you readying for a new school year (or already hitting the books), why not take a breather and catch up with those probing podcasters from New York City's Arconia apartment building? If comedy-slash-murder-mysteries aren't your thing, hop on over to East High and see the Wildcats take the High School Musical stage for the final time. And there's plenty more where that came from… read on for what you can expect!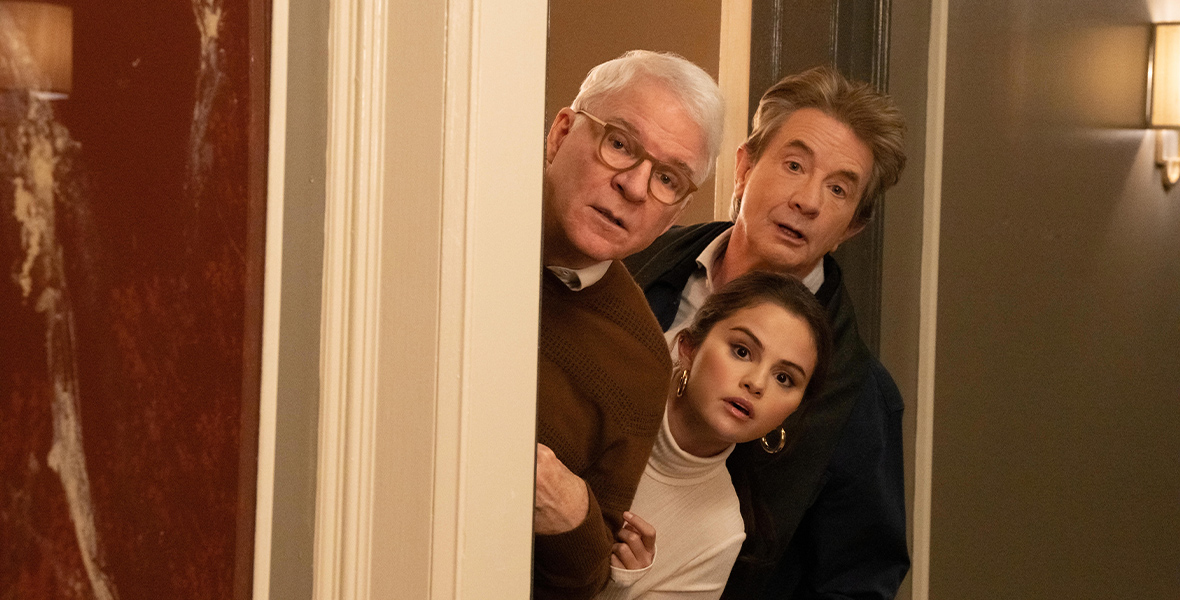 Only Murders in the Building—Season 3 premiere now streaming on Hulu
When we first met this memorable trio of true-crime obsessives and upstart podcasters—Charles-Hayden Savage (Disney Legend Steve Martin), Oliver Putnam (Martin Short), and Mabel Mora (Selena Gomez)—they found themselves wrapped up in a murder inside their exclusive Upper West Side apartment building… and murderous hijinks continued to ensue in the building in their second season. This time 'round, the three are investigating a death behind the scenes of a Broadway show—that just so happens to be directed by Oliver himself! Hollywood action hero Ben Glenroy (Paul Rudd) is the show's big star, making his Broadway debut… which is cut short by his rather untimely demise. Aided by co-star Loretta Durkin (Meryl Streep), the trio embarks on their toughest case yet—all while Oliver desperately attempts to put his show back together.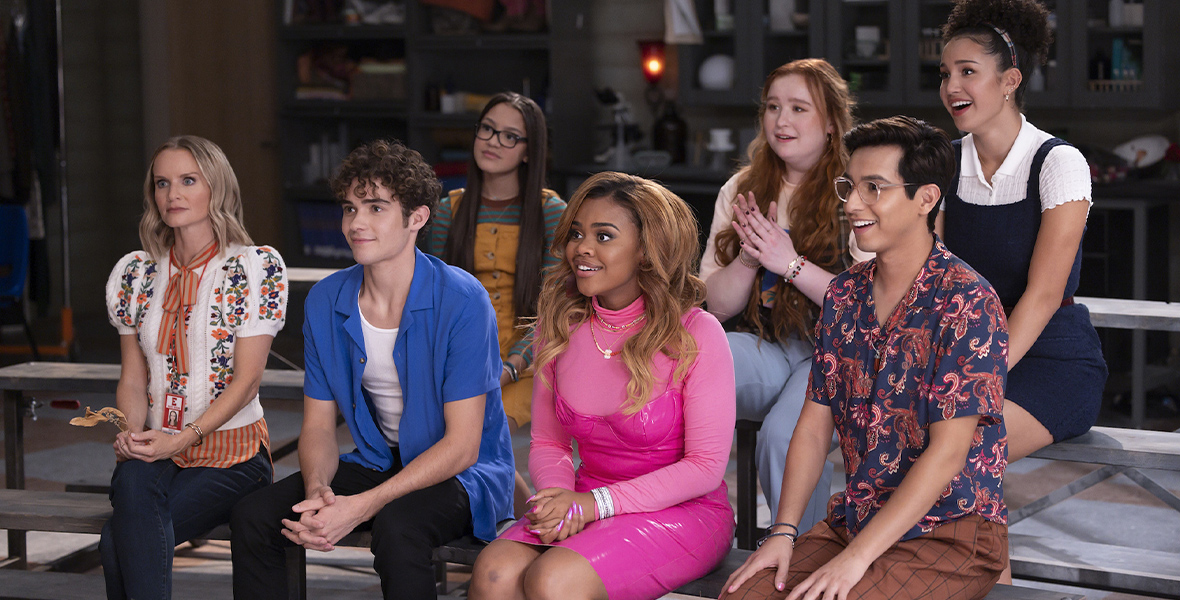 High School Musical: The Musical: The Series—Season 4 now streaming on Disney+
The Wildcats are back for their fourth—and final—season, and all episodes are now streaming. After an epic summer at Camp Shallow Lake, our fave students return to East High where they're ready to rehearse a sure-to-be-top-notch production of High School Musical 3: Senior Year. But plans are disrupted when Principal Gutierrez (Valente Rodriguez) announces that Disney has decided to make the long-awaited High School Musical 4: The Reunion movie on location at their beloved high school. Look for original High School Musicalstars including Corbin Bleu, Monique Coleman, and more to play themselves and their HSM characters.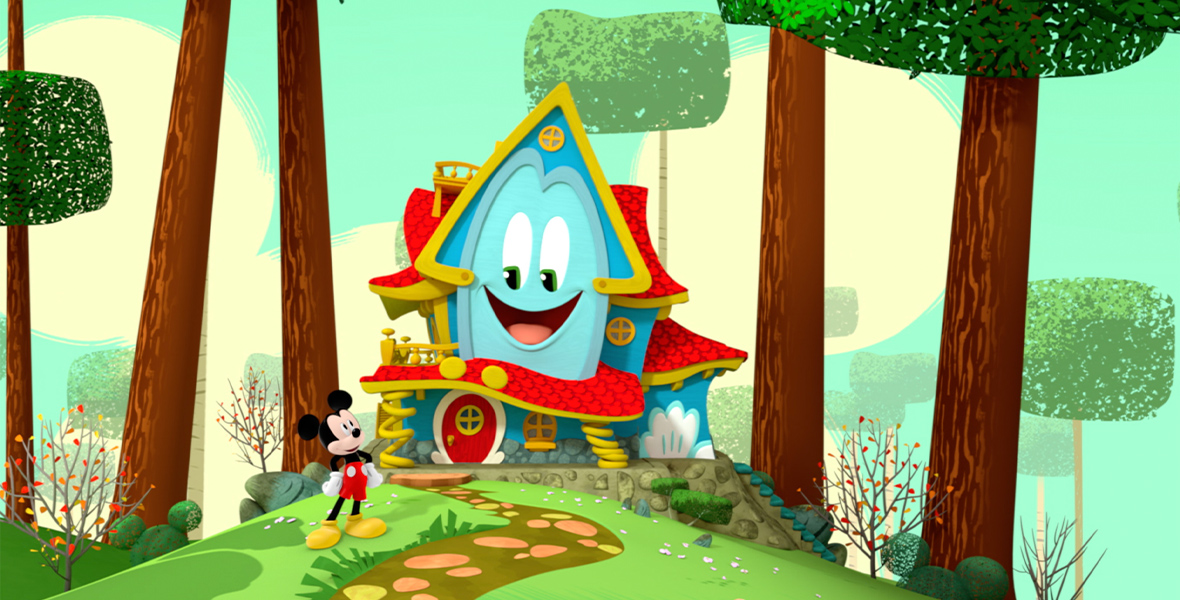 Mickey Mouse Funhouse—Friday, August 11, at 8 a.m. ET/PT on Disney Channel and Disney Junior (simulcast premiere)
In this special premiere episode, Mickey (voiced by Bret Iwan), Minnie (voiced by Kaitlyn Robrock), and friends visit Prehistoric World to dino-sit some dinosaur eggs. When the dinosaurs start hatching and running loose, it's a safari adventure to get all the babies back together!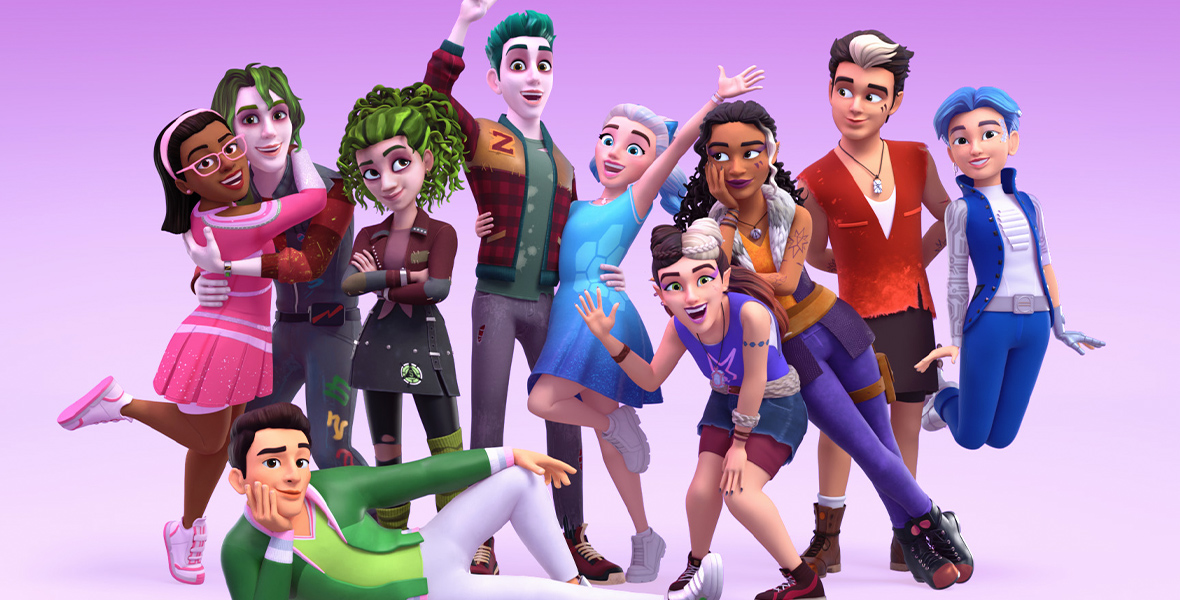 ZOMBIES: The Re-Animated Series Shorts—Friday, August 11, at 8:27 p.m. ET/PT on Disney Channel
Yes, that's really its start time… so mark your calendars and don't miss out! The shorts, which keep the spirit and jam-packed music of the movies, find all our fave Seabrook friends encountering new monsters while dealing with school and new experiences. In tonight's shenanigans, Zed (voiced by Milo Manheim) wants Eliza (voiced by Kylee Russell) to go camping, but she has already programmed a lifelike, virtual campsite inside her bedroom and refuses to leave.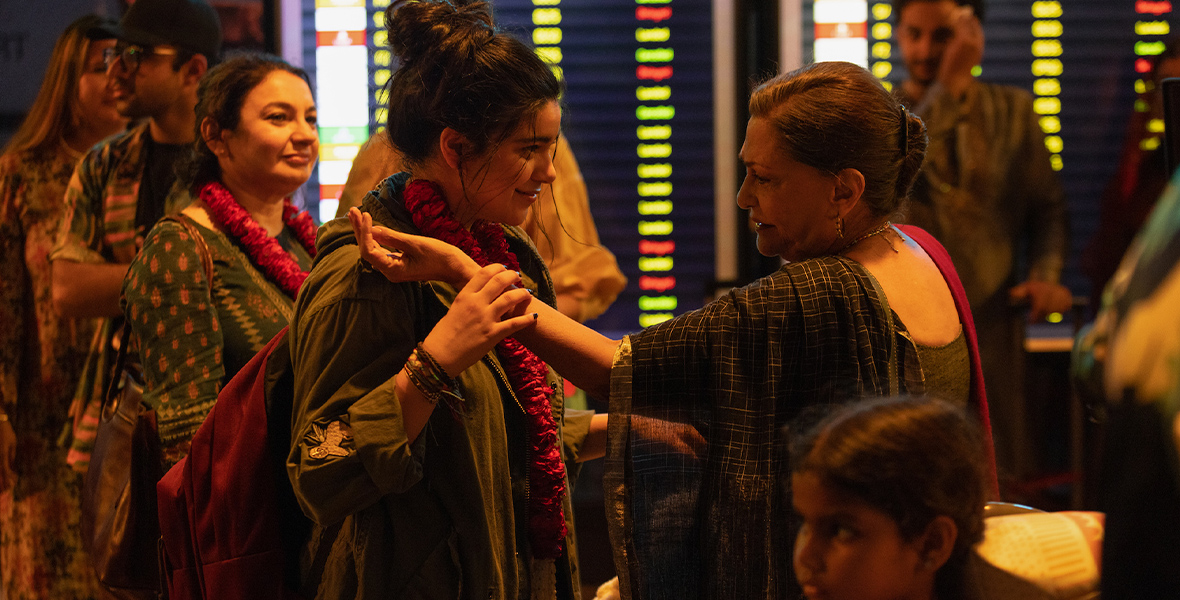 Ms. Marvel—Saturday, August 13, beginning at 8 p.m. ET/PT on ABC
The second and final batch of episodes airs tonight on ABC! As we catch back up with Kamala (Iman Vellani), she and Muneeba (Zenobia Shroff) travel to Karachi and reunite with Sana (Samina Ahmad), who reveals that Kamala's bangle is trying to convey a message. Adventure and intrigue, as you might imagine from the Marvel Cinematic Universe, ensues… and of course it all leads into The Marvels, which comes to theaters later this year!