By Courtney Potter
Hard to fathom, but summer is just over the horizon… and if you don't believe us, check your calendar: We have ourselves a big holiday weekend to take in all manner of quality viewing from across the worlds of Disney! There are new episodes of animated series Marvel's Spidey and his Amazing Friends and Star Wars: Young Jedi Adventures; a brand-new documentary WILD LIFE from our friends at National Geographic; all episodes of the incredible new Disney+ Original series American Born Chinese; and so much more! Read on for the full rundown: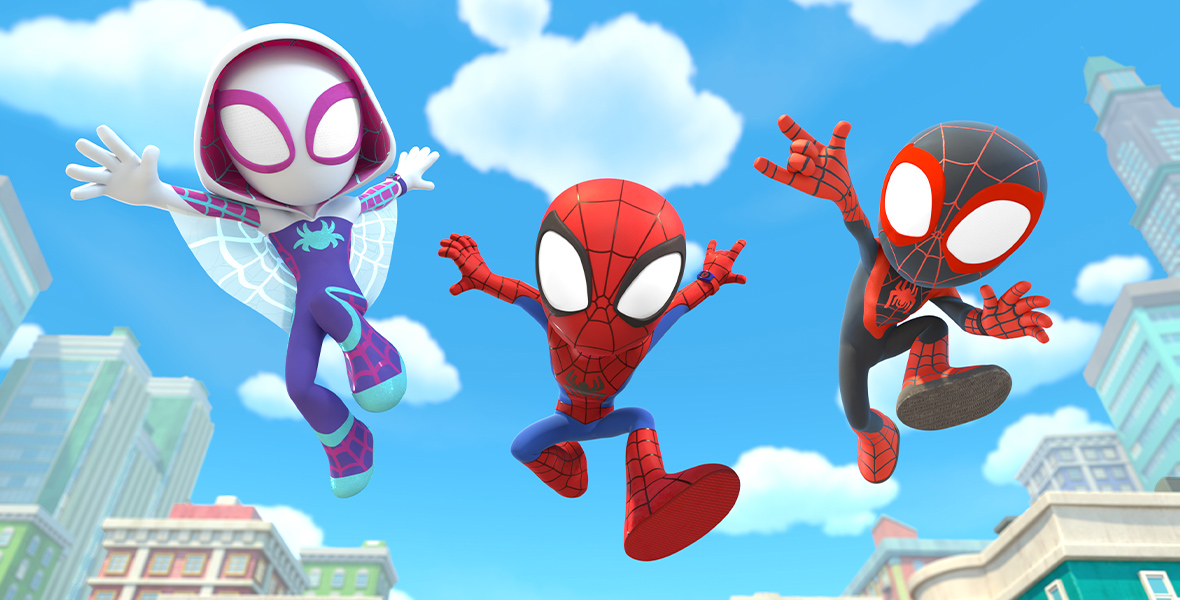 Marvel's Spidey and his Amazing Friends—Friday, May 26, at 8:30 a.m. ET/PT on Disney Channel and 1 p.m. ET/PT on Disney Junior
This new episode features two sure-to-be-thrilling stories: In "Ock Tower," Spidey (voiced by Benjamin Valic) and Iron Man (voiced by recurring guest star John Stamos) must take back Stark Tower from Doc Ock (voiced by Kelly Ohanian). Later, in "Outsmarted by Art," Hulk (voiced by Armen Taylor) and Miles (voiced by Jakari Fraser) have to find new ways to stop Sandman (voiced by recurring guest star Thomas Wilson) after he figures out how to avoid their signature moves.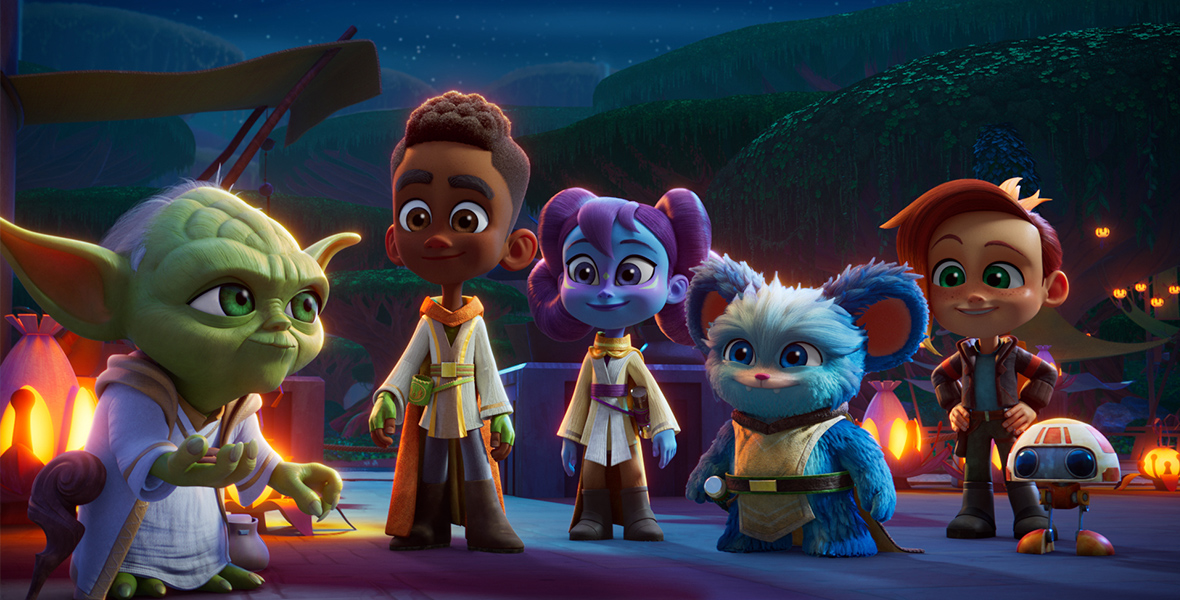 Star Wars: Young Jedi Adventures—Friday, May 26, 9 a.m. ET/PT on Disney Channel and 7:30 p.m. ET on Disney Junior
If you haven't yet checked out this adorable new animated series from the good folks at Lucasfilm, do yourself a favor and gather the kidlets in front of your TV (or favorite streaming device). This new episode's two stories include "The Jellyfruit Pursuit," in which Nash (voiced by Emma Berman) and the young Jedi pursue stolen jellyfruit; and "Creature Safari," which follows the younglings as they discover a bird-like creature.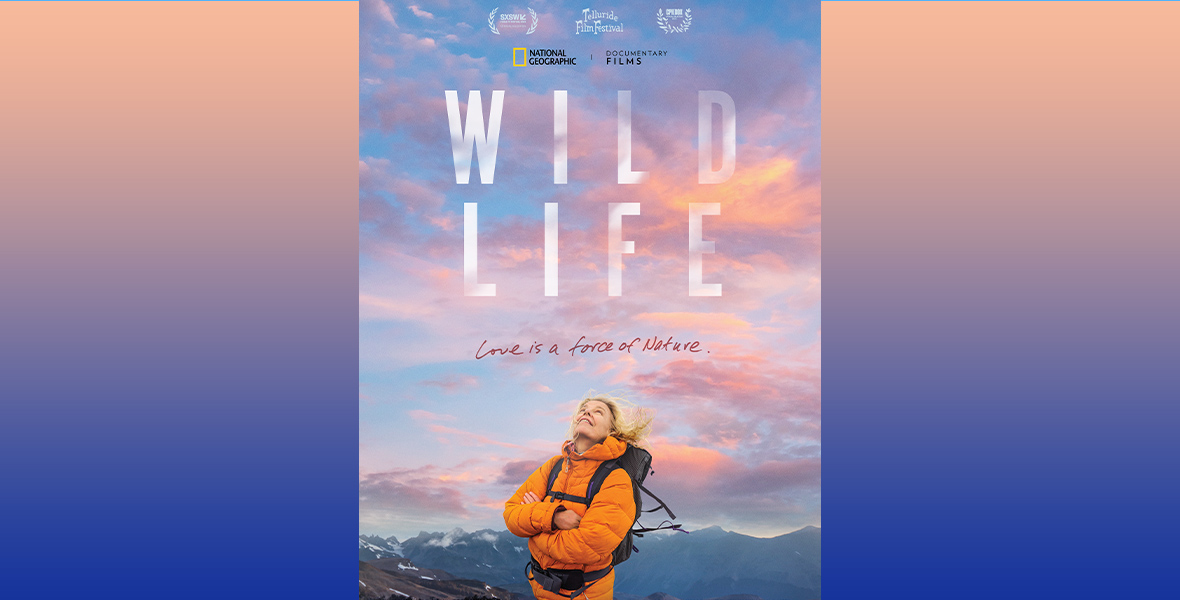 National Geographic's WILD LIFE—Friday, May 26, on Disney+
Following its broadcast debut on National Geographic, the new documentary WILD LIFE will be available on Disney+ beginning Friday, May 26. The film, helmed by Academy AwardⓇ-winning directors Chai Vasarhelyi and Jimmy Chin, follows conservationist Kristine Tompkins on an epic, decades-spanning love story. Kristine and outdoorsman and entrepreneur Doug Tompkins left behind the world of the massively successful outdoor brands they'd helped pioneer—Patagonia, The North Face, and Esprit—and instead turned their attention to a visionary effort to create National Parks throughout Chile and Argentina. WILD LIFE chronicles their journey to effect the largest private land donation in history.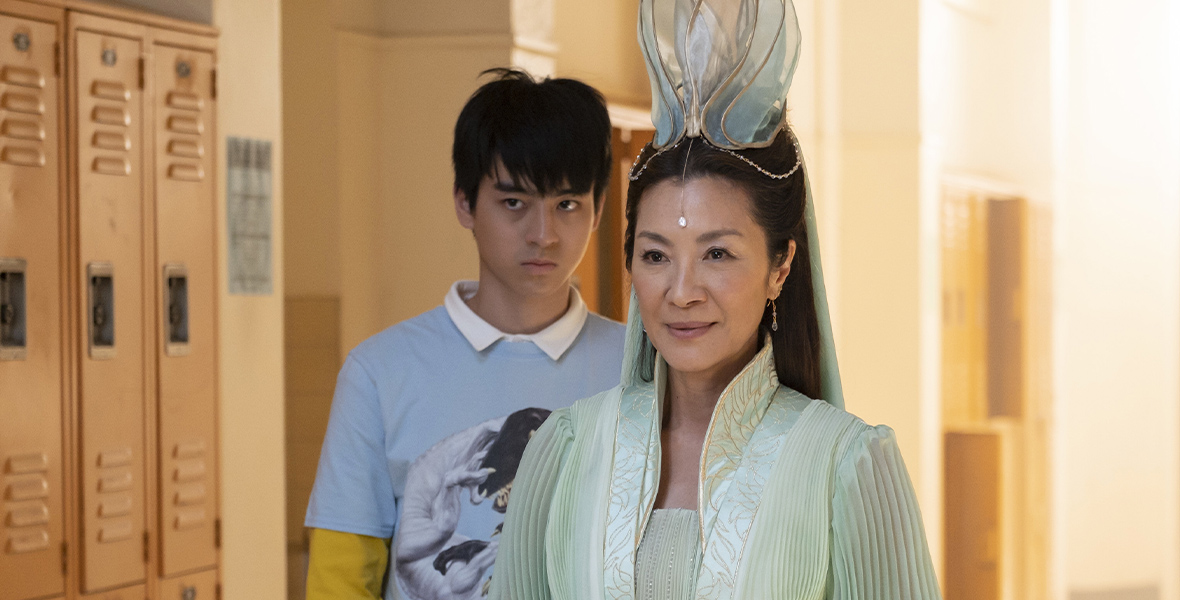 American Born Chinese—all episodes now streaming on Disney+
It's finally here: The Original series American Born Chinese is now available to stream on Disney+, and we legitimately couldn't be more excited! Based on Gene Luen Yang's groundbreaking graphic novel of the same name, American Born Chinese chronicles the trials and tribulations of a regular American teenager named Jin (Ben Wang) whose life is turned upside down when he befriends Wei-Chen (Jimmy Liu), the son of a mythological god. Also starring Yeo Yann Yann, Chin Han, Daniel Wu, Sydney Taylor, and Oscar winners Michelle Yeoh and Ke Huy Quan, the genre-hopping series follows Jin as he grapples with his own identity as an Asian American, through family, comedy, and, of course, high-kicking Kung-Fu.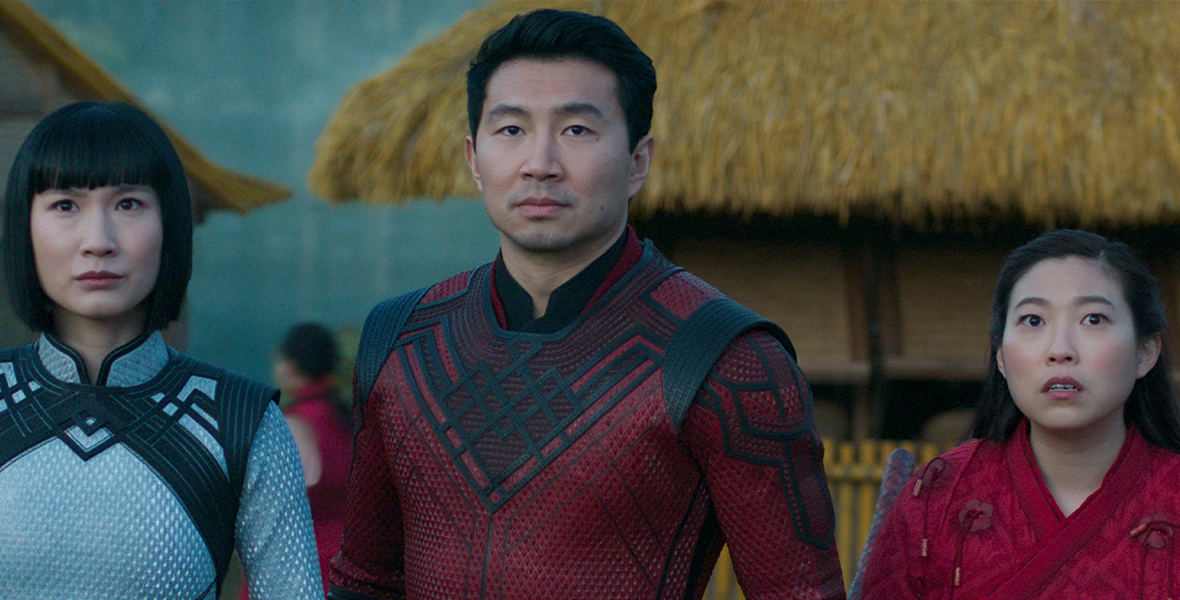 Shang-Chi and The Legend of the Ten Rings—Sunday, May 28, at 7 p.m. ET/PT on FX
Ready for more action and adventure? Look no further than the FX premiere of Marvel Studios' Shang-Chi and The Legend of The Ten Rings. Whether it's your second or 22nd viewing—hey, no judgment here!—buckle up for the story of Shaun/Shang-Chi (Simu Liu), a young man living a low-key life in San Francisco. But after a group of assassins steal a pendant that his mother gave him when he was young, he and his best friend Katy (Awkwafina) journey to Macau in an effort to warn his sister Xialing (Meng'er Zhang) that danger is coming for her as well. As the film unfolds, Shang-Chi is forced to confront the past he thought he'd left behind… and when he's drawn into the web of the mysterious Ten Rings organization led by his estranged father, Shang-Chi realizes he must stop him and this dangerous cabal once and for all.