By Andie Hagemann
From stunning musical performances to grocery shopping mishaps, here's everything coming to your TV (and assorted streaming devices) this weekend. On Friday, Entrelazados Live! debuts on Disney+ while Elton John Live: Farewell from Dodger Stadium launches that same day on Hulu. A new episode of Kiff premieres Saturday on Disney Channel and Disney XD. On Sunday, Raven's Home airs a new episode on Disney Channel, and later that day, mature audiences can watch the season finale of The Company You Keep on ABC.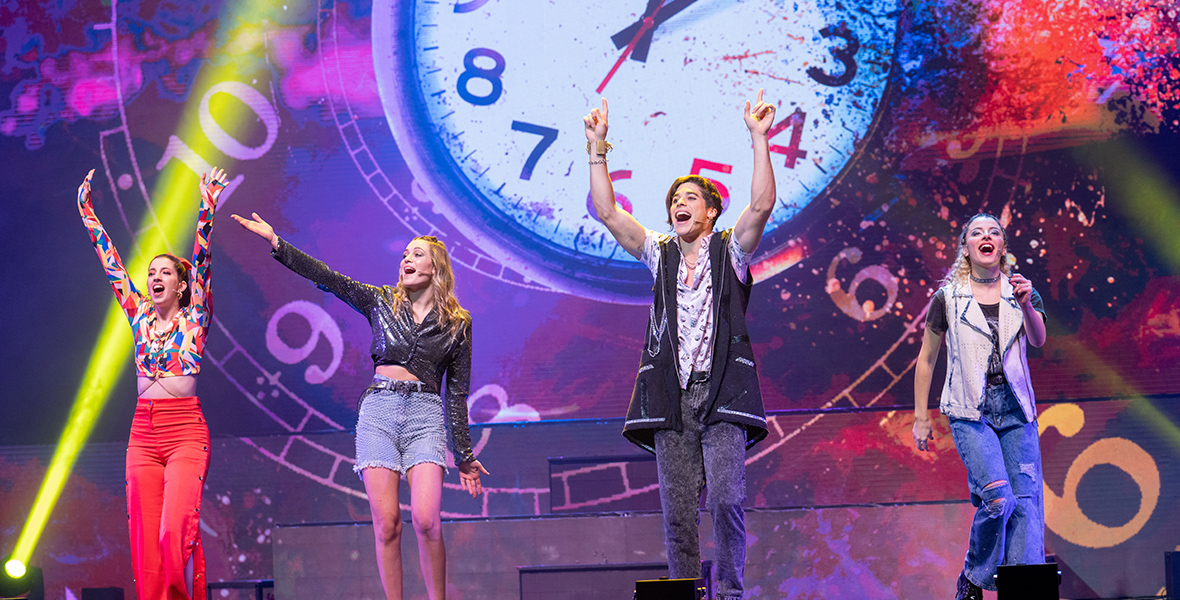 Entrelazados Live!—Friday, May 5, on Disney+
A live show based on the Disney+ Original series Interwined from Latin America, the magic continues with show-stopping performances of 1990s songs including "Keep Living Without Your Love," and the original songs "Donde Voy" and "Convénceme." Plus, don't miss performances from Freaky Friday: A New Musical as well as fan-favorite songs "Tacones Rojos" and "Vivir Así." For those unfamiliar, Intertwined follows Allegra (Carolina Domenech), who dreams of joining the Eleven O' Clock music hall company to star in Freaky Friday—the play that made her grandma famous. But life imitates art as Allegra's life is turned upside down thanks to a mysterious bracelet.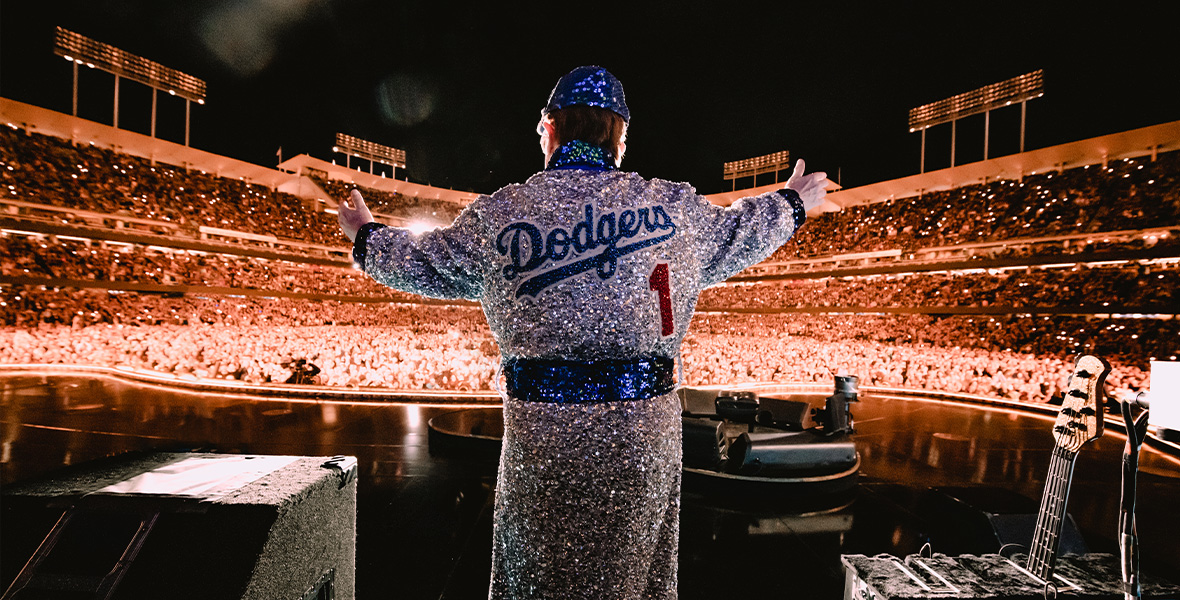 Elton John Live: Farewell from Dodger Stadium—Friday, May 5, on Hulu
Global superstar and Disney Legend Elton John made music history with Elton John Live: Farewell from Dodger Stadium, his final North American concert, which was livestreamed exclusively on Disney+ last year. Now, the rockin' three-hour concert event is coming to Hulu!
The special gives viewers a front-row seat and unparalleled access to the electrifying event which included performances of hit songs "Bennie and the Jets," "Tiny Dancer," "I'm Still Standing," "Crocodile Rock," and "Goodbye Yellow Brick Road." In one of the greatest send-offs of all time, artists, entertainers, and special guests—along with a packed stadium of fans and admirers worldwide—celebrated the music legend's epic full-circle moment at Dodger Stadium, paying tribute to his 1975 performance that cemented his global success.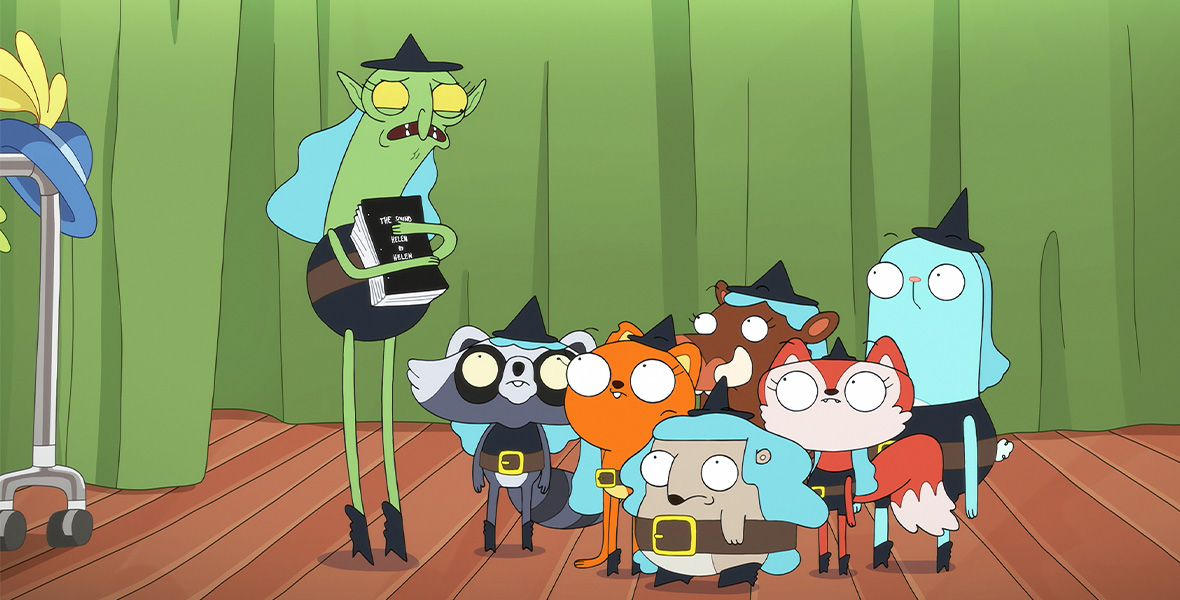 Kiff—Saturday, May 6, at 8:30 a.m. ET/PT on Disney Channel and Disney XD
It's showtime! Table Town School is putting on its first musical. There's just one little problem: it's all about Helen (voiced by Lucy Heavens). Later, the Chatterleys—Kiff (voiced by Kimiko Glenn), Beryl (voiced by Lauren Ash), and Martin (voiced by James Monroe Iglehart)—each encounter an obstacle during their weekly grocery shopping trip. The talented voice cast includes Michael Croner, Nic Smal, Eric Bauza, and Deedee Magno. Episodes are available to stream on Disney+.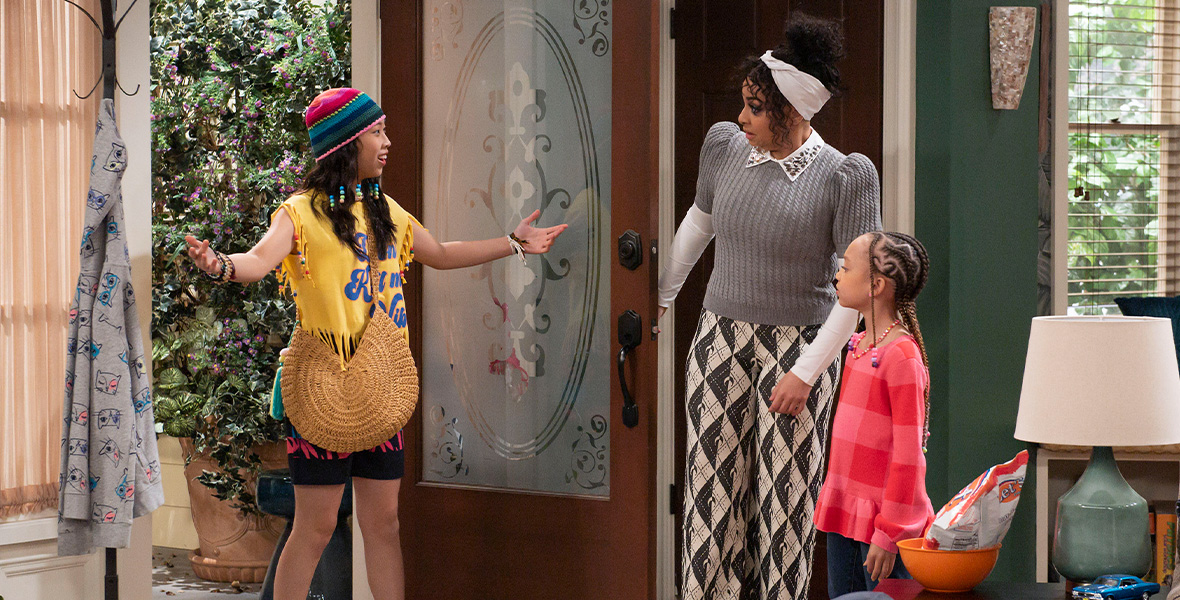 Raven's Home—Sunday, May 7, at 8 p.m. ET/PT on Disney Channel
There's no shortage of hilarious hijinks with the Baxters! In the all-new episode, Ivy (Emmy Liu-Wang) returns home from her cruise, but she is acting like a completely different person. Determined to bring the "old" Ivy back, Booker (Issac Ryan Brown) and Neil (Felix Avitia) plot ways to help their friend. Elsewhere, Alice (Mykal-Michelle Harris) discovers a former "rival" is now a student at her middle school. Yikes! Starring Raven-Symoné, the series is available to stream on Disney+.
The Company You Keep—Sunday, May 7, at 10 p.m. ET/PT on ABC
The heart-pumping season finale is here and it's sure to have us on the edge of our seats. Emma (Catherine Haena Kim) and Charlie (Milo Ventimiglia) team up with Daphne (Felisha Terrell) as they concoct a plan to take down the Maguires once and for all. However, will the final showdown cause Charlie and Emma to stay on opposite sides or become closer than ever? The steamy heist drama—intended only for mature audiences—also stars William Fichtner as Leo, Tim Chiou as David, Freda Foh Shen as Grace, James Saito as Joseph, Sarah Wayne Callies as Birdie, Felisha Terrell as Daphne, and Polly Draper as Fran. Episodes are available to stream the next day on Hulu and on-demand platforms.