By Zach Johnson
Who's ready for the weekend? ABC's Shark Tank will return for its 13th season Friday on ABC, with plenty of pitches and a special guest Shark. For those looking for something spooky, Disney Channel will air a Halloween-themed episode of Sydney to the Max Friday, while Disney+ will debut the Muppets' first-ever Halloween special, Muppets Haunted Mansion, starring Kermit the Frog, Missy Piggy, and more. The Halloween fun will continue on Saturday with a Big City Greens special on Disney Channel. (Read all about it here). Finally, FX will air an Impeachment: American Crime Story marathon Saturday for adult fans.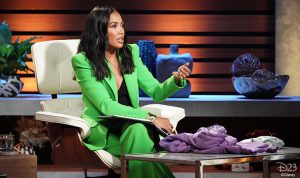 Shark Tank—Friday, October 8, at 8 p.m. ET on ABC
Emma Grede, CEO of Good American and founding partner of SKIMS, makes history as the first Black female guest Shark! Grede and the other Sharks will first hear a pitch from an entrepreneur from Philadelphia whose functional apparel and accessories line emphasizes hair care and protection. Then, a husband and wife from Cincinnati pitch a healthy superfood-packed indulgence; a high school art teacher from Burnet, Texas, introduces a convenient, safe way to store jewelry on the go; and a renowned fashion designer from New York City shares a plan to transform the way clothing is manufactured in America.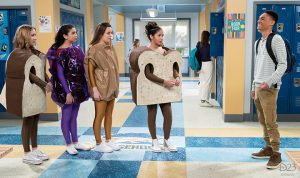 Sydney to the Max—Friday, October 8, at 8:25 p.m. ET on Disney Channel
In the all-new episode "The Hunt for the Rad October," Sydney (Ruth Righi) and her friends are excited about Halloween and their peanut butter and jelly group costume… that is, until they discover they are the only eighth graders who are wearing costumes at school!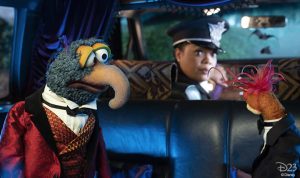 Muppets Haunted Mansion—Friday, October 8, on Disney+
Inspired by all four of the iconic Disney Haunted Mansion attractions located across the globe at various Disney Parks, the Muppets' first-ever Halloween special features three new original songs, "Rest in Peace," "Life Hereafter," and "Tie the Knot Tango", plus a star-studded Muppets cast, celebrity cameos, and spooky fun for families to enjoy together. Muppets Haunted Mansion also includes many hidden easter eggs for Disney fans and "Muppet-ized" sets and props that help immerse viewers in the storytelling experience.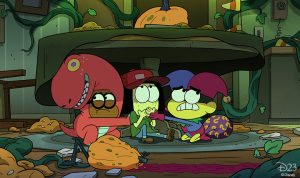 Big City Greens—Saturday, October 9, at 8:30 a.m. ET on Disney Channel
The Greens prepare for their Halloween party in "Squashed!" Bill (voiced by Bob Joles) is disappointed by the poor yield of his small pumpkin patch. When he and Tilly (voiced by Marieve Herington) visit BigTech to make a produce delivery, Tilly secretly "borrows" an alien chemical compound from Gwendolyn Zapp (voiced by guest star Cheri Oteri) to make Bill's pumpkins grow. It's effective… until it turns them into body-snatching alien monsters!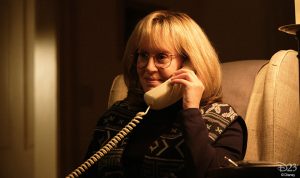 Impeachment: American Crime Story—Saturday, October 9, at 6 p.m. ET on FX
Intended for mature audiences, this limited series examines the national crisis that led to the first impeachment of a U.S. President in over a century, told through the eyes of the women at the center of the events: Monica Lewinsky (Beanie Feldstein), Linda Tripp (Sarah Paulson), and Paula Jones (Annaleigh Ashford). Impeachment: American Crime Story reveals how power lifts some and drops others in the halls of our most sacred institutions.