By Courtney Potter
Can you believe that Labor Day Weekend is upon us? With any luck, you might have some extra time in your schedule for some additional merriment from around the worlds of Disney. To that end, we've created a mini Disney+ watch list featuring titles, from Walt Disney Animation Studios and Disney and Pixar, that have to do with work… whistling while you do it; striving towards a dream career—you name it, and there's a Disney animated hit that's covered it. (And these are only five examples!) So take a break from your own labors and enjoy: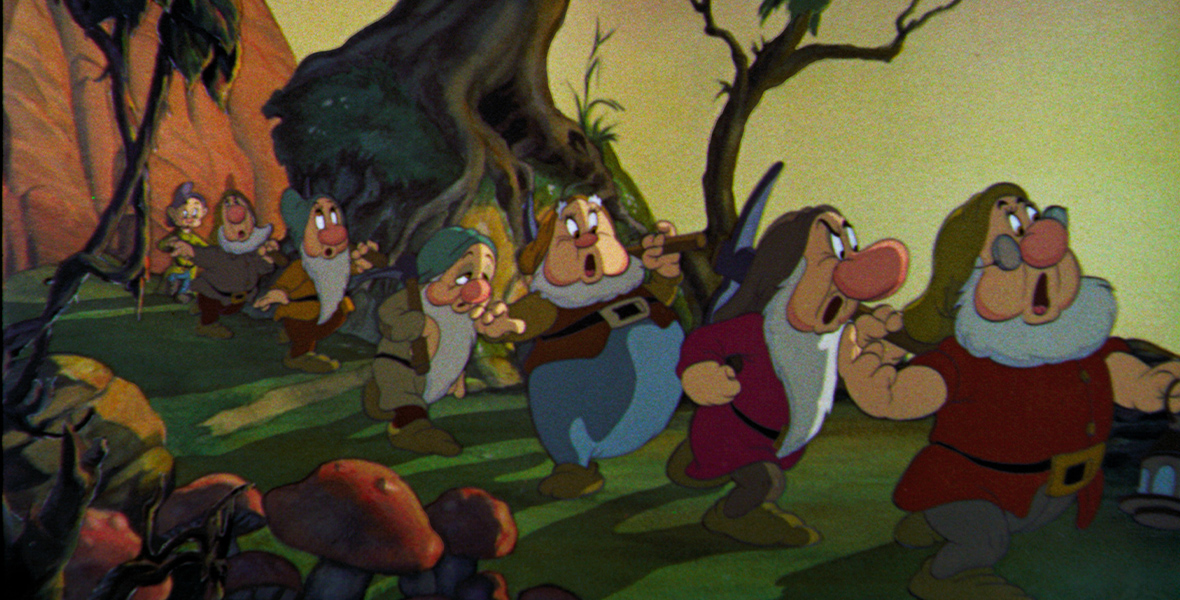 Walt Disney Animation Studios' Snow White and the Seven Dwarfs
The first feature film for The Walt Disney Company has one song literally titled "Whistle While You Work," and another with the lyric "Heigh-ho, heigh-ho, it's off to work we go"… so, despite the fact that the main plot doesn't have much to do with labor, we couldn't not include this on our weekend watchlist! For those who need a refresher, the 1937 film follows a beautiful girl (voiced by Disney Legend Adriana Caselotti) who takes refuge in the forest in the house of the Seven Dwarfs to hide from her stepmother, the wicked Queen (voiced by Lucille La Verne). Adventure, music, and romance, as it so often does, ensue.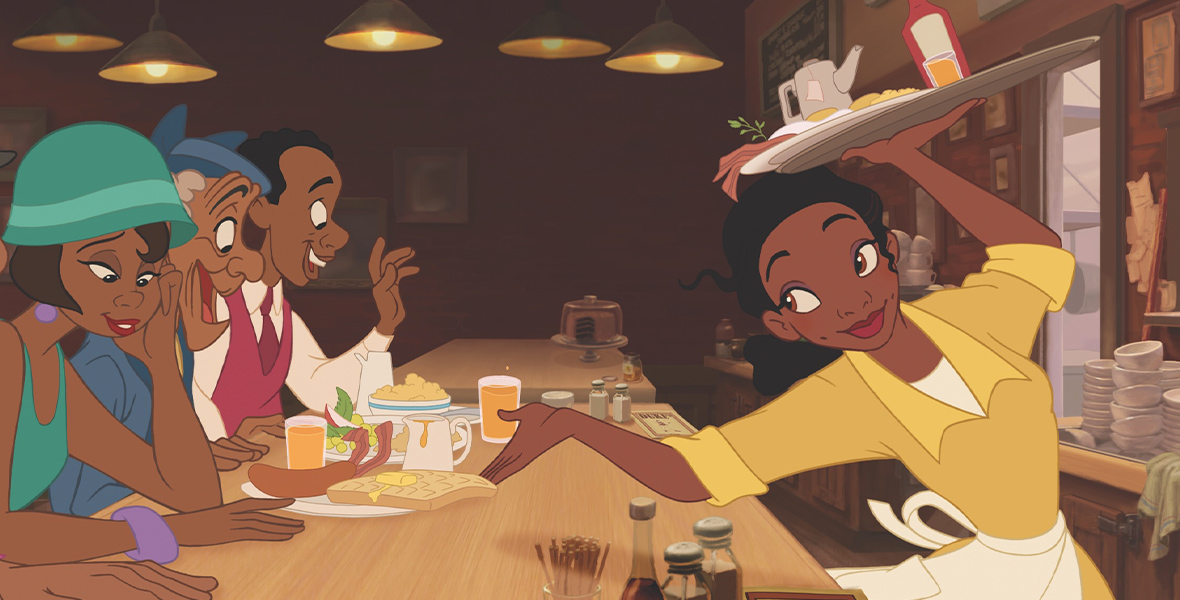 Walt Disney Animation Studios' The Princess and the Frog
This one is particularly prescient, considering that the new restaurant Tiana's Palace opens at Disneyland Park in just a few days. (Plus, Tiana's Bayou Adventure is set to open at both Disneyland and Walt Disney World Resort in 2024!) The 2009 animated hit is a modern twist on the classic fairy tale… Tiana (voiced by Disney Legend Anika Noni Rose) dreams of someday owning her own restaurant. When she meets a frog prince desperate to be human, a pivotal kiss takes the pair on an uproarious adventure through the mystical Louisiana bayous. Entrepreneurship, jazz, and magic—what more could you want for Labor Day viewing?!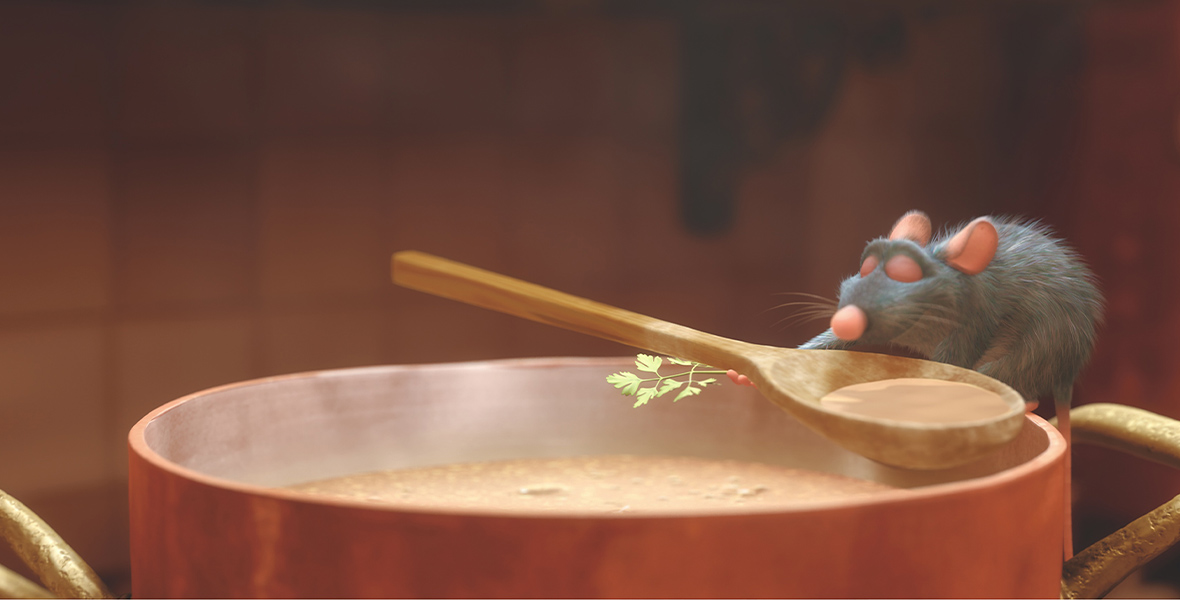 Disney and Pixar's Ratatouille
Ever wanted to work in a restaurant kitchen? Creating unique, delicious dishes of your own design? Remy (voiced by Patton Oswalt) did—and he got his chance in this 2009 film. This very adorable and very determined young rat (yup, he's a rat!) dreams of becoming a world-renowned chef, despite his large family's wishes to the contrary. Eventually, Remy finds himself at Gusteau's, one of Paris' finest restaurants, established by his culinary hero. This sets off a rollicking chain of events involving "garbage boy" Linguini (voiced by Lou Romano)—who inadvertently discovers Remy's amazing talents—as well as Collette (voiced by Janeane Garofalo), the restaurant's only female cook.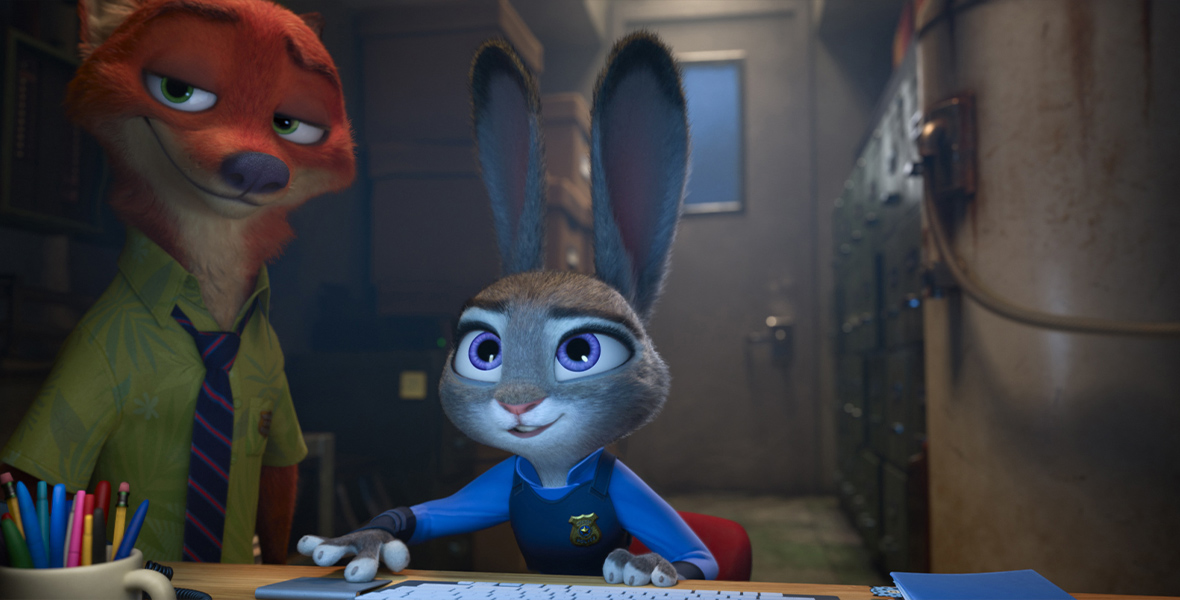 Walt Disney Animation Studios' Zootopia
The story at the center of this 2016 hit is that of Judy Hopps (voiced by Ginnifer Goodwin), a kind-hearted gal who leaves the quiet confines of her hometown for the fast-paced, all-animal city of Zootopia—where she becomes the first bunny on the police force. Determined to prove herself, she jumps at the chance to solve a new case… even if it means partnering with charming scam-artist fox Nick Wilde (voiced by Jason Bateman). For an extra dose of Zootopia fun, check out the Disney+ limited series Zootopia+!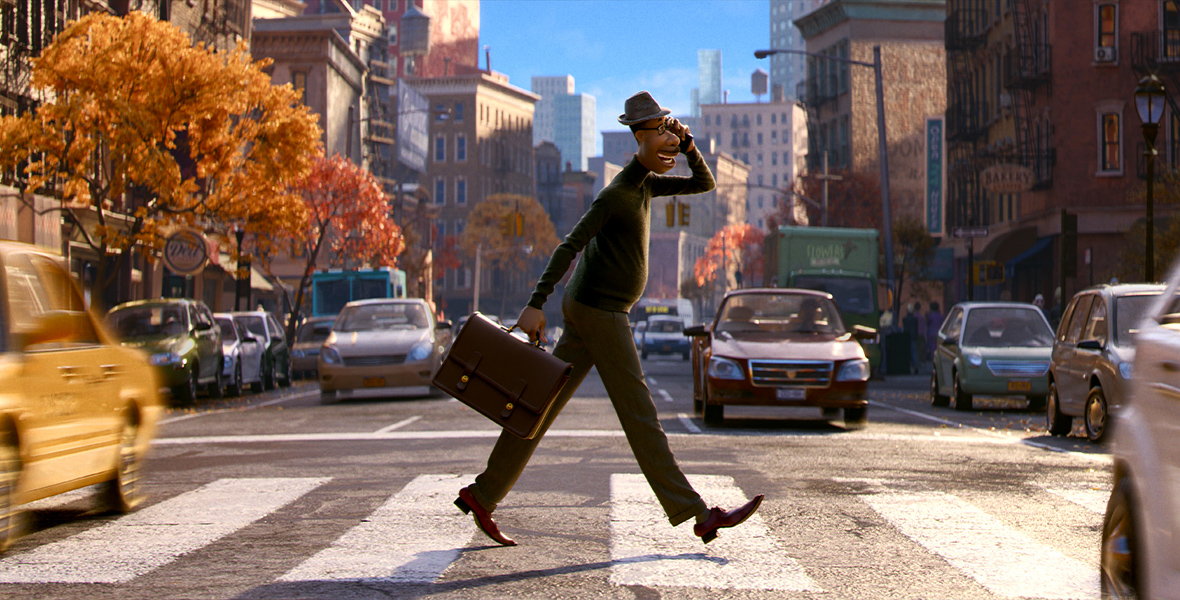 Disney and Pixar's Soul
Pianist and part-time music teacher Joe Gardner (voiced by Jamie Foxx) lands the gig of a lifetime at the best jazz club in New York City. Despite also having been offered the chance to teach full-time, Joe decides to chase his dream—only to wind up, thanks to one big misstep, in a truly fantastical place called The Great Before. There, he teams up with wisecracking soul 22 (voiced by Tina Fey) to not only find the answers to some of life's biggest questions, but also figure out whether Joe can find his way back to, well, life.