By Zach Johnson
It's "Disney Week" on Dancing with the Stars, and we can't think of anything more fantastic than that! The two-night event begins Monday on ABC, and the couples will be back in the ballroom Tuesday. The National Hockey League (NHL) has returned to The Walt Disney Company after 17 years, and the opening night doubleheader will be simulcast Tuesday on ESPN and ESPN+. Also on Tuesday, ABC will present A Night in the Academy Museum, featuring a look at the incredible institution and interviews with Hollywood's biggest stars. Then, on Wednesday, stream the season finale of the animated series Chip 'n' Dale: Park Life on Disney+, which will also debut the first season of the anthology series Just Beyond.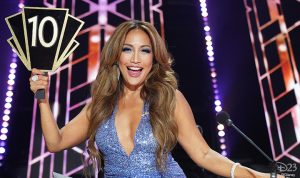 Dancing with the Stars—Monday, October 11, and Tuesday, October 12, at 8 p.m. ET on ABC
We're already tapping our toes in anticipation of the special two-night "Disney Week" event! The 13 remaining couples will perform numbers inspired by Disney Heroes on Monday, and the next night, the celebrities and their partners will perform Disney Villains-inspired routines. (ICYMI, we revealed the couples' song titles and dance styles last week!)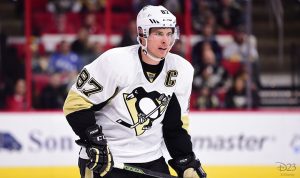 NHL Opening Night Doubleheader—Tuesday, October 12, at 7:30 p.m. ET on ESPN and ESPN+
Live coverage of the NHL's Opening Night will be highlighted by a history-making doubleheader, starting with two-time defending champion Tampa Bay Lightning raising their 2020-21 Stanley Cup banner before hosting the Pittsburgh Penguins in Amalie Arena. The second game will feature the first ever regular season game for the Seattle Kraken, with the Golden Knights welcoming the NHL's newest team to Las Vegas' T-Mobile Arena.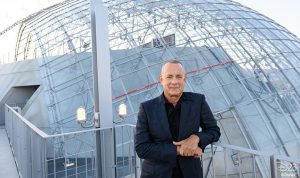 A Night in the Academy Museum—Tuesday, October 12, at 10:01 p.m. ET on ABC
Oscar® winners Laura Dern and Tom Hanks are inviting a few of their friends and colleagues to spend a night in the new Academy Museum of Motion Pictures. The special gives fans an exclusive look at the largest institution in the United States dedicated to the arts and sciences of moviemaking. Annette Bening, Cher, Jon M. Chu, Geena Davis, Danny Glover, Eiza González, Emily V. Gordon, Aldis Hodge, Marsai Martin, Marlee Matlin, Melissa McCarthy, Kumail Nanjiani, Michelle Rodriguez, Jurnee Smollett, and Diane Warren will guide viewers through the halls of the institution as they explore the magic and artistry that has enlightened, enchanted, and entertained movie fans for more than 120 years.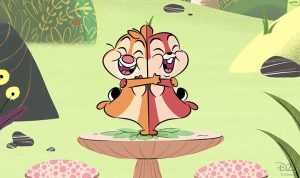 Chip 'n' Dale: Park Life—Wednesday, October 13, on Disney+
Donald Duck gives us something to quack about in the season finale! First, in "Delivery Duck," the chipmunks order food from Donald. Then, in "Dark in the Park," Donald is stranded in the park at night. In "Choppin' Dale," Chip and Dale make a deal with Donald.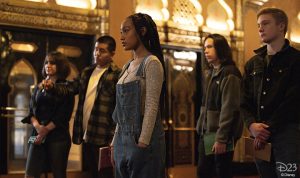 Just Beyond—Wednesday, October 13, on Disney+
Inspired by the writings of R.L. Stine, this eight-episode anthology series tells astonishing and thought-provoking stories of a reality just beyond the one we know. Each episode—"Leave Them Kids Alone," "Parents Are from Mars, Kids Are from Venus," "Which Witch," "My Monster," "Unfiltered," "We've Got Spirits, Yes We Do," "Standing Up for Yourself," and "The Treehouse"—introduces new characters who must go on a surprising journey of self-discovery, set in a supernatural world of aliens, ghosts, parallel universes, and witches.