By Zach Johnson
FX on Hulu will kick off the week with the series premiere of Y: The Last Man. Intended for mature audiences, the first three episodes will be available to stream on Monday, with new episodes released every week. On Wednesday, ABC will broadcast the season finale of The $100,000 Pyramid, followed by a special edition of 20/20 that profiles a promising young voice. Last but not least, Disney+ on Friday will add Confessions of a Shopaholic to its library and premiere Nona, another entry from the acclaimed Pixar SparkShorts Program.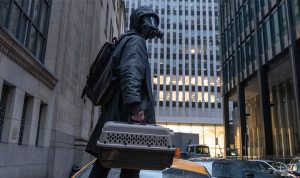 Y: The Last Man—Monday, September 13, on FX on Hulu
Stream the first three episodes of this highly anticipated drama series, based on DC Comics' acclaimed series of the same name by Brian K. Vaughan and Pia Guerra. Intended for mature audiences, Y: The Last Man traverses a post-apocalyptic world in which a cataclysmic event kills every mammal with a Y chromosome… except for one man, Yorick (Ben Schnetzer), and his pet monkey. In the pilot, "Would the World Be Kind," U.S. President Jennifer Brown (Diane Lane) responds to the crisis. As Yorick fears he may be the only survivor, his sister, Hero (Olivia Thirlby), attempts to right a wrong. In the next episode, "Neil," Jennifer and Yorick are reunited, while Agent 355 (Ashley Romans) pitches a plan for what comes next—all while the late president's daughter, Kimberly (Amber Tamblyn), circles Jennifer's secret. In the third episode, "Karen and Benji," Jennifer orders Yorick and Agent 355 to search for a geneticist who can hopefully explain how he survived.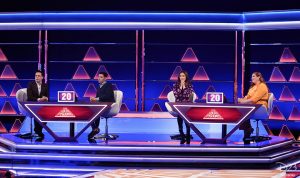 The $100,000 Pyramid—Wednesday, September 15, at 9 p.m. ET on ABC
Michael Strahan hosts the timeless word-association game in which two stars and their partners face off in a timed race to make it to the winner's circle and take home $100,000. The celebrity guests are Laura Benanti, Mario Cantone, Bridget Everett, and Joe Tessitore.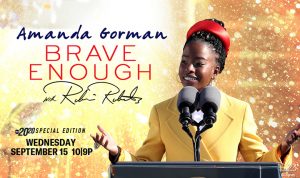 Amanda Gorman: Brave Enough with Robin Roberts—Wednesday, September 15, at 10 p.m. ET on ABC
ABC News presents a one-hour special that reveals the personal side of Amanda Gorman, the writer and activist who captivated millions when she read an original poem during the inauguration of President Joe Biden and Vice President Kamala Harris. Disney Legend Robin Roberts sits down with Gorman, the first National Youth Poet Laureate, for an in-depth interview that covers her views on fame; her writing and success as a best-selling author; the role of activism in her work; her political aspirations; and more. Gorman also grants unprecedented access to her day-to-day life, including a glimpse at her writing process; her role co-chairing the 2021 Met Gala; and her work with a speech pathologist.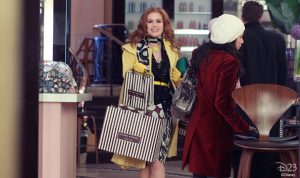 Confessions of a Shopaholic—Friday, September 17, on Disney+
Living in New York City, Becky Bloomwood (Isla Fisher) desperately wants a job writing for a high-fashion magazine. She gets her stilettos in the door with a job writing a personal finance column at a sister publication. Not only does it become a runaway hit, but Becky falls head over heels for her charming but overworked boss (Hugh Dancy). But Becky is also keeping a major secret that threatens to unravel the "perfect" life she's built.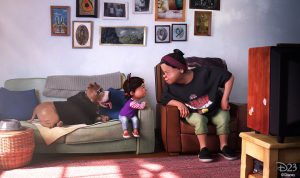 Nona—Friday, September 17, on Disney+
Pixar Animation Studios, director Louis Gonzales, and producer Courtney Casper Kent introduce Nona, a grandmother who plans to spend her day off by shutting out the world to watch her favorite TV show: E.W.W. Smashdown Wrestling. When her 5-year-old granddaughter Renee is unexpectedly dropped off, Nona finds herself caught between her two favorite things. Renee wants to play, while the normally doting Nona wants to watch her show, leading to a decisive showdown between the two—followed by a loving compromise.