By Andie Hagemann
As usual, this week features some spectacular content the whole family will enjoy… Monday marks the anniversary of the animated classic Pinocchio. On Tuesday, the latest episode of black-ish has Bow serving as Olivia's mentor through the college admissions process. Will Boba and Fennec be victorious in the big battle? Find out when the season finale of The Book of Boba Fett lands Wednesday; that same day, travel down the rabbit hole once again with the debut of the animated series Alice's Wonderland Bakery, then go behind-the-scenes of the hit series Hawkeye with Wednesday's premiere of Assembled: The Making of Hawkeye. So, grab the popcorn and your favorite cozy blanket and watch all these fantastic titles!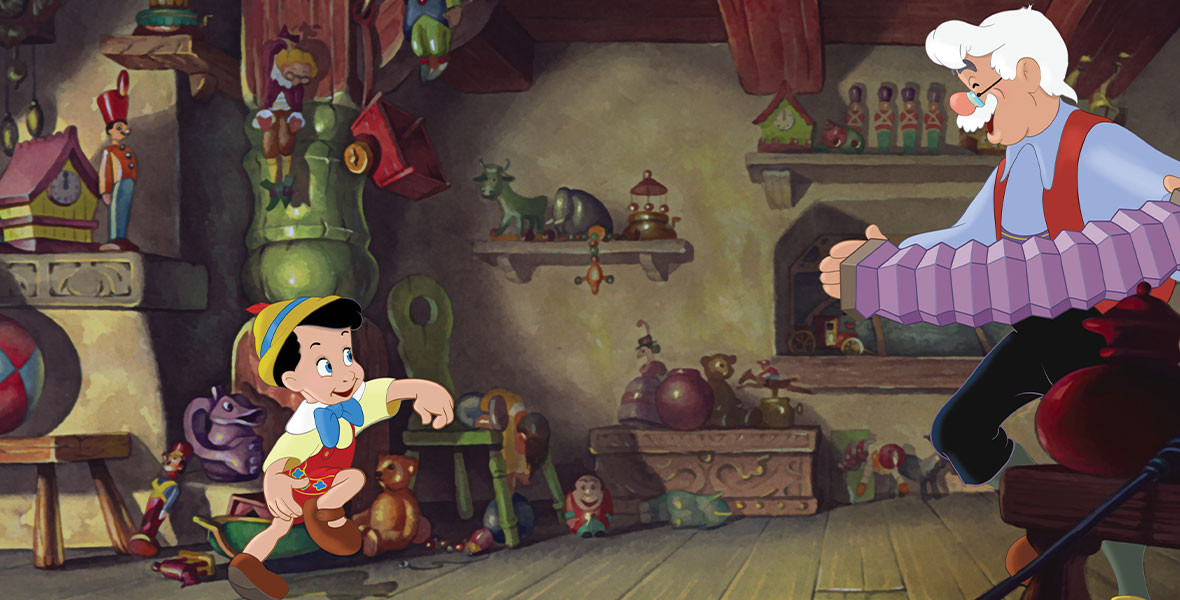 Pinocchio—Monday, February 7, on Disney+
"Hi-Diddle-Dee-Dee," it's this classic's 82nd anniversary! Woodworker Geppetto (voice of Christian Rub) wishes upon a star that the puppet he created, Pinocchio (voice of Dickie Jones), could become a real boy. That very night, the Blue Fairy (voice of Evelyn Venable) appears and grants Geppetto's wish and asks Jiminy Cricket (voice of Cliff Edwards) to serve as Pinocchio's conscience. Jiminy has his work cut out for him when the naïve young boy falls with the wrong crowd; later, Pinocchio redeems himself by saving Geppetto from the clutches of Monstro the whale.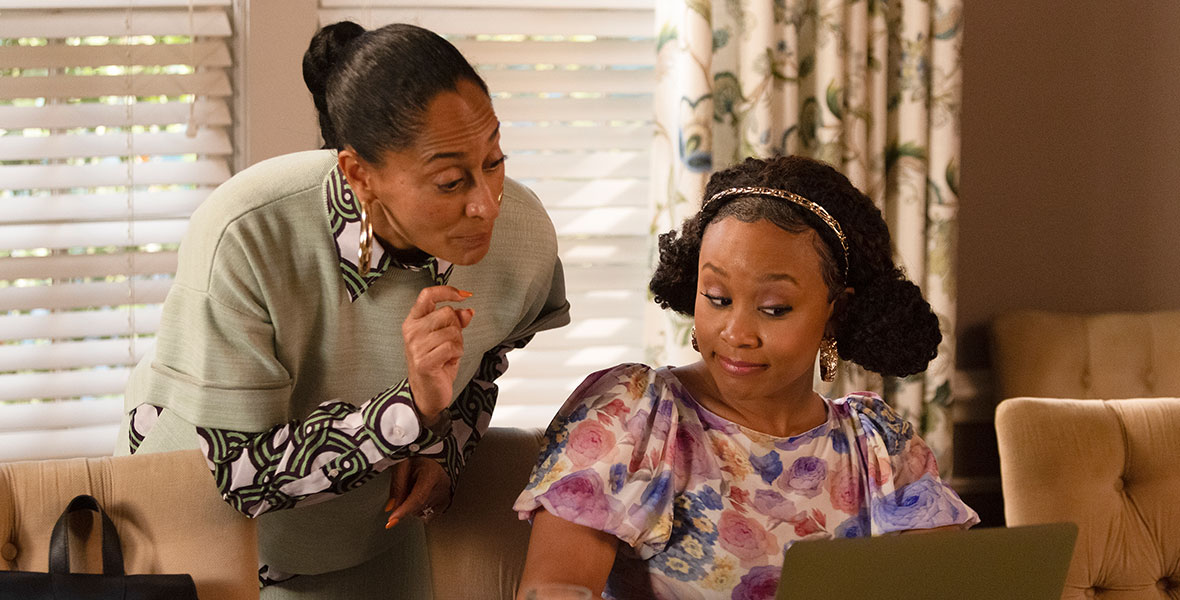 black-ish—Tuesday, February 8, at 9:30 p.m. ET/PT, on ABC
Mother knows best? When Junior's (Marcus Scribner) girlfriend Olivia (Katlyn Nichol) is accepted into Yale, he turns to Bow (Tracee Ellis Ross) for guidance, asking his mom to convince her to stay in Los Angeles and attend USC instead. Will Bow follow her son's wishes or encourage Olivia to choose the Ivy League? Meanwhile, Diane (Marsai Martin) and Jack (Miles Brown) discover the inspiration for Dre's (Anthony Anderson) ads—and it's hitting a little too close to home.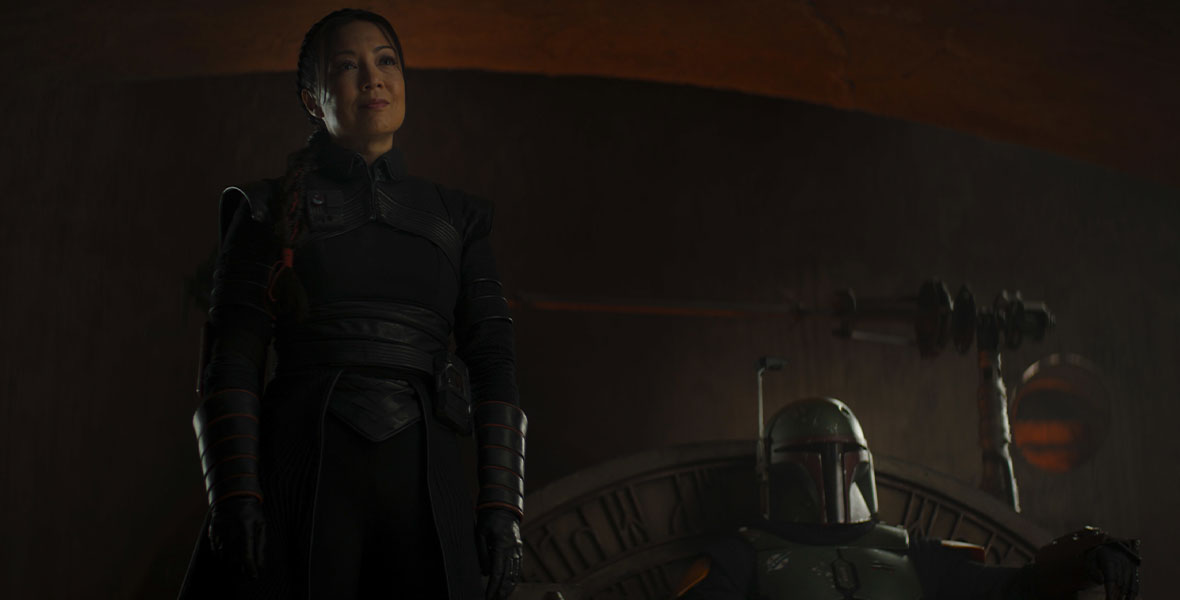 The Book of Boba Fett—Wednesday, February 9, on Disney+
We left off watching Grogu train at Luke Skywalker's Jedi school on Yavin-4, learning how to use the Force… and the power of restraint. Mando (Pedro Pascal) flies to give Grogu his present (and watch his training from afar) before traveling back to Tatooine to help Boba Fett (Temuera Morrison) with his Pyke problem. Meanwhile, Fennec (Disney Legend Ming-Na Wen) lays out a plan to fight the crime syndicate. It all culminates with this season finale… Will Boba bring the Rancor out of its cage?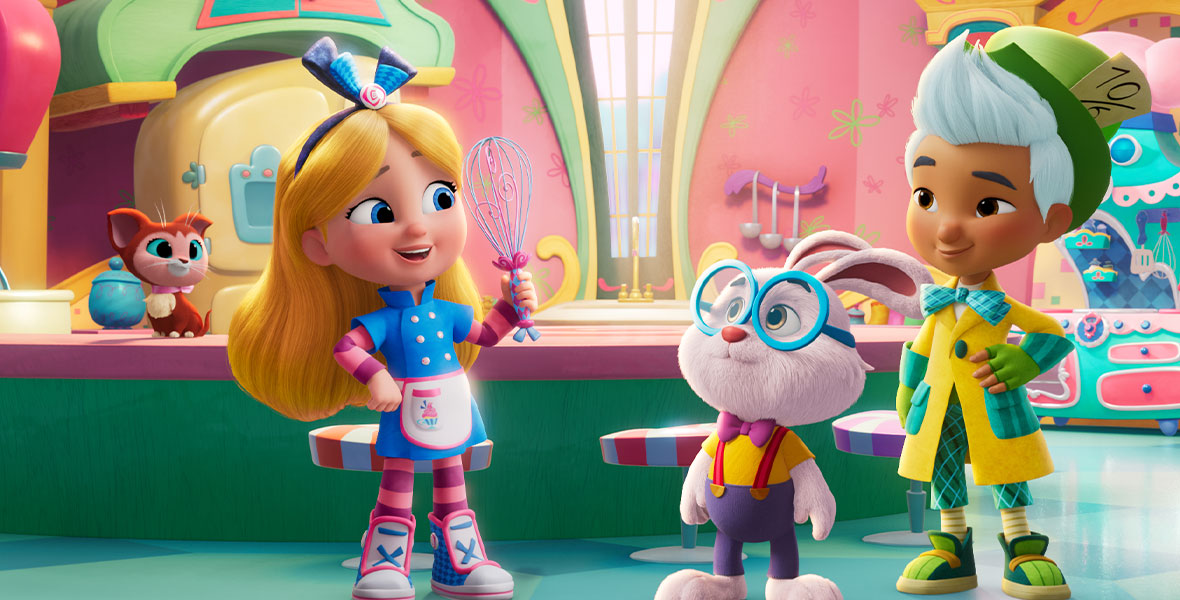 Alice's Wonderland Bakery—Wednesday, February 9, at 10:30 a.m. ET, on Disney Junior and Disney Channel
It'll be a very merry unbirthday when this brand-new animated series premieres across Disney Channel, Disney Junior, and Disney+! Meet Alice (voiced by newcomer Libby Rue), the great-granddaughter of the heroine of the 1951 animated classic Alice in Wonderland and a promising young baker at Wonderland Bakery. In the first episode, which is comprised of two 11-minute stories, Alice surprises her friend Rosa, Princess of Hearts (voiced by Abigail Estrella), with an extraordinary unbirthday cake. Then, hilarious hijinks ensues when the Cheshire Cat (voiced by Max Mittleman) puts in a large order for his party in the Tulgey Wood. The first six episodes will also be available on Disney+ the same day.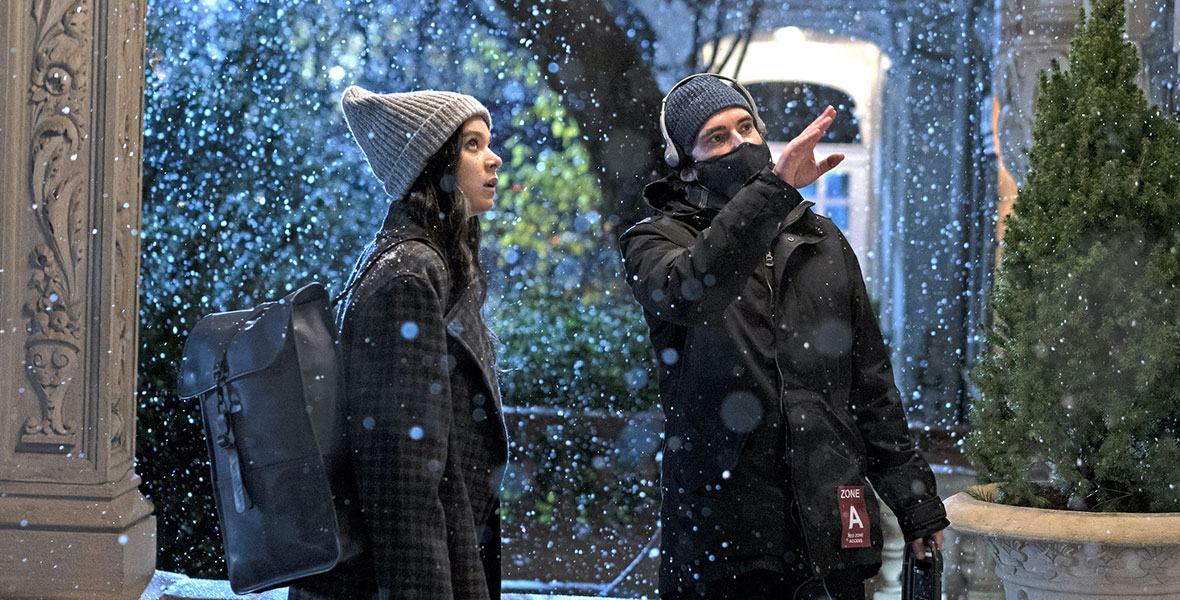 Assembled: The Making of Hawkeye—Wednesday, February 9, on Disney+
Lights, camera, action! Learn how Marvel Studios created the hit series Hawkeye, starring Jeremy Renner and Hailee Steinfeld (above), in this behind-the-scenes feature debuting on Disney+. The immersive episode is an in-depth examination of the latest storytelling in the Marvel Cinematic Universe.