By Zach Johnson
Start the week off with a celebratory viewing of One Hundred and One Dalmatians, which celebrates its diamond anniversary Monday. The following night, new seasons of both To Tell the Truth and mixed-ish will debut on ABC. Then, on Friday, Disney+ will add four seasons of Dinosaurs and the fantasy film Epic to its already vast and ever-growing library.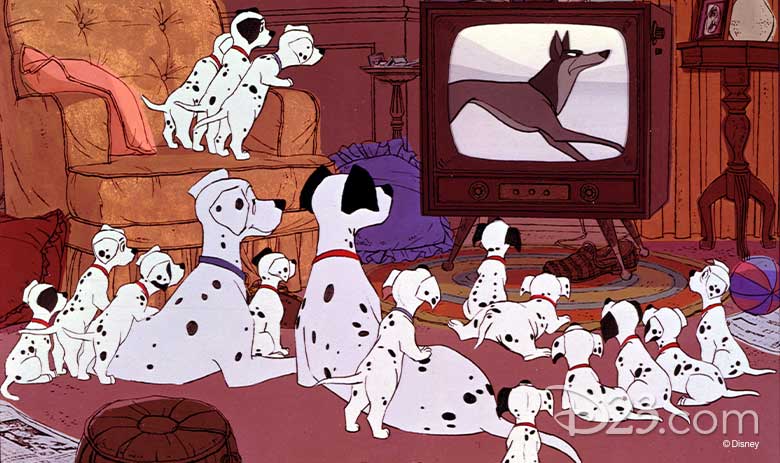 One Hundred and One Dalmatians—Monday, January 25, on Disney+
Celebrate the classic film's 60th anniversary by streaming it for the first—or 101st—time! Cruella De Vil (voice of Disney Legend Betty Lou Gerson) sets the fur-raising adventure in motion when she dognaps all of the Dalmatian puppies in London, including 15 from Pongo (voice of Rod Taylor) and Perdita (voice of Cate Bauer). Using the "Twilight Bark," Pongo leads a heroic cast of animal characters—including Duchess (voice of Marjorie Bennett), Sergeant Tibbs (voice of David Frankham), Princess (voice of Queenie Leonard), The Colonel (voice of J. Pat O'Malley), Old Towser (voice of Tudor Owen), Captain (voice of Disney Legend Thurl Ravenscroft), and others—on a dramatic quest to rescue them all.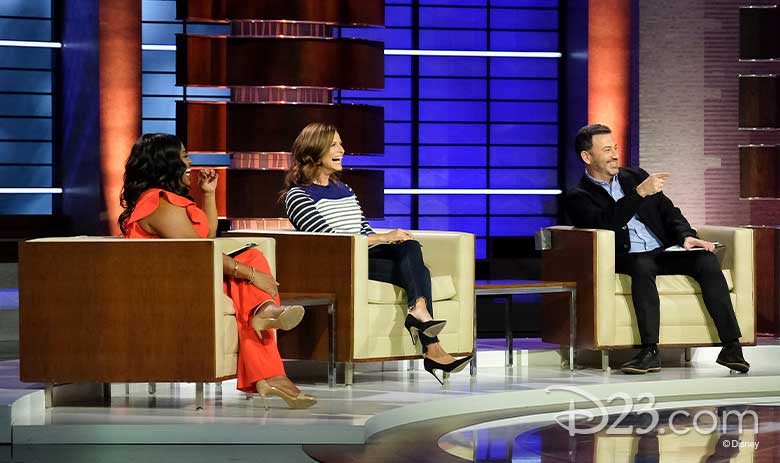 To Tell the Truth—Tuesday, January 26, at 8 p.m. ET on ABC
The season premiere episode will kick off with an enchanting panel of everyday heroes featuring a figure roller-skating champion, a pancake artist, a Baywatch lifesaver, Tabitha from Bewitched, and a Kentucky Derby milliner. Host Anthony Anderson will welcome Jimmy Kimmel, Andrea Savag, and Sherri Shepherd for the season's first celebrity panel.
mixed-ish—Tuesday, January 26, at 9:30 p.m. ET on ABC
In the hilarious and heartwarming season two premiere, Rainbow Johnson (Arica Himmel) gets upset after she discovers that her brother, Johan (Ethan William Childress), has been pretending to be a different race. Their parents, Alicia (Tika Sumpter) and Paul (Mark-Paul Gosselaar), then try to find a way to inspire Johan to be proud of being Black.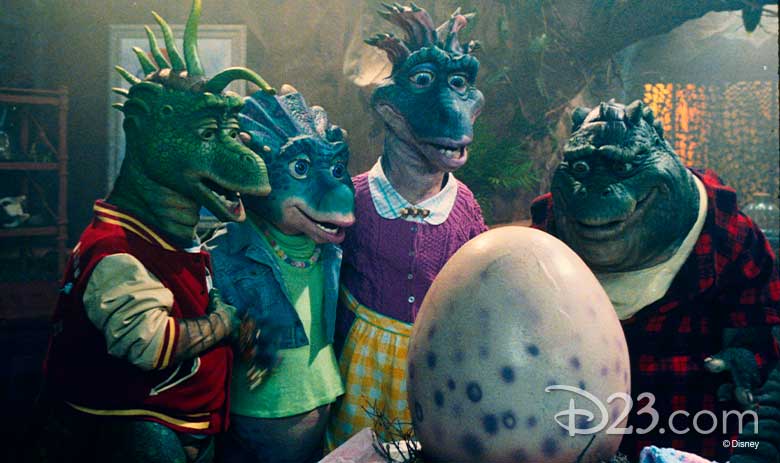 Dinosaurs (Seasons 1-4)—Friday, January 29, on Disney+
The beloved ABC sitcom, which was originally conceived by Disney Legend Jim Henson and ran from 1991 through 1994, is joining the Disney+ library. Dinosaurs follows the Sinclair family—dad Earl (voice of Stuart Pankin); mom Frances (voice of Jessica Walter); children Robbie (voice of Jason Willinger), Charlene (voice of Sally Struthers), and Baby (voice of Kevin Clash); and grandma Ethyl (voice of Florence Stanley)—as they go about their daily lives in the "modern world"—in this case, 60,000,003 BC in Pangaea. Keep an eye out for caveman humans, who make occasional appearances as wild animals and pets!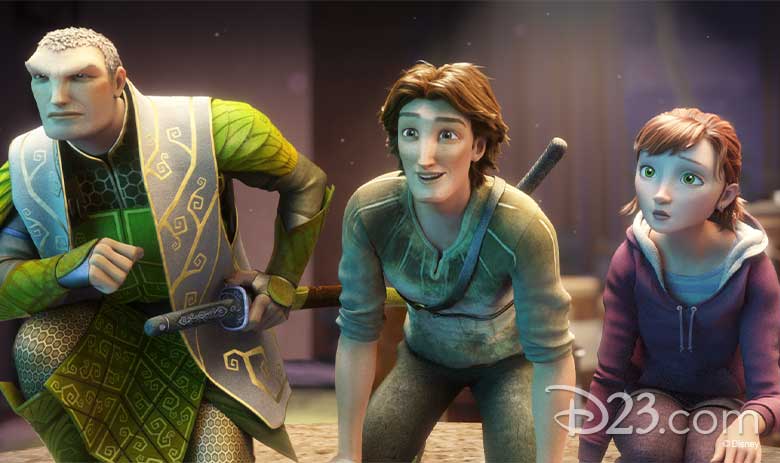 Epic—Friday, January 29, on Disney+
This 2013 animated adventure follows Mary Katherine "M.K." Bomba (voice of Amanda Seyfried), a headstrong, spirited teen who has a strained relationship with her scientist father (voice of Jason Sudeikis). She grows tired of his tales of unseen people who live in the woods. But after she is magically transported to that mythical realm, M.K. gains a new perspective. She joins a race of beings known as the Leafmen in their battle to protect Queen Tara (voice of Beyoncé Knowles-Carter) from the evil Mandrake (voice of Christoph Waltz) and his crew of Boggans. Rounding out the Epic voice cast are Blake Anderson as Dagda, Aziz Ansari as Mub, Colin Farrell as Roninn, Judah Friedlander as Larry, Josh Hutcherson as Nod, Chis O'Dowd as Grub, Pitbull as Bufo, and Steve Tyler as Nim Galuu.