By Zach Johnson
Get ready for a good cry, because The Fault in Our Stars is returning to the Disney+ library this weekend. Also on Friday, the streaming service will debut A Spark Story, chronicling Pixar's SparkShorts filmmaking process. On Sunday, two fan-favorite competition series, Celebrity Wheel of Fortune and Supermarket Sweep, return for new seasons on ABC. That same day, ABC News Live, FX, and ABC will air highlights from the Global Citizen Festival.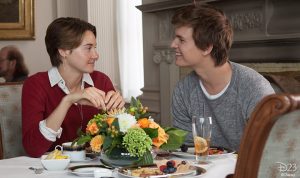 The Fault in Our Stars—Friday, September 24, on Disney+
Forced by her mother to attend a cancer support group, 16-year-old Hazel Grace Lancaster (Shailene Woodley) is surprised when she forms an instant connection with Gus Waters (Ansel Elgort), who lost a leg to bone cancer but has since apparently been in remission. They share an acerbic wit and a love of reading, and after Gus scores an invitation to meet Hazel's favorite reclusive author, the two teens embark on the adventure of their brief lives.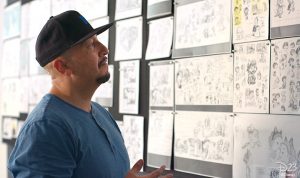 A Spark Story—Friday, September 24, on Disney+
A co-production of Pixar and Supper Club, this feature-length documentary takes an intimate look at Pixar's SparkShorts filmmaking process as two directors strive to get their uniquely personal SparkShorts visions on screen. Directed by Jason Sterman and Leanne Dare, A Spark Story introduces Aphton Corbin (director of Twenty Something) and Louis Gonzales (director of Nona), who navigate the emotional roller coaster of stepping into a leadership role and inspiring their crews. Giving an exclusive and immersive look at the filmmakers and their films, it also explores the creative philosophy that makes Pixar unique.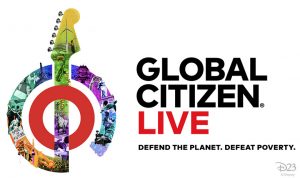 Global Citizen Live—Sunday, September 26, at 1 p.m. ET on ABC News Live, 3 p.m. ET on FX and 7 p.m. ET on ABC (Special)
The global event will feature dozens of artists, activists, corporate leaders, philanthropists, and world leaders uniting to defend the planet and defeat poverty—all in support of Global Citizen's year-long Recovery Plan for the World campaign, which is working to kickstart an equitable global recovery from the COVID-19 pandemic. Artists and advocates donating their time and talent to the global special include Andrea Bocelli, Billie Eilish, BTS, Camila Cabello, Coldplay, Demi Lovato, Doja Cat, Duran Duran, Ed Sheeran, Green Day, H.E.R., Hugh Jackman, Keith Urban, Lizzo, Lorde, Meghan Markle, Metallica, Prince Harry, Ricky Martin, Shawn Mendes, Stevie Wonder, The Weeknd, Usher, and many more.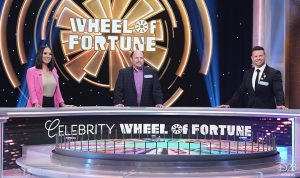 Celebrity Wheel of Fortune—Sunday, September 26, at 8 p.m. ET on ABC
Hosted by Pat Sajak and Vanna White, America's Game® invites celebrity contestants to spin the world's most famous Wheel and solve word puzzles for a chance to win up to $1 million for a charity of their choice. Celebrity contestants competing in the season premiere include Jason Alexander (playing for Americares), "The Miz" (playing for Connor's Cure at the V Foundation for Cancer Research), and Cheryl Burke (playing for PhilDev).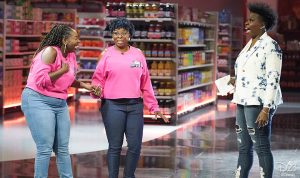 Supermarket Sweep—Sunday, September 26, at 9 p.m. ET on ABC
Attention, shoppers! The fast-paced and energetic game show, hosted and executive produced by Leslie Jones, returns for season two. Watch three teams of two battle it out using their grocery shopping skills and knowledge of merchandise to win big cash prizes.