By Nicole Nalty
If you've been to the park, you know that food is an integral part of the Epcot experience. Whether you're working your way around World Showcase during Epcot International Food & Wine Festival, or are a regular at the Rose & Crown patio during IllumiNations: Reflections of Earth, chances are you've had a taste of the awesome culinary options at Epcot. But…have you tried these?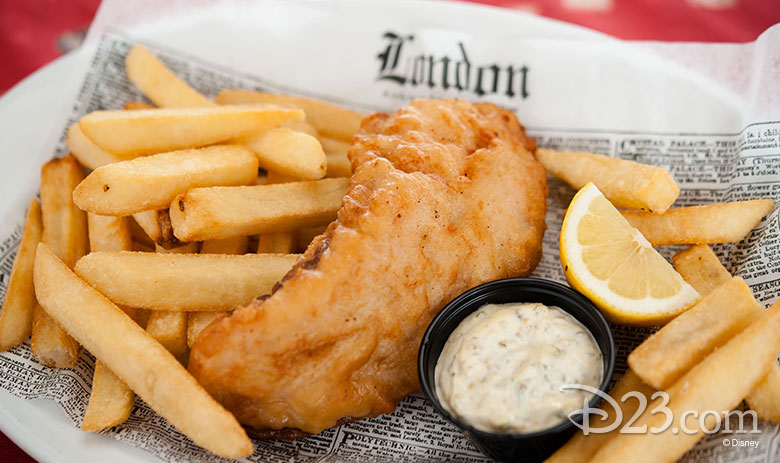 1. Fish & Chips, Yorkshire County Fish Shop, U.K. Pavilion
Speaking of Rose & Crown, you can pick up this delicious delicacy at the pub, but we suggest checking out Yorkshire County Fish Shop, just next door. Crispy battered fish; hot, fresh, chips… yes, please!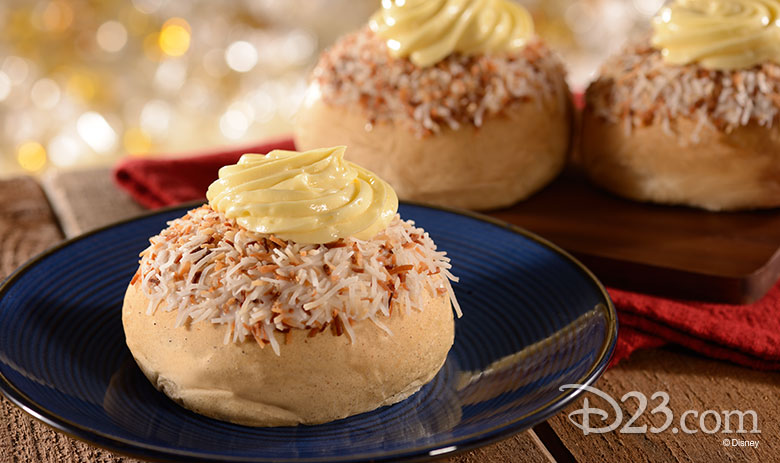 2. Skølebrod, Kringla Bakeri Og Kafe, Norway Pavilion
Sink your teeth into a sweet cardamom bun filled with vanilla crème custard and topped with glazed and toasted coconut. Just be sure to bring some friends along so you can get a taste of some of the other amazing pastries that didn't make this list––the Troll Horn is one of our other favorites!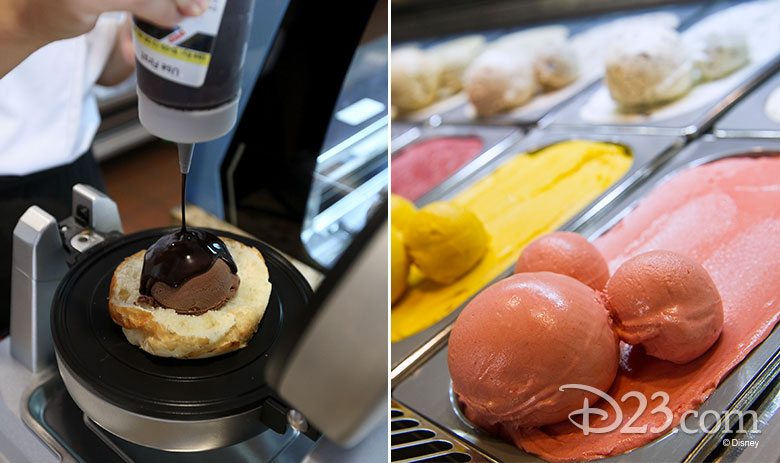 3. Croque Glacé, L'Artisan des Glaces, France Pavilion
There are so many amazing things to eat in the France Pavilion, but do yourself a favor and save some room for a trip to L'Artisan des Glaces. The ice cream shop boasts a variety of delicious flavors (and look how cute those Mickey-shaped scoops are!) and some pretty creative concoctions that combine French pastries with their signature ice cream. Treat yourself to a croque glacé, your choice of ice cream and sauce, in between two slices of homemade brioche and pressed warm. Yep, that's a real thing.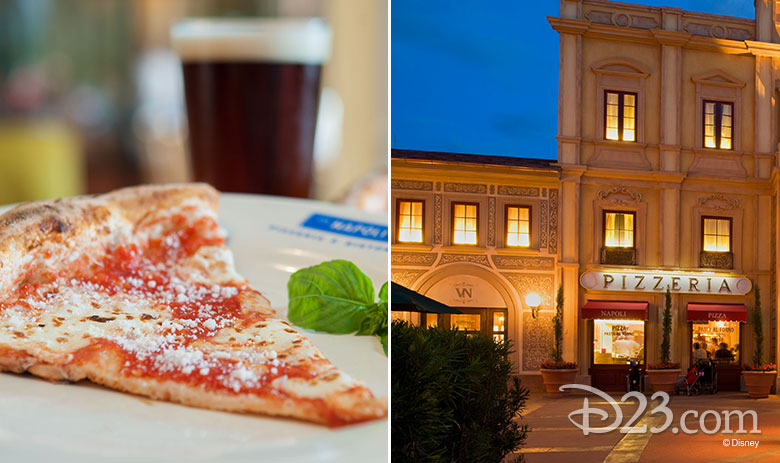 4. Pizza Margherita, Via Napoli Pizza Window, Italy Pavilion
In our opinion, nothing beats a great slice of pizza––and where better to go than Italy for a piece of pie? Stop by the pizza window at Via Napoli for a slice of margherita pizza… or if you're feeling adventurous try the Pizza Bianca with Pomodoro sauce, prosciutto, arugula, and fresh mozzarella.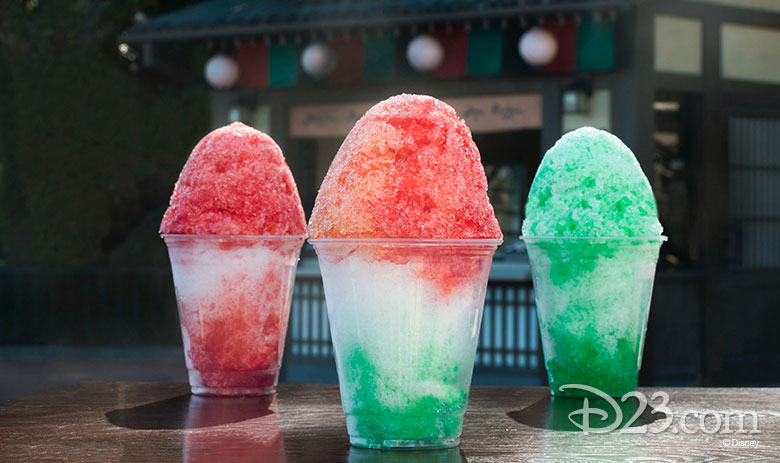 5. Kakigōri, Kabuki Cafe, Japan Pavilion
Three words: Japanese Shaved Ice. Available in rainbow, melon, strawberry, cherry, melon, and tangerine flavors, and the option to top with sweet milk. So many options––do your thing!