By Jessica Benda
A cross-continental road trip is no easy feat, but fortunately, Disney's Animal Kingdom Theme Park brings the continents to us!
At Walt Disney World Resort, EPCOT is often known for whisking guests around the world, but Disney's Animal Kingdom devotes several areas to real-life locations. Sadly, Pandora – The World of Avatar and Dinoland U.S.A. don't exist outside of the park (unless you leap forward several hundred years or go back a few million), but the park's Asia and Africa sections reflect international inspiration.
In honor of Disney's Animal Kingdom's 25th anniversary on Saturday, April 22, we've rounded up some of the park's attractions that you can find in real life.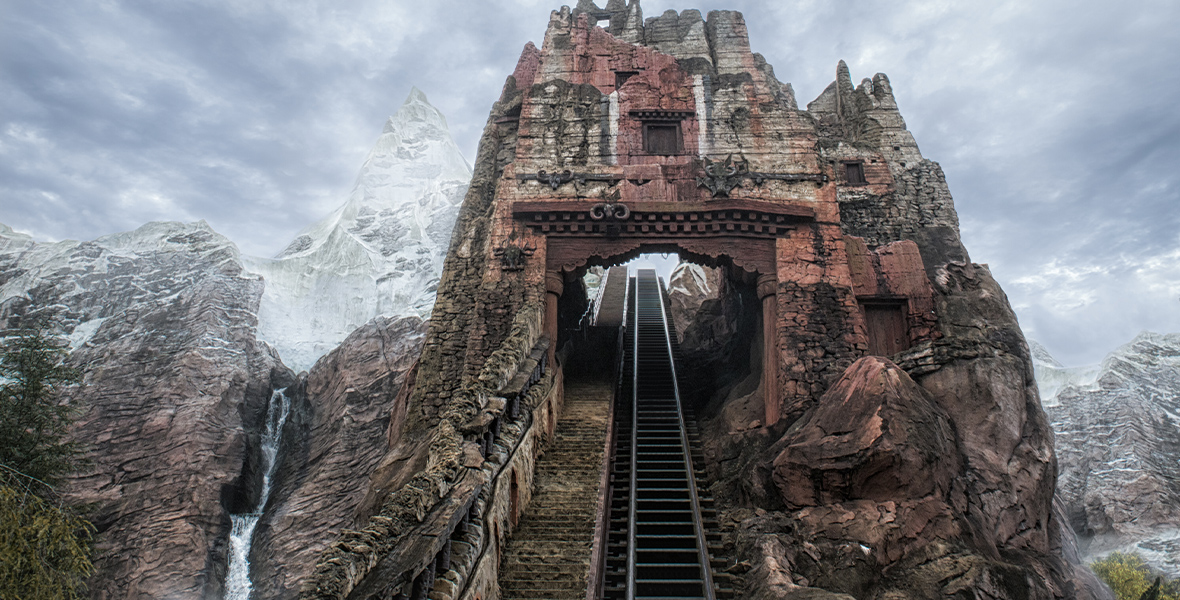 Expedition Everest – Legend of the Forbidden Mountain
The mighty Mount Everest is the supreme challenge for any climber, so it's no wonder that Walt Disney Imagineers wanted to replicate it! In Expedition Everest – Legend of the Forbidden Mountain, guests wander into a Tibetan Village to board a speeding train, which twists through the icy Himalayas. If ascending the mountain wasn't daunting enough, the mythical Yeti might just try to keep you there.
Yeti spottings aren't quite as standard in the Great Himalayas of southeast Asia, but Everest carries other challenges for even the most-seasoned climbers. With an elevation of about 29,032 feet, Everest is the world's tallest peak. Though dazzling, the mountain has claimed the lives of more than 300 people with its perilous terrain, freezing temperatures, and thin oxygen.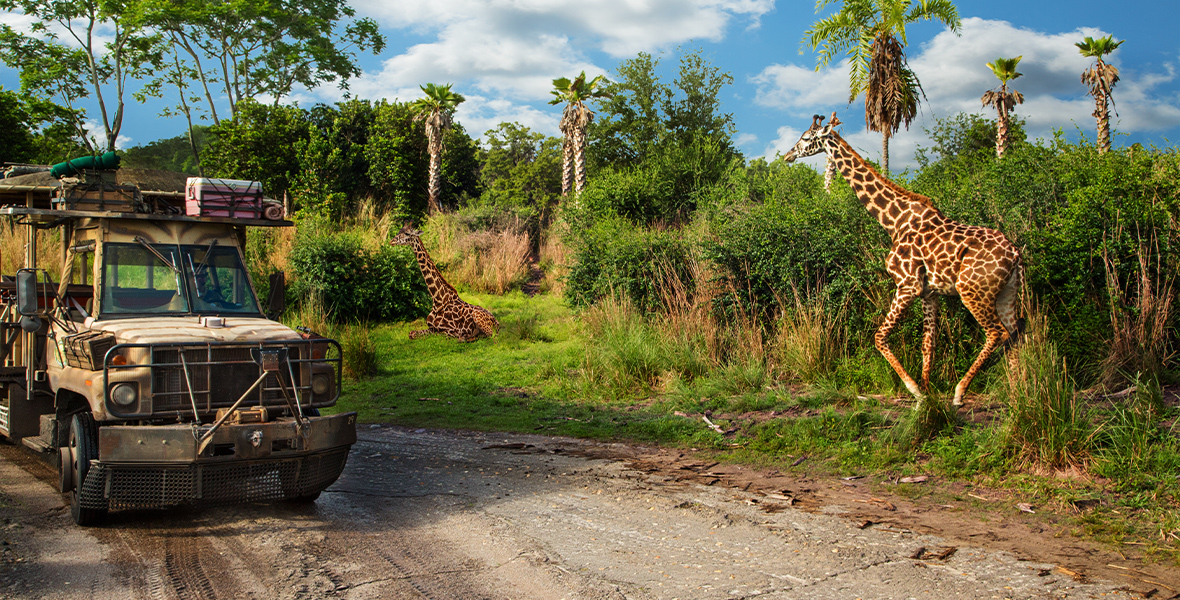 Kilimanjaro Safaris
In Kilimanjaro Safaris, 30 species roam 110 acres of picturesque open plains, shady forest landscapes, and rocky wetlands. Guests board a guided safari vehicle for an 18-minute tour through Harambe Wildlife Reserve, which simulates a lush African savanna.
Similar safaris run daily in several parts of Africa, and they are especially popular in Kenya and Tanzania. Kilimanjaro Safaris shares its name with Africa's tallest mountain, Mount Kilimanjaro, which towers at 19,430 feet tall! Located in Tanzania, it's the largest free-standing mountain worldwide, which means it's not part of a mountain range.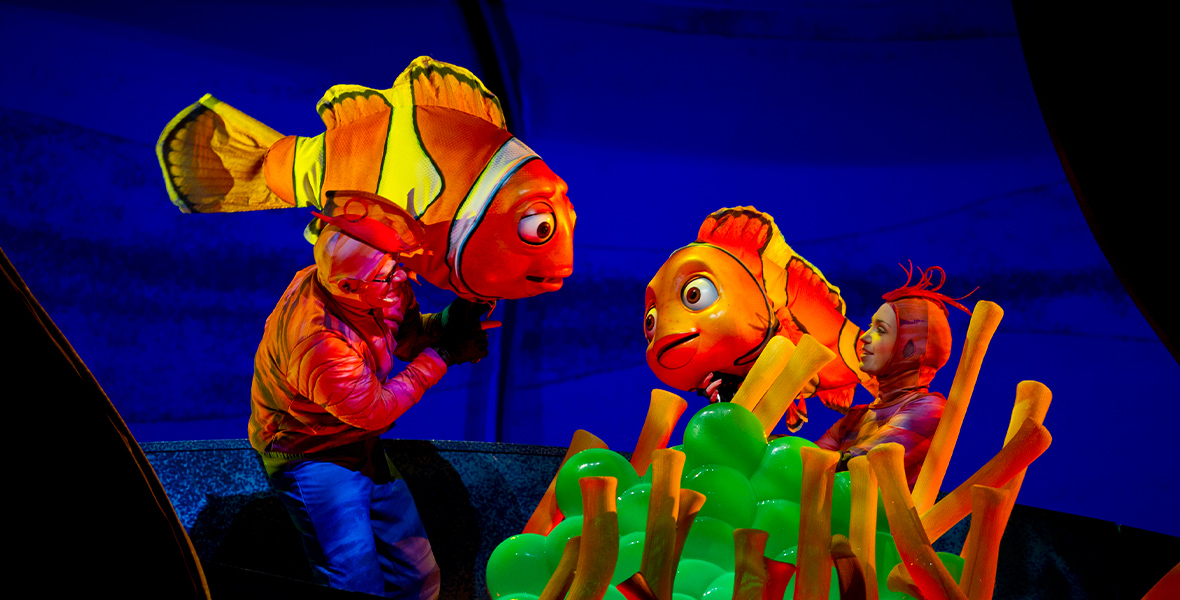 Finding Nemo: The Big Blue… and Beyond!
This exciting stage show brims with innovative puppetry, catchy songs, and real-world locations! Based on Disney and Pixar's beloved feature, Finding Nemo, the 25-minute tale is set in the oceans we all know and love. The adventure starts with the fish from Dr. P. Sherman's office, located in Sydney, Australia. While 42 Wallaby Way may not be a verified address, the landmarks seen in the movie—including the Sydney Opera House and harbor—are home to hundreds of explorers each day. Of course, nearby is the spectacular Great Barrier Reef that Marlin, Nemo, and Dory call home.
In the 2016 film Finding Dory, our fish friends cross the Pacific Ocean to get to the Marine Life Institute, a setting for part of the stage show. The institute is fictional, but Morro Bay, California, is a spectacular real-life location. The Monterey Bay Aquarium isn't too far off!
Maharajah Jungle Trek
Explorers search Southeast Asia through the Maharajah Jungle Trek, which teems with native animals such as the Asian tiger. The Anandapur Royal Forest was crafted especially for Disney's Animal Kingdom, but Southeast Asia is certainly real! The animals seen on the trek—such as Elds deer, the Malayan flying fox, and blackbuck—are native to Southeast Asian regions such as India and the Philippines.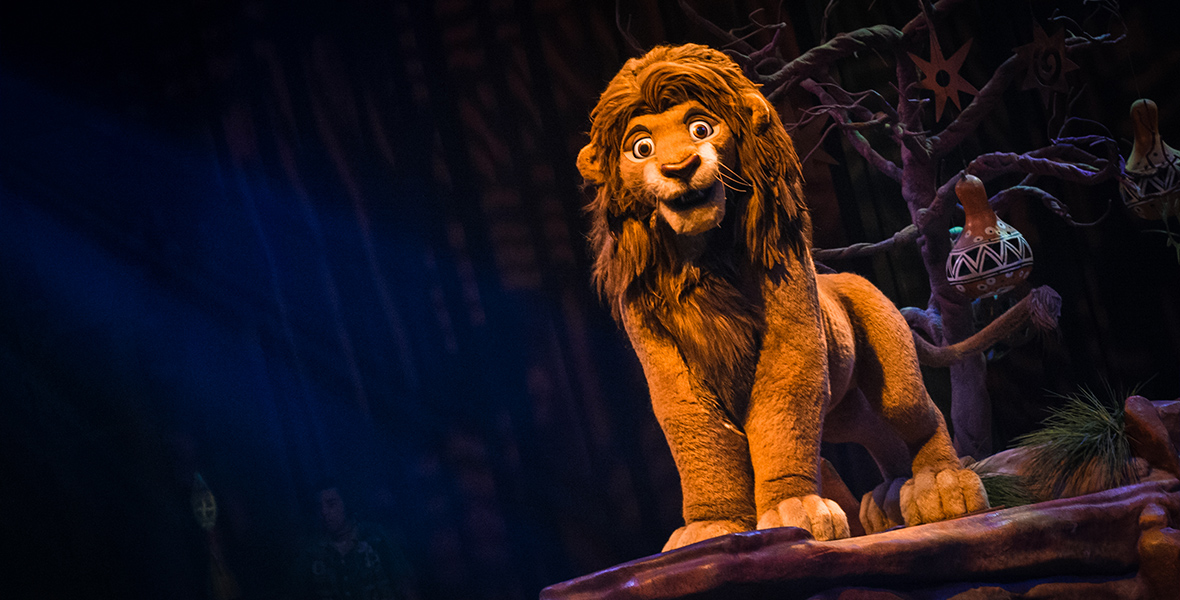 Festival of the Lion King
In Festival of the Lion King, song, dance, and puppetry shine throughout the 40-minute stage show. Audiences are whisked away to the Pride Lands, a sprawling savanna of African wildlife. You got us—the Pride Lands aren't technically a real place, at least by that name, but the inspiration is just as spectacular. For The Lion King, animators traveled to Hell's Gate National Park in Kenya's Great Rift Valley. The East African park is a bevy of wildlife and sweeping cliffs, and it just might remind you of some of your favorite spots in The Lion King!