[/caption] Charlie Callas (1927-2011)
Known by Disney fans for voicing the iconic Elliott the dragon in Pete's Dragon, Charlie Callas passed away on January 27, 2011, in Las Vegas, Nevada. His storied career includes many memorable parts in such films as The Big Mouth and Mel Brooks' Silent Movie, High Anxiety, and History of the World: Part I. Charlie also performed stand-up comedy in Las Vegas for many years and appeared on television in Switch, The Tonight Show, The Monkees, Love, American Style, and The Love Boat.Collin Campbell (1926-2011)
From animation and film to theme parks, Collin Campbell worked on a number of distinguished projects throughout his Disney career. He is widely known as the voice of Mole in the "Mr. Toad" segment from The Adventures of Ichabod and Mr. Toad. And as a layout and background artist, he worked on Lady and the Tramp, The Truth About Mother Goose, and Donald in Mathmagic Land. At the parks, Collin added his artistic talents to Walt Disney's Enchanted Tiki Room, Pirates of the Caribbean, and it's a small world, among others. He passed away on April 2, in Lighthouse Point, Florida.
John Barry (1933-2011)
John Barry, one of the most acclaimed and revered movie composers of all time, passed away January 30, 2011. The five-time Academy Award®-winning composer of music for such classic films as Born Free, The Lion in Winter, and Dances with Wolves, also was known for his work on James Bond film scores. For Disney, John scored the music for the 1979 film The Black Hole. His songs "Ride to Fort Hays" and "Buffalo Hunt" from Dances with Wolves can be heard at the Fort Wilderness Lodge area at Walt Disney World Resort.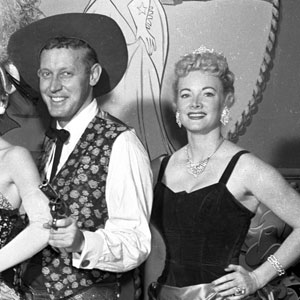 Disney Legend Barton K. "Bo" Boyd (1942-2011)
Barton K. "Bo" Boyd, who joined Disney on February 14, 1968, as an assistant supervisor and who would go on to oversee the longest periods of sustained growth in Disney merchandising history, passed away April 13 at his home in Mesquite, Nevada.
After several promotions and joining the team creating merchandise for Disneyland, Bo was asked to move to Florida in early 1971 to prepare for the opening of Walt Disney World. Soon, he was promoted to director, Merchandise Division. In 1976, he relocated back to California, where he assumed the role of vice president, Retail Merchandising, and established a central buying office for both parks.
In 1983, Bo was asked to run a new division: Disney Consumer Products. During his tenure, he oversaw such initiatives as Licensed Merchandise, Walt Disney Records, and, in Publishing, the start of Hyperion Press and a line of Disney magazine products. The granddaddy of them all, however, was the establishment of the first Disney Store outside the grounds of the theme parks. The first store opened in Glendale, California, in 1987, and Bo grew that innovative business in 10 years to more than 600 stores in the United States and in eight foreign countries.
Bo was named chairman of Disney Consumer Products in 1997. He retired in 2001, 33 years to the day that he first walked down Main Street, U.S.A. for his first job at Disneyland. He had been involved with Disney merchandise longer than any person in the history of the Company other than Walt's brother Roy O. Disney.
Grace Godino (1915-2011)
Grace Godino was an inker in the Ink and Pain department at the Walt Disney Studios. She added color to such films as Snow White and the Seven Dwarfs and to many cartoon shorts at Walt Disney Studios. Grace later worked as a stand-in for Rita Hayworth. Grace passed away on May 31 in Bolinas, California.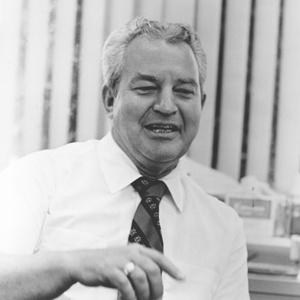 Disney Legend Bill Justice (1914-2011)
In his 42 years at Disney, Bill Justice, who passed away February 10, 2011, lent his considerable talents to dozens of classic films, from Fantasia (1940) and Make Mine Music (1946) to Alice in Wonderland (1951) and Peter Pan (1953). Among the memorable characters he animated are the precocious Thumper for Bambi and those mischievous characters, Chip and Dale.
During the 1950s, Bill directed several experimental shorts, including Noah's Ark, A Symposium On Popular Songs, and The Truth About Mother Goose, all of which were nominated for Academy Awards. Along with fellow Disney Legend Xavier ("X") Atencio and artist T. Hee, Bill also used the painstaking technique of stop-motion animation in live-action Disney features, including The Parent Trap (1961) and Mary Poppins (1964). In all, Bill contributed to 57 shorts and 19 features.
Recognizing Bill's immense talent, Walt tapped Bill to join Walt Disney Imagineering in 1965, where he programmed Audio-Animatronics® figures for such Disneyland attractions as Great Moments with Mr. Lincoln, Mission to Mars, Pirates of the Caribbean, Haunted Mansion, Country Bear Jamboree, and America Sings. He was named a Disney Legend in 1996.
Charles Jarrott (1927-2011)
Charles Jarrott, a British film and television director best known for costume dramas he directed for producer Hal B. Wallis, passed away on March 4. For Disney, Charles directed The Last Flight of Noah's Ark (1980) and Condorman (1981). He also directed two episodes of Walt Disney's Wonderful World of Color.
Kenneth Mars (1935-2011)
Kenneth Mars, who played Marshal Woolly Bill Hitchcock in The Apple Dumpling Gang (1979) and voiced the character of King Triton in The Little Mermaid (1989), passed away February 12, 2011. A skilled and much-sought-out character actor who enjoyed a film and television career that spanned more than 45 years, Kenneth is perhaps best remembered for his roles in several Mel Brooks films, including The Producers and Young Frankenstein. His other roles for Disney include voicing the characters of Heimlich Menudo and Prof. Buzz on Tale Spin and Tuskerninni for Darkwing Duck. Kenneth voiced Triton for the Kingdom Hearts videogames, appeared as Bud Holstein in "Just Like Family" on the Disney Channel's Mickey Mouse Club, and even made an appearance on Hannah Montana in 2007, playing Gunther the Innkeeper.
Harry Morgan (1915-2011)
Harry Morgan was a film actor, whose Disney film credits include The Barefoot Executive (E.J. Crampton), Scandalous John (Hector Pippin), Snowball Express (Jesse McCord), Charley and the Angel (angel), The Apple Dumpling Gang (Homer McCoy), The Cat From Outer Space (General Stilton), The Apple Dumpling Gang Rides Again (Major Gaskill), and on television in 14 Going on 30. Harry passed away on December 7 in Los Angeles.
Pete Postlethwaite (1946-2011)
Pete Postlethwaite was a British actor who played the Old Man in James and the Giant Peach and Mr. Veeck in Dark Water, distributed by Touchstone Pictures. His other film credits include his Oscar®-nominated performance as Giuseppe Conlon in In The Name of the Father, and roles in Romeo + Juliet and The Lost World: Jurassic Park, among others. Pete passed away on January 2, 2011 in Shrewsbury, England.
Florence "Flo" Daniel Renoudet (1929-2011)
Flo Daniel Renoudet, the wife of veteran Disney voice and character actor Peter Renaday (real name: Renoudet), passed away on February 18, 2011. After graduating from college in 1957, she moved to California and began a 35-year career in the Music department of Walt Disney Studios, where she served as executive secretary to Robert Jackman and, later, Jay Lawton.
Disney Legend Betty Taylor (1919-2011)
The spunky leader of a troupe of western dance hall girls, in Disneyland's popular Golden Horseshoe Revue, Betty Taylor passed away at her home in Washington State on June 4. She became the darling of nearly 10 million guests, who, over the years, visited the saloon to see the world's longest-running stage show in the history of entertainment.
In the nearly 45,000 performances that she appeared in, the charming, vivacious blonde never lost her girlish enthusiasm for playing the role of Pecos Bill's sweetheart. "Betty Taylor must have been born to become Slue Foot Sue in Disneyland's Golden Horseshoe Revue," says Disney Legend Marty Sklar, about the way Betty owned the role and performed every show as if it were her first. "She knew how to belt out a tune, in the storied tradition of an old western saloon, and she held her own on a stage with the wild and wacky antics of Pecos Bill [comedian Wally Boag], the brogue of an Irish tenor [Fulton Burley], and a chorus line of can-can dancers. Imagine doing that five times a day for 31 years and 45,000 performances! Betty was a true trooper who loved playing the part in the show, and loved performing for Disneyland audiences."
Betty retired from the Golden Horseshoe Revue in 1987. She continued to appear in special events, such as Walt Disney's Wild West, a retrospective of Walt's vision of the American West, which was showcased in 1995 at the Gene Autry Museum of Western Heritage in Los Angeles.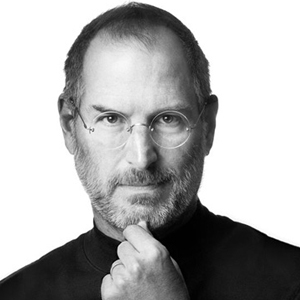 Steve Jobs (1955-2011)
Steven P. Jobs, the visionary co-founder and former chief executive of Apple Inc., passed away on October 5. "Perhaps more than any other chief executive, Mr. Jobs was seen as inseparable from his company's success," The New York Times wrote at the time of his passing. "The company has outflanked most of its rivals in the technology industry with the iPhone and the iPad, which have been blockbuster hits with consumers."
Steve Jobs founded Apple in 1976 with Steve Wozniak, and built an early reputation for the company with the Apple II computer. After the Macintosh was introduced in 1984, the company's business stalled, and Steve left Apple in 1985. The following year, with a small group of Apple employees, he founded NeXt Computer, which failed to take hold in the corporate marketing field. In 1986, he acquired the computer graphics division of Lucasfilm Ltd, which was spun off as Pixar Animation Studios. He is credited in Toy Story (1995) as an executive producer. He remained CEO and majority shareholder at 50.1 percent until Disney acquired the company in 2006, making him Disney's largest individual shareholder at seven percent and a member of Disney's Board of Directors.
"Steve Jobs was a great friend as well as a trusted advisor. His legacy will extend far beyond the products he created or the businesses he built. It will be the millions of people he inspired, the lives he changed, and the culture he defined," said Disney President and CEO Bob Iger, in a statement at the time of his passing. "Steve was such an 'original,' with a thoroughly creative, imaginative mind that defined an era."
By D23's Max Lark and Billy Stanek