By D23 Team
On this day in 1984, the Disney film pool got a bit deeper when Splash, starring Tom Hanks and Daryl Hannah, premiered. This debut marked the beginning of Touchstone Pictures. From its start back in '84 until now, Touchstone has released films that have gone on to win Oscars®, Golden Globes, and most important of all, become a staple in our homes.
While there are some favorites we know you know (Who Framed Roger Rabbit and Tim Burton's The Nightmare Before Christmas to name only two), here are 15 of our favorite films you might not have known were Disney films.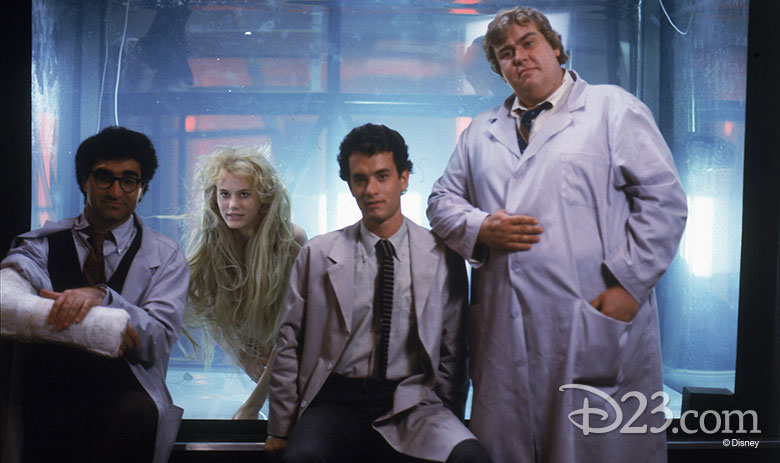 Splash (1984)
No list of Touchtone films would be complete without the very first one, and what an auspicious debut it was! Directed by Ron Howard—and penned by his Happy Days writer/producer pals Lowell Ganz and Babaloo Mandel—Splash stars Tom Hanks as Allen Bauer, a New Yorker who as a child encountered a beautiful mermaid in the waters off Cape Cod. After a particularly disastrous break-up, Allen travels back to Cape Cod—and is saved from drowning by that very same mermaid (Daryl Hannah). Taking on human form, she follows Allen to Manhattan, where she learns English by watching television and takes the name "Madison" based on a street sign… all while she and Allen fall madly in love, of course. Adventure ensues when an overzealous marine biologist (Eugene Levy) captures Madison for experimentation—and it's up to Allen and his eccentric brother Freddie (John Candy) to save her.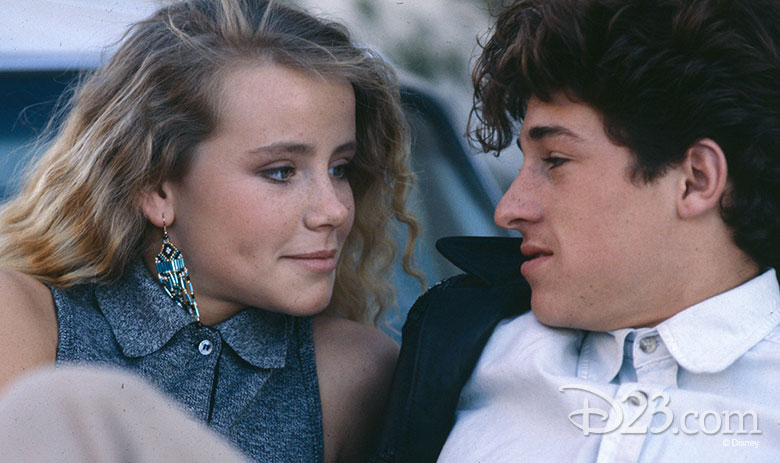 Can't Buy Me Love (1987)
Just the name might already have your head bopping to the classic tune from The Beatles, but this Steve Rash film is a true '80s classic. Starring Patrick Dempsey (the future McDreamy on ABC's Grey's Anatomy) and Amanda Peterson, this teen romantic comedy gave us everything that Rom Com fans need: the unlikely couple, the daring romances, and of course, a big New Year's Eve party.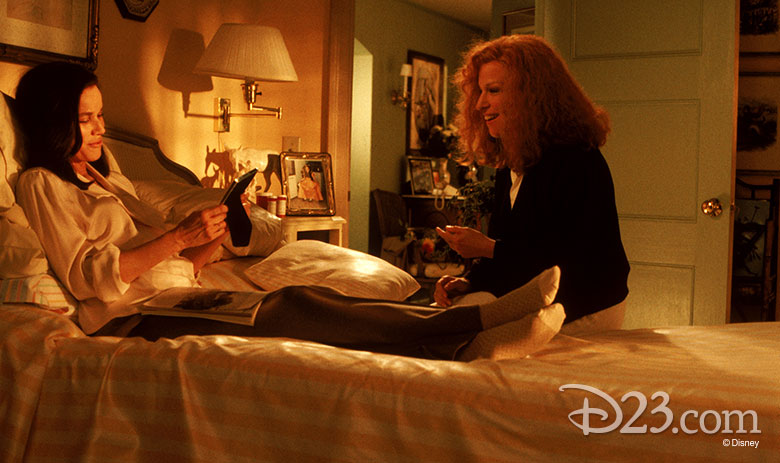 Beaches (1989)
Based on the novel by Iris Rainer Dart, this film starred Bette Midler (yes, Winifred herself) and Barbara Hershey as C.C. and Hillary Whitney, two friends who reflect on their lives from childhood into adulthood. This film was not only a hit, but also climbed the Billboard charts with "Wind Beneath My Wings," which would go on to win two Grammys®.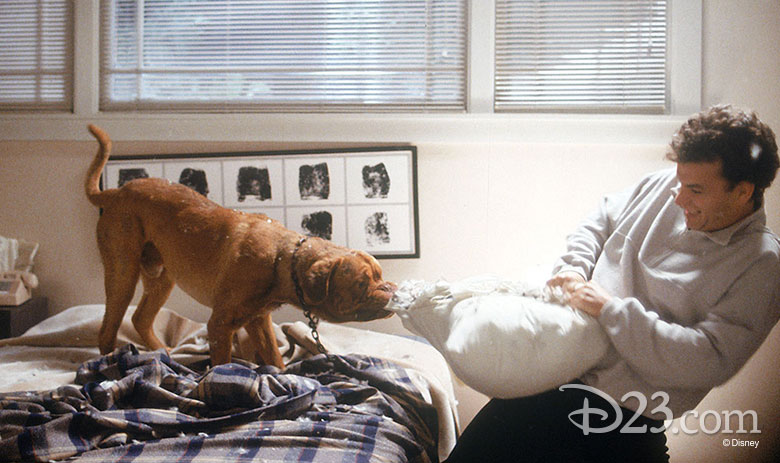 Turner & Hooch (1989)
Tom Hanks starred in several Touchstone hits over the years, including Turner & Hooch—a "buddy cop" comedy where one of the cops just happens to be an extremely large, and very drool-tastic, dog. Small-town detective Scott Turner (Hanks) is known for his persnickety ways; after his elderly friend is murdered, Scott is forced to take in the friend's bumbling dog, Hooch, who just happens to be the only witness to the crime. Soon enough, Hooch wreaks major havoc on Scott's well-ordered life… but he does force Scott to meet the town's veterinarian (Mare Winningham), and romance results. Can this mismatched human/canine pair bring the bad guys to justice?
Dead Poets Society (1989)
We doubt there isn't a film fan anywhere that hasn't heard the phrase "Oh, Captain, my Captain," and it's probably not because they're a big fan of Walt Whitman. Peter Weir's 1989 film starring Disney Legend Robin Williams was an instant classic. While it may have taken a while for the students of Welton Academy to warm up to Mr. Keating, we fell head over heels for him, this story, and this film right from the opening scene.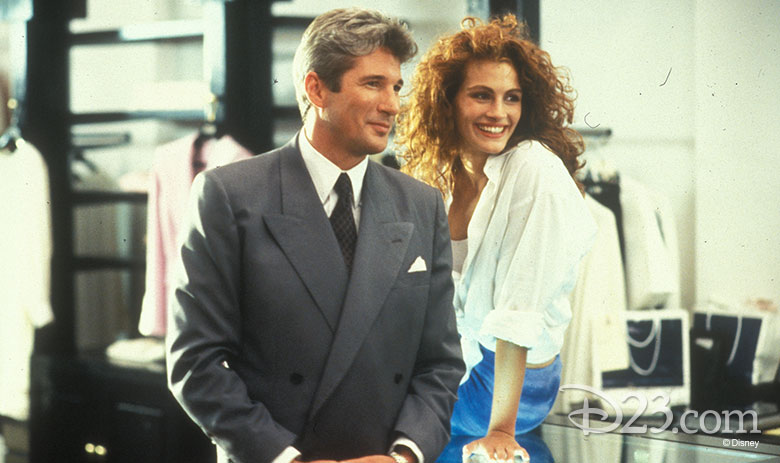 Pretty Woman (1990)
Before he was playing the devil in Hocus Pocus or bringing the country of Genovia and its rightful Queen to our attention, Disney Legend Garry Marshall brought Pretty Woman to the silver screen in 1990, helmed by Richard Gere and Julia Roberts. It's a classic Hollywood rags-to-riches story, with a couple unexpected twists and turns we won't spoil, just in case you haven't seen it yet.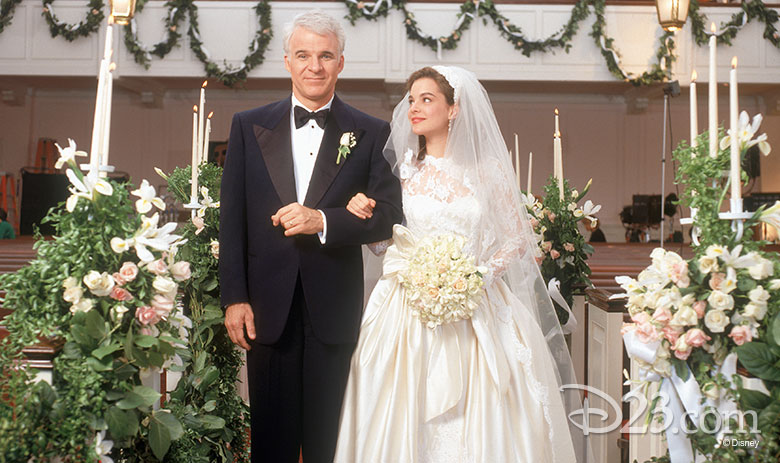 Father of the Bride (1991)
In 1991 we saw Disney Legend Steve Martin in a totally new pair of shoes. The comedic legend found himself as the reluctant father of the soon-to-be-bride Kimberly Williams in Father of the Bride. Follow along with the Banks family's fortunes, and misfortunes, as they prepare for their oldest daughter's wedding. Directed by Charles Shyer, this film also stars Diane Keaton and Martin Short, rounding up an all-star cast that delivered all-star comedy.
Sister Act (1992)
This hilarious vehicle for Disney Legend Whoopi Goldberg spawned both a sequel and a Broadway musical—and it's one of Touchstone's biggest-ever hits. Reno lounge singer Deloris Van Cartier (Goldberg) accidentally witnesses a murder at the hands of her mobster boyfriend, Vince LaRocca (Harvey Keitel), and is forced to enter the witness protection program… in the form of a nun living inside a small San Francisco convent. Now known as Sister Mary Clarence, Deloris clashes with the Mother Superior (Maggie Smith) until she proves her mettle by revitalizing the convent's somber choir with upbeat tunes—which begin to attract a younger crowd to the church. Eventually, Deloris is found by Vince's henchmen and taken back to Reno, but her new "sisters" ultimately save the day. Also starring Kathy Najimy (Hocus Pocus) as Sister Mary Patrick, Sister Act was directed by Emile Ardolino.
Runaway Bride (1999)
Co-produced by Touchstone and Paramount, Runaway Bride was directed by Garry Marshall and stars Julia Roberts as Maggie Carpenter, a Maryland woman who has a penchant for leaving grooms at the altar. (Yes, multiple grooms.) New York columnist Ike Graham (Richard Gere), fired for an earlier article about Carpenter, is given an ultimatum—if he can write an in-depth, factually correct piece on "The Runaway Bride," he'll get his job back. Graham and Carpenter, initially wary of each other, begin to fall in love—much to the chagrin of Carpenter's fourth (and current) fiancé, Bob (Christopher Meloni). Does the bride finally make it down the aisle? And with who? We'll give you one guess… Runaway Bride is especially notable for reuniting Roberts, Gere, and co-star Hector Elizondo with their Pretty Woman director Marshall.
10 Things I Hate About You (1999)
This teen-angst twist on a Shakespearean classic follows the high school adventures of two sisters, the younger and popular Bianca and her older, ill-tempered sister Kat. Bianca can't date until Kat gets a boyfriend—so, naturally, Bianca concocts a scheme to find her sister the perfect match, and the rest is teen feel-good comedy history.
The Life Aquatic with Steve Zissou (2004)
A nautical tale with signature Wes Anderson flair, The Life Aquatic with Steve Zissou follows the adventures of the titular oceanographer (played by Bill Murray) and his crew ("Team Zissou") as they embark on a filmed search for the "jaguar shark" in order to create a documentary. The ensuing journey on the research vessel Belafonte has it all—Portuguese covers of David Bowie songs, long-lost sons, stop-motion sea creatures, Jeff Goldblum, and even pirate attacks!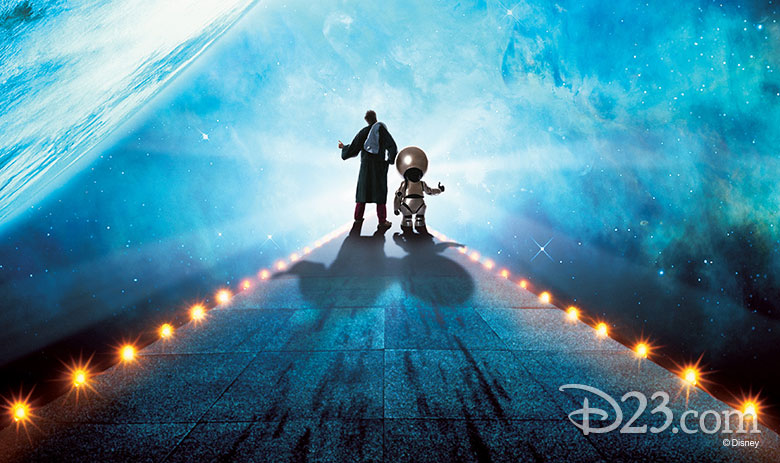 The Hitchhiker's Guide to the Galaxy (2005)
The novel/cultural phenomenon by Douglas Adams is brought to life in this story of Earthman Arthur Dent's very bad day: His house is about to be bulldozed, he discovers that his best friend is an alien, and to top things off, Planet Earth is about to be demolished to make way for a hyperspace freeway. He must adventure through space to survive, but lucky for him, he has a handy guide—The Hitchhiker's Guide to the Universe.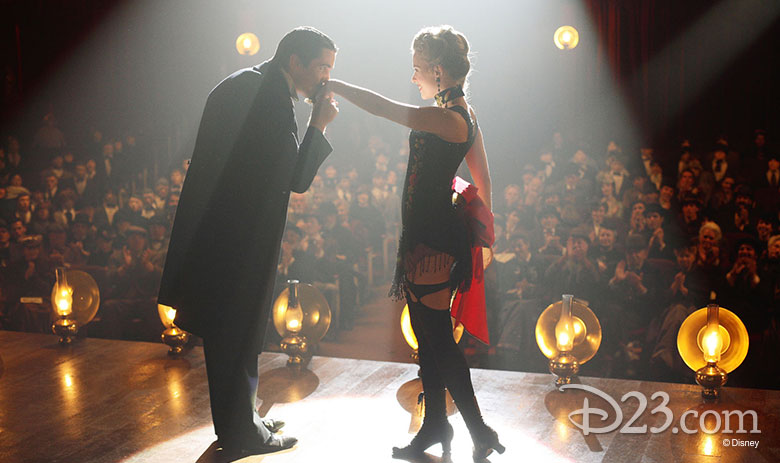 The Prestige (2006)
This thrilling tale of two Victorian era-magicians follows their friendship-turned-rivalry that leads to spectacular magic tricks—and terrible danger! Directed by Christopher Nolan, this mind-bending Touchstone film also features an unintentional hidden D23
The Help (2011)
In Mississippi during 1960s, two maids, Aibleen (Viola Davis) and Minny (Octavia Spencer) are approached by an aspiring author to share the stories exposing the racism they face in the day-to-day of their jobs. While the project brings great risk to everyone involve, a strong sisterhood is formed as the women hope to bring a positive change to the world. Spencer won the Oscar for Best Supporting Actress in 2012 for her performance in this emotionally stirring film.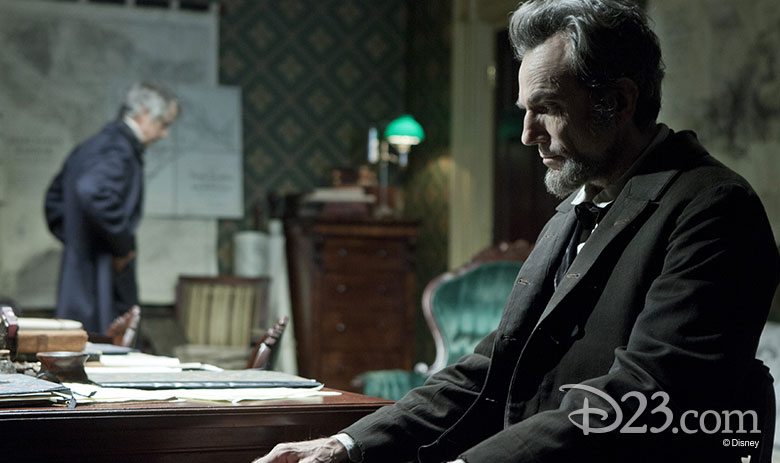 Lincoln (2012)
Lincoln—a DreamWorks/20th Century Fox/Reliance Entertainment film, distributed by Touchstone—stars Daniel Day-Lewis as the 16th president of the United States and chronicles his final months in office as he tries to get the proposed 13th Amendment passed by the House of Representatives before the end of the Civil War. Day-Lewis won the Oscar® for his portrayal of Lincoln—and director Steven Spielberg; co-stars Sally Field (Mary Todd Lincoln) and Tommy Lee Jones (Thaddeus Stevens); screenwriter Tony Kushner (adapting his script from the book Team of Rivals: The Political Genius of Abraham Lincoln by Doris Kearns Goodwin); score composer John Williams; and the film itself all received Oscar nominations.