By Victoria Hunt
Ready for a haunting good time? Look no further than the Disney Parks to offer magic to ghouls and ghosts of all ages. Whether you are looking for beautiful autumnal treats, villainous adventures, or photo ops with your favorite characters, get ready for the Halloween of a lifetime!
Disneyland Resort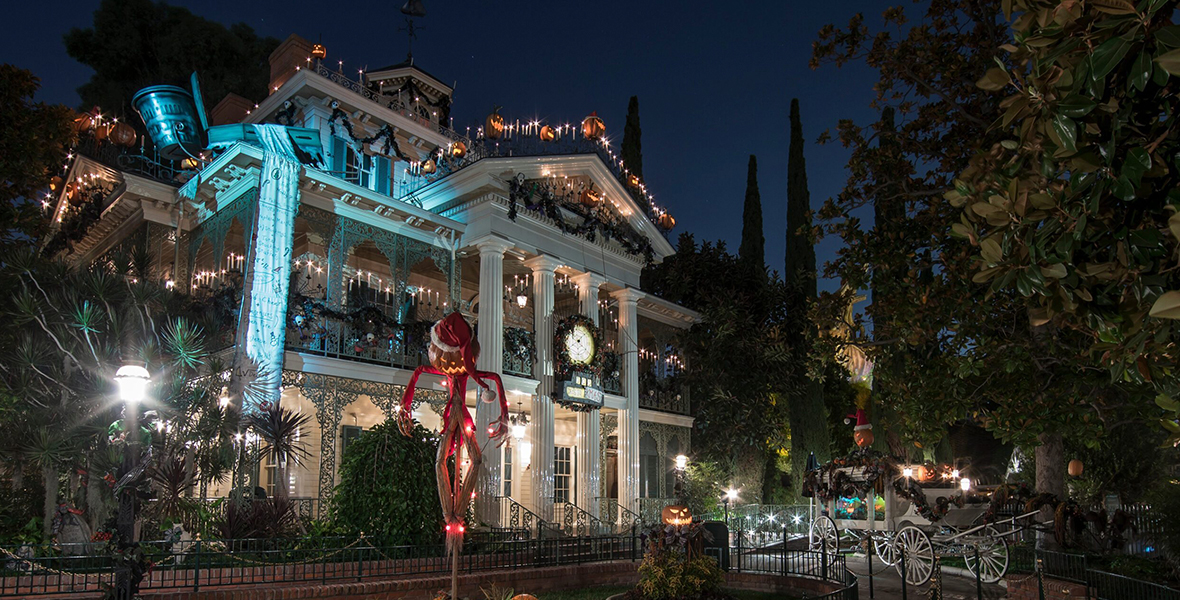 Haunted Mansion Holiday
Jack Skellington, Sally, Oogie Boogie, and their friends from Tim Burton's The Nightmare Before Christmas once again take over Disneyland Park's most beloved haunted attraction, providing the most bone-chilling way to ring in this Halloween season. Hop on your "Doom Buggy" and adventure through Jack Skellington's journey to becoming Sandy Claws. Head on down to New Orleans Square to experience this seasonal favorite, up until the new year.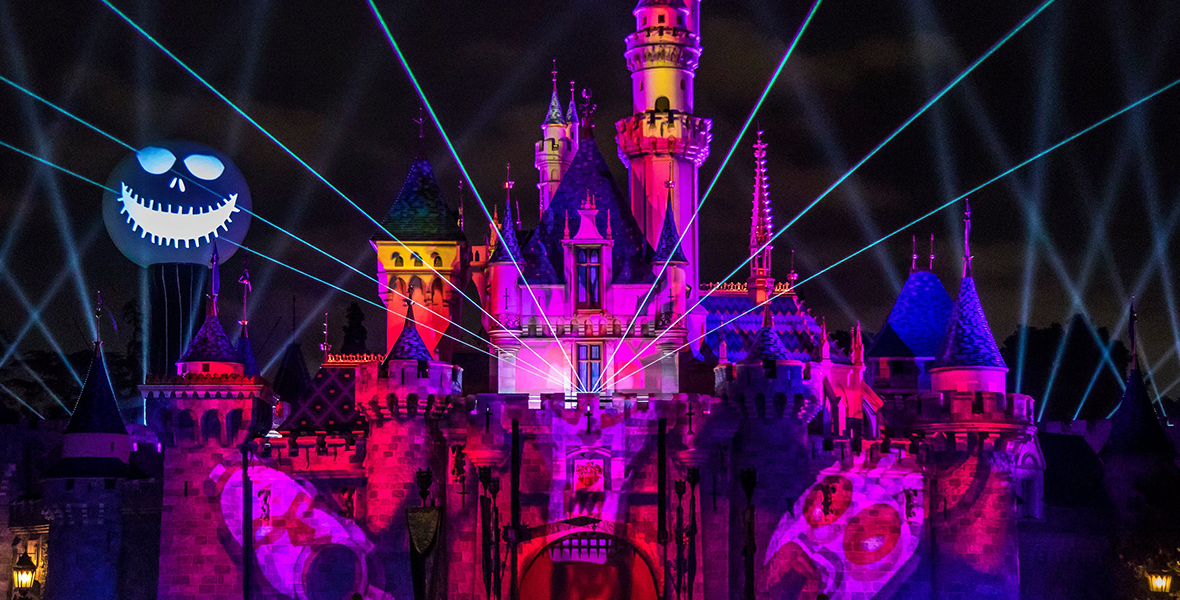 Halloween Screams
If you're looking for a frightful sight, check out this delightful nocturnal show on select nights at Sleeping Beauty Castle. Jack Skellington hosts this Nightmare Before Christmas-themed spell-ebration with some familiar villains, including Sleeping Beauty's Maleficent and The Little Mermaid's Ursula. The 10-minute show continues until the end of October.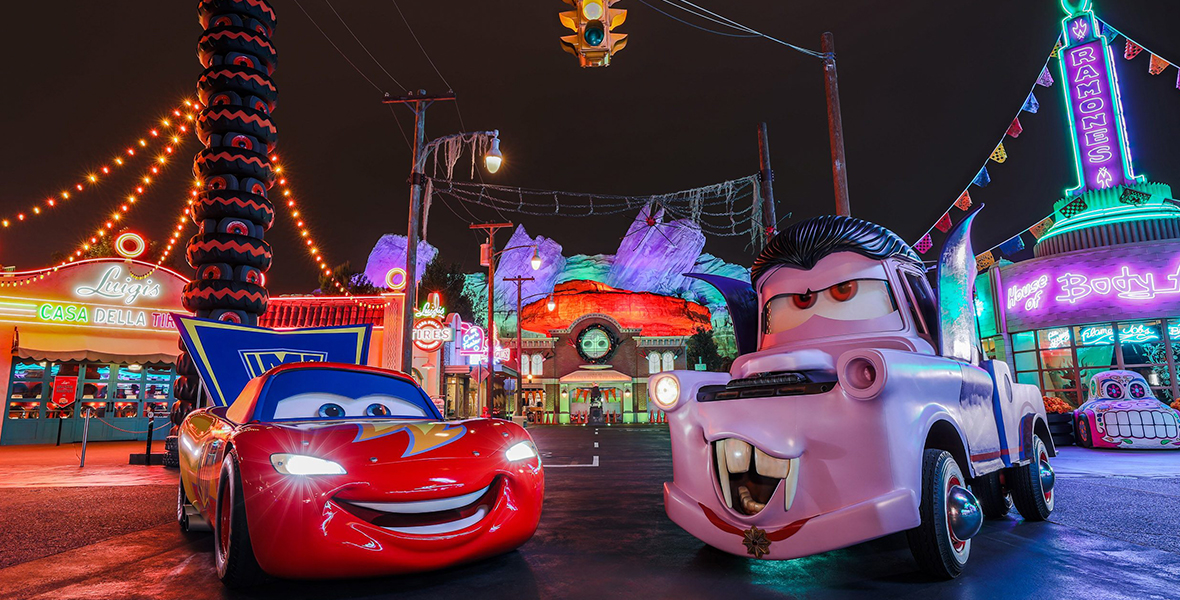 Halloween in Cars Land at Disney California Adventure
In a celebration connected to the recent release of Cars on the Road on Disney+, guests can find Lighting McQueen and Mater cruisin' down Route 66 in some photo-worthy costumes. Will you be able to recognize Mater and McQueen in their superhero and vampire disguises? While you're in Cars Land, mosey on down to Mater's Graveyard JamBOOree, where guests can enjoy tractor-dancing fun set to Halloween music! Luigi's Honkin' Haul-O-Ween will also be hosting a groovy, graveyard bash until October 31.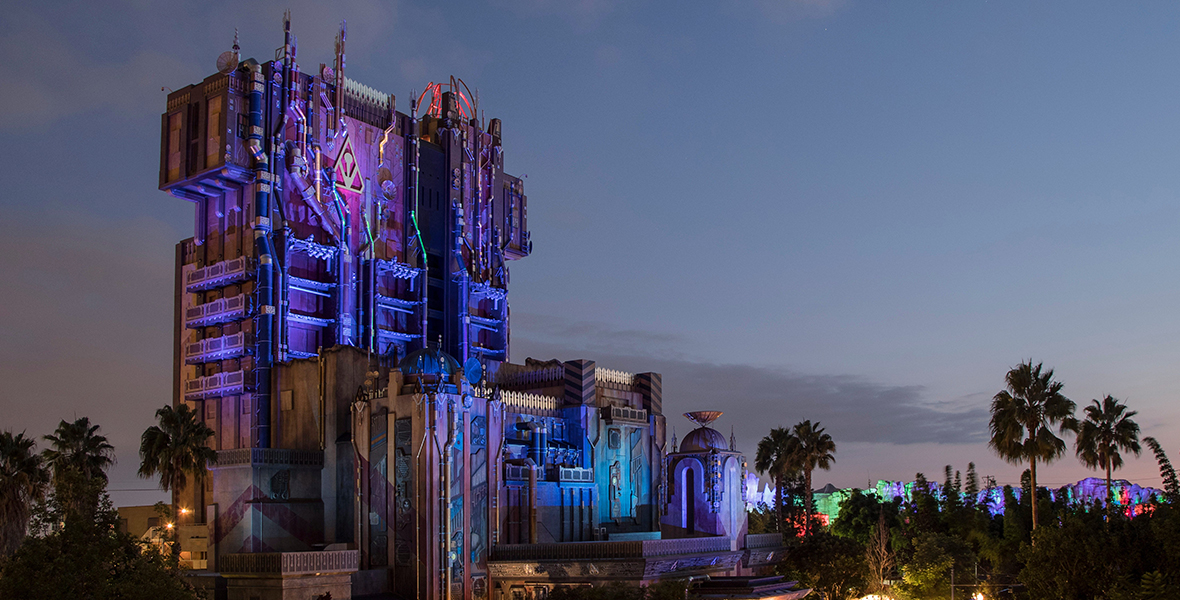 Guardians of the Galaxy: Monsters After Dark
For the brave souls visiting Disney California Adventure, Groot needs your help to rescue him from the monsters that have been unleashed! You and Rocket will need to distract the crazed creatures that have captured the galaxy's most beloved friend. Do you accept the mission at hand?
Walt Disney World Resort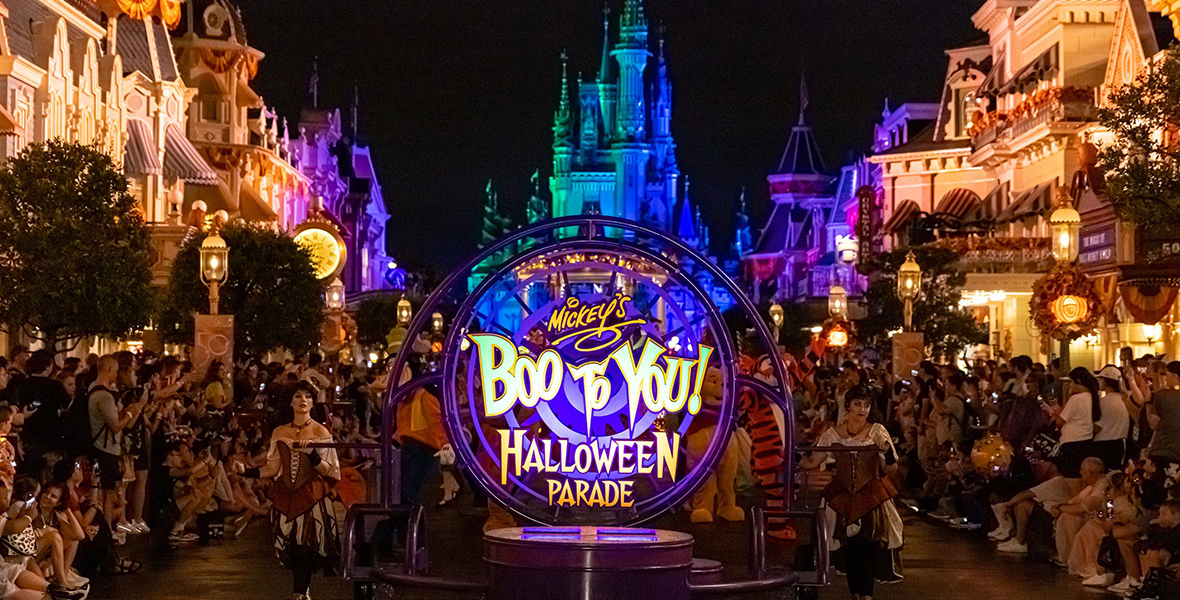 Boo-to-You Halloween Parade
If you are going to Mickey's Not-So-Scary Halloween Party at Magic Kingdom Park, be sure to catch this exciting, spellbinding parade before November. Your favorite Disney pals will sport adorable costumes as they make their way down Main Street, U.S.A.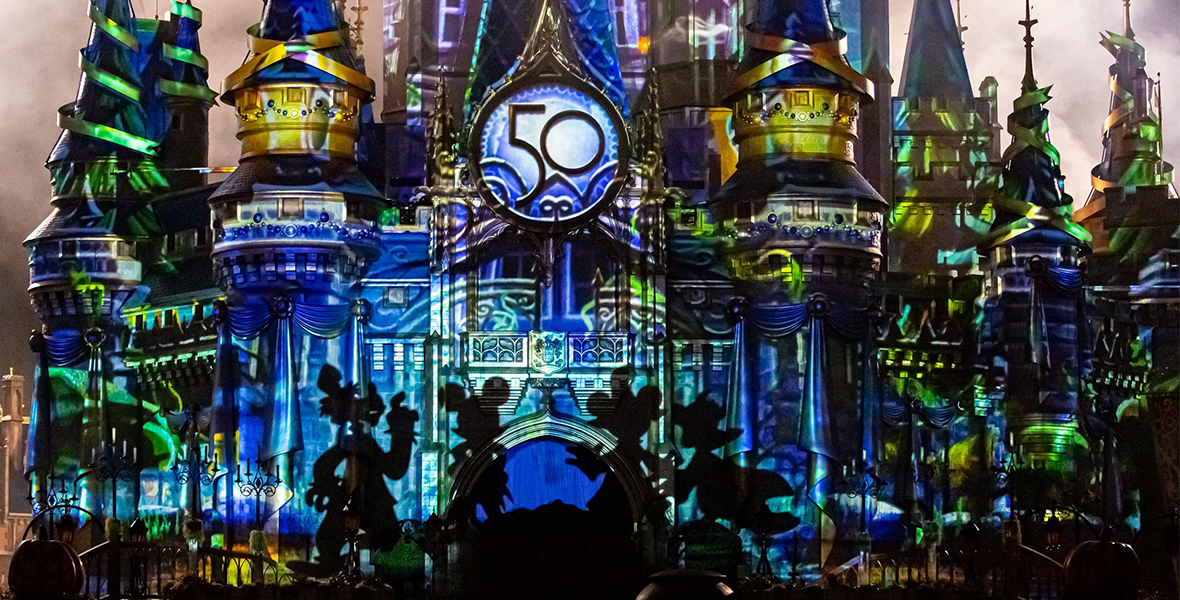 Disney's Not-So-Spooky Spectacular
The skies above Cinderella Castle come alive with holiday magic on select nights of Mickey's Not-So-Scary Halloween Party. The spectacular also celebrates the park's 50th anniversary with the help of some our Disney friends in their Halloween best!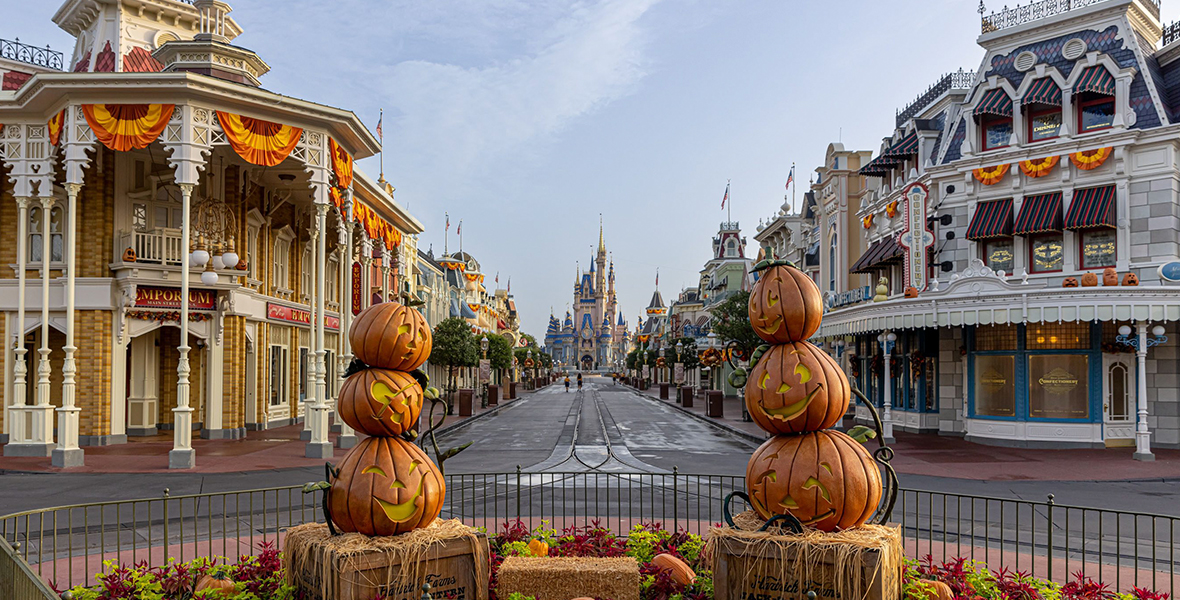 Halloween Décor and More!
No matter where you are at Walt Disney World, take a minute to enjoy the autumnal sights, including pumpkins, leaves, and some very sweet treats. When heading down Main Street, U.S.A., don't forget to grab a quick family picture with Cinderella Castle in the background!
Disneyland Paris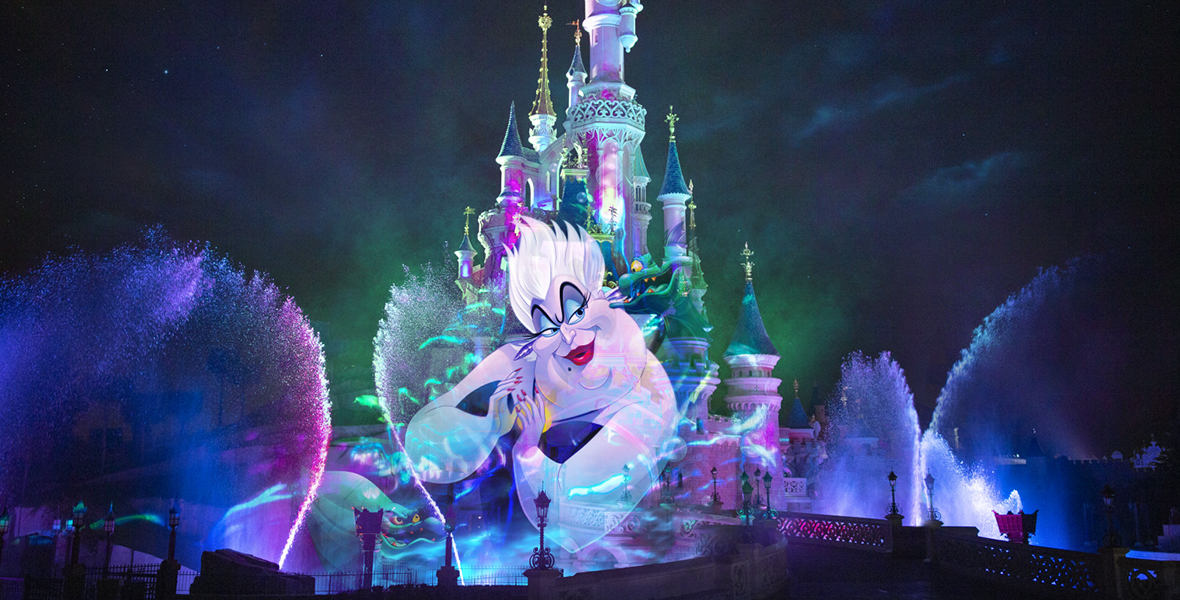 Disney Halloween Festival
Disney fans in Europe should have no fear, because Halloween festivities are coming to Disneyland Resort Paris as well. Until November 6, Disney villains including Cruella De Vil, Maleficent, and Captain Hook will take over the park with ghoulish surprises and fa-boo-lous fun! Catch the haunting cavalcade as it returns to Disneyland Paris Park with Mickey and all his friends.
Hong Kong Disneyland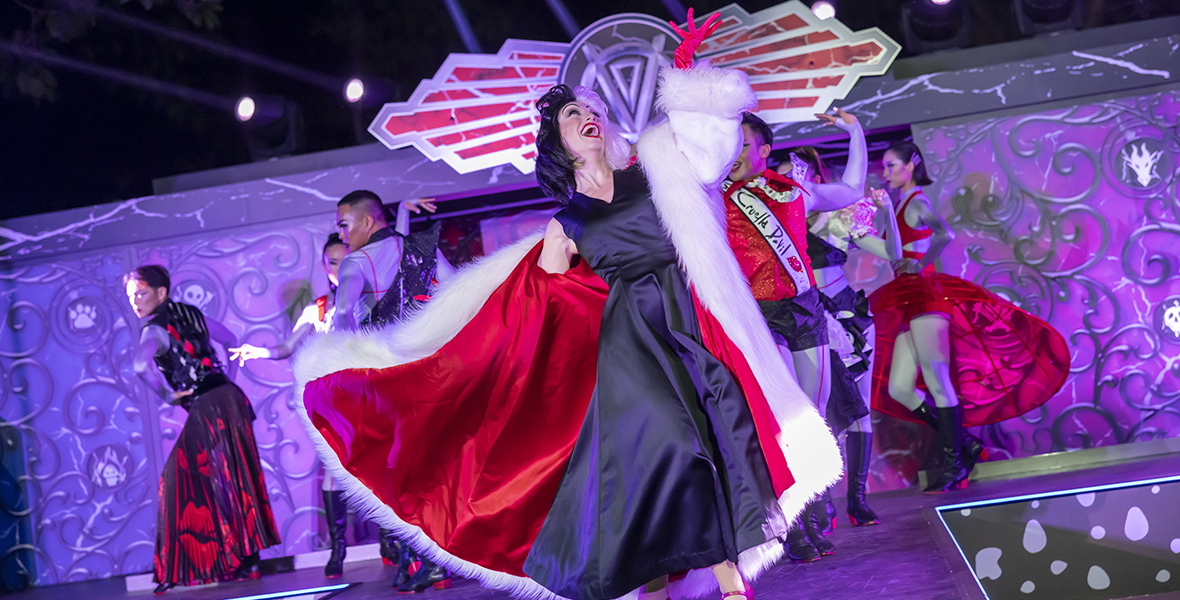 Wicked Fun Party Zone
You didn't think Cruella De Vil only tormented our guests in Paris, did you? At Hong Kong Disneyland, the villainess herself hosts this devilish good time in Adventureland. The dalmatian-wearing prima donna takes center stage for a musical performance sure to shake guests down to their bones!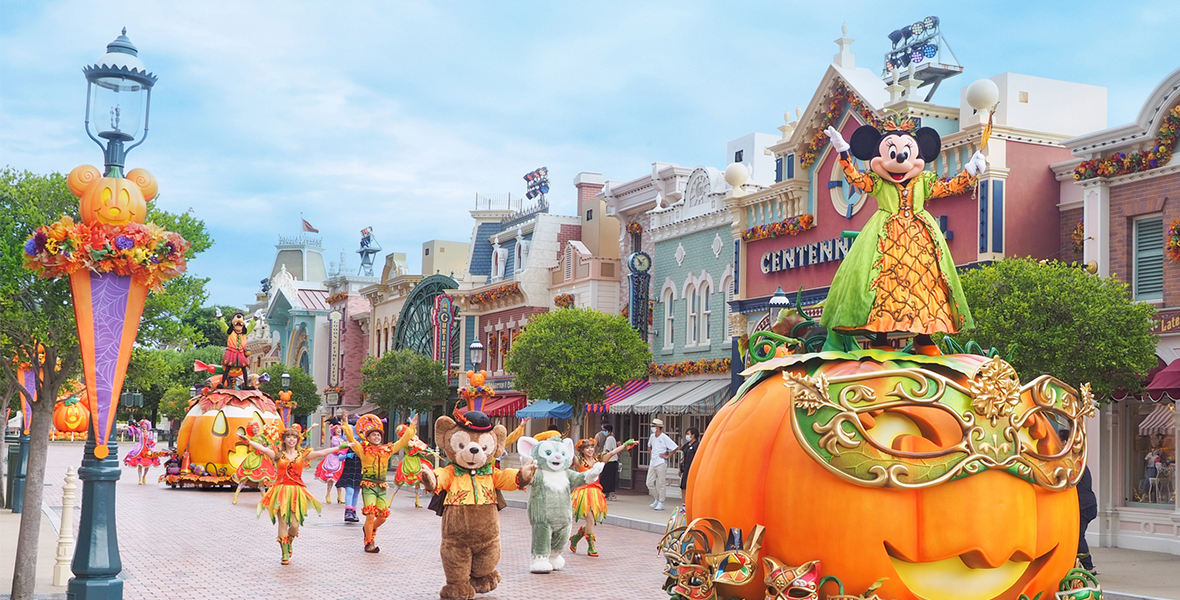 Mickey's Halloween Time Street Party
When you want to unwind and enjoy a classic parade, join Mickey and friends as they dance their way down Main Street, U.S.A. Disney Junior's Vampirina and Princess Sofia also star in the procession this year.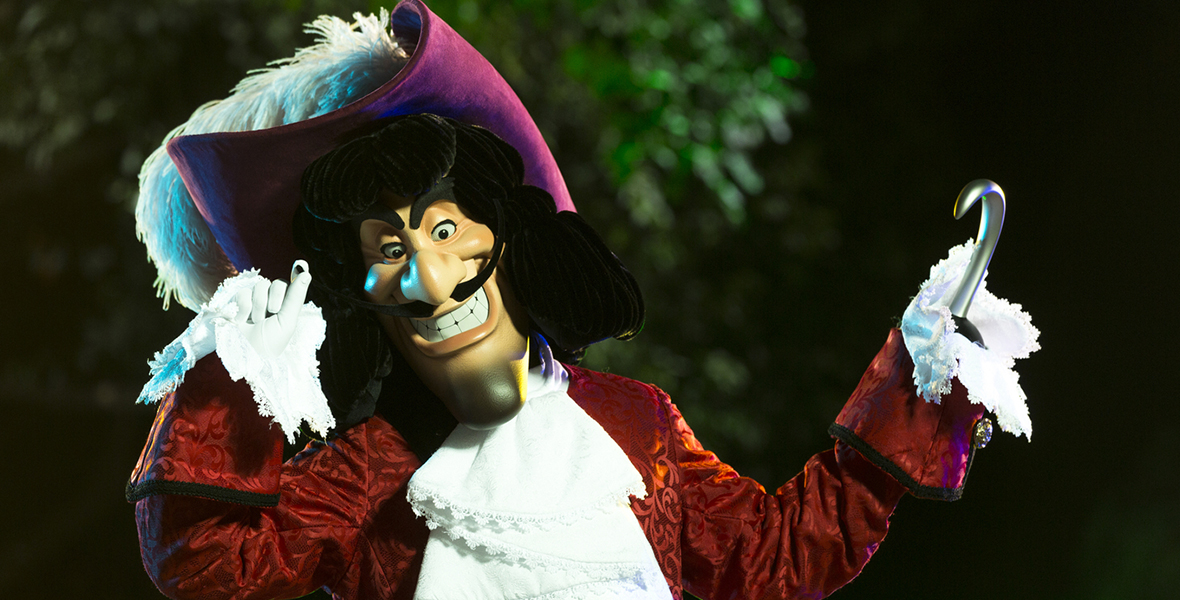 Let's Get Wicked
Cruella isn't the only villain with musical talent this Halloween. Sleeping Beauty's Maleficent is joined by The Little Mermaid's Ursula, Beauty and the Beast's Gaston, The Princess and the Frog's Dr. Facilier, and Peter Pan's Captain Hook, as well as several others. The villains sing and dance for guests in this scare-tastic performance.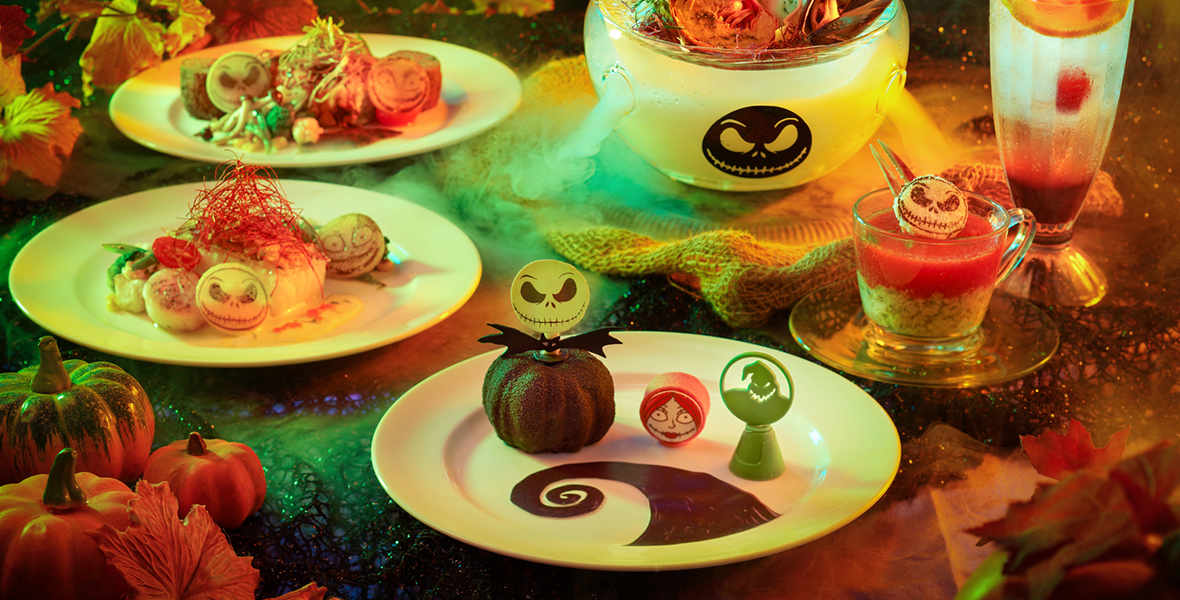 Jack Skellington's The Nightmare Before Dinner
Sometimes you get both tricks and treats! Take a stroll to the River View Café to enjoy a Halloween-inspired four course dinner surrounded by Tim Burton's The Nightmare Before Christmas-themed décor. Guests can expect to even see Jack, Sally, and Oogie Boogie while dining!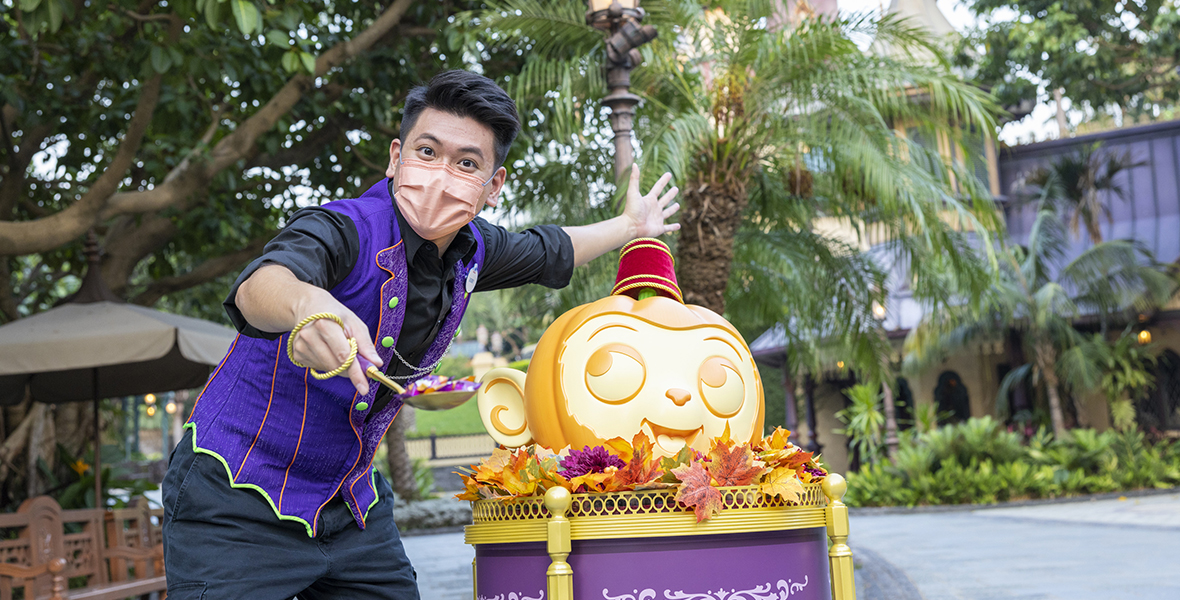 Wicked Fun Trick-or-Treat Trail
We hope you brought your sweet tooth because it's time for trick-or-treating! Grab a bag and make your way through the different lands to discover character-shaped pumpkin candy stations.
Tokyo Disney Resort
Night High Halloween
Halloween themed fireworks will light up the skies of the Tokyo Disney Resort for this seasonal celebration. Watch as the castle turns into a gruesome green to compliment the ghoulish firework show!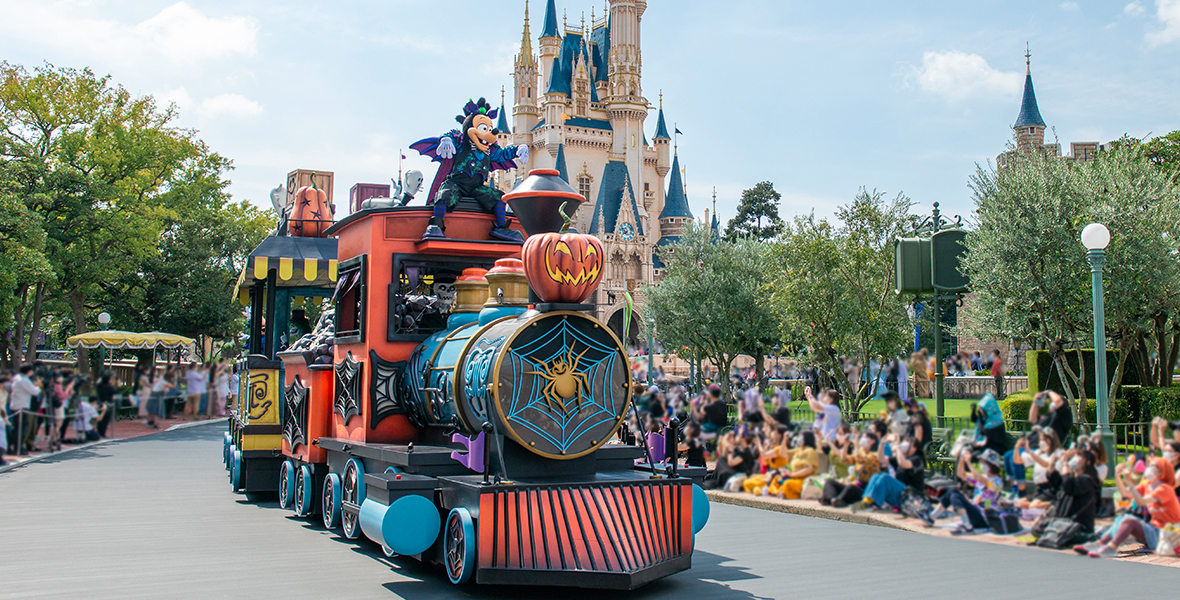 Spooky 'Boo!' Parade at The Villains Rockin' Halloween
What would a Disney Park be without a bewitching parade? Catch your favorite Disney villains during Tokyo Disneyland Park's Rockin' Halloween. Characters including Captain Hook and the Evil Queen will make their way through the park on bewitching floats.
Disney Halloween Greeting
Join Minnie and Mickey at the Mediterranean Harbor to catch the iconic duo in their Halloween costumes. They will also be at the Hangar stage to perform their all-new performance of Halloweentime with You.
Holiday Nightmare
Jack Skellington and his crew don't exclusively haunt the Disneyland Resort in California. Tokyo Disney Resort's Haunted Mansion will transition into moments from Tim Burton's The Nightmare Before Christmas.
Shanghai Disney Resort
Halloween Thrills with Disney Villains
From October 4 to November 4, Disney Villains are casting a spell over the park, transforming Shanghai Disney Resort into a haunting scene with spiderweb-covered accents and pumpkins galore! Make sure to catch your Disney Villains will make their appearance on the Castle's balcony.
Donald's Halloween Treat Cavalcade
Nothing says Disney quite like a parade and guests can now enjoy the return of Shanghai Disney's Halloween cavalcade featuring our favorite characters in their most fa-boo-lous costumes.
This IS Halloween Dance Party
Make your way to Tomorrowland's Pepsi E-Stage to enjoy a haunting good time! Get your boogie on with this Disney Halloween-themed dance party.
Halloween Spook-tacular Extravaganza
From October 28 through October 31, Shanghai Disney Resort will be hosting extra-special events to cap off the season. The four days will feature various places in the park that will turn into Halloween Party Zones for guests to watch the villains. You may even see Marvel Studios' Loki make an appearance as well.
Sweet Treats and Merchandise
If you have the hankering for something sweet, look no further than CookieAnn's Bakery Café. The café offers all the drool-worthy, Halloween decorated treats you could want! If you are looking for seasonal souvenirs to remember your magical time here, various shops around the park carry Halloween exclusive merchandise for the whole family!