By Jocelyn Buhlman
Today marks the 30th anniversary of the fan-favorite ABC television series Dinosaurs, which means only one thing: It's time for a re-watch! If you are a dinosaur enthusiast, (much like this author) you might ask yourself: Why stop there? Your journey into the dinos of Disney has only begun, and thanks to Disney+ making all our streams come true, we can keep watching more about our primeval pals in these epic movies and series that are now streaming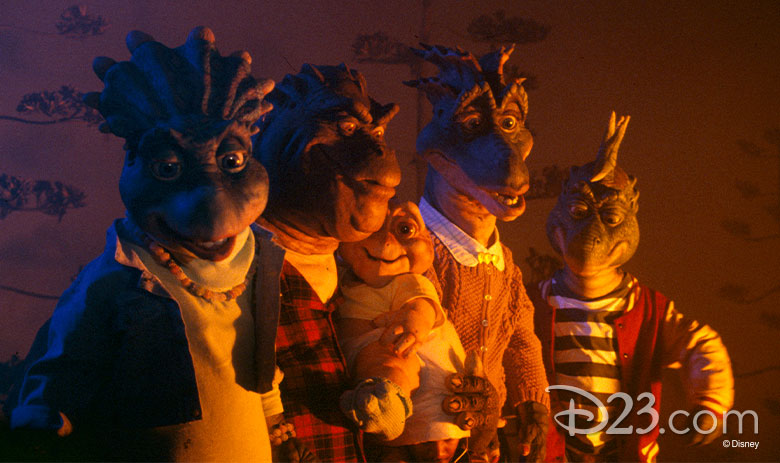 Dinosaurs
Today's the 30th anniversary of the funniest family from 60 million and three, BC—so it makes sense to kick off your T-rex-cellent marathon with this classic ABC series showcasing awesome character design from Jim Henson Associates and a Jurassic twist on the humor in everyday life. Catch all four seasons of the Emmy Award®-winning series on Disney+ and you'll be roaring with laughter in no time.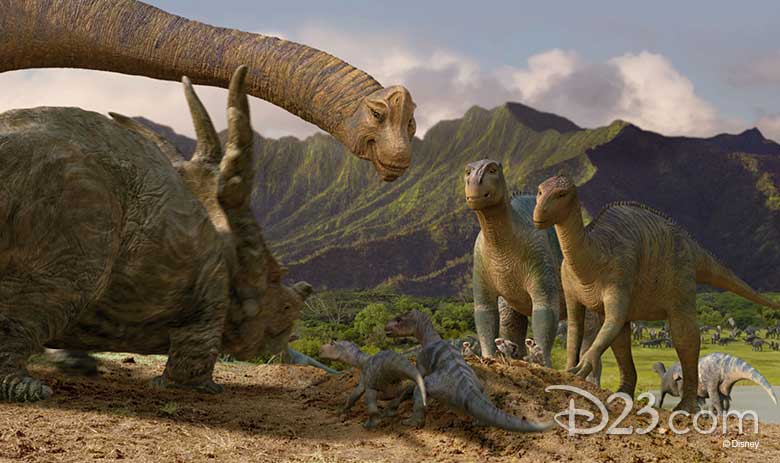 Dinosaur
The next item in your Dinosaur-themed marathon is helpfully named Dinosaur. And boy, is that title not lying: You will definitely be seeing a lot of cool dinosaurs in this animated film from 2000 about an Iguanodon named Aladar who was raised by Lemurs, only to rejoin his own kind during a mass migration. It's a fish-out-of-water story anyone can relate to—human or dinosaur—and it features a visually awesome combination of computer-generated animation and live-action backgrounds.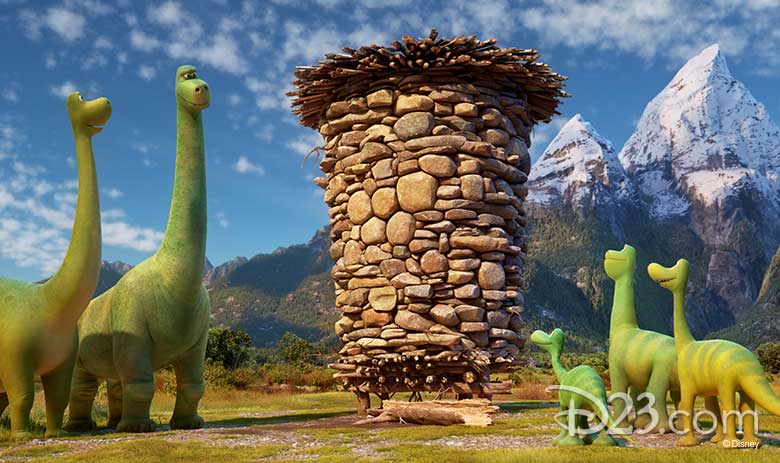 The Good Dinosaur
Okay, listen: While all dinosaurs are good dinosaurs, only one of them is The Good Dinosaur, the titular character of Pixar's 2015 movie. This film is a twist on the "boy and his dog" tale—instead it's a story about a dino and his boy! Arlo has to adventure back to his home after being caught in a storm, while overcoming his fears of the world around him in the process.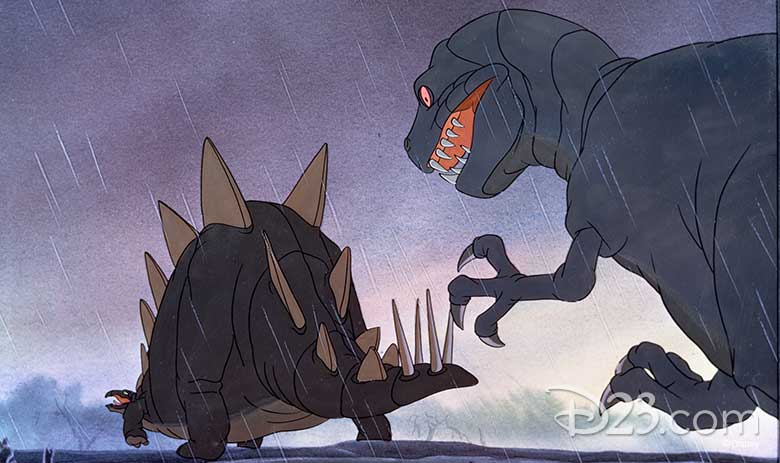 Fantasia
This film was groundbreaking for its gorgeous animation combined with some of the best classical music, creating an amazing illustration of how sight and sound come together to move us emotionally and delight our senses. On top of that, it has an extremely epic dinosaur sequence that went on to inspire the Primeval World scenes in the Disneyland Railroad. If you're just watching for dinosaurs, keep your ears open for the Rite of Spring sequence, which culminates in an iconic battle between a T-Rex and a Stegosaur.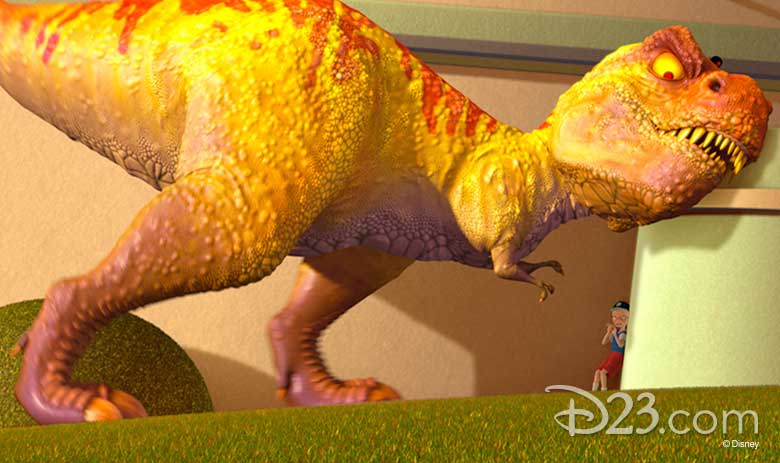 Meet the Robinsons
Fine, we'll be honest: Most of this movie isn't about dinosaurs. However, when there is a dinosaur, it's in the form of an extremely memorable mind-controlled T-Rex named Tiny, who was originally the family pet of the Robinsons before falling under mind control by the mysterious Bowler Hat Guy. If you're really dedicated to Tiny the T-Rex, we also recommend rewatching Wreck-It Ralph and keeping an eye out for Tiny's cameo during one of the film's Game Central Station sequences.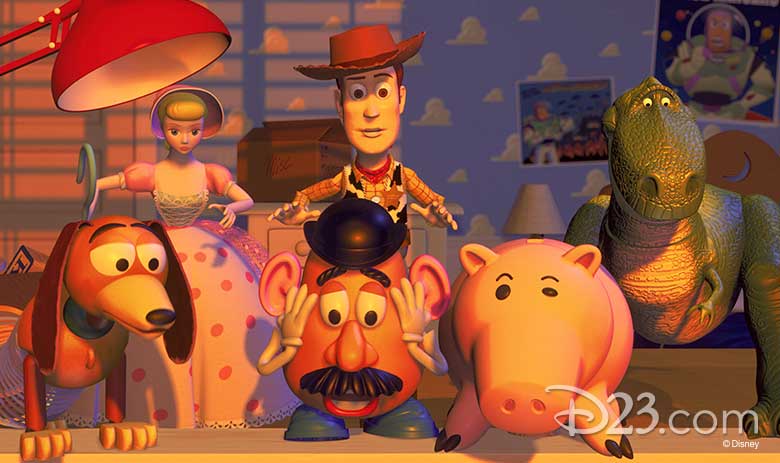 The Toy Story Films and Toy Story That Time Forgot
If you've read this far into the article, you might be the kind of dinosaur enthusiast who had plastic versions of our favorite prehistoric pals. Relive your childhood memories of dinosaurs ruling the earth (and your toy box) with the Toy Story Films. Rex, an anxious dino we can't help but love, is featured in all four films—but to maximize your number of dinosaurs, be sure to watch Toy Story 3 and Toy Story 4 which feature Trixie the triceratops along with Rex. Finish up your Toy Story dinosaur extravaganza with Toy Story That Time Forgot, an animated short featuring our favorite Toy Story friends in a new adventure with some extremely epic dinosaur-themed action figures.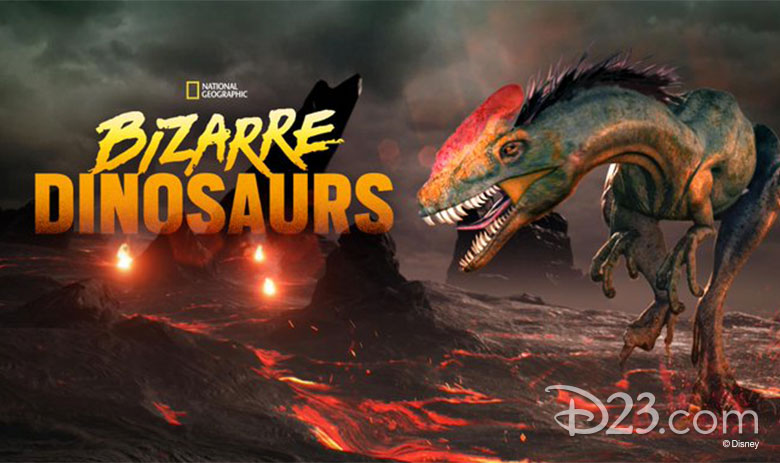 Bizarre Dinosaurs
Now that you've enjoyed fictional tales of dazzling dinosaurs, dive into National Geographic's movie about the strangest dinosaurs who once roamed the Earth! Paleontologists take us inside the lives of the strangest of the strange dinosaurs and discover how they got that way.