While some Disney animators sought to touch the hearts of audiences, Ward Kimball sought to astound. As he once explained to a reporter, "Old Wardie got into audience's hearts his own way. He made them laugh."
Fellow Disney Legend Eric Larson once wrote of Ward's animation style: "A powerful caricaturist of mood and action, Ward often used the same approach in his scene planning and cutting, as was shown in the first meeting of Donald Duck, Jose Carioca and Panchito in The Three Caballeros. The action and cutting was wild, woolly, and humorous."
Born in Minneapolis, Minnesota, on March 4, 1914, Ward's first recognizable drawing as a child was of a steam locomotive.
He once said that his mother called him a "marked" baby because of his early obsession with railroads, a theme that would resonate throughout his life.
After high school, Ward set his mind upon becoming a magazine illustrator and enrolled at the Santa Barbara School of Art in California. While there, however, he happened to catch Walt Disney's Three Little Pigs at a local matinee and, with portfolio in hand, Ward headed for Hollywood.
He joined the Walt Disney Studio in 1934, and contributed to most of its animated features up until his retirement in 1972. Among the many memorable Disney characters he brought to life were Jiminy Cricket in Pinocchio, Tweedledee and Tweedledum in Alice in Wonderland, and Lucifer the Cat in Cinderella.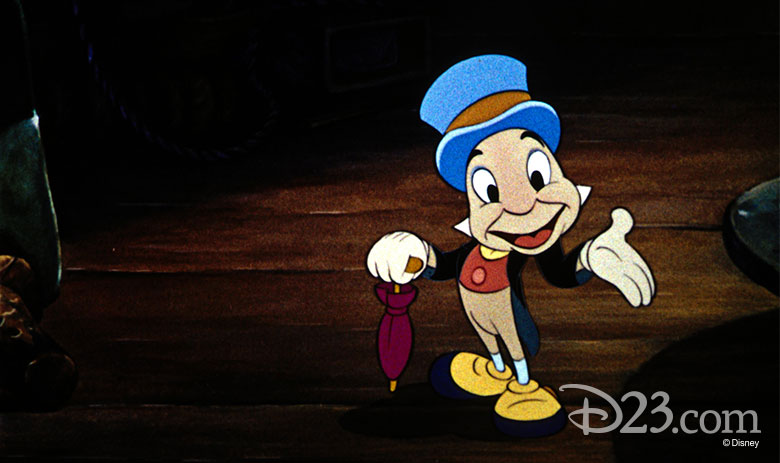 Ward also directed two Academy Award®-winning short subjects, Toot, Whistle, Plunk and Boom—the first CinemaScope cartoon—and It's Tough to Be a Bird, which combined both live action and animation. During the 1950s, he produced and directed three one-hour space films for the Disneyland television show. The first of his television productions, Man in Space, was given a command performance before President Dwight Eisenhower.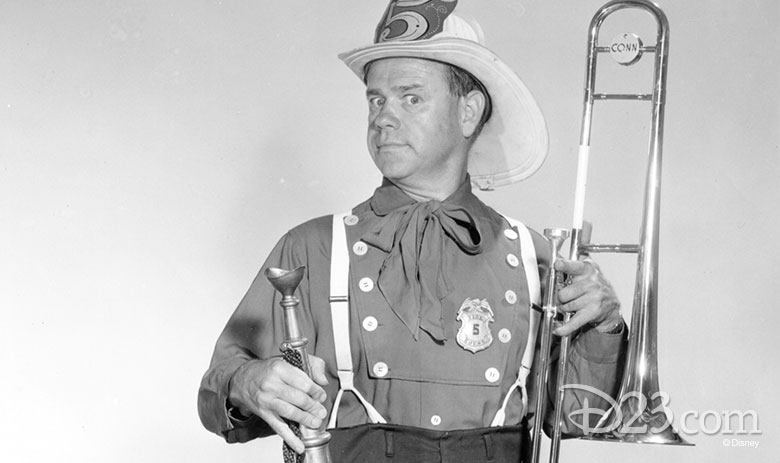 During the 1960s, Ward helped write the story and script treatment for Walt's first live-action musical fantasy, Babes in Toyland, for which he directed the stop-motion toy sequences. A trombone-player, Ward led several fellow Disney employees in the internationally known Dixieland jazz band Firehouse Five Plus Two. He also restored and operated a full-size locomotive on his two-acre orange grove, and was instrumental in sparking Walt Disney's own interest in backyard railroads.
After retirement, Ward consulted with Walt Disney Imagineering on theme park projects such as the World of Motion pavilion at Epcot Center.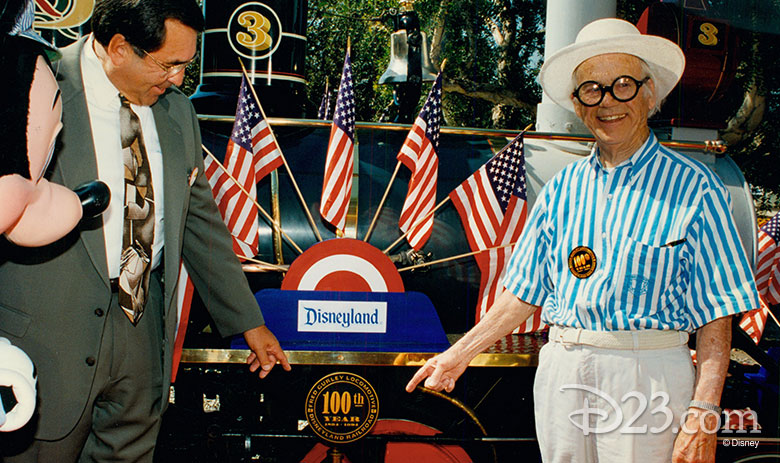 Ward passed away on July 8, 2002, in Los Angeles, California, at age 88. In 2005, the Disneyland Railroad named their newly acquired Engine No. 5 the Ward Kimball in his memory. Famously, the handprints Ward left on his Disney Legend plaque feature an extra finger, a reminder of his sterling sense of humor.