Fellow animators recognized the extraordinary draftsmanship of Milt Kahl early in his Disney career. Fellow animator and Disney Legend Ollie Johnston recalled how, during the making of Pinocchio, a senior animator at the time responded to Milt's drawings. Ollie said, "One morning Freddie Moore burst into my room saying, 'Hey, you ought to see the drawings [of Pinocchio] this guy Milt Kahl is doing.'" Walt Disney recognized Milt's talent as well, and named him supervising animator over the artists who brought Pinocchio to life.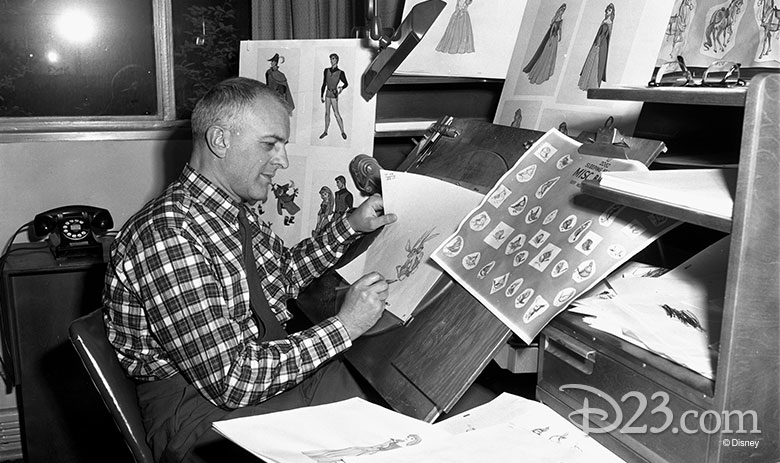 Years later, when The Sword in the Stone director and Disney Legend Woolie Reitherman saw Milt's first rough drawings of Merlin the magician and Madame Mim, he reportedly turned to Milt and said, "These things look so beautiful, they could hang in a museum." To this, Milt responded with a characteristic "Aw… You're full of it!"
Because Milt was so good at his craft, he was often assigned the toughest of Disney tasks: animating human characters, such as Peter Pan, Alice of Alice in Wonderland, and Prince Phillip from Sleeping Beauty.
He was just as adept at animating animal characters, including Bambi, the snooty llama from Saludos Amigos, and Brer Rabbit, Brer Fox and Brer Bear in Song of the South.
Milt was born in San Francisco in 1909, and later attended school in the city. He cut his high school education short, however, to pursue his dream of becoming a magazine illustrator or cartoonist. While studying art, he worked retouching photos and pasting up layouts at the now defunct Oakland Post-Enquirer, followed by the San Francisco Bulletin. Milt then started his own commercial art business, which limped along after the Great Depression hit. During this time, he saw the Disney short Three Little Pigs at a local theater and became mesmerized by the possibilities of this exciting young art form called "animation."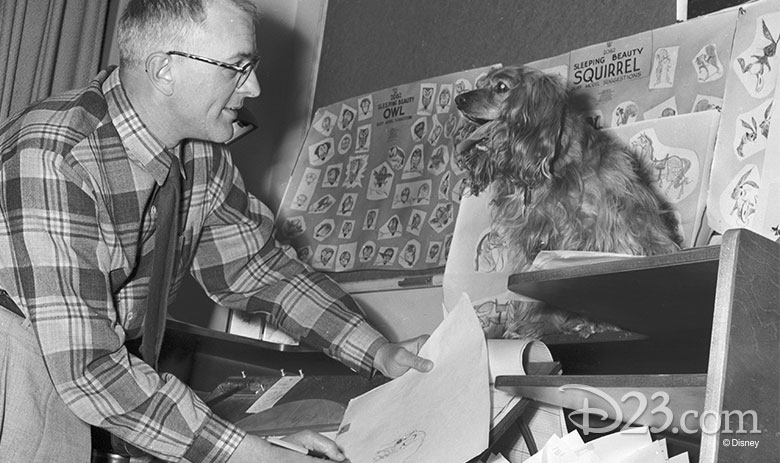 In June 1934, Milt applied to the Walt Disney Studio and was hired to work as an assistant animator on such shorts as Mickey's Circus, Lonesome Ghosts, and The Ugly Duckling, which won an Oscar® for Best Short Subject (Cartoons). Over the years, Milt contributed to such Disney features as Melody Time, The Adventures of Ichabod and Mr. Toad, Cinderella, Lady and the Tramp, One Hundred and One Dalmatians, The Jungle Book, and The Rescuers, among others.
After nearly 40 years with Disney, Milt retired from the Studio in 1976. He then returned to his native Bay Area to pursue other interests, including sculpting delicate wire into human figures, such as dancing ballerinas.
Milt Kahl passed away on April 19, 1987, in Mill Valley, California.