The work of Jack Kirby helped define the Super Hero, expanded the power of the comic book, and brought thrilling tales of wonder and adventure to millions throughout the world.
Jacob Kurtzberg was born in 1917, the son of European Jewish immigrants. He grew up in New York's Lower East Side neighborhood during the Great Depression, where he faced fights every day just to walk to school. Those fights were a firsthand influence on the dynamic action he would bring to the pages of his comics.
He was inclined at an early age to pursue drawing, inspired by the comic strips of Milton Caniff and Hal Foster. Taking the pen name "Jack Kirby," he would go on to work in Max Fleischer's animation studio, illustrating for Lincoln Features syndicate, and winding up at the comic-book publishing house of Victor Fox. At Fox's studio he met Joe Simon, a fellow writer and artist. The two decided to strike out on their own—a collaboration that would endure for 16 years. One of their first jobs was working for the company that would one day be known as Marvel.
In spring 1941, Jack and Joe Simon created their biggest and most influential blockbuster comic, Captain America Comics #1. Its titular hero punched Adolf Hitler in the jaw on its iconic cover, months before America had joined the war. That comic helped redefine what comics could be with its innovative page designs and proportion-exploding panels.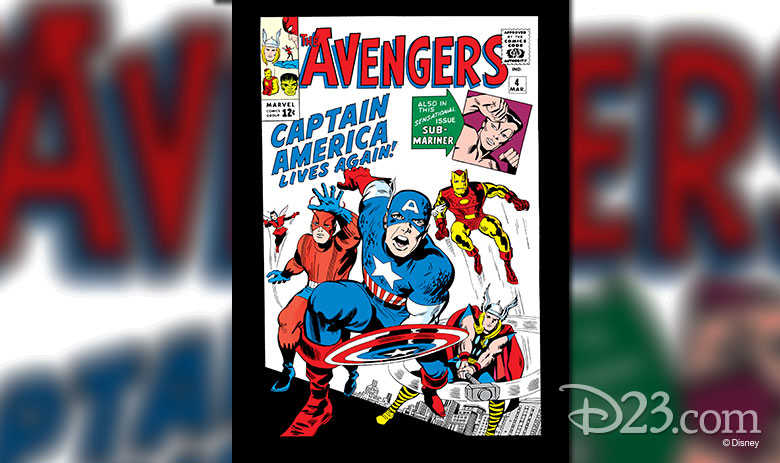 After serving honorably in World War II and working briefly for National/DC, Jack returned to Marvel and began to collaborate with Stan Lee, his former assistant and now his editor. They worked on Western, war, and monster comics before lightning struck. In 1961, Stan and Jack produced Fantastic Four #1, and began what has become known as the Marvel Age of Comics. It was during this time that Jack earned the nickname "The King," and his way of working became so popular that it set the tone throughout the '60s. Jack brought his dynamic layouts, unparalleled action, and unbridled creativity to the fore in books such as Fantastic Four, Avengers, X-Men, Incredible Hulk, and Thor, creating a legion of characters now known throughout the world.
Jack went on to design work in Hollywood, including artwork for a science-fiction film that was never made, yet helped the CIA sell a plot to rescue embassy workers trapped in Khomeini's Iran, as depicted in the film Argo.
His work influenced many people, and continues to inspire to this day. "Words haven't been invented that can truly quantify what he has meant," said Joe Quesada, chief creative officer of Marvel. "Not just to Marvel, but to the entirety of the comics industry and to every young artist who has ever had the impossible task of staring at a blank page, knowing that even before they start, no matter how talented they are, how hard they work, Jack Kirby already did it better."
He was inducted into the Will Eisner Award Hall of Fame's 1987 inaugural class and continued creating comics into the '90s.
Jack passed away on February 6, 1994.