Daniel Elfman grew up immersed in movie music.
"I could listen to the scores of Max Steiner, Franz Waxman, and Erich Korngold and identify them. I was really proud."
"I could hear something and go, 'That's definitely Max Steiner,' and Nino Rota was huge. I loved playing the game of tuning into a movie on television, trying to guess who the composer was, then seeing if I was right. I was definitely a film music nerd—but it never occurred to me to actually do it."
As a young man, Danny roamed France and across Africa absorbing local musical trends—largely unaware of his own talent for composing. It wasn't until the early 1970s that Danny and his older brother Richard Elfman started a musical troupe in Paris; the group "The Mystic Knights of Oingo Boingo" was created for Richard's 1980 directorial debut, Forbidden Zone (now considered a cult classic by Elfman fans). The group's name went through many incarnations before eventually becoming just Oingo Boingo.
In 1985, director Tim Burton, a fan of Oingo Boingo, asked Danny to provide the musical score for Pee-wee's Big Adventure. This marked the beginning of a long collaboration between the two, and Danny has provided the music for most of Burton's films ever since.
The Elfman-Burton collaboration continued with the clever and quirky music for Beetlejuice and reached a crescendo with the massive, Gothic score for Burton's Batman, which earned a Grammy® for the composer; it also attracted an active fan base, who felt that Danny's "Wagnerian" approach gave the Dark Knight a new and entirely appropriate sound.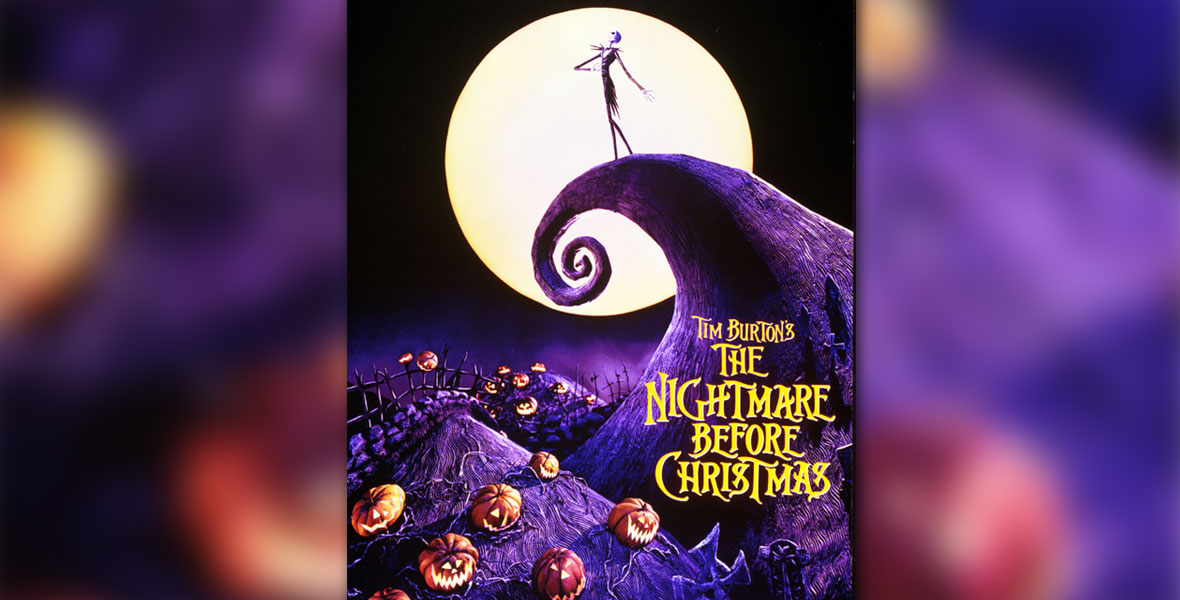 Following his work on Batman, Danny provided the soundtrack for Disney's adaptation of Dick Tracy. Soon after, he worked on the songs and score for Tim Burton's The Nightmare Before Christmas, one of the composer's personal favorites, and for which he also provided the singing voice of Jack Skellington.
"Halloween was always my favorite night of the year," Danny says,
"and Christmas was the saddest. I was raised Jewish in a secular family. We didn't celebrate anything, so in my mind all my friends were singing Christmas carols in a warm, happy environment, while I was stuck in this depression. Black clouds gathered. I was cast out. Halloween was the opposite. It was the night to become something else. Anything!"
Danny has scored nearly all of Burton's films, including the touching Edward Scissorhands, with its delicately lyrical choral passages; the funhouse-from-hell music for the mad Penguin and Catwoman in Batman Returns; the '50s-style sci-fi score for Mars Attacks!; the intense and powerfully orchestrated Sleepy Hollow; and Planet of the Apes. Five of Danny's eight Grammy nominations are for Burton films.
In addition to Burton, his regular collaborators include Sam Raimi (Spider-Man) and Gus Van Sant (Milk). "Writing the score is the easy part," Danny confides. "Getting into the director's head and understanding their psyche is what's hard. But that's what you need to do. You have to be half-composer, half-psychiatrist."
His many subsequent successes include Mission: Impossible, Spider-Man, Hulk, and many others. Danny also has scored several Disney films, including Dead Presidents, A Civil Action, Flubber, Instinct, Meet the Robinsons, Alice in Wonderland, Frankenweenie, and Oz The Great and Powerful. His haunting music for the drama Good Will Hunting and his raucous sounds for the sci-fi comedy Men in Black earned him dual Academy Award nominations in 1997.
Not content to compose only for the screen, Danny also composed the themes for various television shows, including The Simpsons and Desperate Housewives, and even wrote the music for the exciting new Mystic Manor attraction at Hong Kong Disneyland.
"The thing that got me really into doing this ride was they said it was inspired, in part, by a ride that I loved when I was small," Danny says.
"The Haunted Mansion was a part of my musical subconscious… that's really the big appeal, that it was inspired by that: that I might do something that will become part of the musical subconscious culture of a generation."