Walt Disney Animation Studios' latest feature Strange World is out in theaters for you to explore, so we've gone out on our own adventure to find the best merchandise for you to show your Avalonia pride and your love of Splat! "Venture beyond" your current wardrobe with some new graphic T-shirts, or recreate your favorite movie moments with figure collector sets.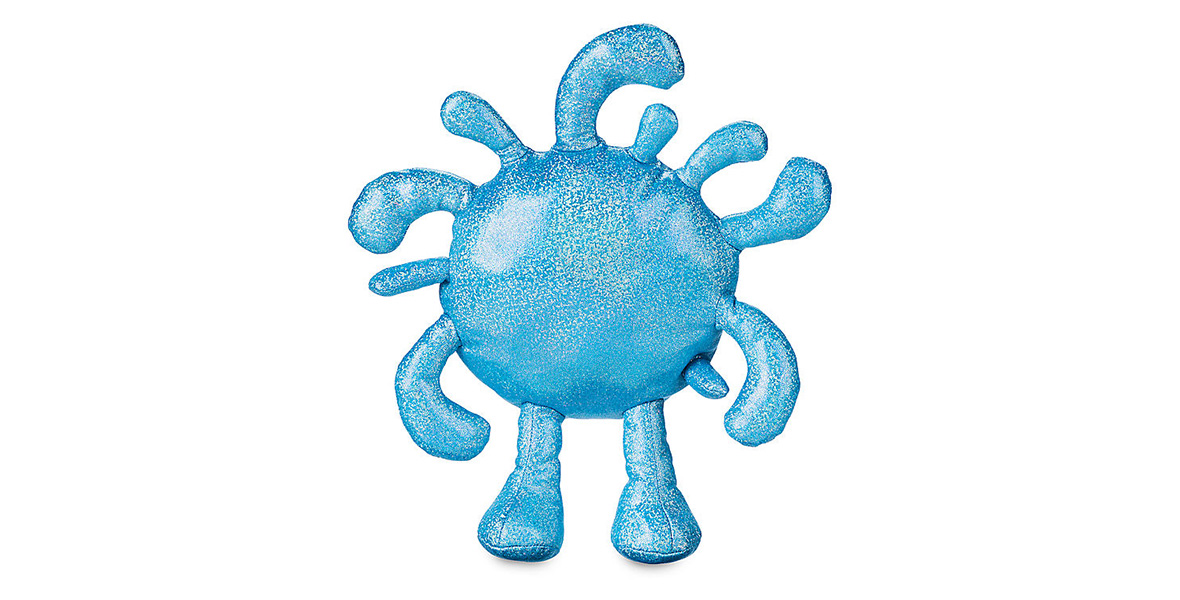 Named by Ethan Clade, Splat is one of the strange inhabitants of Disney Animation's Strange World. Ethan is a member of the Clade family of explorers who embark on an incredible journey to the treacherous land. Now you can bring one of the colorful creatures home in the form of this mischievous blob Splat plush.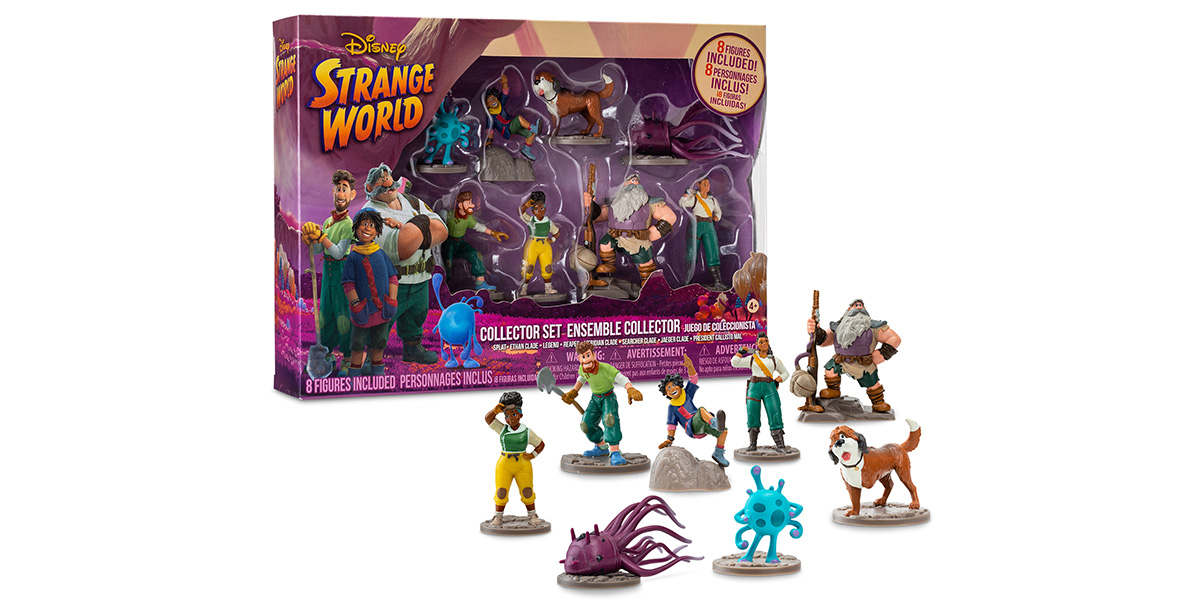 Disney Strange World Mini Figure Collector Set 8pk
Get ready for an epic journey with the NEW Disney Strange World figure collector set! Bring the theatrical home and recreate scenes from the movie with this unique eight-character collector set. Relive the wonder with the Clade family, and more, as you re-experience the excitement of their explorations through wondrous new lands, where they discover ravenous creatures, and experience endless thrills!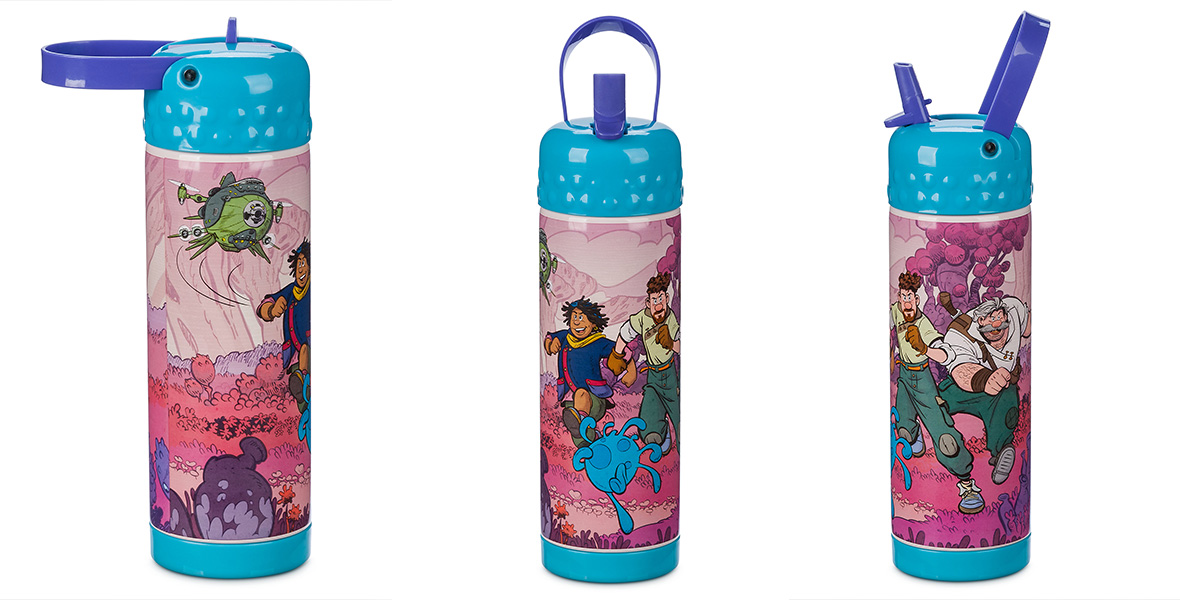 Strange World Stainless Steel Water Bottle with Built-In Straw at shopDisney
Quench your thirst for adventure with this stainless-steel water bottle inspired by Disney Animation's Strange World. Searcher and Jaeger Clade are featured on the colorful artwork, which shows the fantastical land and creatures discovered by the intrepid family.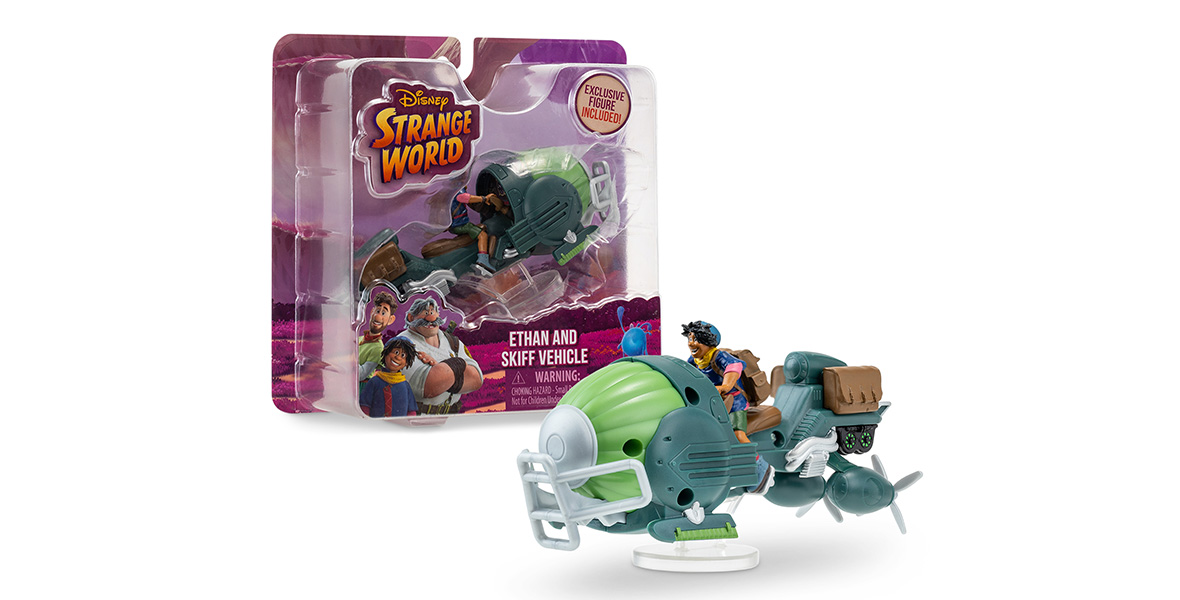 Disney Strange World Ethan and Skiff Vehicle and Figure
Experience the thrill of exploring strange new worlds with Ethan Clade and his skiff vehicle! Perfectly designed based on the movie, take your 2.5" inch Ethan figure and his 6" inch skiff vehicle on endless adventures of fun racing through your own new stories. Marvel at the authentic detail, watch the real spinning action of the propellers, and have fun taking Ethan on and off the skiff.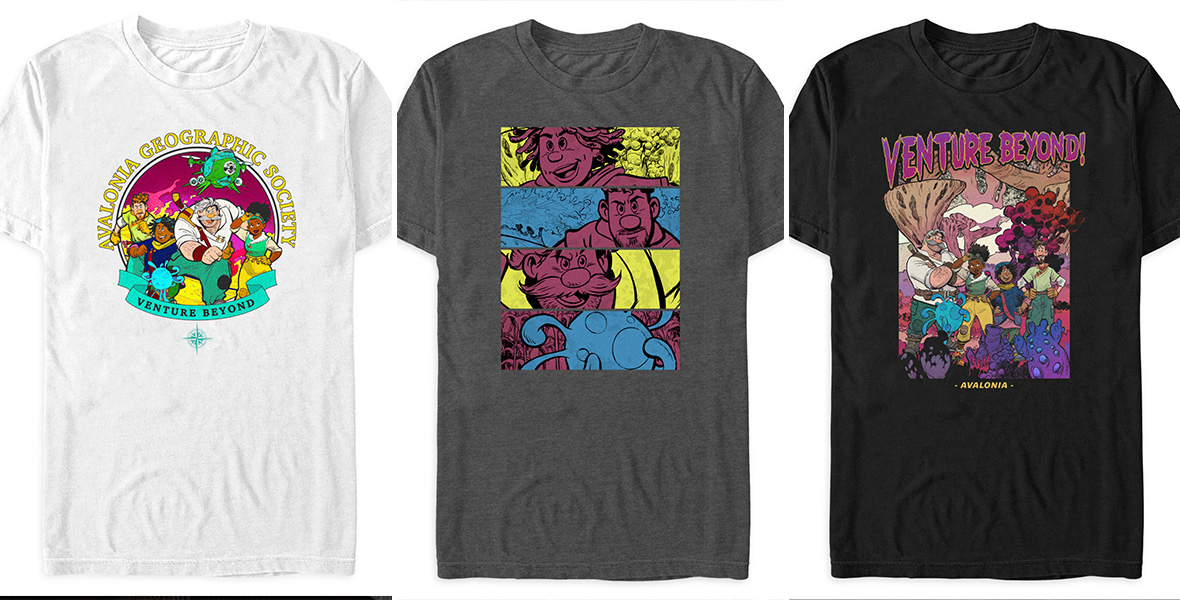 Adult T-Shirts at shopDisney
Join the cast of Disney Animation's Strange World as a member of the Avalonia Geographic Society, venture beyond the usual graphic tee, or show off your adventurous side with these three new tees available on shopDisney.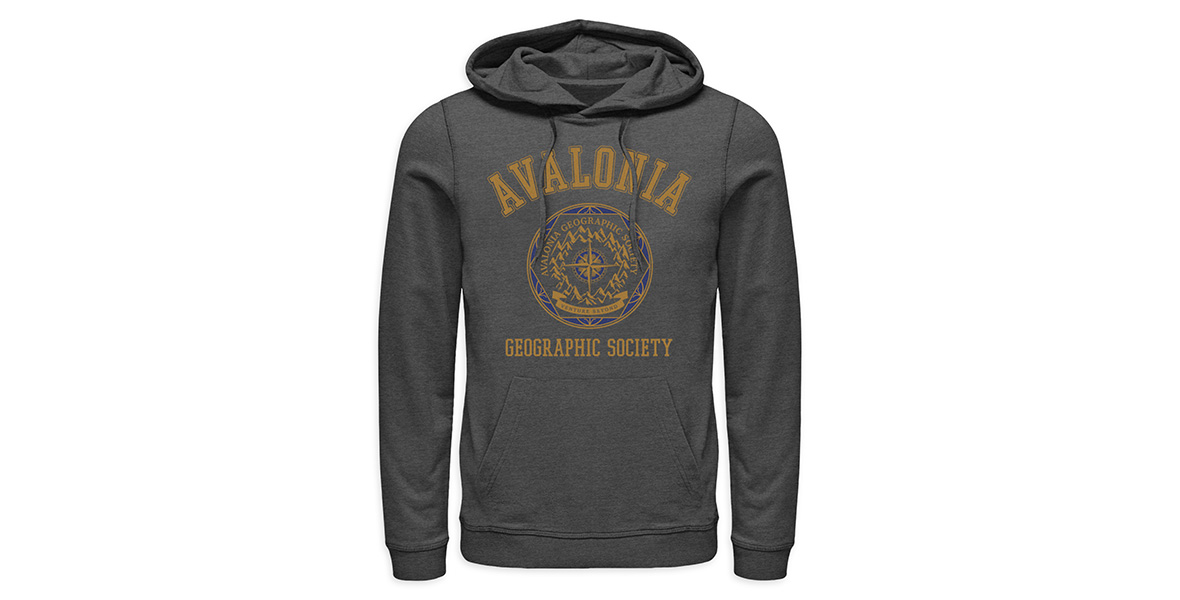 Avalonia Geographic Society Pullover Hoodie for Adults at shopDisney
Display your membership in the Avalonia Geographic Society with this collegiate pullover hoodie featuring the official seal as seen in Disney Animation's Strange World. It includes the society's intrepid motto: "Venture beyond!"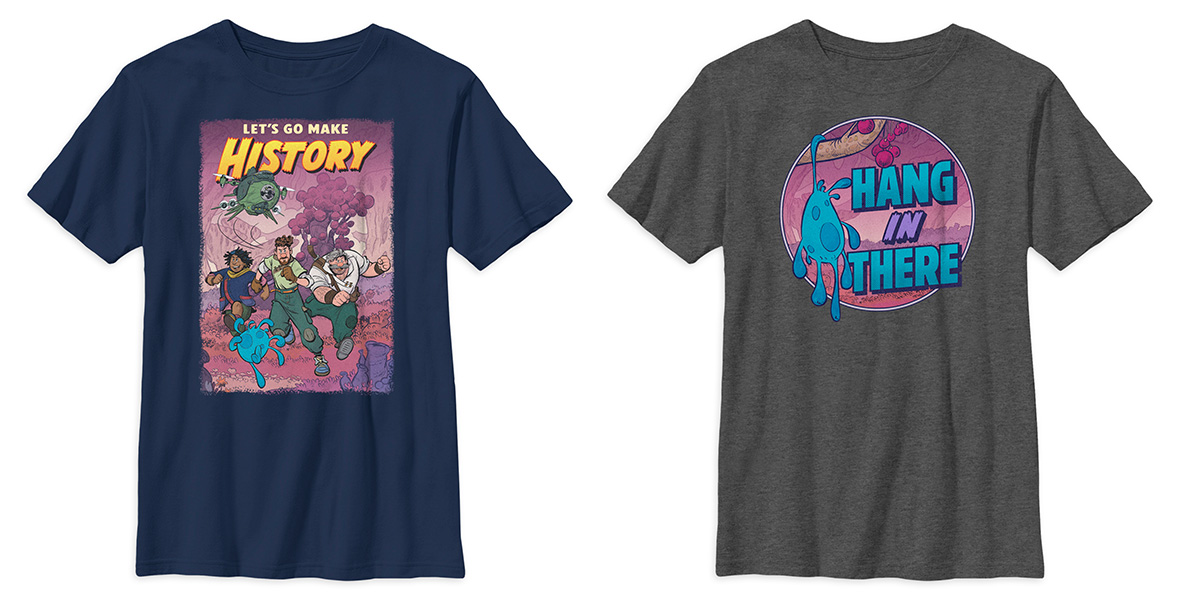 T-Shirts for Kids at shopDisney
Aspiring young adventurers will go make history and hang in there with Splat with these fun jersey knit tees direct from Avalonia.