By the D23 Team
Disney and Pixar's Turning Red is now streaming on Disney+, and if you're anything like us, you can't get enough of the sweet and silly world of Mei and her friends and family. To keep the panda party going, we've rounded up adorable products that will bring the magic of Turning Red to the comfort of your home.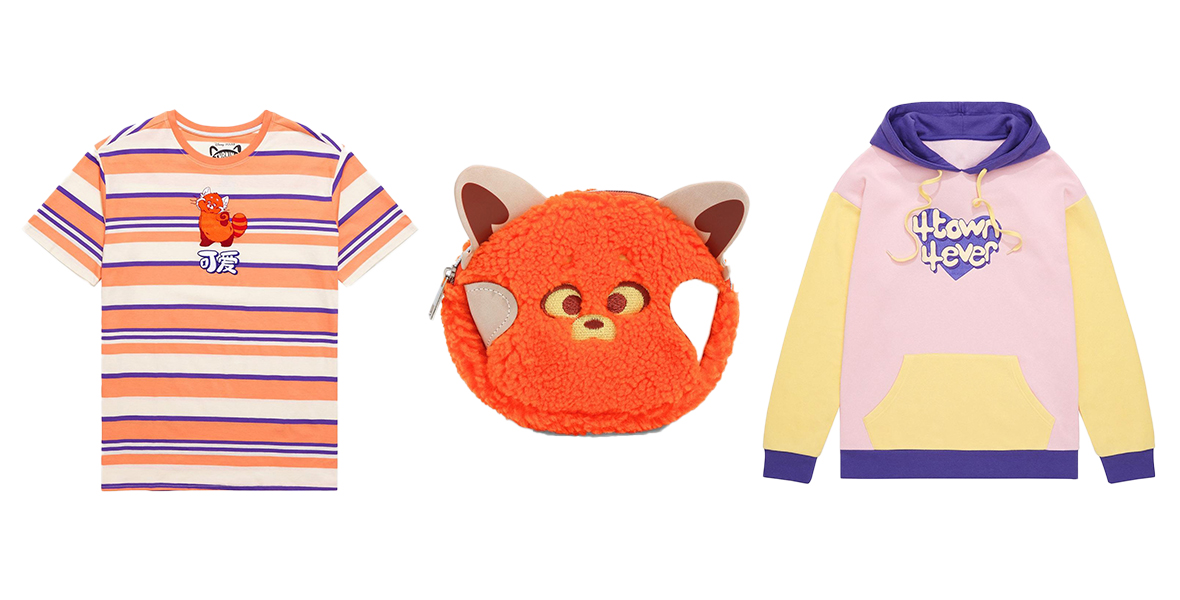 Box Lunch Turning Red Collection
This stu-PANDA-ous collection is everything you need to celebrate Pixar's latest film, from stylish t-shirts to collectible pins.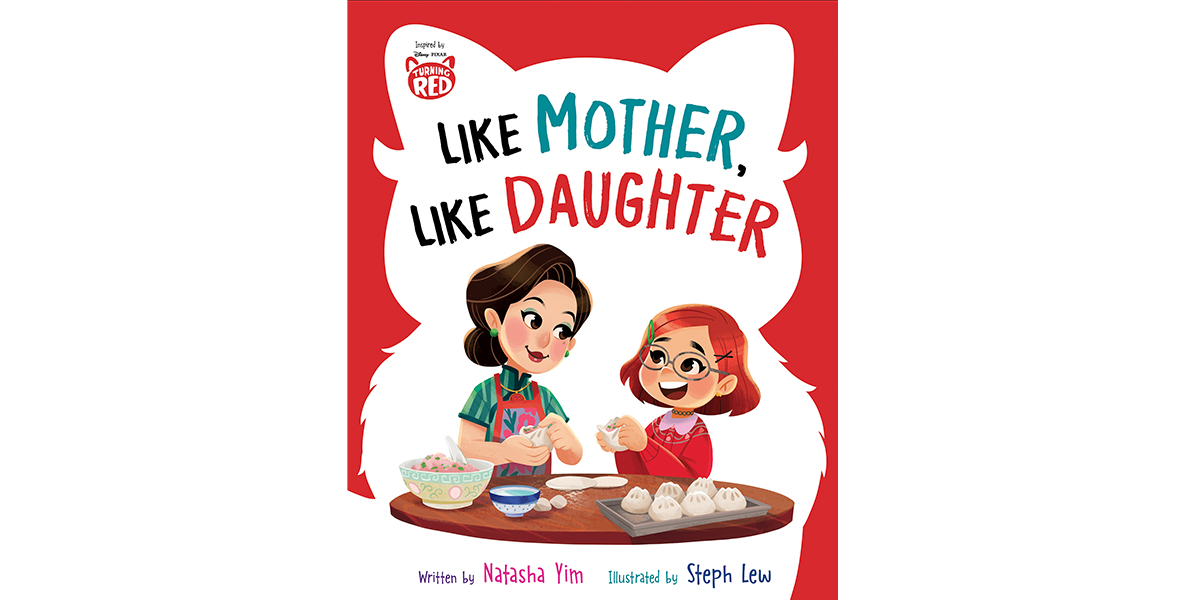 Like Mother, Like Daughter from Disney Books
This beautiful and charming hardcover jacketed picture book is perfect for mothers, daughters, and fans alike! Ming and Mei are the perfect mother and daughter. They work as a team, and each always seems to know what the other is thinking. But one day, something shocking happens: Mei poofs into a red panda! Now this once-perfect pair has a huge panda problem…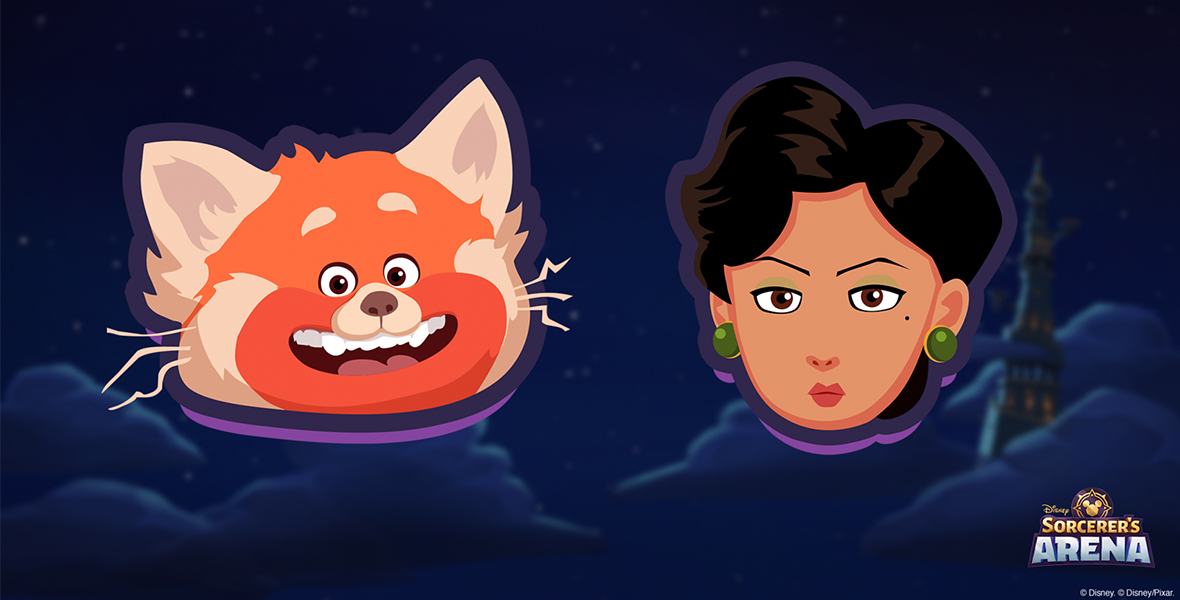 Disney Sorcerer's Arena – Turning Red Exclusive
To celebrate the launch of Disney and Pixar's Turning Red on Disney+, all players who log in to Disney Sorcerer's Arena between 3/11 and 3/12 will receive an exclusive Red Panda Mei Talisman in their inbox, and have the ability to unlock an additional special offer: a Ming Lee talisman!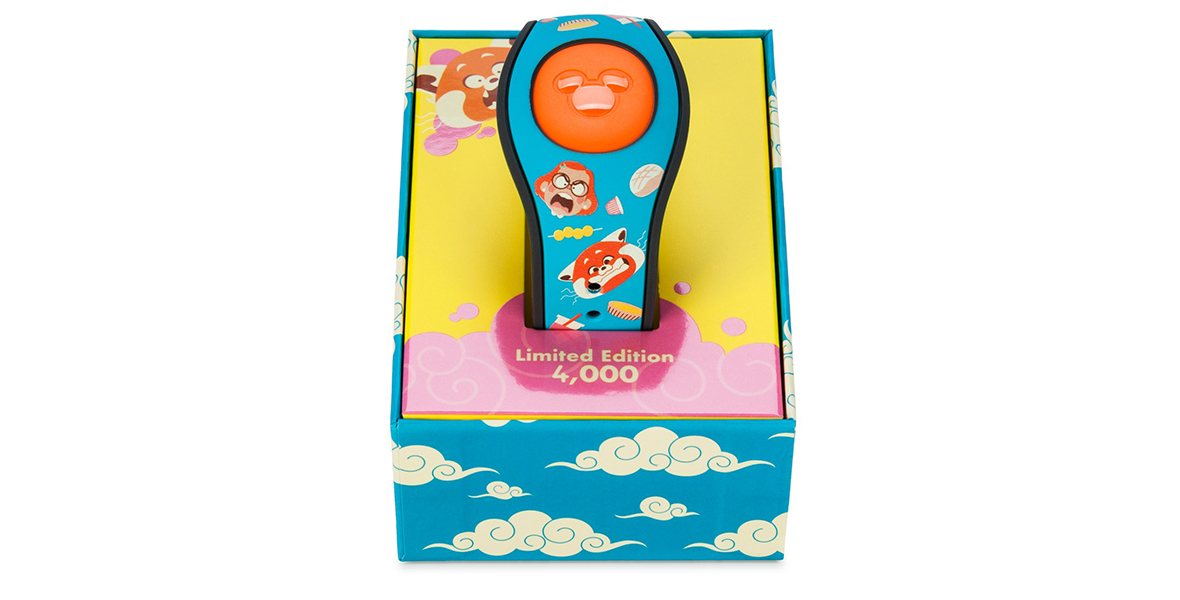 shopDisney Turning Red MagicBand 2 (Limited Edition)
Transform your time at Walt Disney World Resort with this Limited Edition MagicBand 2 inspired by Disney and Pixar's Turning Red. With a simple touch, you can enter parks; unlock your resort room door; charge purchases to your room; and more!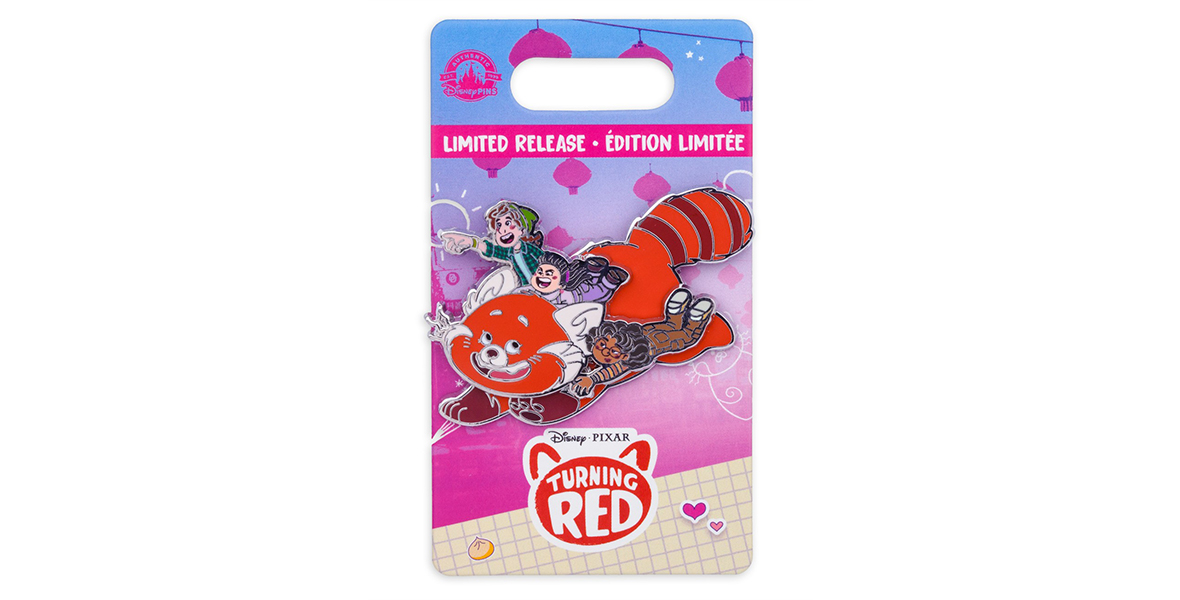 shopDisney Turning Red Cast Pin (Limited Release)
This limited release Turning Red pin-on-pin design will have collector's flying high. Mei in her Panda guise gives Miriam, Priya, and Abby a lift. Inspired by Disney and Pixar's film, streaming exclusively on Disney+.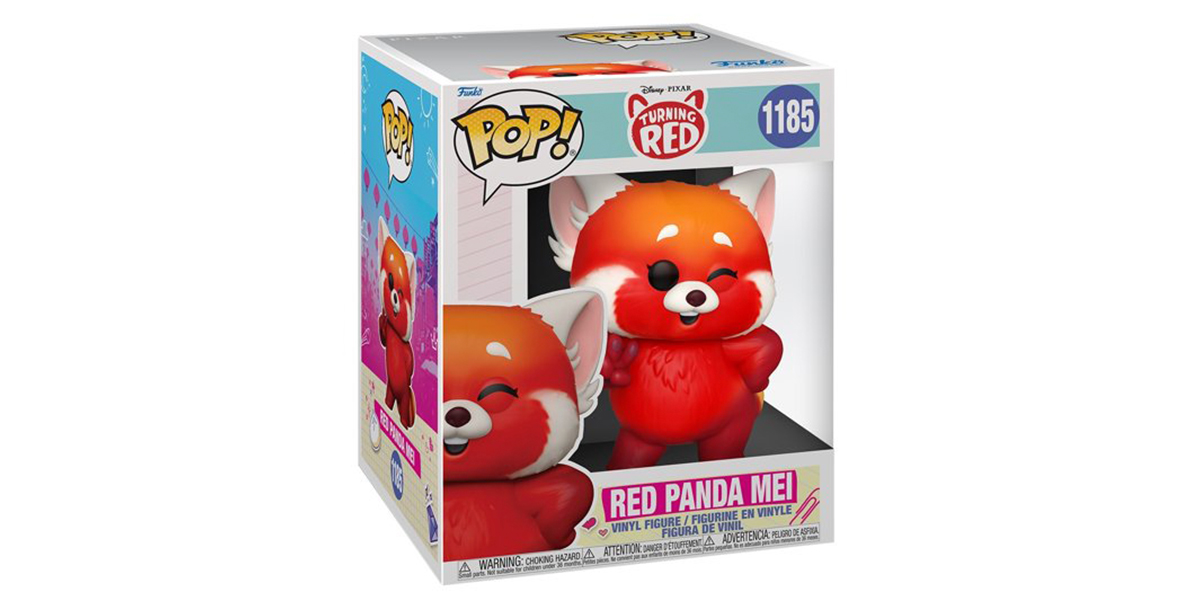 Funko Pop! Super: Turning Red– Red Panda Mei 6″ Vinyl Figure
Growing up is quite the transformation for any kid, let alone for Mei… Bring the chaotic panda fun into your own life with this Super Pop! Red Panda Mei for your Disney and Pixar's Turning Red collection. Vinyl figure is approximately 6 inches tall.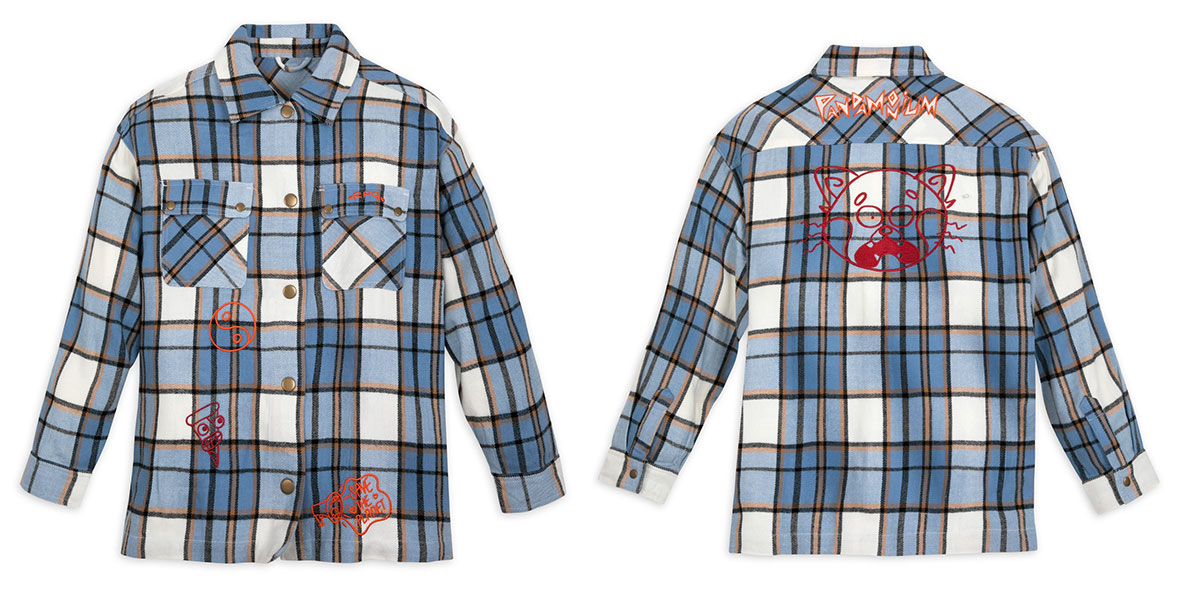 shopDisney Turning Red Plaid Flannel
It's absolute "pandamonium" as you celebrate Turning Red with this plaid flannel shirt. The back of this fashion staple features the embroidered face of Red Panda Mei, while the front is highlighted with embroidered designs inspired by the movie.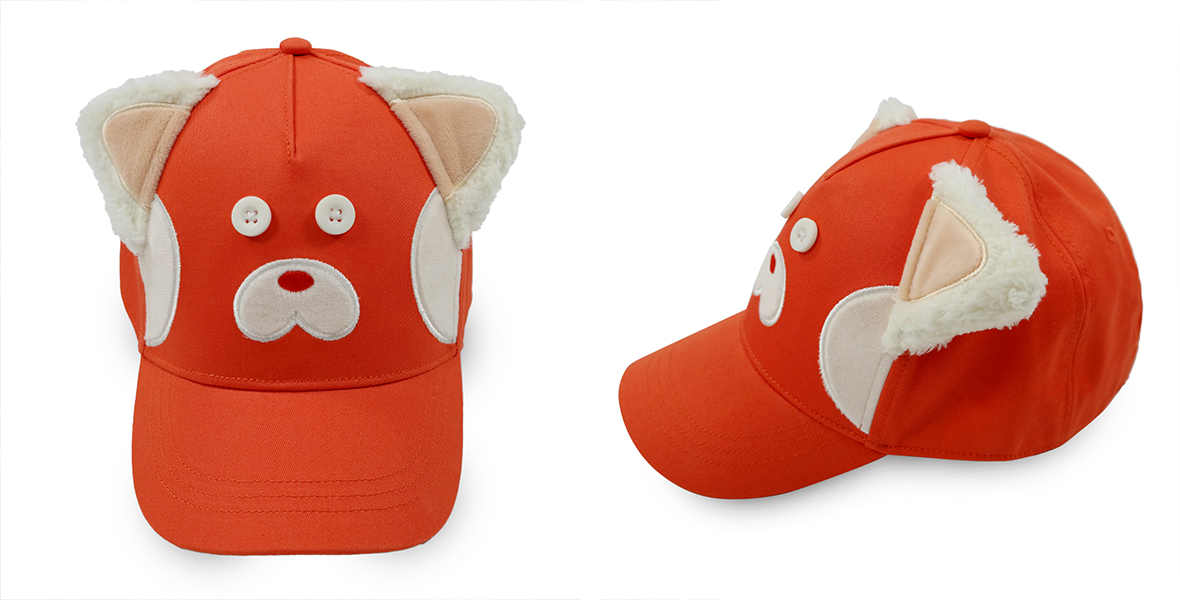 shopDisney Youth Baseball Cap
This fun baseball cap "pandas" to fans of Disney and Pixar's Turning Red. Its design is inspired by the movie's teenage lead, Mei, who unwittingly transforms into a red panda whenever she gets excited—which is something that's liable to happen to you when wearing this hat. The excited bit; not the whole turning into a panda thing. Although… ?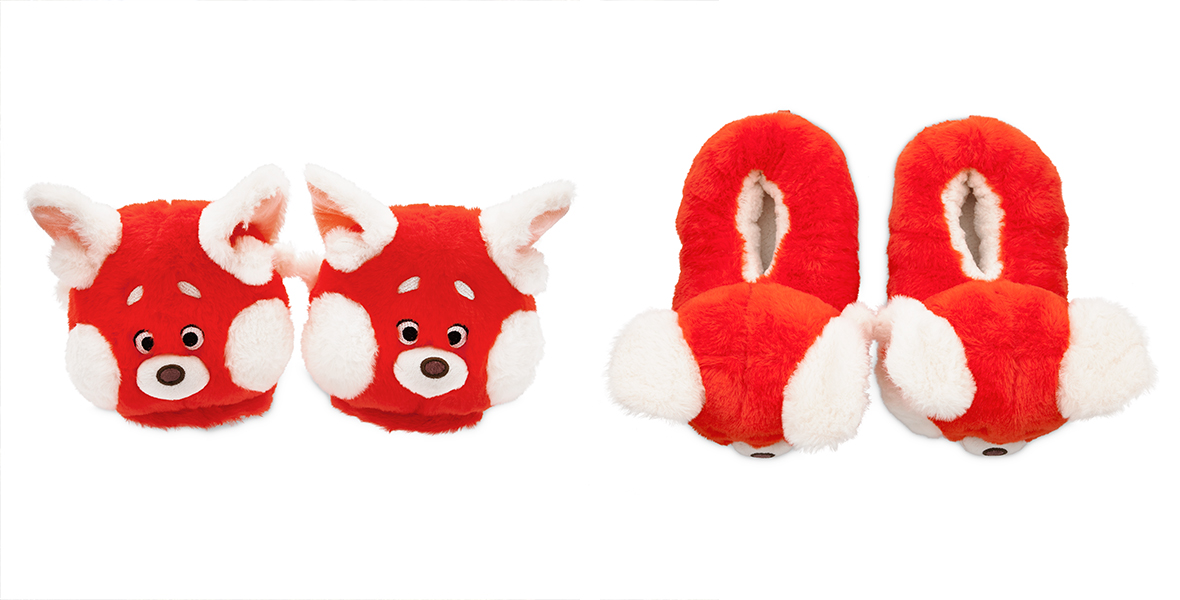 shopDisney Youth Slippers
When your own young one gets excited, their feet can transform into a red panda's with these slippers inspired by Disney and Pixar's Turning Red. The super soft padded faux fur uppers feature embroidered facial detailing and 3D ears, while the sherpa lining will keep their toes toasty and inspire warm memories of the movie.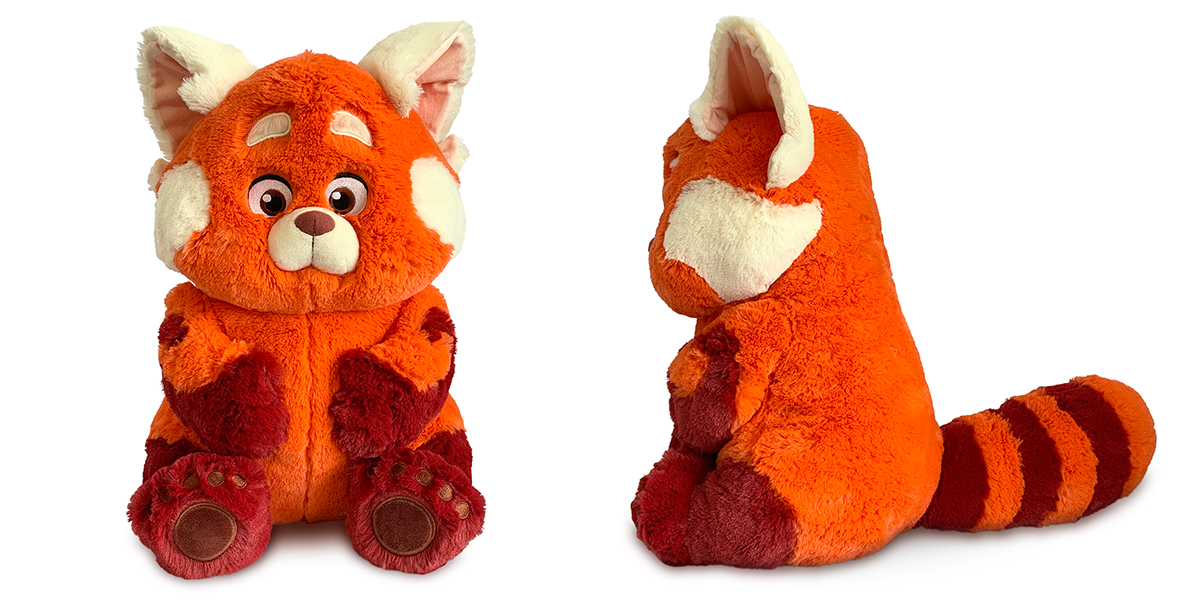 shopDisney Panda Plush
Inspired by Turning Red, this large cuddly plush features Mei in her red panda form.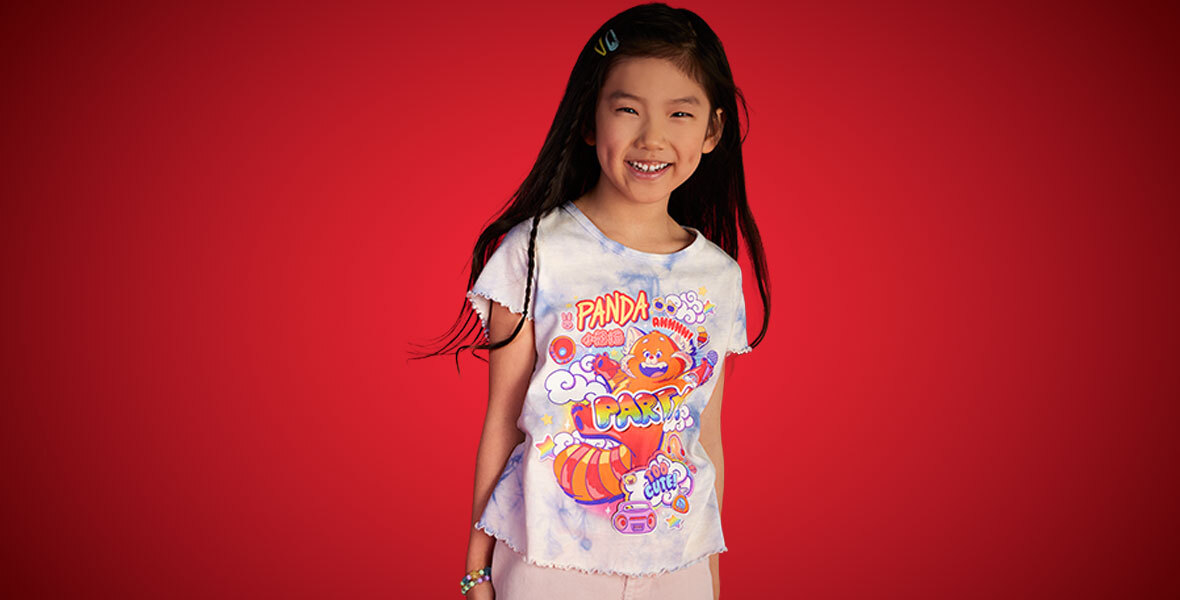 shopDisney Girl's Tie-Dye Shirt
It's always panda party time in this crystal wash tie-dye tee with Turning Red graphics, scoop neckline, plus curly-edge sleeves and hem.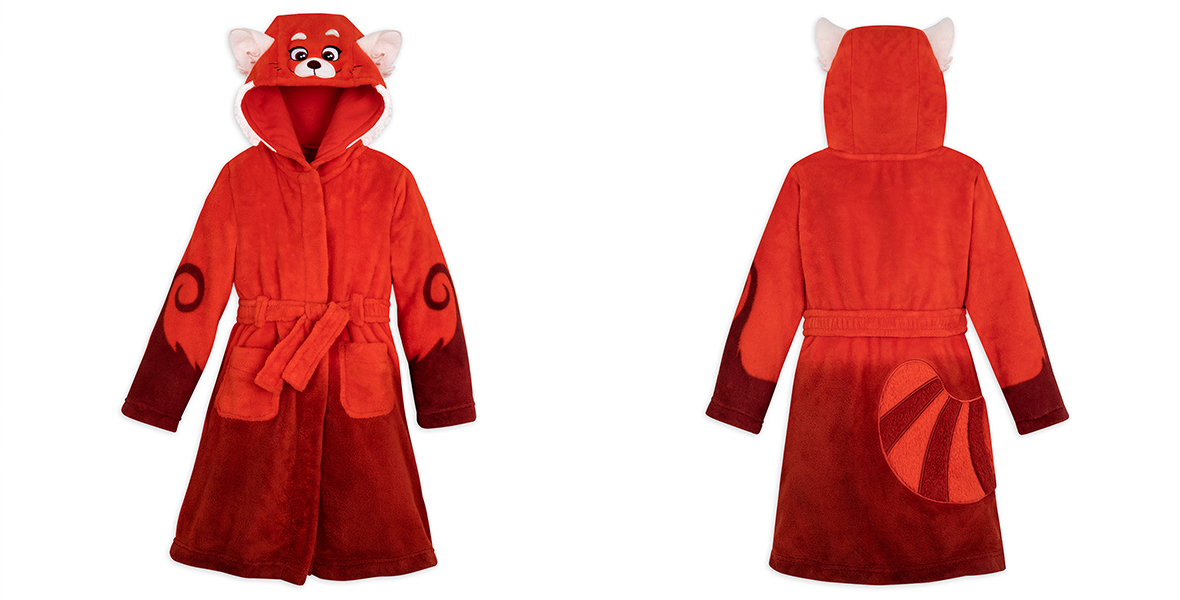 shopDisney Plush Robe
Transform every bath time in the plush luxury of this soft, furry robe with embroidered Red Panda Mei features and character hood.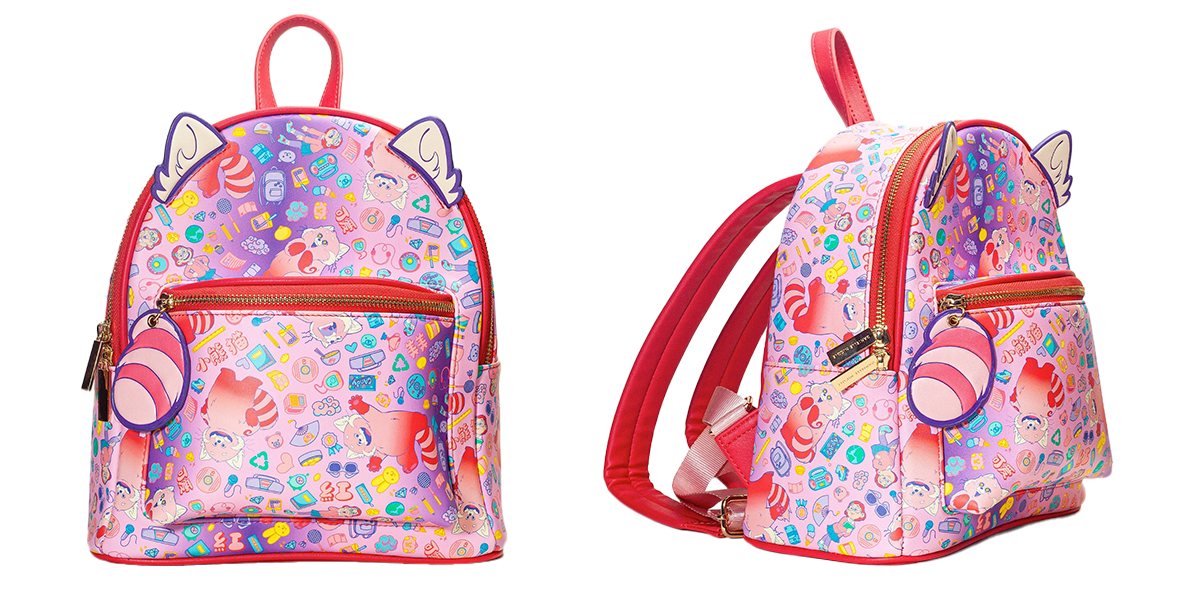 Danielle Nicole Turning Red Backpack
Meet the Turning Red Backpack: too cute to handle, with a print for our favorite RPG, Mei Lee. The base of this bag is a stunning purple to pink tie-dye ombre, with a front pocket to store your essentials (including your 4*Town CD). The backpack has adjustable straps for a custom fit. Oh snap! Don't forget the die-cut panda ears at the top of the bag and the tail zipper puller!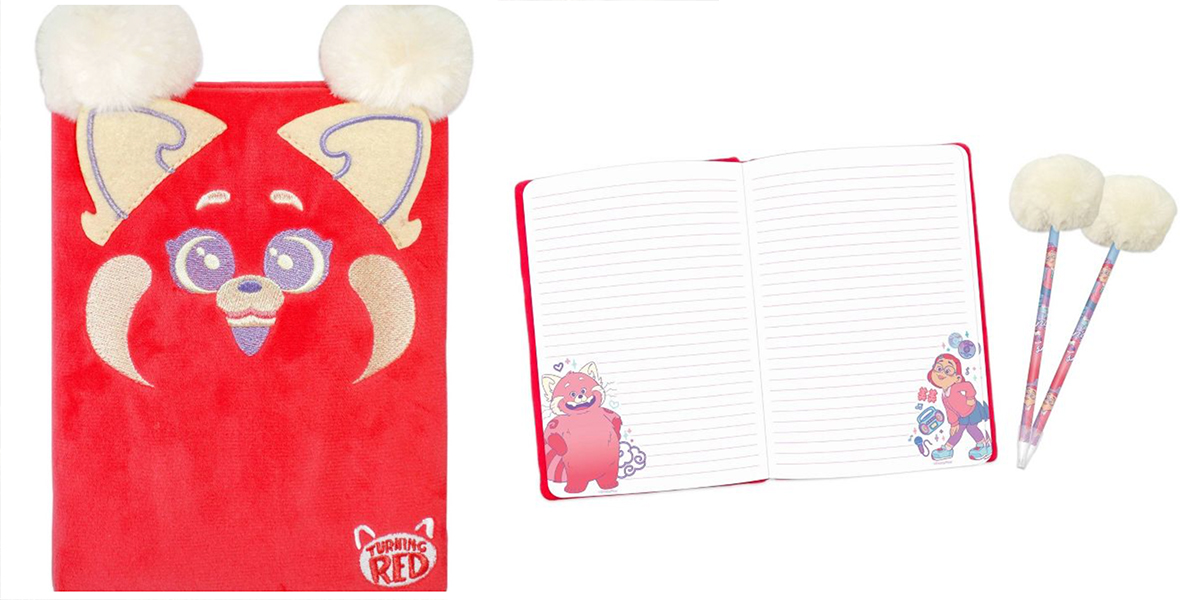 Turning Red Journal from Target
The Turning Red Plush Journal with 2 Pens includes a journal that is plush on the front, side, and back covers. Mei's panda face is made with appliques and embroidery, and felt ears are sewn on. The journal is 6″ x 8″ in size and has lined pages with colorful art. Two plush pom-pom pens are included, and are stored behind the felt ears that make the facial features pop out of the journal. Great for journaling, note-taking, and keeping lists organized.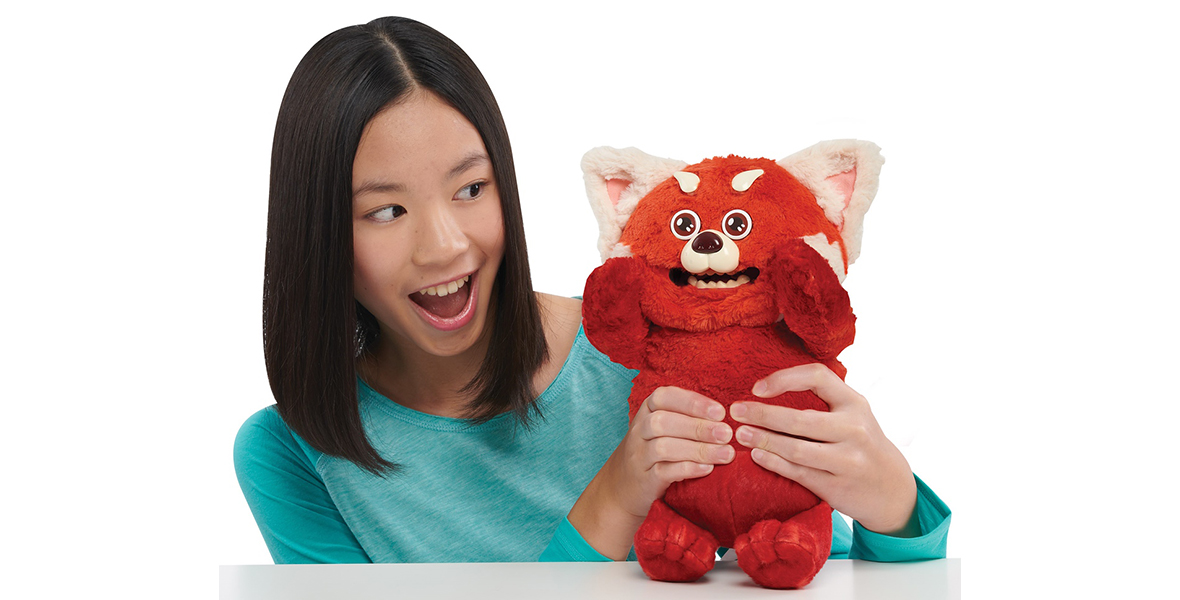 Just Play Turning Red Many Moods of Panda Mei Animated Feature Plush
Bring home all the fun and excitement from Turning Red with this Many Moods of Red Panda Mei Animated Plush. Press her hand to hear music inspired by the film and cute phrases like, "I'm calm!" Squeeze her belly to see her arms raise and hear her growl with excitement. Then, take a deep breath and calm down alongside Red Panda Mei. An excellent toy for imaginative role-play, Disney and Pixar fans will love this relatable—and excitable—giant red panda. At 12 inches tall, this plush is sure to bring lots of giggles and warmhearted fun.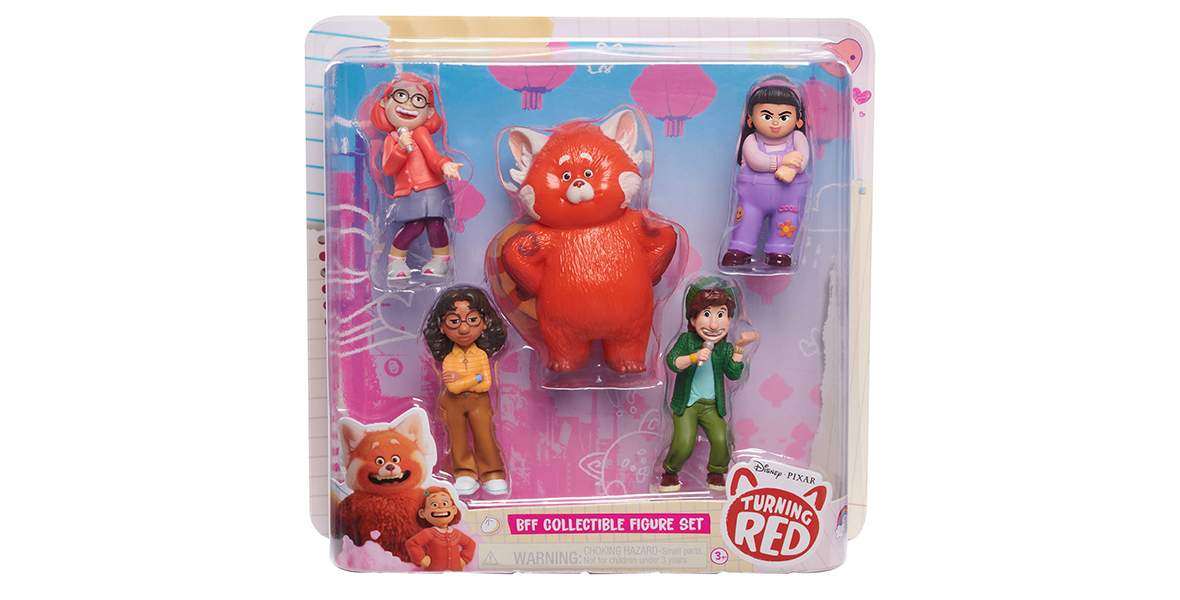 Just Play Turning Red BFF Collectible Figure Set
Experience the rollercoaster of junior high with the Disney and Pixar Turning Red Collectible Figure Set. When pandemonium breaks loose, Mei Lee (or Red Panda Mei) and her best friends are sure to be at the center of the action. This 5-piece kit includes Mei and Red Panda Mei, as well as her friends Abby Park, Miriam Mendelsohn, and Priya Mangal. Each figure features a different, personality-packed pose. Movie fans can recreate favorite scenes or create new stories. This beautifully crafted Best Friend Set is truly something to get excited about!