By Karina Schink
From the recent debut of the Tropical Hideaway at Disneyland Resort, to the impending opening of Star Wars: Galaxy's Edge on both coasts, you may have noticed that things are changing a bit at some of our favorite Disney Parks.
There are a lot of good eats making delectable debuts. From savory baos to ramen shakers, the chefs have been hard at work to deliver the best of the best to each and every hungry guest. We had the opportunity to talk to four of the chefs making magic behind the scenes at the parks about the newest super addition to Parks menus: bowls!
While these convenient-on-the-go lunches have been popping up all over, Chef de Cuisine at Disneyland Resort Mark Buan told us that the story of how bowls ended up at the parks is really quite simple: "(It) all started with the Cast," he said. "We have a team of different cultures and something like (the bowls), is something we didn't have."
While that may be the scoop on how the bowls themselves came to be, the inspiration in their flavor is also a family affair—a Disney family, that is. Walt Disney World Culinary Director Eddie Thomas told us that he's sure Disney fans and Park guests will love the bowls (both the current ones, and all the new ones that are soon to debut!) because like anything at Disney, they all started with a story. "Any creation must have a story behind it," he said, "and that is exactly what we (pursued). There is nothing better than when you combine a great story with a super tasty and cool offering."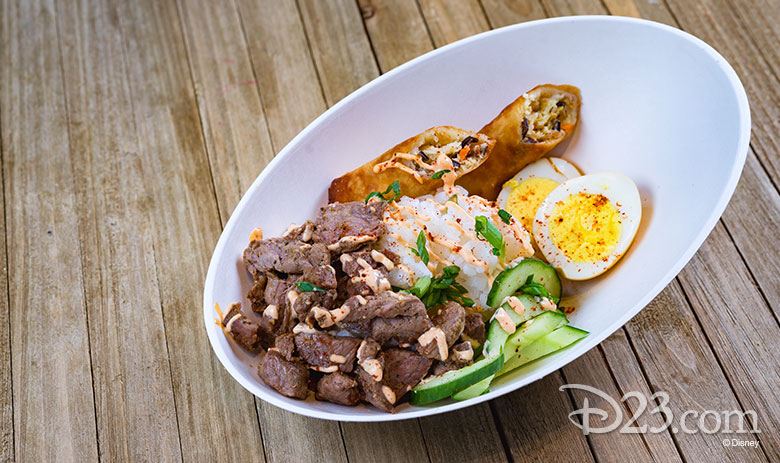 And that great story? It's a simple (yet scrumptious) tale of taste. What makes these bowls so special is that they are all created with their area in mind. Just as your surroundings transform into the sights and sounds of New Orleans or a small pavilion of Germany, so will your taste buds. Culinary Director John State from Disneyland Resort said he hopes guests are "transported to a unique place with foreign flavors" when they try each bowl.
Culinary Director of Disney's Animal Kingdom Theme Park, Lenny DeGeorge told us, "The story (of the bowls) is how (their) ingredients fit the theme. At Satu'li Canteen, for example, employees are using Pandora-inspired ingredients." He also added that each bowl has one goal: "To ignite all of the five basic taste sensations: salty, sour, sweet, bitter, and umami."
State emphasizes that while there are so many bowls to choose some (and many will have familiar flavors) there are some extraordinary combinations to sample. "The (mint and yuzu juice compressed) watermelon and tuna combination is extraordinary," he said. "The sweetness of the watermelon along with the touch of acidity combined with the rich savory tuna—fireworks!"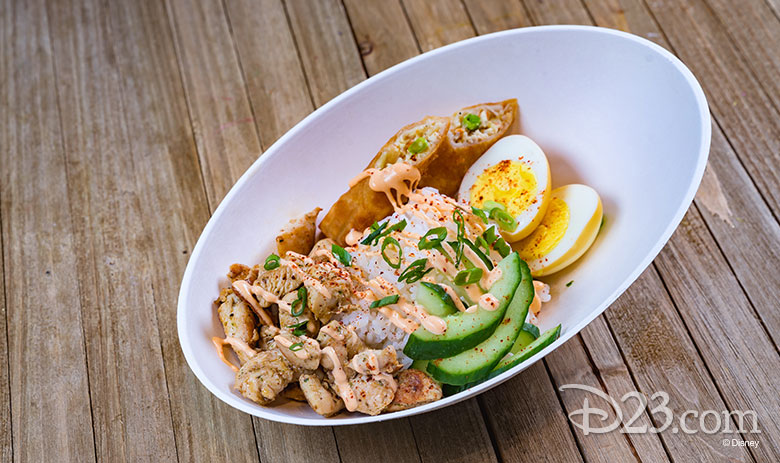 You may be wondering, what exactly goes into these circular (or sometimes oval, as Mark Buan hinted) vessels? It starts with a base of  rice, then a protein, and different toppings that are always fresh, from Togarashi seasoning, pickled cucumbers, and all the veggies you can imagine.
And, that's really where the limit is—your imagination.
While all the chefs have different favorites (Lenny recommends the Berbere-spiced Pork Ribs with Cilantro Rice from Harambe Market, while Eddie prefers any that feature Latin flavors), there is one thing they all agree on: no matter what combination you create, the outcome will always be the same: delicious.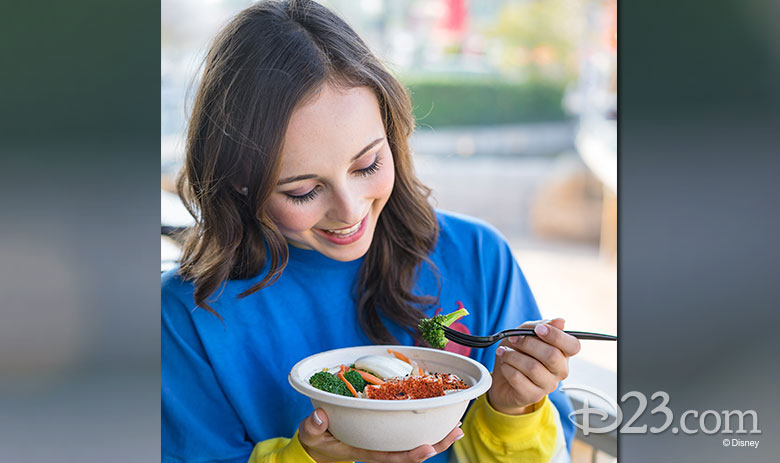 Bowls are already making their superb debut at the Parks (check out the newest addition at White Water Snacks) with many more are on the way! From the Asian Rice Bowl at Lucky Fortune Cookery, to a Shrimp & Noodle Bowl at Satu'li Canteen*, and more, we certainly can't wait to taste all the unbelieva-bowl flavors!
*not all bowls may be available yet