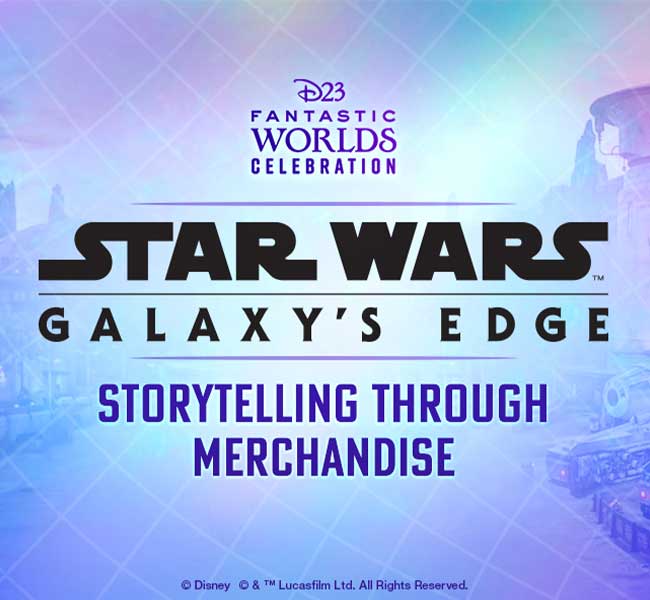 Brad Schoeneberg, Tracie Alt and Cody Hampton from the Disney Parks Merchandise team explore the rich storytelling that goes into the exotic and authentic imports of Star Wars: Galaxy's Edge!
Get Exclusive Early Access to Star Wars: Galaxy's Edge Merchandise Just for D23 Gold and Gold Family Members
---
Check out D23.com for more articles and surprises celebrating Disney's Fantastic Worlds, a deeper dive into the D23 2020 Gold Member Gift, exclusive product releases and announcements, and so much more!
Not a D23 Gold Member? Join Now! For a limited time, get a complimentary Fantastic Worlds Pin Set when you buy a new Gold or Gold Family Membership!