By Sarah Sterling
We can hardly believe it has been five years since Pandora – The World of Avatar first opened at Disney's Animal Kingdom Theme Park at Walt Disney World Resort. Guests have been enjoying the beautiful Valley of Mo'ara since 2017 and experiencing one-of-a-kind attractions like Avatar Flight of Passage and Na'vi River Journey. In honor of this land's quinquennial, we invite you to participate in a scavenger hunt for some of the more elusive hidden details within Pandora!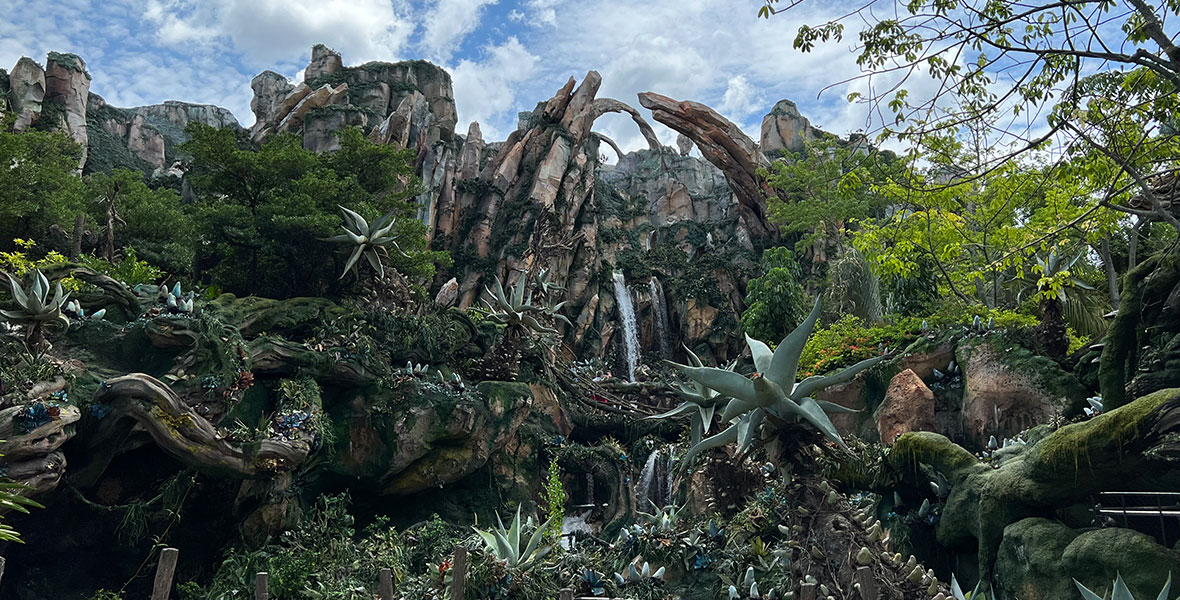 1. Wait, that's not a waterfall?
The floating mountains of Pandora are truly something to behold. These rocks and the large mountain range that loom over you as you enter the Avatar Flight of Passage queue are dotted with numerous lush waterfalls…most of which are real. Far in the back of the mountains are a few fake waterfalls created by painted and textured spinning wheels. These wheels give the impression that there are large falls all the way at the top of the mountain range where it would have been difficult to create real water features large enough to be seen by guests. The next time you are in Pandora – The World of Avatar, see if you can distinguish the fake waterfalls from the real ones!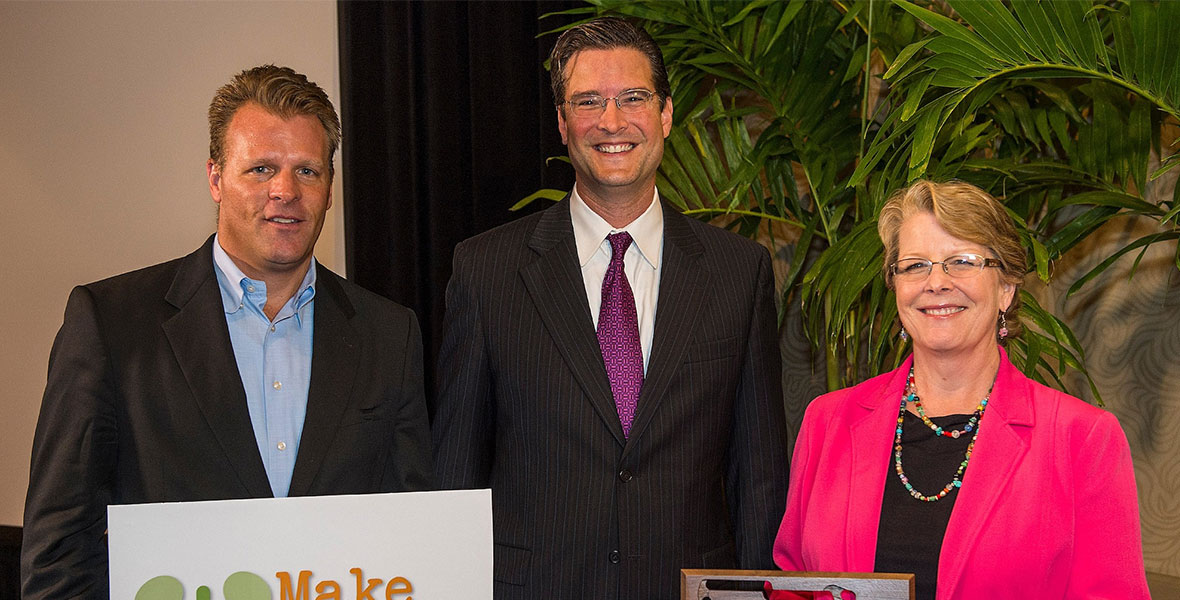 2. The real-life Jackie Ogden
During the Avatar Flight of Passage pre-show, we meet Dr. Jackie Ogden from the Pandora Conservation Initiative. Ogden prepares us for our Iknimaya (a Na'vi rite of passage) and gives a brief overview of what has happened on Pandora since the events of the 2009 film, Avatar. Did you know that this fictional Dr. Ogden is a tribute to the real-life Dr. Jackie Ogden who worked for Walt Disney Parks and Resorts for 19 years? She most notably served as the Vice President of Animals, Science, and Environment at Walt Disney World Resort! Thanks to Dr. Ogden, Disney Parks and Resorts became widely recognized for their work in animal care, conservation, and environmental sustainability.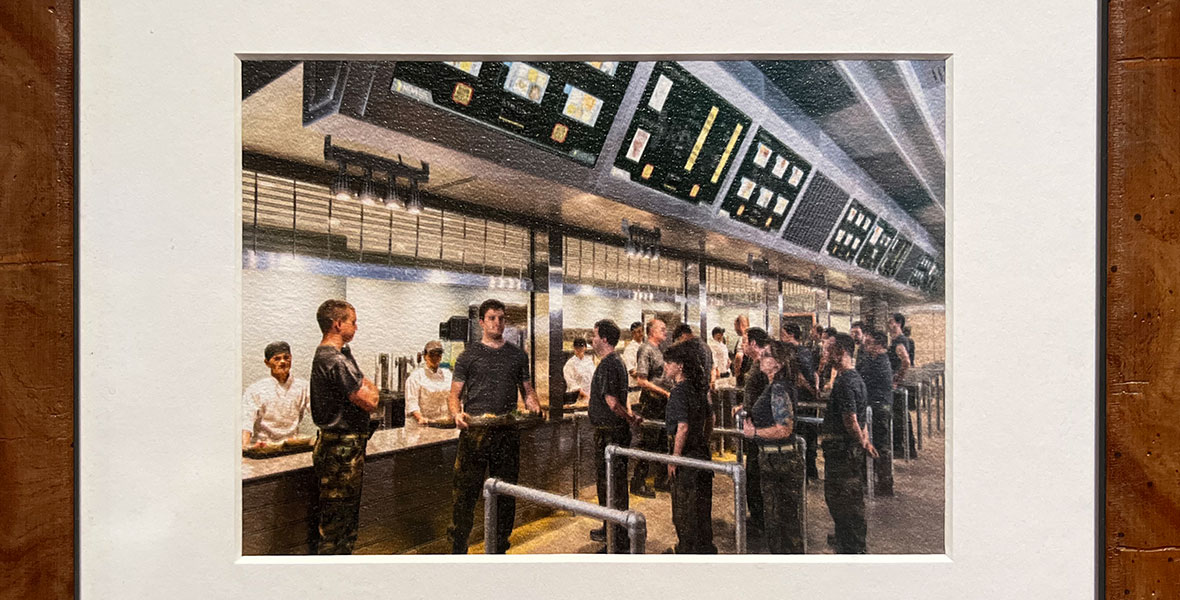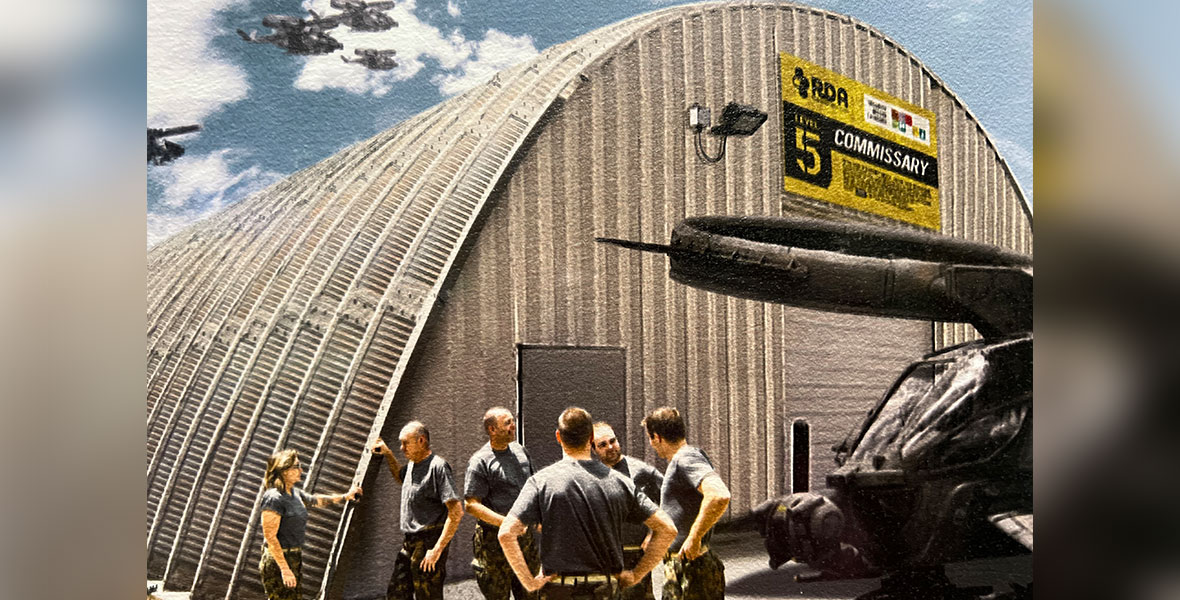 3. A repurposed mess hall
In Avatar, the RDA (Resources Development Administration) travels to Pandora to find the highly valuable "unobtanium" and causes damage to the planet through their unethical mining practices. As explained on Avatar Flight of Passage, it has been over a generation since these events took place and the planet is still recovering! RDA's impact on Pandora is shown in discreet ways all over the land. Satu'li Canteen itself is a repurposed RDA mess hall taken over by Alpha Centauri Expeditions. In the check-out queue for this restaurant, you can spot photos of the original RDA mess hall on the wall. Satu'li Canteen maintains the same half-dome shape of the mess hall but has been overgrown with native vegetation and transformed into a wonderful tribute to Pandoran culture!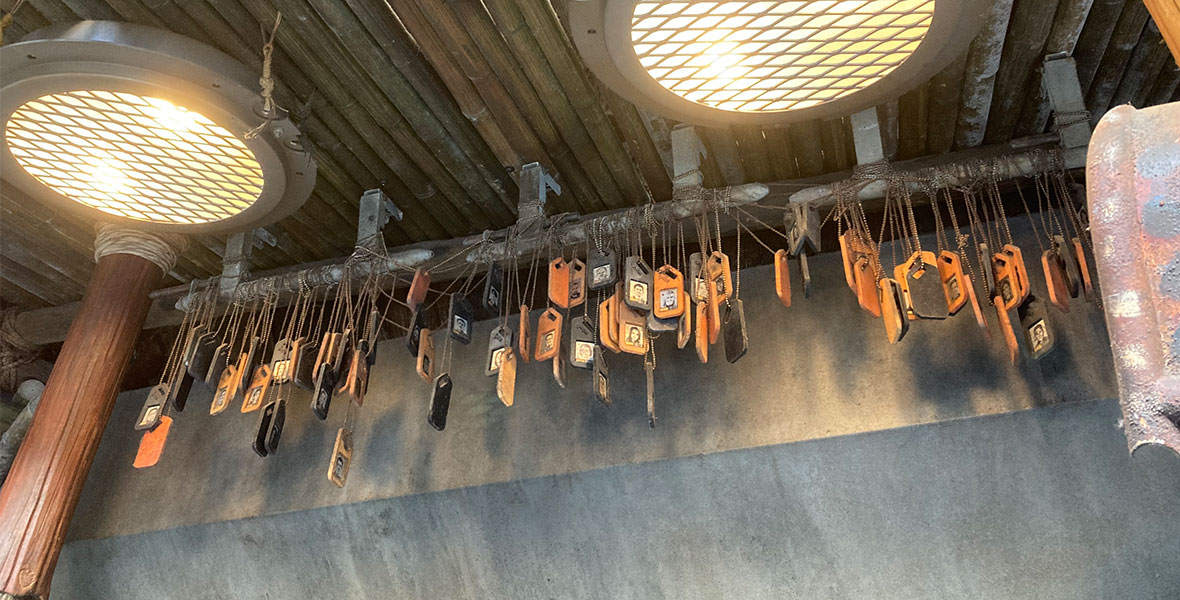 4. WDI-ID's!
Disney Imagineers often leave hidden Easter eggs in their projects and Pandora – The World of Avatar is no exception! Over at Pongu Pongu, you'll notice that there are dozens of leftover RDA nametags hanging from the ceiling. These nametags show the names and photos of RDA officials and, if you look closely, you can spot one tag featuring former-Imagineer Joe Rohde! Rohde was the creative executive behind all of Disney's Animal Kingdom, including Pandora – The World of Avatar.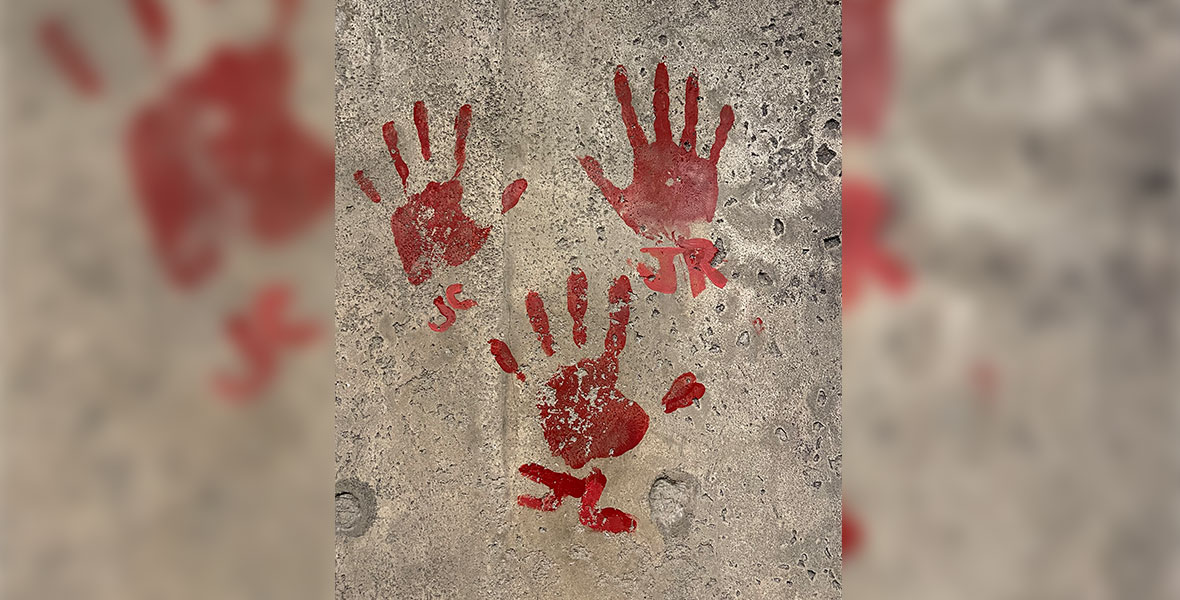 5. Whose handprints?
Another fun detail left behind by Joe Rohde and some of the creative team behind the Avatar film franchise are these red handprints in the exit of Avatar Flight of Passage. As you leave the attraction, you can spot three handprints on a wall. Each print has a set of initials next to them. They stand for Joe Rohde (J.R.), James Cameron (J.C.) and Jon Landau (J.L.). James Cameron was the director of Avatar (2009), and Jon Landau was the film's producer.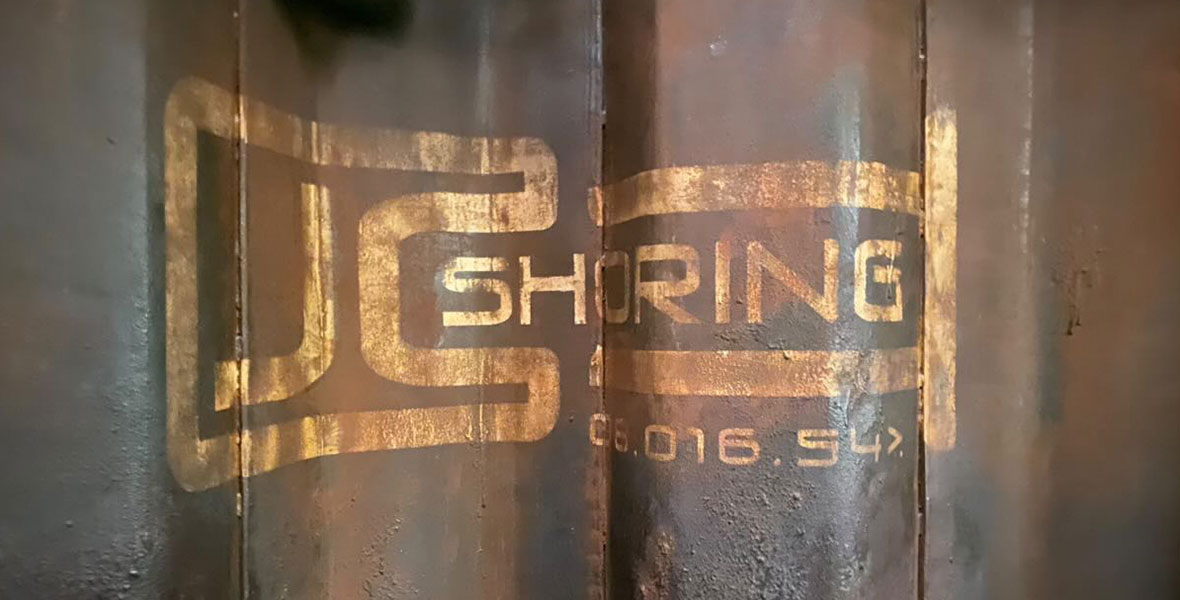 6. Happy birthday, James Cameron
In the queue for Avatar Flight of Passage, guests can spot another nod to director James Cameron. Before you enter the forest section of the queue, there is a rusted metal wall featuring the business name "JC Shoring." "JC" clearly stands for "James Cameron," but it doesn't end there. Below, you can see the numbers "08.016.54,"a reference to Cameron's birthday, August 16, 1954.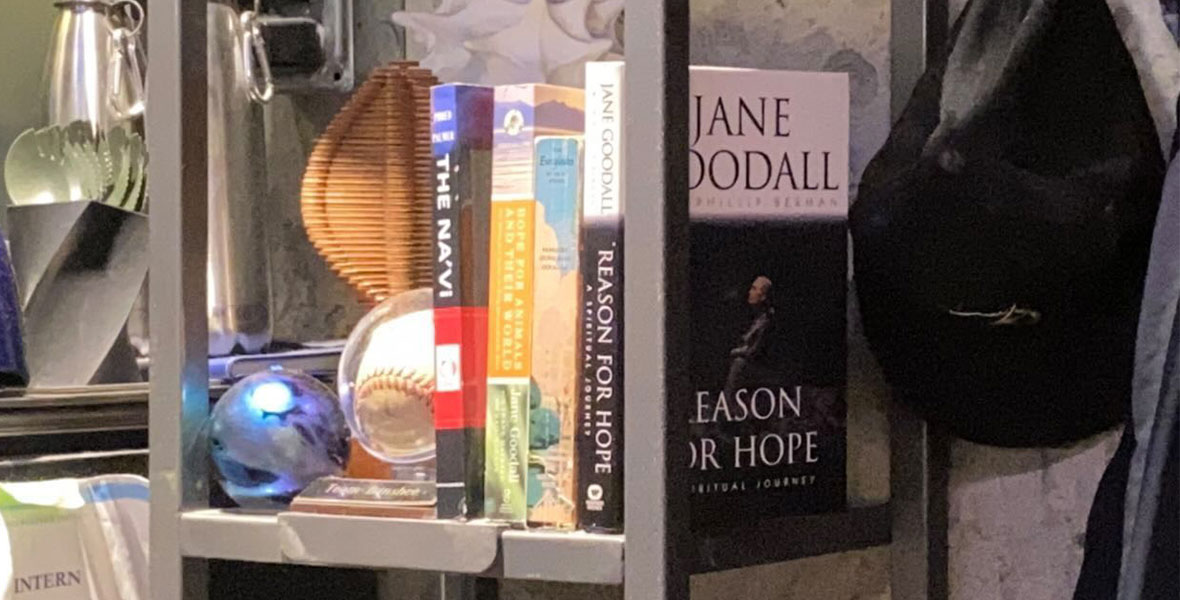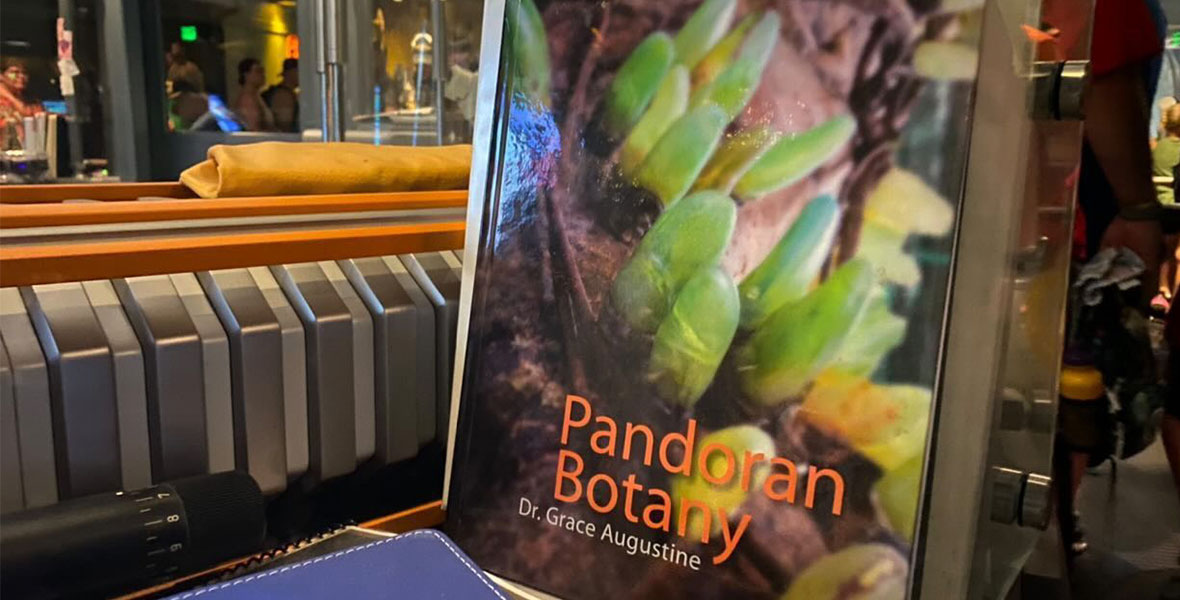 7. Required reading
The laboratory room is one of the most interesting parts of the Avatar Flight of Passage queue – there is so much to look at! Don't be too distracted by the humongous Avatar in a flotation tank – there are some unique references to Avatar and the people who inspired Disney's Animal Kingdom to be found! On a shelf next to a baseball, you can find Jane Goodall's book, Reason for Hope: A Spiritual Journey. Goodall was heavily involved in the creation of Disney's Animal Kingdom and assisted Disney with their conservation efforts. She even awarded The Walt Disney Company the Jane Goodall Global Leadership Award in 2011. Another, this time fictional, book that can be spotted in this room is Dr. Grace Augustine's textbook, Pandoran Botany. Played by Sigourney Weaver in Avatar (2009), Grace Augustine is known for being an expert on Pandoran ecology. This book is a nod to her role in the story of the land.
Have you noticed these unique references and details within Pandora – The World of Avatar? Keep this list handy on your next visit and see how many you can find! This addition to Disney's Animal Kingdom has been delighting and entertaining guests for five years and we can't wait for many more years of thrilling experiences with the Na'vi! Keep reading D23.com for more details on your favorite Disney Parks and Resorts.