By Beth Deitchman
We are sorry to report that Disney Legend Marge Champion, a gifted actress and dancer who was the live-action reference model for several of the most beloved characters of Walt Disney's golden age of animation, most notably the iconic heroine of Snow White and the Seven Dwarfs, has passed away. She was 101.
In addition to Snow White, Champion's expressive movements also helped inspire Disney animators as they created Pinocchio's graceful Blue Fairy and the poised Hyacinth the Hippo from the "Dance of the Hours" segment of Fantasia, a ballet parody that she also helped choreograph. Champion's Disney memories also included doing some modeling for Mr. Stork from Dumbo and Dopey from Snow White and the Seven Dwarfs.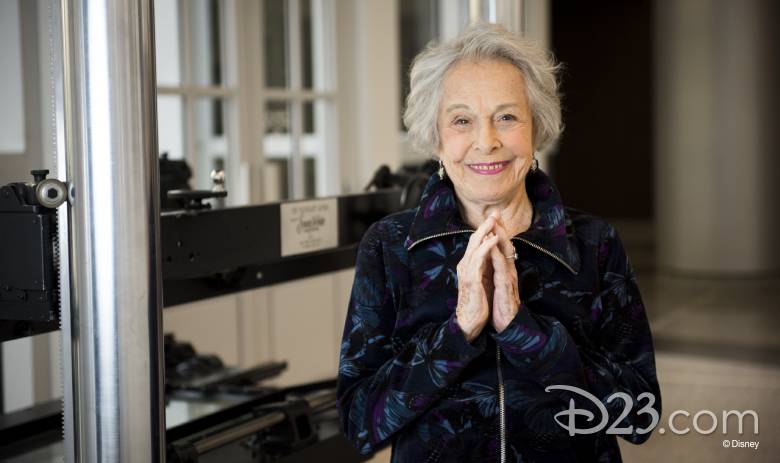 "Marge Champion brought all of her many talents to help bring iconic silver-screen women—from Snow White, to the Blue Fairy in Pinocchio, to characters in Fantasia—to animated life," Jennifer Lee, chief creative officer, Walt Disney Animation Studios, said. "Walt Disney Animation Studios owes Marge, a Disney Legend and pioneer in animation, our deepest respect and gratitude."
Born Marjorie Celeste Belcher on September 2, 1919, in Los Angeles, Champion had an affinity for dance from an early age. Her father, Ernest Belcher, was her first teacher. He was a noted Hollywood ballet coach who trained Shirley Temple, Cyd Charisse, and Gwen Verdon. Champion became a ballet teacher at her father's studio by the time she was 12, and it was soon after that when a talent scout came to the studio and invited her to audition for a cartoon—an idea that seemed preposterous to Champion at the time.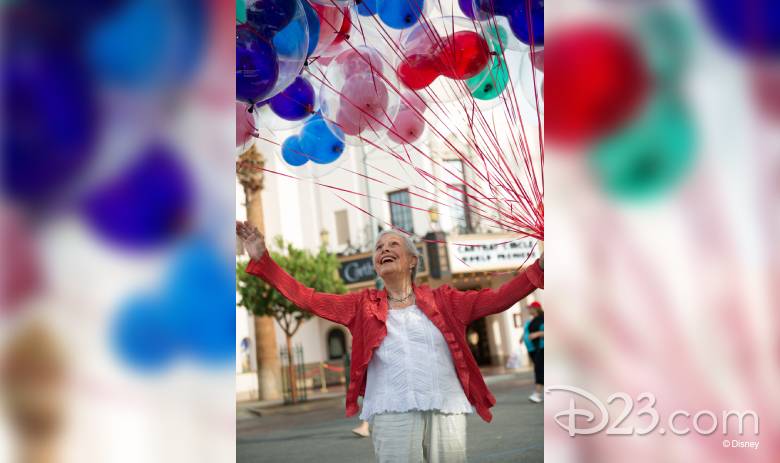 "The atmosphere was like a giant high school or college, as far as I was concerned. Mr. Disney, for me, was like a very friendly head principal. Now, that's a 14-year-old's point of view. I later on learned that he was probably one of the most important men, certainly in animation, and probably in the movie industry," Champion recalled.
As the live-action reference model for Snow White, Champion acted out scenes and performed dances and special movements so the animators could caricature her actions and make their celluloid princess as human as possible. She told Entertainment Weekly in 2016, "There was no choreography: I was making it up as we went along and showing them how to dance."
Under the name "Marjorie Bell," Champion appeared in the films Honor of the West and All Women Have Secrets, but she truly became a legend after embarking on a creative partnership with Gower Champion, whom she married in 1947. The pair appeared together in hit musical films that included Show Boat, Lovely to Look At, Give a Girl a Break, and Jupiter's Darling, becoming the screen's most popular dance team since Astaire and Rogers.
The Champions' popularity soared through their many television appearances on series such as The Red Skelton Show, General Electric Theater, The United States Steel Hour, The Dinah Shore Chevy Show, and Toast of the Town. The couple even starred in their own situation comedy, The Marge and Gower Champion Show, which ran briefly in 1957, in which Marge played a dancer and Gower a choreographer.
Extending their incredible partnership to the stage, Marge and Gower Champion also staged the dances for the Broadway musical revues Lend an Ear and Make a Wish.
Following the couple's divorce in 1973, Champion co-authored two books with Marilee Zdenek, Catch the New Wind and God Is a Verb. She choreographed Whose Life Is It Anyway?, The Day of the Locust, and Queen of the Stardust Ballroom, for which she received an Emmy Award®. In 1997, Massachusetts honored Marge with its Commonwealth Award, citing her "leadership as a true patron of the arts."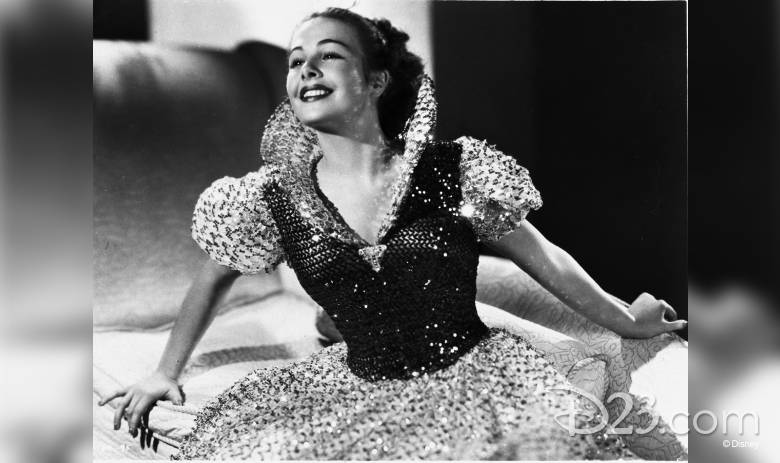 Champion was honored as a Disney Legend in 2007.
In 2019, in celebration of Champion's 100th birthday, animator and animation historian John Canemaker paid tribute to the Disney Legend on his blog and shared some of her recollections of helping bring Snow White to life. In the post, Champion recalled "a crude set" intended to evoke a fairy-tale forest, and spoke of using props and listening to the film's soundtrack on playback while embodying the heroine through her movements. She found it to be an enjoyable process, and shared with Canemaker her delight in seeing Snow White and the Seven Dwarfs for the first time on the big screen: "When I finally saw the finished product," Champion said, "I realized that every single movement was mine."