A Recipe from the Delicious Disney Vault
Plant-based Lavender Donuts at Disney's Contemporary Resort
Shhhh, don't tell anyone that these donuts served at the California Grill are vegan! The stylish California Grill ushered in a new era for Disney dining when it debuted high atop Disney's Contemporary Resort at Walt Disney World Resort in 1995 with a dazzling onstage kitchen and a bird's-eye view of the Magic Kingdom's nightly fireworks displays. Now this fan-favorite dessert is featured in Delicious Disney: Walt Disney World—Recipes & Stories from The Most Magical Place on Earth Series by Pam Brandon, Marcy Carriker Smothers & The Disney Chefs.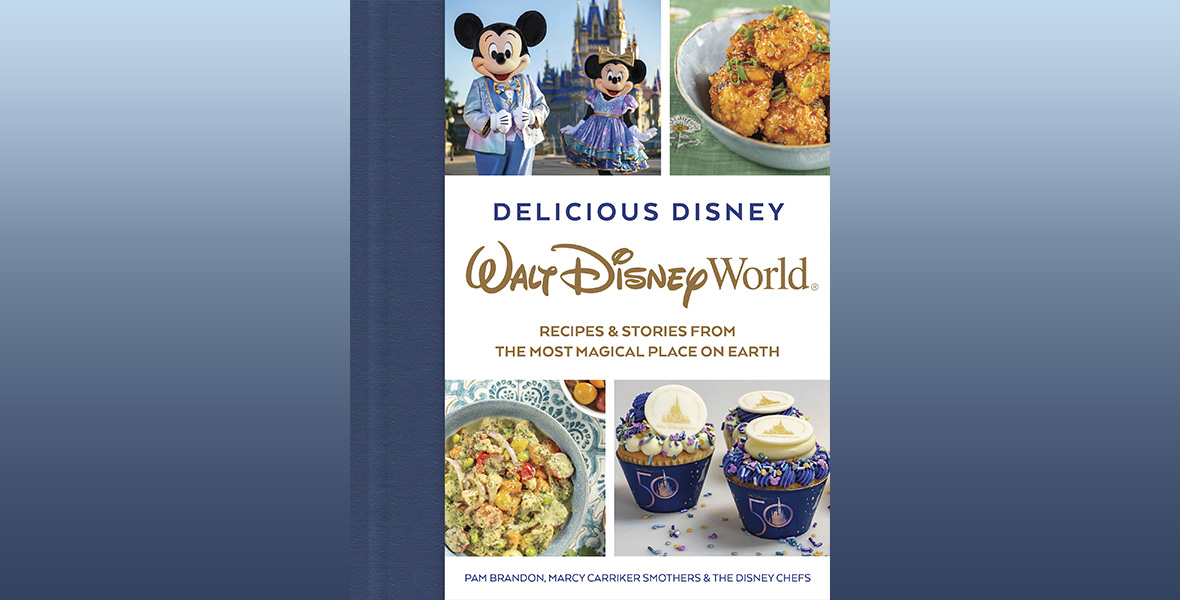 MAKES 24–36 DONUTS
Ingredients:
LAVENDER SUGAR
1 cup granulated sugar
1 tablespoon dried culinary lavender
DONUTS
¾ cup lukewarm water
1 tablespoon active dry yeast
¾ cup liquid from canned chickpeas
5 teaspoons ground flaxseed
1¼ cups coconut milk
½ cup coconut oil
6⅔ cups all-purpose flour
½ cup sugar, plus more for topping
1 teaspoon coarse salt
Vegetable oil, for frying
Steps:
FOR LAVENDER SUGAR
Toss sugar and dried culinary lavender in medium bowl. Cover and let rest for several hours or overnight.
Sift out lavender with a fine-mesh strainer. Set aside.
FOR DONUTS
Combine water and yeast in bowl of electric mixer fitted with dough hook. Rest for 5 minutes until yeast is frothy.
Whisk chickpea liquid and ground flaxseed in medium bowl. Add to water and yeast.
Add coconut milk, coconut oil, flour, sugar, and salt to mixing bowl. Mix on low speed until soft dough ball forms. Increase to medium-high speed and knead for 5 minutes.
Transfer dough to large bowl coated with nonstick cooking spray. Cover with plastic wrap and let dough rise at room temperature for 90 minutes or until doubled in size.
Place parchment paper on two baking pans and spray with nonstick cooking spray. Set aside.
Place dough on large board covered with flour, roll to ¼-inch thickness, and cut with desired size donut cutter. Place cut donuts on prepared baking pans. Cover with plastic wrap and let rise for 15 minutes or until doubled in size.
Always use caution when handling sharp objects and hot contents.
Please supervise children who are helping or nearby.
This recipe has been converted from a larger quantity in the restaurant kitchens.
The flavor profile may vary from the restaurant's version.