A Recipe from the Delicious Disney Vault
Plant-based Perkins Thai Noodles at Jungle Navigation Co. Ltd. Skipper Canteen
This plant-based dish from Magic Kingdom Park will delight. The Jungle Navigation Co. Ltd. Skipper Canteen, carrying the theme of the Jungle Cruise, adventures along the Amazon, Congo, Nile, and Mekong rivers for menu inspiration. Ask for the "secret" room, an homage to the meeting place of the Society of Explorers and Adventurers (S.E.A.), or consider perusing the library for an aptly named book to gain your own entrance. While you plan your next expedition, try this scrumptious meal featured in Delicious Disney: Walt Disney World—Recipes & Stories from The Most Magical Place on Earth by Pam Brandon, Marcy Carriker Smothers & the Disney Chefs.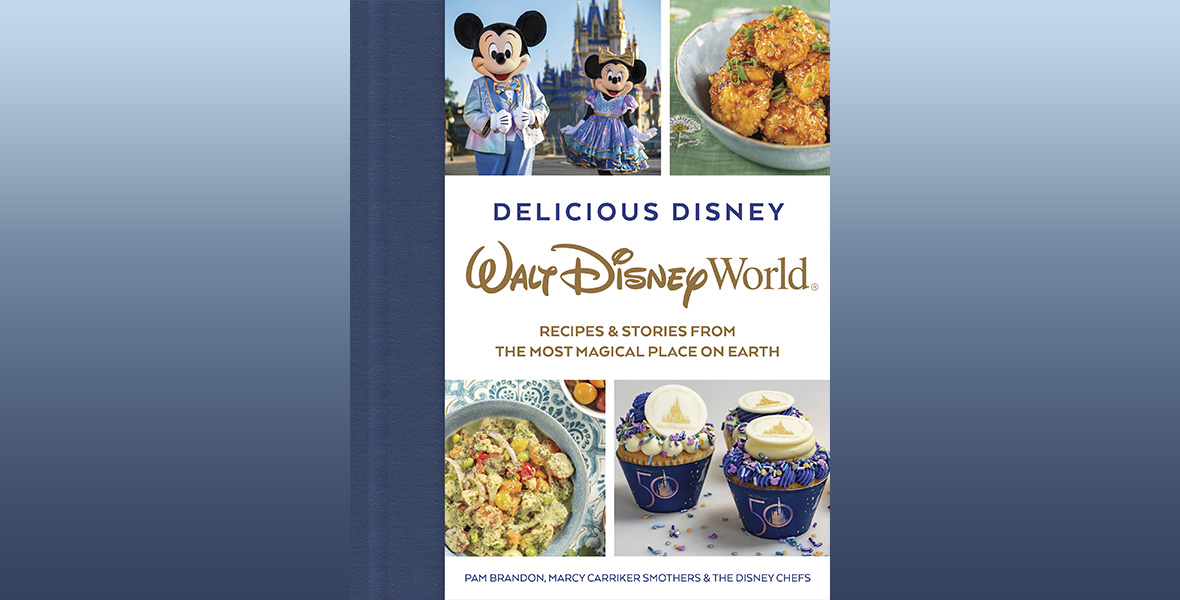 SERVES 6
Ingredients:
MARINATED TOFU
½ cup sambal oelek
1 tablespoon minced garlic
½ cup red wine vinegar
¼ cup lime juice
¼ cup chopped fresh cilantro
3 tablespoons canola oil
½ teaspoon salt
¼ teaspoon black pepper
8 ounces firm tofu, drained
PAD THAI SAUCE
¾ cup brown sugar
2 tablespoons sambal oelek
1½ teaspoons minced garlic
2 teaspoons fresh grated ginger
1 tablespoon sriracha, or to taste
¾ cup low-sodium soy sauce
¼ cup rice vinegar
2 tablespoons mirin
¼ cup diced scallions
4 teaspoons sesame oil
PERKINS THAI NOODLES
1 pound Thai rice noodles
¼ cup canola oil
1 cup thinly sliced yellow onion
2 tablespoons minced garlic
marinated tofu, drained
1 cup spinach
1 cup diced yellow squash
1 cup diced zucchini
½ cup shredded carrots
½ cup sliced red pepper
1 cup snap peas
¼ cup chopped green onions
Pad Thai sauce
Steps:
FOR MARINATED TOFU
Combine sambal oelek, garlic, vinegar, lime juice, cilantro, canola oil, salt, and pepper in large bowl.
Cut tofu into 1-inch squares and place in bowl with marinade. Cover and refrigerate for 24 hours.
FOR PAD THAI SAUCE
Combine all ingredients in a medium bowl. Set aside until ready to use.
FOR PERKINS THAI NOODLES
Cook rice noodles according to package directions. Drain and set aside.
Heat oil in large sauté pan or wok over medium heat for 5 minutes or until shimmering. Add onions and cook 5 to 8 minutes, until soft and beginning to brown. Add garlic and cook for 1 minute.
Add drained tofu and cook for 2 minutes. Add remaining ingredients and cook 2 more minutes.
Pour sauce over vegetables and cook for 3 minutes.
Turn off heat and add noodles, tossing well. Serve hot.
Always use caution when handling sharp objects and hot contents.
Please supervise children who are helping or nearby.
This recipe has been converted from a larger quantity in the restaurant kitchens.
The flavor profile may vary from the restaurant's version.