By John Gleim
The Walt Disney Archives is a magical place filled with amazing treasures and incredible people to tell you all about them. In writing and directing the documentary, Adventure Thru the Walt Disney Archives, currently celebrating its one-year anniversary of premiering on Disney+, I wanted to give viewers the chance to go behind the scenes of the Archives. And who better to take us on this grand tour than famed producer and newly honored Disney Legend, Don Hahn! I couldn't have asked for a better host. His enthusiasm and passion for Disney history made our adventure all the more fantastic. Oh yeah—and did I mention Don's proclivity for humor? Don kept us in stitches on- and off-camera; you'd think he was that other Disney Don (you know the one of the Knotts variety). To prove my point, I present to you my Top 5 favorite funny lines from Don from our film. And if you haven't had the chance yet, be sure to check out Adventure Thru the Walt Disney Archives, on Disney+!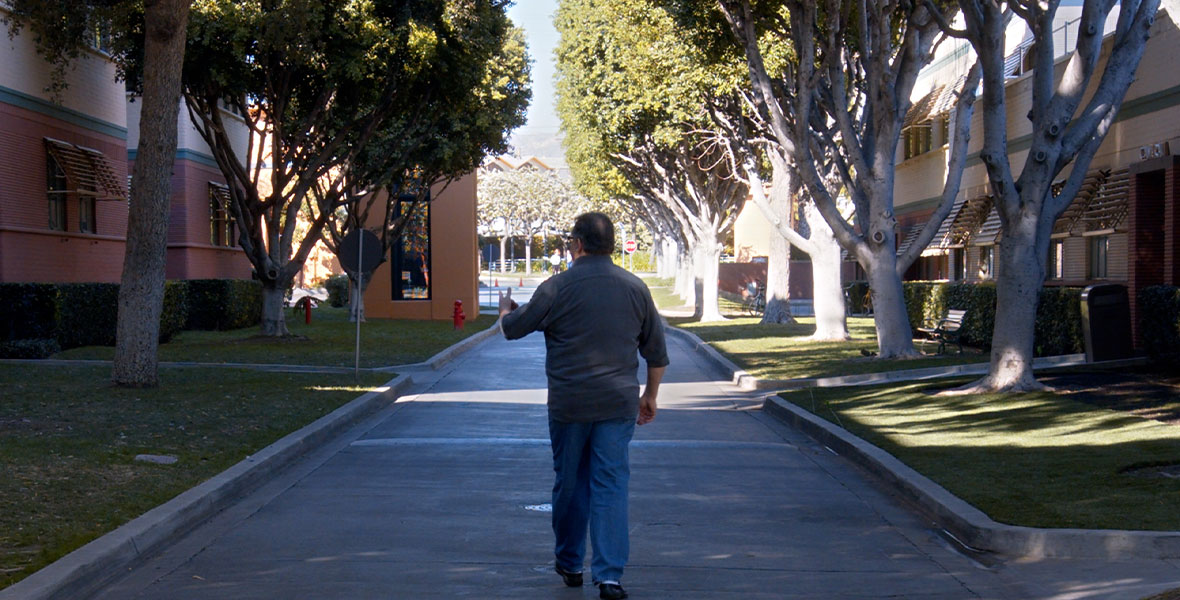 "That's a nice eucalyptus."
Not 30 seconds into our cruise, and Don starts pointing out some of the plant life.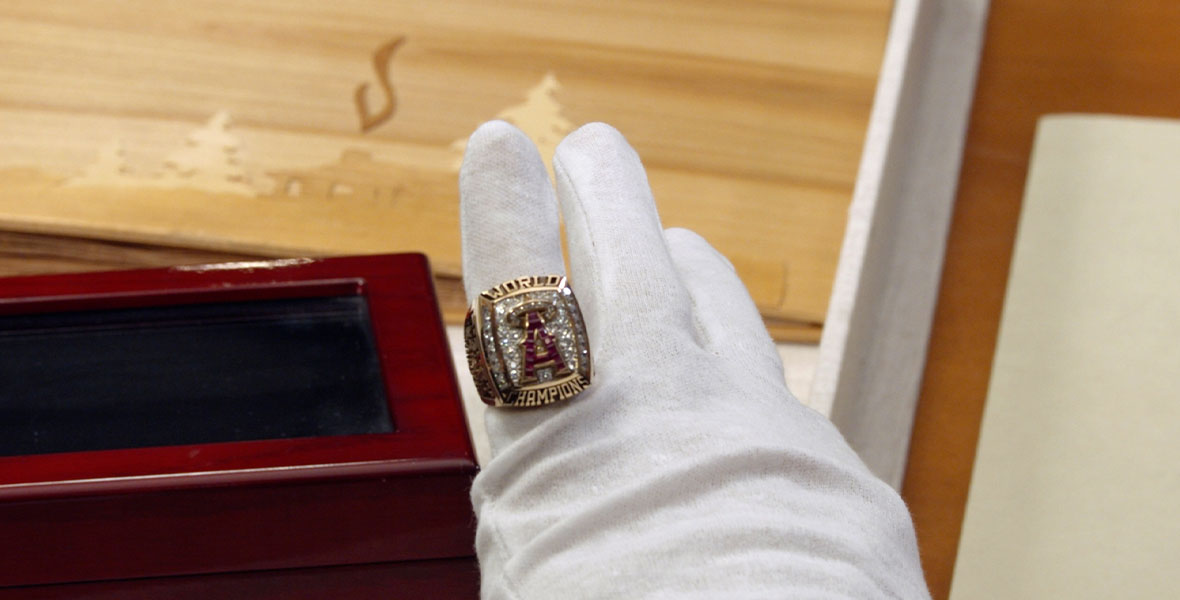 "I feel like I'm engaged to the Angels."
A rare moment where Don is allowed to actually wear an artifact, and it's nothing less than a World Series ring!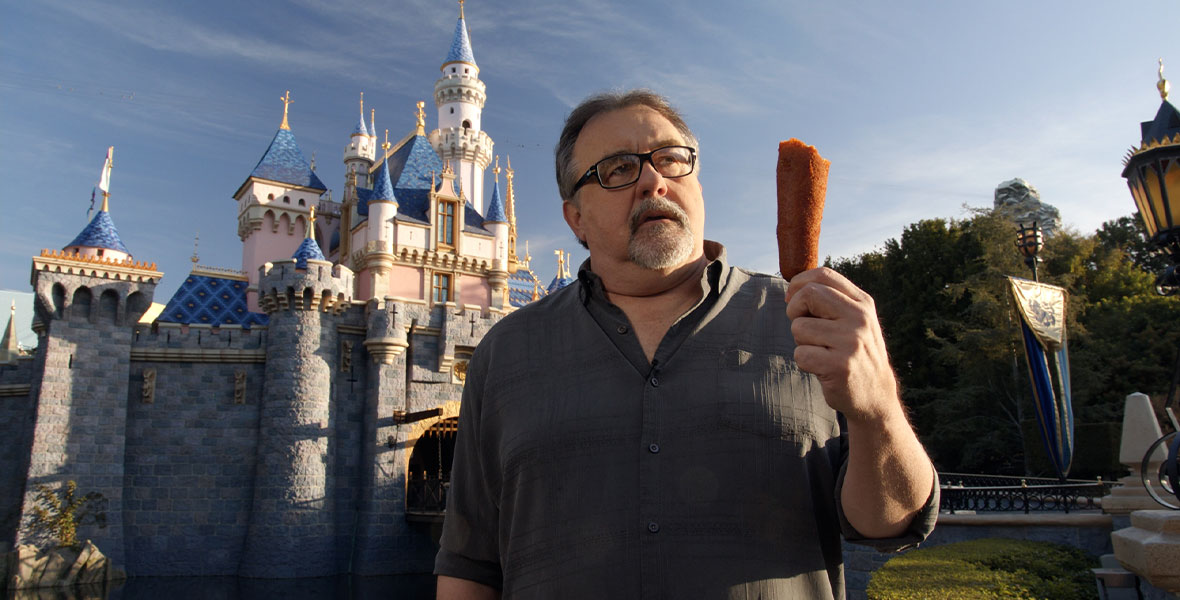 "Ah the simple pleasures of a delicious corn dog."
Who can blame him for making a slight deviation from our tour to sample the local fare?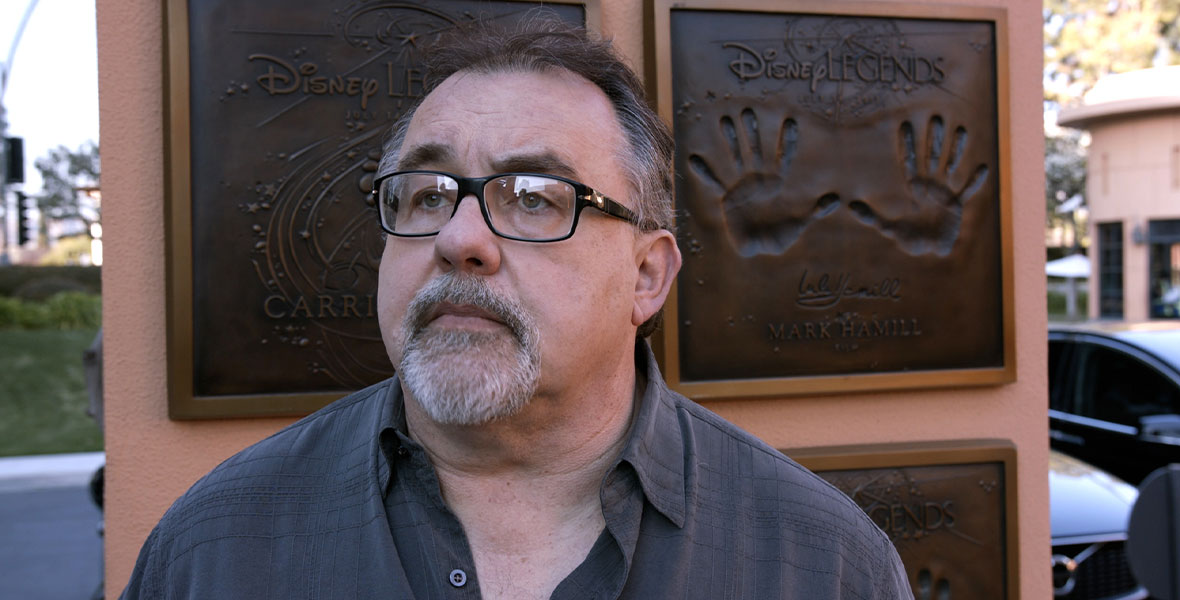 "I just have no idea how I got here, to be honest. I think it was the Force."
Don keeps getting sidetracked on his quest to visit the office of Walt Disney. This time courtesy of fellow Disney Legend, Mark Hamill.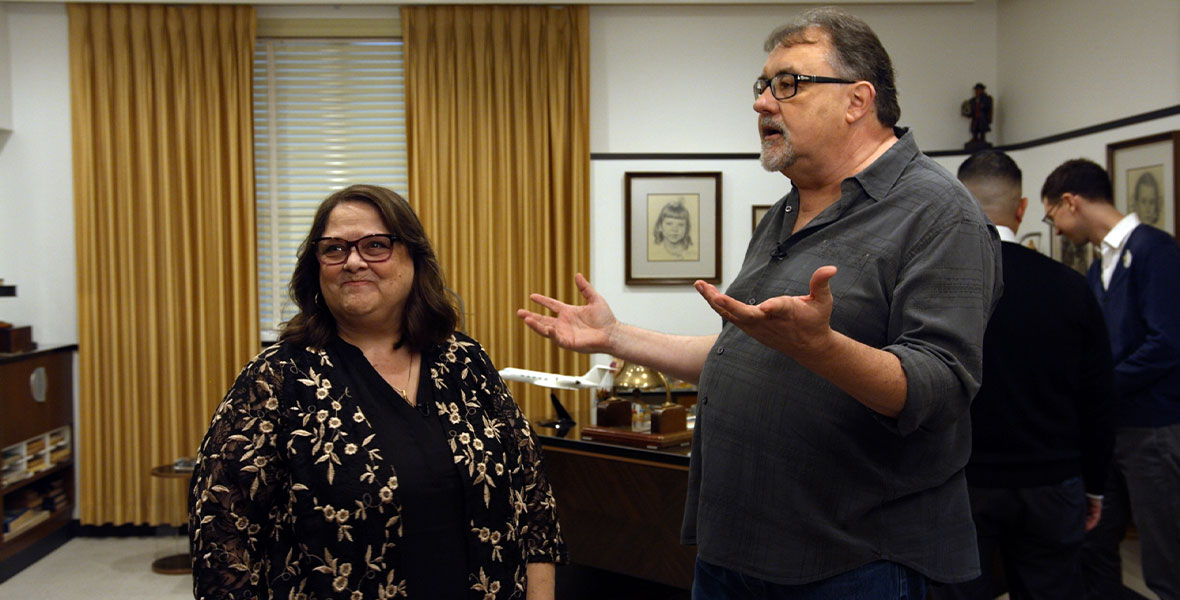 "I'll just sleep on the sofa."
A tour of this magnitude really wears you out! Finally arriving at Walt's office, Don makes himself a little too at home, scoping out potential overnight accommodations.
For even more Archives fun, the stars of our film told us all about their favorite artifacts!