By D23 Team
We're only a few days away from the much-anticipated debut of Raya and the Last Dragon, both in U.S. theaters and on Disney+ as a Premier Access offering… which means it's the perfect time to meet the characters we'll see in this incredible animated adventure.
Raya (voice of Kelly Marie Tran)
Raya is a proud Guardian of the Dragon Gem, a title she holds alongside her beloved father Benja, the Chief of the Heart lands. Her world is turned upside down when said Gem is broken, and her father is turned to stone. On a mission to save the world from the Druun—ethereal, amorphous, and destructive spirits born out of human conflict, who can turn people to stone with a single touch—she's grown up to be a resilient warrior whose wit is as sharp as her blade.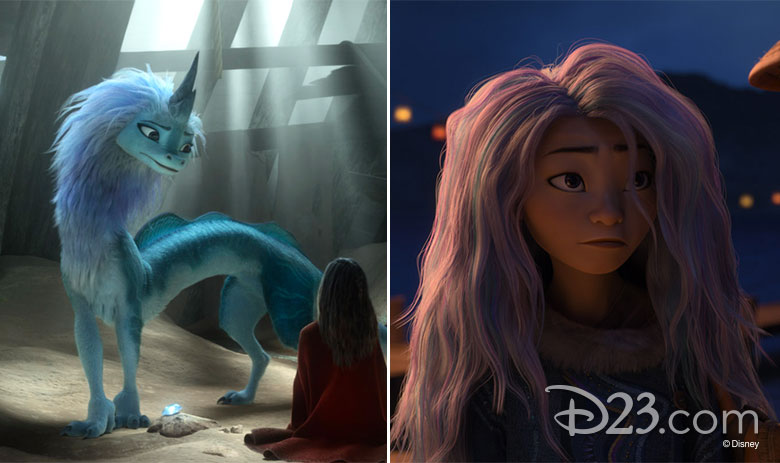 Sisu (voice of Awkwafina)
Sisu, short for Sisudatu, is the last dragon of Kumandra. Legends say she's a divine water being of unspeakable beauty and unstoppable magic… but what Raya finds instead is a funny, self- deprecating dragon who sees herself as the perennial "C-student." Now she must learn to become the dragon of legend if she's to save the world with Raya.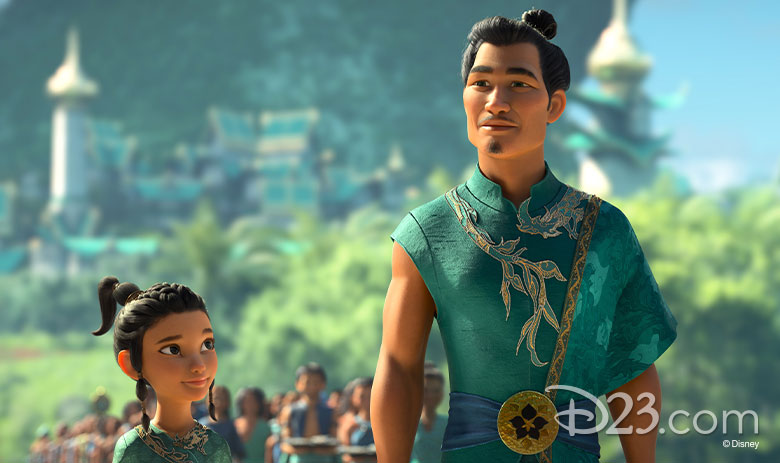 Chief Benja (voice of Daniel Dae Kim)
Known as "the baddest blade in the five lands," Benja is Raya's beloved father and legendary Guardian of the Dragon Gem. As chief of Heart, he's an idealistic and bold visionary who believes that Kumandra is broken because the people of the different lands don't trust each other. He seeks to reunite the fractured kingdom of Kumandra and restore harmony.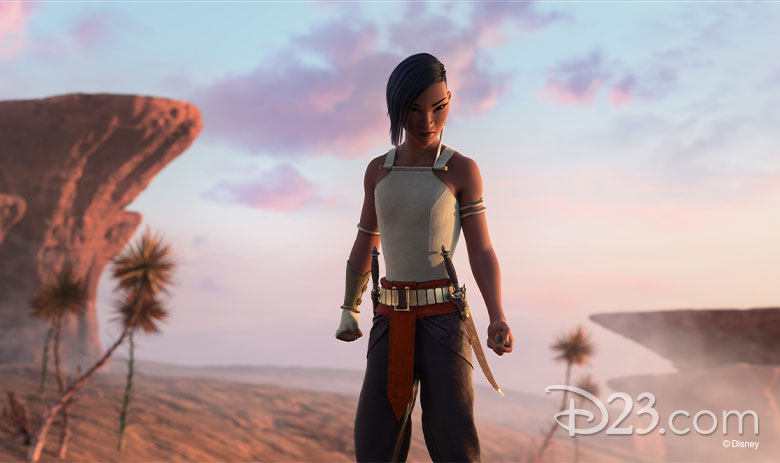 Namaari (voice of Gemma Chan)
Brilliant, calculating, and a formidable warrior, Namaari is Raya's unrelenting nemesis. She is the daughter of the Chief of the Fang lands and is determined to do whatever it takes to protect her people. However, down deep, she holds a secret love for dragons.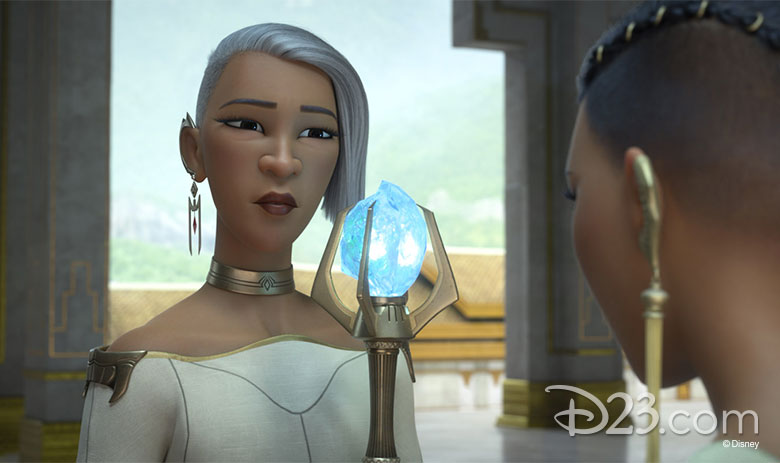 Virana (voice of Sandra Oh)
The cool and calculating chief of the Fang lands and mother to Namaari, Virana leads her people with fierce pragmatism. A strong, brilliant, and unsentimental leader, she rejects the old myths—believing decisive action is the only way to guarantee her people's survival.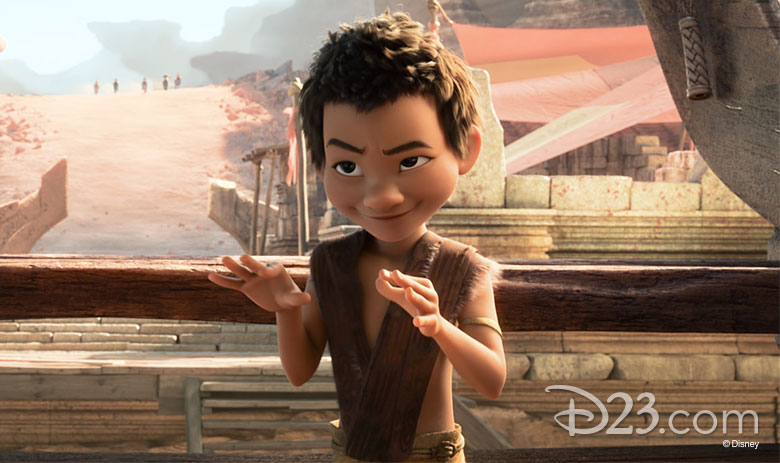 Boun (voice of Izaac Wang)
A precocious street kid from Tail who's always up for a business deal, Boun is an adult in a child's body—capable and self-sufficient. He's the self-styled "owner, manager, chef, and captain" of his boat, the Shrimporium. Deep down, he's a vulnerable child who lost his parents to the Druun.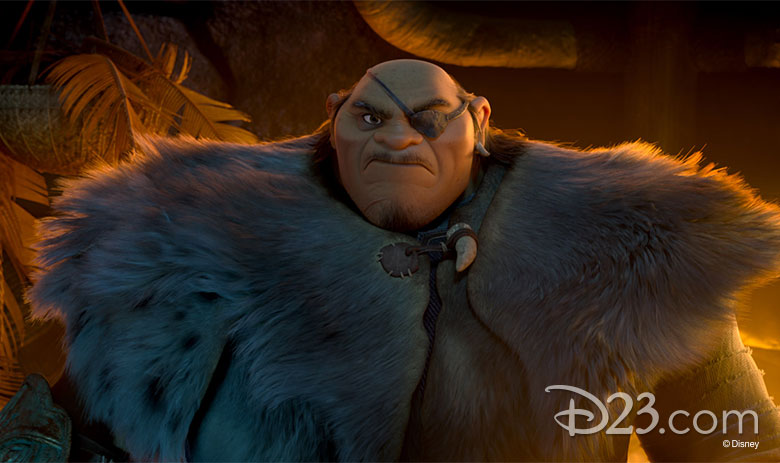 Tong (voice of Benedict Wong)
Underneath his massive, gruff, and fierce exterior, Tong is really a lonely woodsman with a soft spot for little ones. Equal parts severity and softness, he's truly a gentle giant.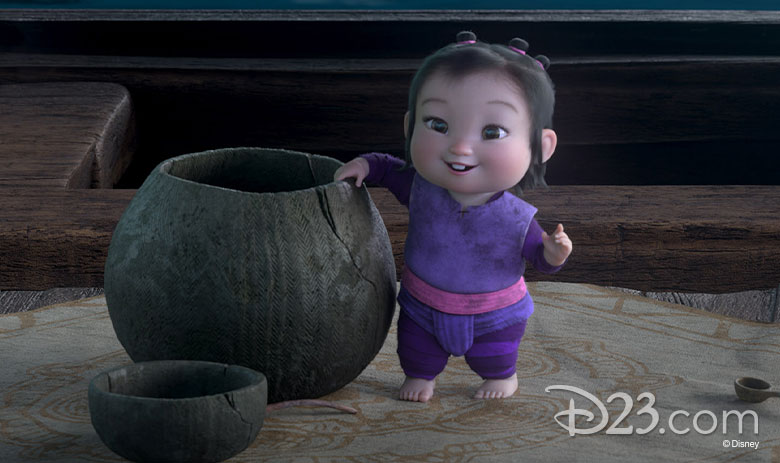 Little Noi (voice of Thalia Tran)
After her family is lost to the Druun, 2-year-old toddler Little Noi is raised by the Ongis. In the trading port of Talon, she hilariously leads the group's hustle—distracting passersby with her cuteness while the Ongis rob them blind.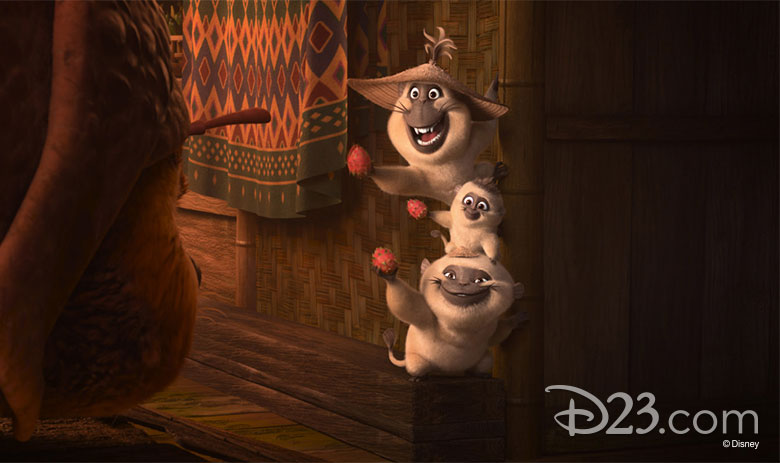 Ongis
Part monkey, part catfish, the three Ongis are resourceful con artists from the trading port of Talon. They do everything together, including looking after Little Noi.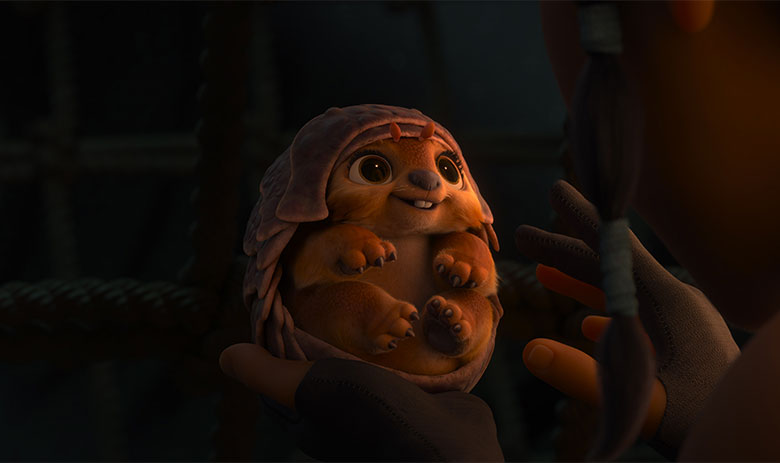 Tuk Tuk (voice of Alan Tudyk)
Part-pill bug, part-pug, part-high speed off-road vehicle, and all adorable, Tuk Tuk has been Raya's best friend since she could hold him in the palm of her hand. Now they are both grown, and Tuk Tuk is Raya's faithful, gigantic steed. Together, they tear through the varied terrains of Kumandra at incredible speeds on a journey to find the last dragon and save the world.
Look for Raya and the Last Dragon when it premieres in U.S. theaters, and on Disney+ Premier Access (in most Disney+ markets) this Friday, March 5!