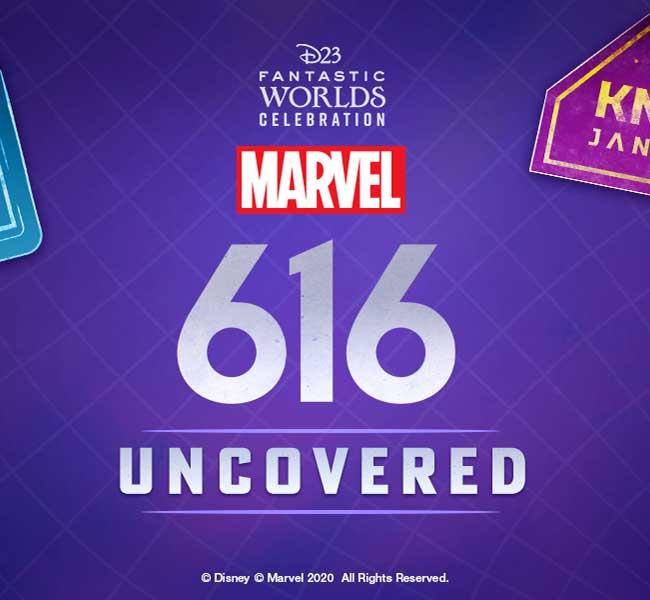 Get an exclusive first look at this exciting new Disney+ docuseries with Executive Producers Sarah Amos and Jason Sterman, and Directors Clay Jeter and Brian Oakes. Get a glimpse into these remarkable stories, showcasing the intersections of storytelling, pop culture, and fandom within the Marvel Universe.
Start streaming all episodes of Marvel's 616 November 20 on Disney+!
---
Check out D23.com for more articles and surprises celebrating Disney's Fantastic Worlds, a deeper dive into the D23 2020 Gold Member Gift, exclusive product releases and announcements, and so much more!
Not a D23 Gold Member? Join Now! For a limited time, get a complimentary Fantastic Worlds Pin Set when you buy a new Gold or Gold Family Membership!