By Andie Hagemann
American Idol judge Lionel Richie summed up this season's "Disney Night" best: "The whole show should be released again as a motion picture."
On Sunday, American Idol's magical tradition continued as each of the top 10 contestants belted out beloved Disney songs on the Idol stage, and collectively performed "We Don't Talk About Bruno," from Walt Disney Animation Studios' Oscar®-winning feature Encanto, with the film's voice talent Rhenzy Feliz and Adassa leading off the show, now in its milestone 20th season.
Idol judge Katy Perry pulled out all the stops, dressing as Ariel from Disney's The Little Mermaid—and even bringing her own dinglehopper! However, Perry soon realized flipping your fins only gets you so far and had to hilariously be wheeled onto the stage with a hand truck by her fellow judges Richie and Luke Bryan. Shortly after taking her seat at the judges' table, Perry took a tumble out of her chair. "We knew it wasn't going to be perfect, and actually this tail and the fin are pretty heavy," Perry told D23. "I lost my balance; I went back, and the whole world heard me thud." The singer added that she is OK post-tumble but joked she will probably be a little sore for the next few days.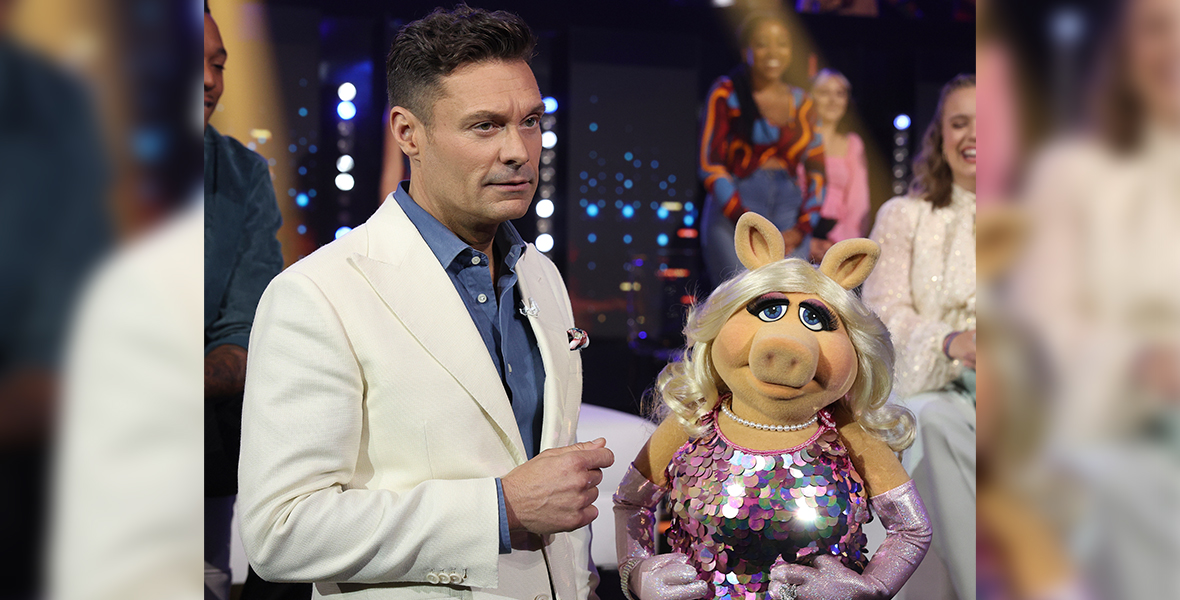 Richie clarified that neither he nor Bryan tripped her. "It was totally an accident—and now that I know she was smiling—it was the funniest accident I've ever seen in my whole life," Richie laughed. "It was straight out of slapstick!" He added that the look of sheer panic on host Ryan Seacrest's face said it all. "He didn't know if the show was over, if we lost a judge, because she went down like a stone, but it was great. I love this show," Richie said.
Perry's Ariel costume joins her slew of iconic "Disney Night" looks. During her Idol tenure, she's dressed as Cinderella and Snow White (2018), Ursula (2019), Mrs. Jumbo (2020), and Tinker Bell (2021). Each season she's determined to showcase her creativity with her Disney-themed costumes. "I had a few more options at the front of my mind because I've been going through all the [Disney] classics with my daughter," Perry said. "I knew I wanted to do Ariel at one point; it's the 20th season; she's such an icon. I thought the funny factor would be in not having any feet, and it was."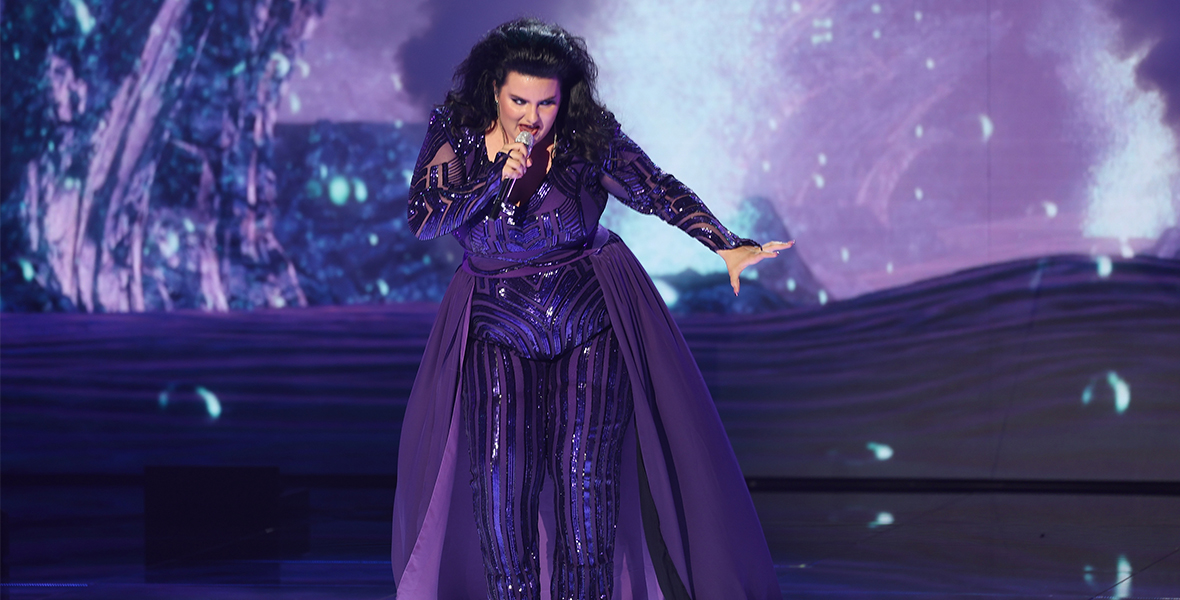 As memorable as Perry's turn as Ariel was, don't expect her fellow judges to don costumes in the future. For last season's "Disney Night," Perry said she pitched a Peter Pan costume for Bryan and a Captain Hook ensemble for Richie to go with her Tinker Bell look. Obviously the two didn't oblige, and, after Sunday's tumble, both Richie and Bryan joked that they can't be in costume because it would hinder helping Perry. "I keep thinking about [dressing up]. I need to get out in front of it a little more and plan the right outfit," Bryan shared. "But I have to be there as one of the set hands to roll Katy around because her outfits always put her in compromising mobility scenarios, so you have to call on ol' brother Luke here."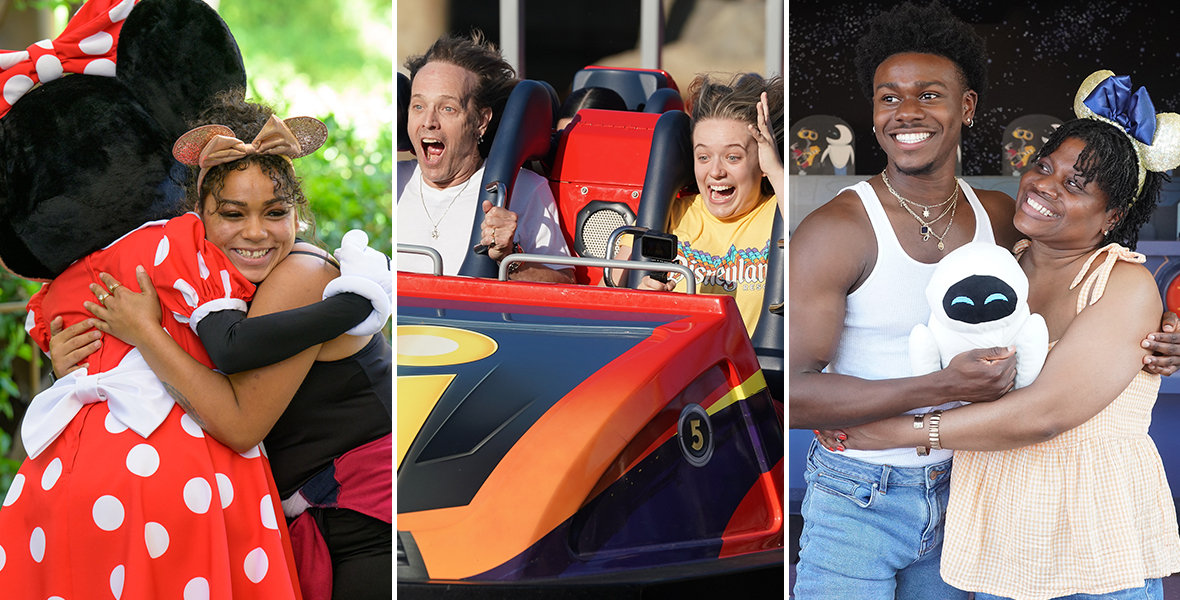 The theatrics of "Disney Night" continued with appearances by The Muppets' Miss Piggy and Animal in addition to unforgettable performances from the contestants. Multihyphenate Derek Hough served as mentor, helping the contestants craft their magical performances whilst visiting "The Happiest Place on Earth" during their one-on-one mentoring sessions. He even connected contestant Christian Guardino with superstar crooner Michael Bublé via FaceTime. Hough, who has had his fair share of Disney nights on Dancing with the Stars, said while the two programs differ in content and preparation, American Idol and its talented crop of contestants certainly delivered. "Christian's performance ("Circle of Life" from The Lion King) was unbelievable; Fritz [Hager] ("Go the Distance" from Hercules) is so unique, making every song his own; and Nicolina [Bozzo] with that dramatic performance as Ursula ("Poor Unfortunate Souls" from The Little Mermaid) was fantastic; and of course, Katy Perry shutting it down with that [Ariel] costume," Hough said. "I need to step it up next time on Dancing with the Stars!"
Of course, no "Disney Night" would be complete without a trip to Disneyland Resort! In addition to their mentoring sessions with Hough, the top 10 contestants were joined by family and friends and explored Disneyland and Disney's California Adventure Park, taking in all the magic ahead of their performances, including viewing the Main Street Electrical Parade, Disneyland Forever fireworks, and World of Color.
"It was really exciting [to film in Disneyland], get to see everything, and then when my sister surprised me, I said, 'Oh my gosh if I get one more surprise I might pass out,' HunterGirl, who sang "I See the Light" from Tangled said. "Getting to ride roller coasters and have a great time, was something I needed, and I know a lot of other people did too with everything going on."
At the conclusion of the episode, Mike Parker, who performed "You'll Be in My Heart" from Tarzan, Emyrson Flora, who sang "Carried Me with You" from Onward, and Lady K, who belted "How Far I'll Go" from Moana, were eliminated from the competition. As with all the contestants, Lady K said her song selection for "Disney Night" was deeply personal. "I saw Moana for the first time two days before I auditioned for Idol Across America, and I felt it was a divine coincidence," she said. "I liken [Moana's] journey of conquering the ocean to save her village to my life as an artist conquering the stage. I got a chance to be that person for a day and invoke that energy so I'm going to go conquer this music industry and benefit my own village."
Watch the "Disney Night" Performances:
Noah Thompson – "You've Got a Friend in Me" from Toy Story
HunterGirl – "I See the Light" from Tangled
Jay Copeland – "Remember Me" from Coco
Leah Marlene – "When She Loved Me" from Toy Story 2
Nicolina Bozzo – "Poor Unfortunate Souls" from The Little Mermaid
Christian Guardino – "Circle of Life" from The Lion King
Fritz Hager – "Go the Distance" from Hercules