By Jim Frye
Putting a man in space—most of us don't remember that period in history at the height of the Cold War when the United States and the Soviet Union raced neck-and-neck to put the first person in space. National Geographic's drama series The Right Stuff, available to stream on Disney+ this Friday, is based on the Tom Wolfe bestseller and tells the story of this singular moment in American history. Seven of the military's best test pilots joined the Mercury Program, part of the newly formed NASA, and competed to be the first in space, in what has become an aspirational story about human beings achieving the extraordinary.
"This is a fascinating story, and these characters are so colorful," said executive producer and showrunner Mark Lafferty during a virtual press junket. "Every one of them is just bursting at the seams with life." Lafferty believes that audiences have a lot to take away from the series—they will leave feeling inspired by the characters and their drive to achieve big things.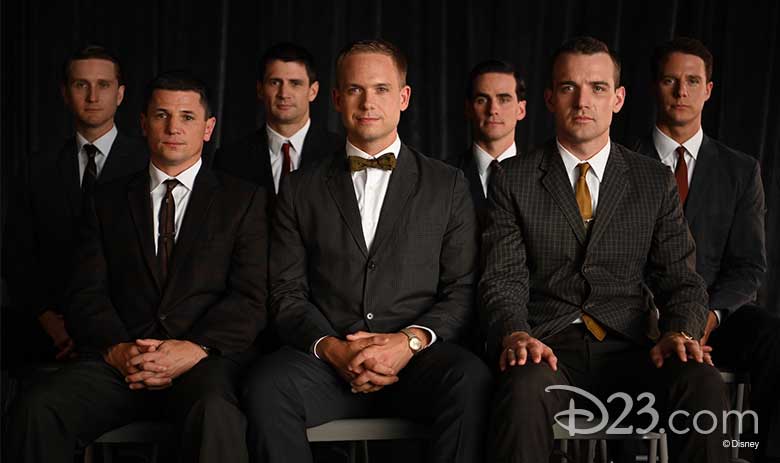 One of those characters is Captain Gordon Cooper, played by Irish actor Colin O'Donoghue, who said, "For me, not being American, that era [of the series] is what I picture as pure Americana—I see it as a poster of what, I imagine, it is to be American." He credits the production and costume designers—Derek Hill and Hope Hanafin—for creating such a vivid representation of the period. "Even some of the shirts I wore still had the tags on them," he says. "They were actually from 1959."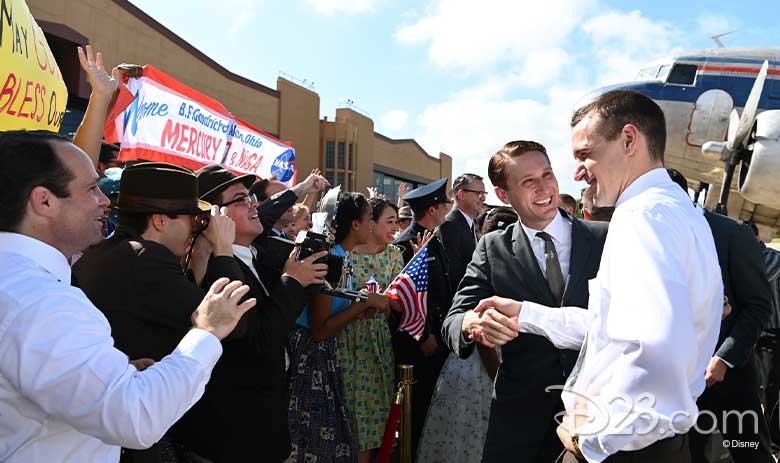 For Aaron Staton, who plays Wally Schirra, dubbed the prankster of the group, it was invaluable to have a book written by Schirra to help understand the character. "What we know about him is that he was somebody who had an early release valve and needed jokes and humor to get through these high-pressure situations," said Staton. "It was part of his personality, and he was genuinely funny and well-liked. I think he would have been a lot of fun to be around—in contrast to the serious nature of his work. He took his work seriously."
Eloise Mumford portrays Trudy Cooper, an accomplished pilot who puts her own ambitions aside for the sake of her husband's success of becoming an astronaut. "I feel completely humbled to play Trudy Cooper—she was a spectacular human," said Mumford. "She was passionate and driven and had a dream, but unfortunately, because of the time period, wasn't given the same amount of access that men were given. I'm excited that the show explores that—I feel really proud to be able to bring that to the screen. And as a character, I think she's incredible, and love TV shows that bring untold stories to the screen."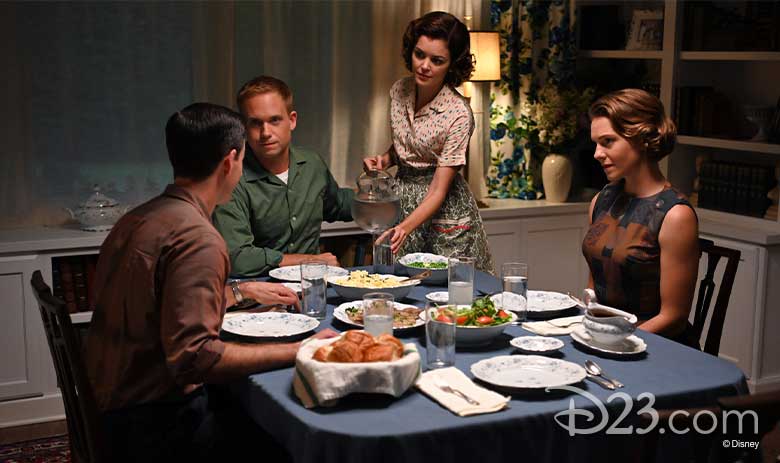 Nora Zehetner portrays Annie Glenn, wife of John Glenn, a woman who contends with a speech impairment in the public eye. "It was great to get to know her [Annie Glenn] and all that she's done as an advocate for those who stutter," said Zehetner. "And her love story is endlessly inspiring to me. They met when they were two or three, they started dating in the eighth grade, and they were in love and together until he passed and then she passed. It was beautiful."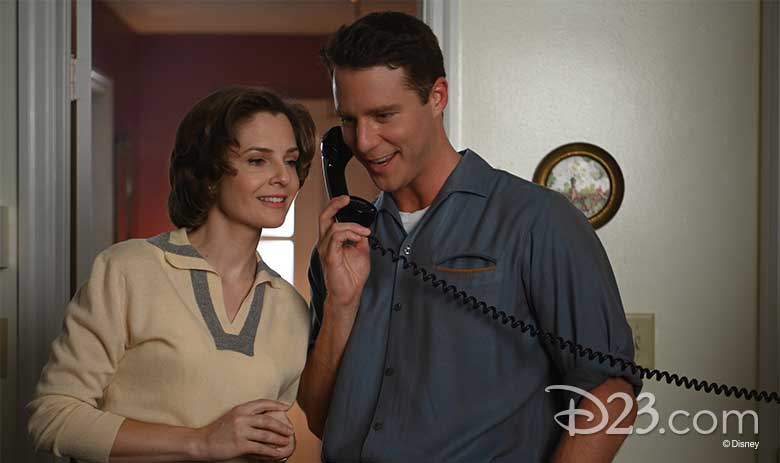 In contrast, the relationship between Louise Shepard and her husband, Alan, was a bit different, perhaps made all that more stressful because of the norms of the time. Shannon Lucio plays Louise, and said she understood that she made the best decisions she could. "She and Alan did have a really complicated relationship, but a real love, and went on many adventures together. And they stuck together through thick and thin—theirs was one of the few marriages that stayed together. And he died before her, and when she died, I believe it was from a broken heart. She was on a plane, and it was five o-clock, and she and Alan had this ritual where every day, if he was able, he would call her at five o-clock. And after he had just passed, she was on this plane, and it was five o-clock and I think in that moment she realized she didn't have him anymore. She realized that being up in the air was the closest she would be to him, flying like he used to, and she died of a broken heart. And that speaks to the love that they had."
Executive Producer Jennifer Davisson says that the mission of the series is to tell the story of "seven, truly inspiring, great Americans. It tells the unvarnished version of who they are to understand what it means to be so brave and be so courageous."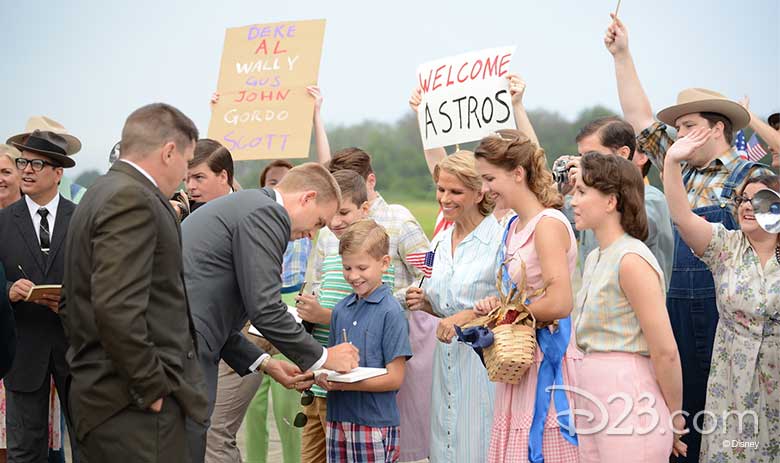 And even though The Right Stuff may be based in the 1950s and '60s, Lafferty believes the ideas of hope and aspirations for doing big things still ring true today.
"I look at what happened with Space X just a few months ago," said Lafferty towards the end of the discussion. "I watched that with my daughters. They had no interest in space before, but we watched that rocket lift off and they were filled with awe and wonder, and they had so many questions and I thought, 'Ah-ha! This might be the dawn of something new for a new generation. I have to believe that that spark of hope lives for not just space, but anything that we, as a country, want to do. We can totally get there."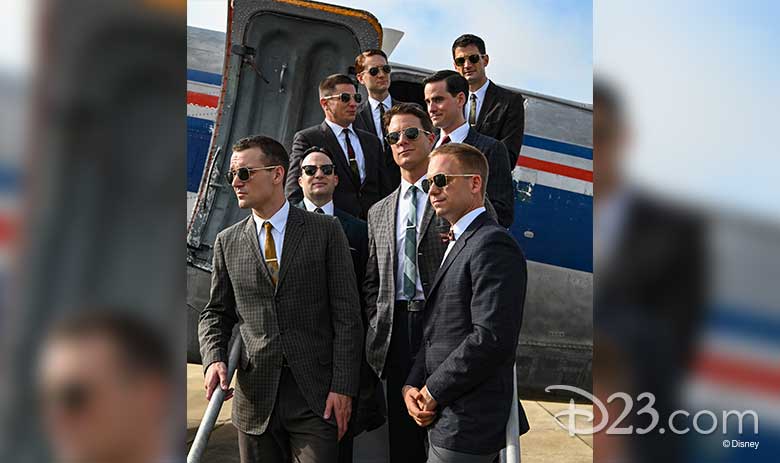 "This series is a wonderful reminder to all people of all generations and interests," said Eric Ladin, who plays NASA rocket scientist Chris Kraft. "This show demonstrates the wonder and inspiration that I think everybody needs."
To experience that wonder and inspiration for yourself, catch The Right Stuff when it lands on Disney+ this Friday, October 9.